Only Sebastien Ogier knew it was coming. The rest of the Rally Sweden press office was taken completely by surprise when Julien Ingrassia requested journalists move their laptops aside to make room for him to stand on a desk wearing a pair of cross-country skis.
At other times he'll be brightening the FIA's post-event gatherings with a line or two of AC/DC. Or speaking about the state of his relationship with his grandmother - who reportedly refused to speak to him until he started winning again.
Ingrassia came into the winners' circle at 100mph in 2010 and has barely come off the throttle since. Five world championships down, this seemed like a good time to ask him what it's like to live life alongside Ogier.
Born in Aix-en-Provence, the 38-year-old is as mystified as anybody about why he goes rallying.
"Nobody in my family ever competed," Ingrassia says, "not even a go-kart race - nothing. When I was young, one of my best friends was into the sport and one day I took my sandwiches and a pack of beer and I went to watch him as a spectator.
"It wasn't long after that he called me and asked if I wanted to co-drive for somebody. I wasn't sure, but he told me, "Don't worry, this guy is 50 years old, he will drive slowly, he just wants to enjoy it'. So I did it."
In fact he jumped squarely into the deep end of the Montpellier-based, two-day (with night stages), pace-noted Criterium des Cevennes rally in a Peugeot 306 S16. That was 2002.
Another one of his mates, Boris Moulaire, was scratching the cents together to build a 205 GTI.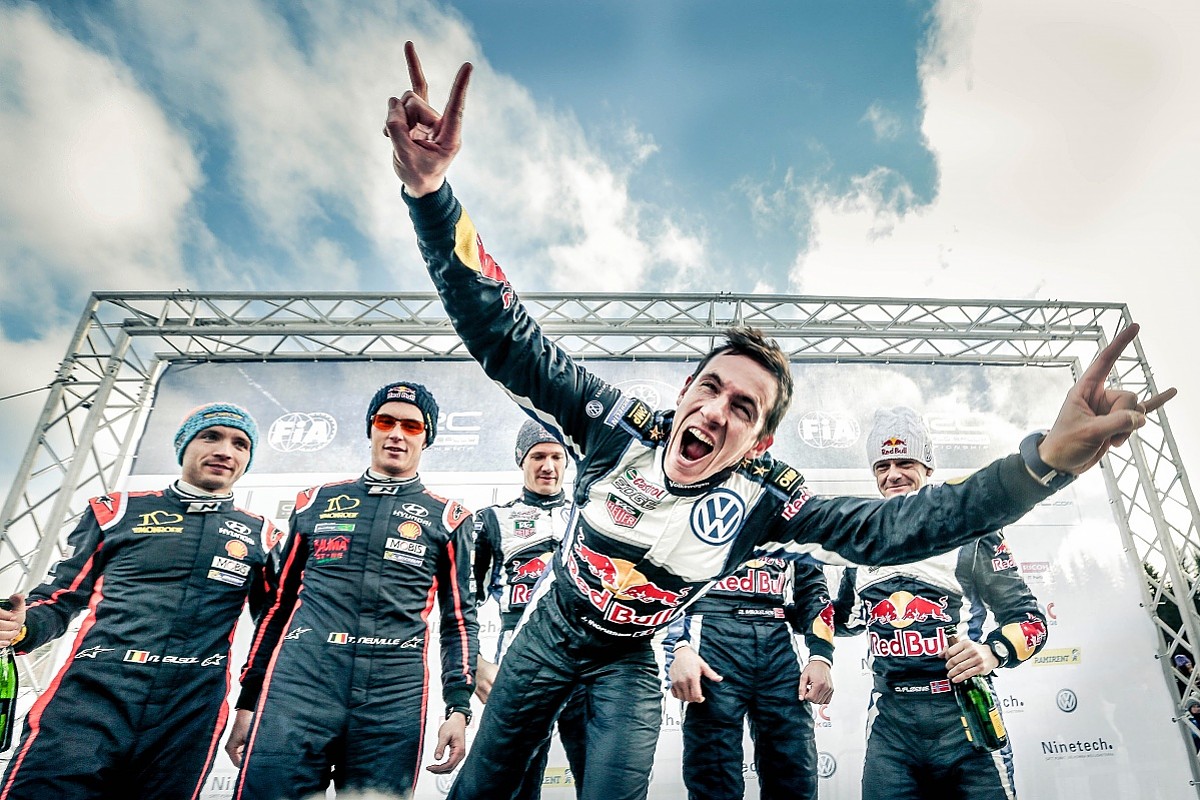 "We were students," says Ingrassia. "It took us four years to save the money to build the car. It was his car though, so I never had any dream of driving. I didn't want to. We shared this one-and-a-half-square-metre cockpit and we both had a game to play. I loved it and through 2003 to '05 I co-drove for friends and built as much experience as I could."
The governing body of French motorsport, the FFSA, was running its Rallye Jeunes programme to find the next Sebastien Loeb, and Ingrassia spied an opportunity. He pulled a sickie and headed to the selection event in Ales, where he was impressed by a certain 22-year-old from Gap.
"I loved co-driving and through 2003 to '05 I co-drove for friends and built as much experience as I could" Julien Ingrassia
"I wrote to Peugeot [who ran the Rallye Jeunes cars]," Ingrassia says. "I told them who I was, what I had done and proposed my services to co-drive for Sebastien Ogier. He had been strong on the brakes, good in his lines, not aggressive, but plenty of will. So, I sent a letter saying, 'Hello, I am Julien...'
"They came back and said, 'Here's his telephone number, it's OK for us. See what he says...'
"I called him and he invited me to come to his house on a Saturday night in January [2006]. It was so cold. I'm from the south of France, not really used to the mountains and the snow and ice. But he has grown up there. He was living with his parents, so I was brought in and introduced to all these people. I didn't know any of them, but we sat down and ate dinner together and then Seb stood up and said, 'Now we go out'.
"OK, I thought. He's going to take me to the pub or maybe a club to meet his friends."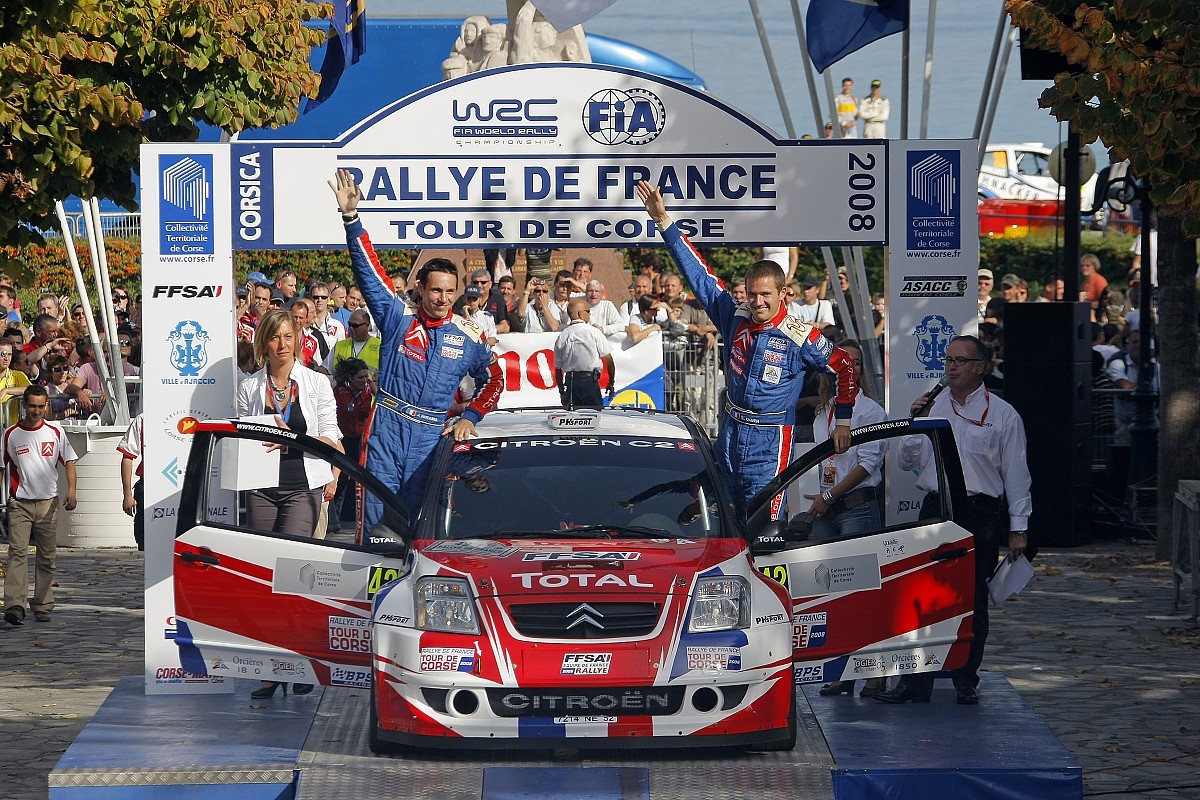 "[But] we went to the garage, he opened the door and took out his Renault 11 Turbo. We went to the mountains. It was good fun. He knew the roads - they weren't too fast and there were snowbanks to use. I think it was a test to see if I was sick."
He wasn't, and so one of rallying's strongest relationships was born.
In Sardinia earlier this month, some may think that relationship was tested when Ingrassia made his first mistake at rallying's highest level. He forgot to collect his timecard following the penultimate stage of Rally Italy.
Ultimately, the organisers arranged to have the card taken to him, but he and Ogier were then fined €10,000 - with the loss of their 18 points suspended for the rest of the season.
When questioned about the incident, Ogier was quick to point out that he'd never touched a timecard in his life and such queries might be better directed to the right-hand side of the car. This was hardly the 'win together, lose together' approach other drivers have taken to mistakes from the person next to them.
But Ingrassia knows Ogier better than anybody. He knows about his ultra-competitive, uber-demanding side - but he also knows him away from the stages.
These guys are a genuine partnership. There haven't been that many of them - neither Derek Ringer nor Nicky Grist could ever have claimed to be Colin McRae's equal, for example.
But with Ogier and Ingrassia, the respect is mutual and the dependency goes both ways. Talk to anybody about when they first went to Volkswagen or M-Sport for the first time and you get the same story: it was the professionalism from Ingrassia that surprised people. Everybody knew what to expect from the driver, but Julien took his job to another level, and still does.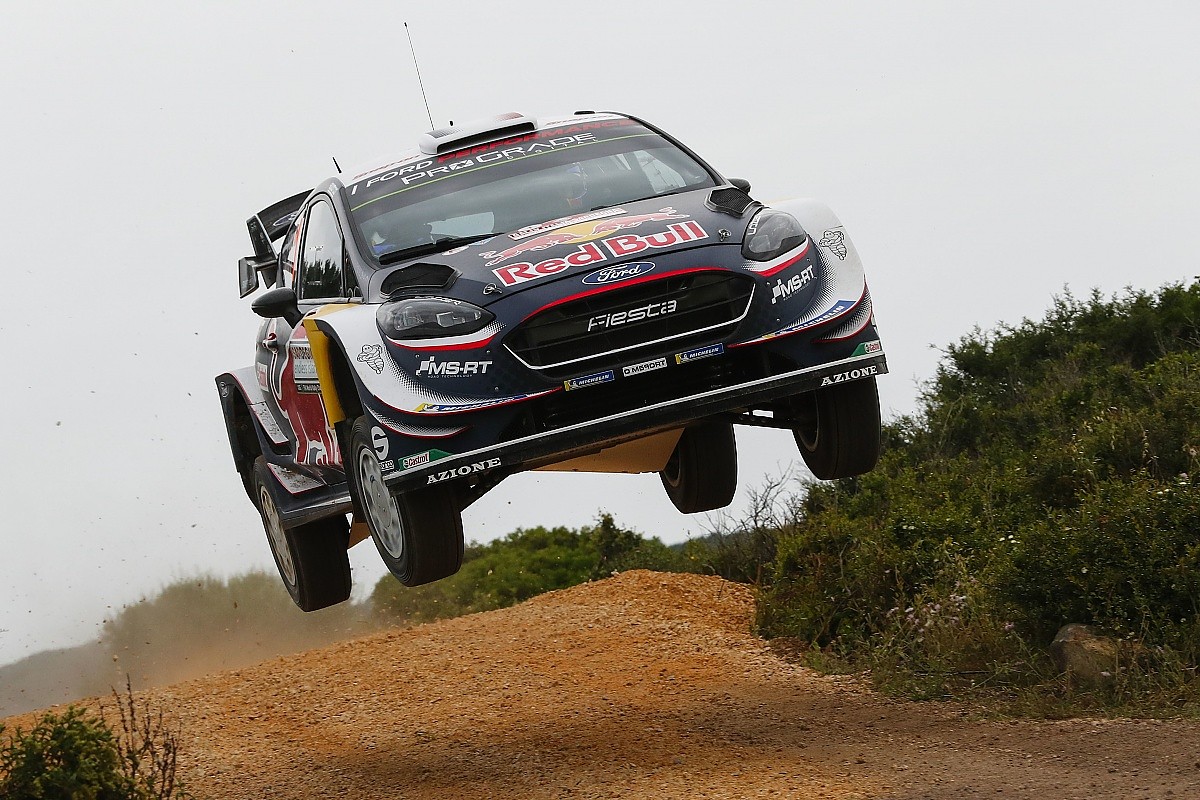 Like his counterparts the world over, Ingrassia dreamed of being a professional co-driver - but he never genuinely expected it to become a reality.
In 2008 that aspiration came one step closer when he and Ogier, funded by the FFSA and Citroen, took on and won the Junior World Rally Championship. Testing the C2 R2 Max just a week after celebrating the JWRC title win and with a C4 WRC debut on Rally GB just around the corner, things were looking rosy for Ingrassia.
But near the end of the development test, as he was just about to leave his hotel room bound for breakfast, his telephone rang. It was then Citroen team principal Olivier Quesnel.
"Citroen told me the adventure would go on for Seb, but not for me" Julien Ingrassia
"He told me the adventure would go on for Seb, but not for me," Ingrassia recalls.
"This was the first time in my life my legs went from under me and I fell to the bed. I told him I was in Paris the next day and we could discuss it face-to-face then. Seb had been told just before me. It was hard to swallow, just one week after the championship.
"That day, we crashed on the test - probably because we were not focused. There were big things happening."
Ingrassia pleaded his case to Quesnel and, just before Christmas, was told he could continue. The final choice had been given to Ogier. Instead of following Citroen's advice and going for somebody with more experience, he had backed his man.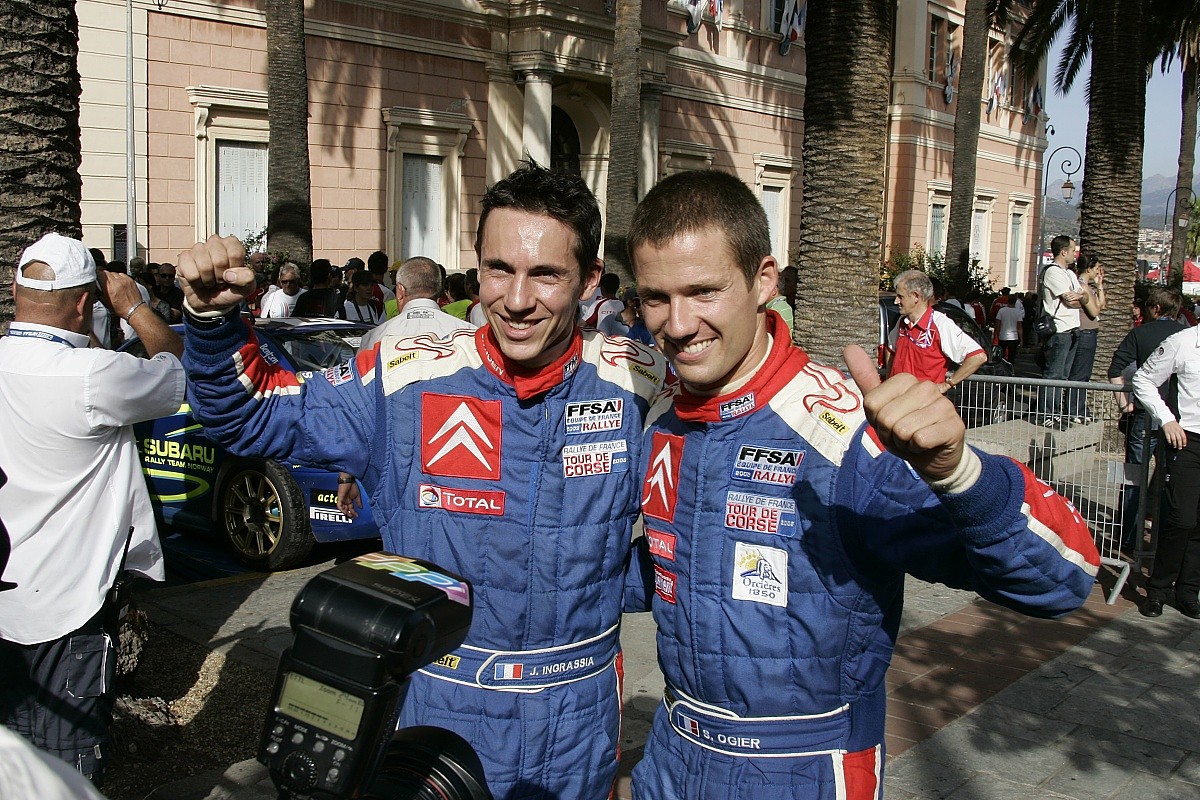 The past couple of years had carried Ingrassia to the great heights of the WRC. He'd established himself at Everest's base camp, but it hadn't come easy.
"I gave up my job at the end of 2007," he says. "It was not easy. I was sharing rooms in flats with friends and almost every night I was eating soup and bread - it was quite rough. But I did this because I wanted to be ready to take every chance that came for me."
Rally GB at the end of 2008 was a huge chance and one the duo made the most of - leading on their debut in a World Rally Car in one of the snowiest British events in years.
"We tested for the event in Sweet Lamb," says Ingrassia, "and the C4 was so powerful, with so much torque - when we tried it for the first time after the C2, really you take a big slap!
"The conditions on the rally were quite extreme, but Seb was good in those conditions. We were maybe a little crazy to drive at that speed at that level - I think we both knew it wouldn't end with us leading..."
Indeed, their event ended a day later.
"We landed in a swamp," smiles Ingrassia. "I have the pacenote-book page from this corner on my wall - it has a splash of mud from the swamp, it's very artistic! It's my first memory from a World Rally Car."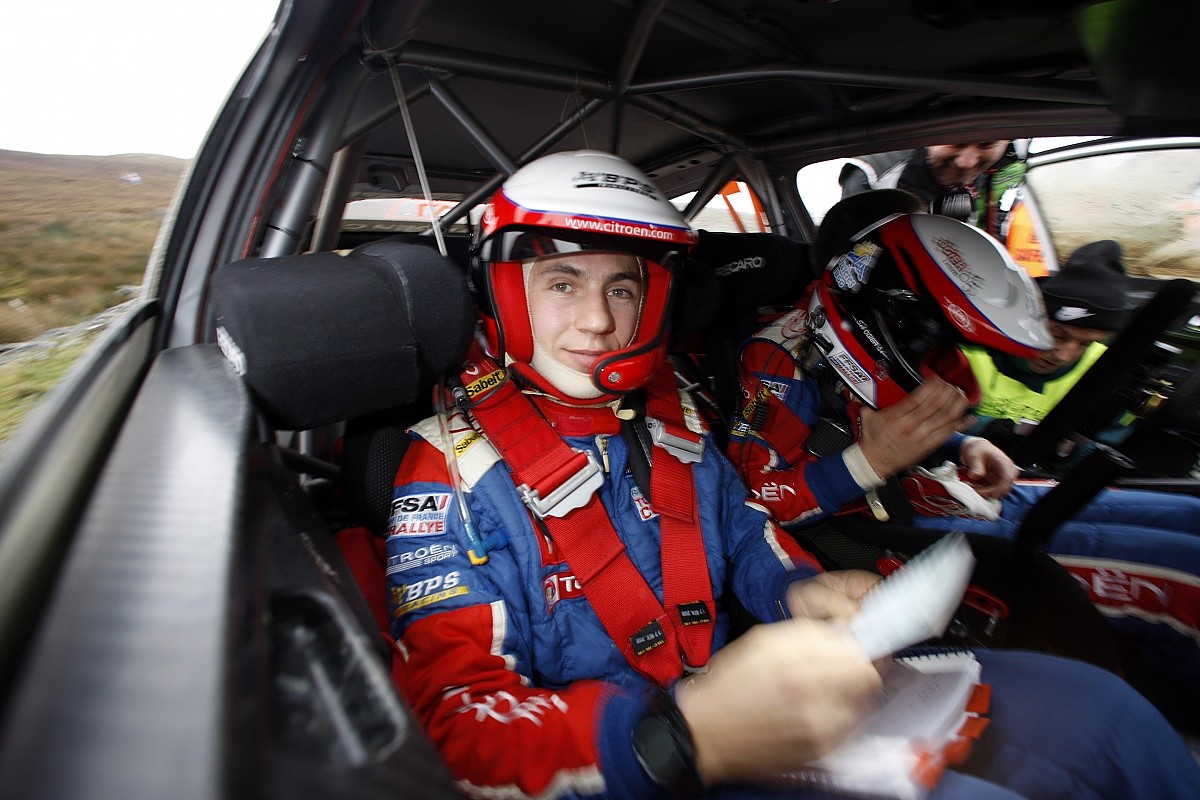 Subsequently confirmed as part of Citroen's Junior team for 2009, the pair would start most events in the C4 WRC, but it wasn't working early on.
"What had happened [with initially being dropped] brought so much pressure," Ingrassia says. "For the driver there is this nice carrot, but at the same time he had to decide about me. And for me I felt I was not welcome in the Citroen team, but finally I was still in the plans, [and] this means you come with a lot of pressure. Like, they didn't really want you there.
"The start of 2009, the first three or four rallies, were very hard. We did some mistakes and the pressure was coming. In Cyprus, the pressure exploded and then we went to Portugal and did a small mistake and hit a tree. I think Seb and I were close to being separated at this point.
Loeb didn't like his authority being challenged at Citroen by Ogier and Ingrassia
"But then we came to Greece and finished second. We were liberated - we could do this.
"That was so tough. There's no school for this kind of thing - no school for learning the rallies, the regulations, the media, or things like learning another language. We were in a car and on our own."
That feeling of loneliness would return a couple of years later when civil war broke out at Citroen. Having been used to an entirely compliant team-mate in Dani Sordo, Loeb didn't like his authority being challenged. It didn't start well when Ingrassia celebrated his first Citroen win by offering Loeb a carrot on the podium.
"I can tell you," he says, "he was not enjoying that at all. But I did it because, going into one of the last stages, [co-driver] Daniel [Elena] had told us they were the hunters, pretending to shoot us and telling us we were the rabbit and they were going to kick our ass."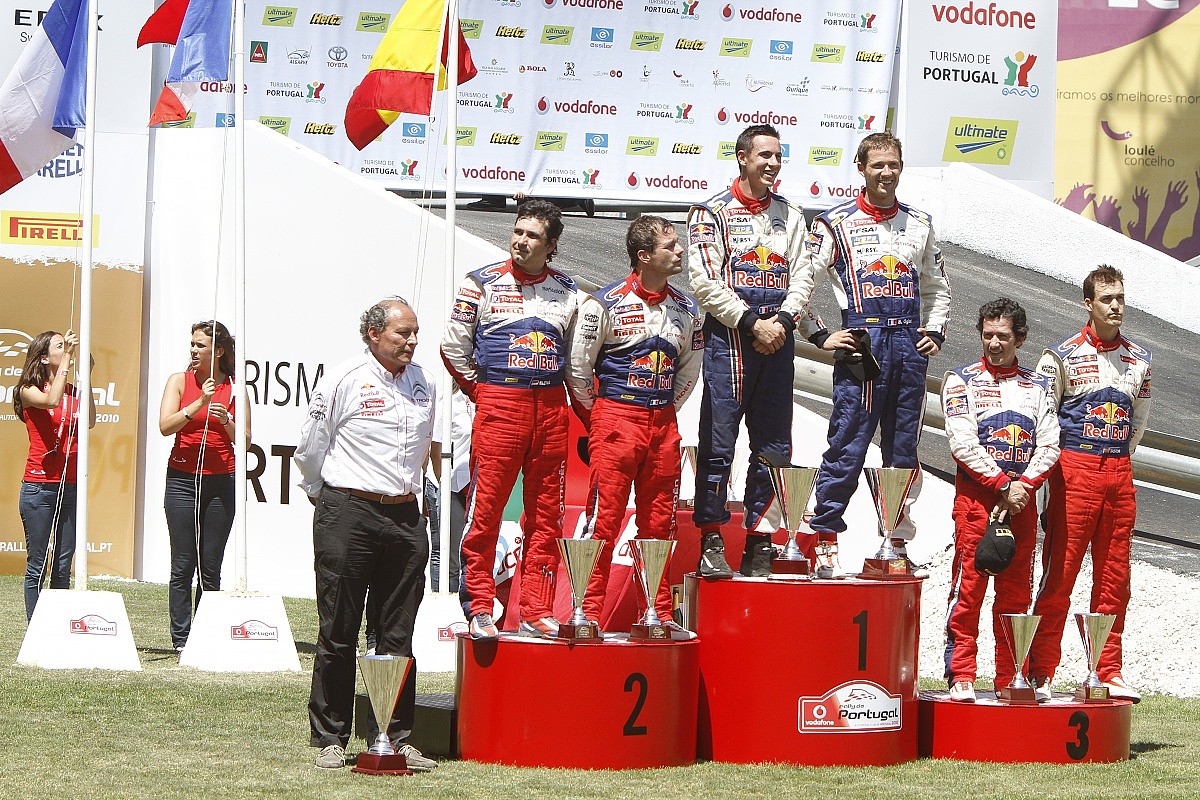 With one Seb too many at Citroen in 2011, something had to give.
"It was a difficult situation," says Ingrassia. "In 2011 Daniel used to take us back to his place for a barbecue after the rallies - he said that would be our debrief.
"Now, when I see that and think back, you cannot have a barbecue with your main competitor, the one you are trying to beat. It cannot work. This was a strange period. I didn't have any big dramas in my life with sickness or family or anything like that, so you realise it's not that important - but at this time it was twisting my stomach for sure.
"Again, in this situation Seb and I were alone. We didn't know how to deal with it. But this was still part of the learning: you need to understand you are in business as well as in sport, but you don't always expect these rules.
"I remember a lot of stories from around this time, but in November [2011], I was living close to Seb. I went to his house and he was sitting at his table, he was tired and hadn't been out for a few days. It was Ford or it was Volkswagen - to drive the Skoda the next year and then the Polo.
"The worry was that if we took the year out, would we come back in the same way? Would our competitors be further ahead? We made some points, we thought about it and then I said, 'Take your phone and call Carlos [Sainz, the intermediary between the duo and VW]. Tell them now, we go with them'. And four days later we were signing the contract in Wolfsburg."
Six years later, they celebrated a fifth world title; four with VW and one with M-Sport. How does it feel to wake up as a five-time world champion?
"There's no time to think about it," smiles Ingrassia, amused at the concept of this being his first thought of the day.
"I would like have some more time between the end of the last season and the start of the next: we finish one test on December 20 and we start the next test on January 5. There's no time to sit by the fire with a good whisky and think about what I have done this year. My friends are making me realise I'm doing something great, but I don't realise this."
It's becoming a regular thing to talk about Ogier's future at this time of year. But what about Ingrassia? He's got no appetite for starting the journey again with another driver, but his Rally Finland crash in 2017 brought things into slightly sharper focus.
"I'm not superstitious at all, but sometimes you feel things in the air," says Ingrassia. "When I arrived at this rally, I took my pacenote book and I wrote my testament and sent it to the lawyer. I was feeling on this rally something would happen. And on the second stage... bang."
"In Finland in 2017, I wrote my testament and sent it to the lawyer. I was feeling something would happen" Julien Ingrassia
A heavy landing broke something in the rear suspension on the Ford Fiesta WRC and when Ogier turned in to the next corner, the car broke away and hit a tree on Ingrassia's side. He suffered concussion and was grounded from competing for 15 days.
"This did not make me think about stopping," says Ingrassia. "I knew something would happen [at that rally]. It was not very fast, but when you are sliding and you know the tree will hit, you have no real notion of the speed. But where will it hit? When you wait, something bad happens deep in your stomach - this is animal fear.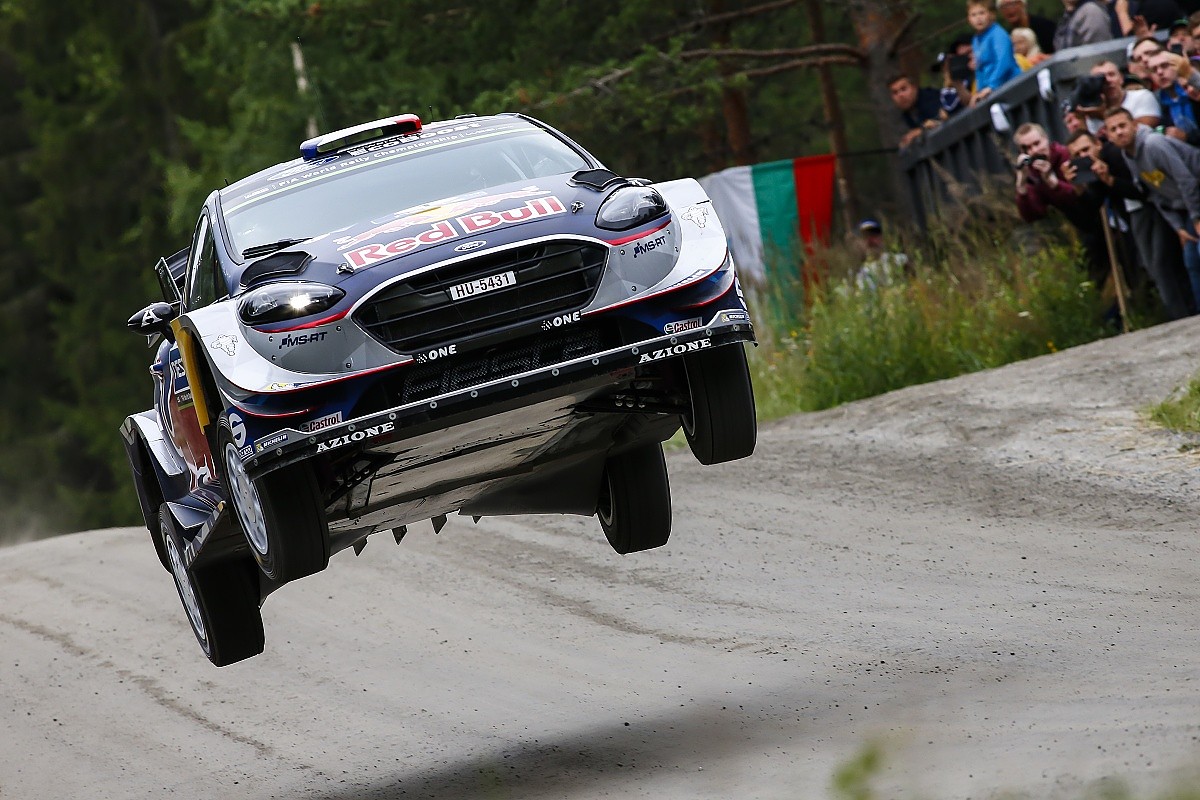 "It was not a good period for me after this. I was shocked and it took a little time for me to recover - the brain was hitting the bones and concussion takes time."
Ask him about the future and, predictably, he's not going to reveal much. "I won't be here in 10 years," is all we get, with a trademark smile and wink.
"In my mind I feel I had a first life working and studying, then I have this beautiful life as a top-level co-driver and this will end one day.
"Maybe in a few years I will try to transmit my experience, to spread it around [to younger co-drivers] and then I will want a completely separate life away from the sport. I have always been interested in wildlife and I think this will be where I will go."
Ingrassia is one of the WRC's most forthright, intelligent and engaging personalities. Wildlife's gain will be rallying's loss when the time comes.