Mercedes Formula E racer Nyck de Vries has joined Toyota's World Endurance Championship squad as test and reserve driver.
The new role for the reigning Formula 2 champion covers the final three races of the 2019/20 campaign and the 2021 season, and follows an outing in a Toyota TS050 HYBRID LMP1 car at last December's official WEC rookie test in Bahrain.

The 25-year-old Dutchman replaces Signatech Alpine LMP2 driver Thomas Laurent, who was contracted as Toyota's reserve for the original timespan of the 2019/20 WEC season.
De Vries will be on hand for Toyota at the three remaining WEC rounds this year in which he is scheduled to race for the Racing Team Nederland LMP2 squad.
He will also play a role in the development of Toyota's forthcoming 2021 Le Mans Hypercar, which is due to begin testing in October.
De Vries will be back behind the wheel of a TS050 this week at a three-day test at Paul Ricard, starting on Tuesday.
Toyota team president Hisatake Murata said: "The feedback following his rookie test in Bahrain was very positive so it's clear that Nyck has a lot of potential.
"Along with our Toyota Gazoo Racing WEC Challenge member Kenta Yamashita [who has been placed with the High Class Racing LMP2 team for the 2019/20 WEC], we have two very promising young drivers developing their skills within our team.
"I look forward to seeing their progress, and at the same time I wish Thomas Laurent all the best for the future and thank him for his contribution this season."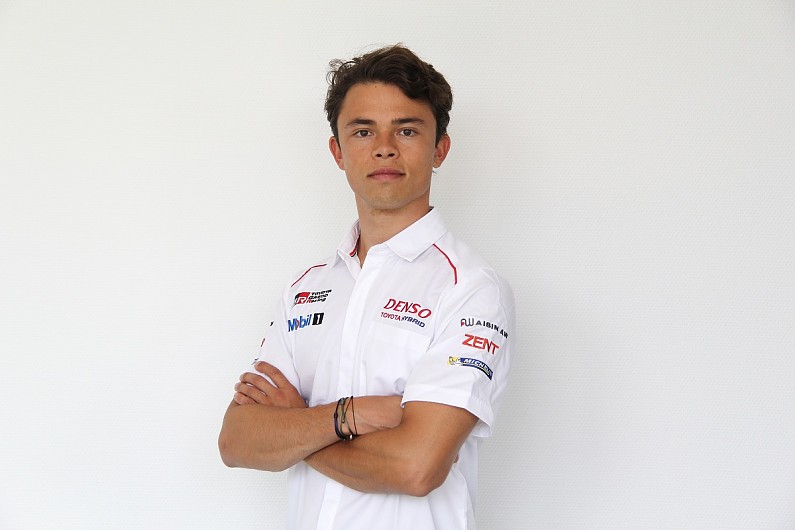 De Vries described being chosen to be Toyota's test and reserve driver as an "honour".
"Driving the TS050 HYBRID in Bahrain was a fantastic experience," he said.
"At the time, I thought it could have been a one-off opportunity so it's great to know I will be driving the car again, and even more exciting to look ahead to later this year when we start testing the new LMH car."
De Vries, who was part of McLaren's young driver scheme from 2010 until 2019, was placed with Toyota for the rookie test last year by the WEC organisation after a series of starring performances with RTN, which included P2 class victory at Fuji in October.
Toyota Gazoo Racing Europe technical director Pascal Vasselon revealed after the test that the Dutchman had already been on the team's radar for a seat in the future.
Toyota's single-car test at Ricard this week will be the first run of the low-downforce version of the 2019/20-spec TS050, which the team will race at Spa in August and the Le Mans 24 Hours in September.
De Vries will also contest this year's European Le Mans Series with the G-Drive Racing P2 squad.