British constructor Perrinn is developing what it is billing as the world's fastest electric racing car as a step towards a Le Mans 24 Hours assault inside 10 years.
Yorkshire-based Perrinn has launched its plan, dubbed Project 424, after being forced to abandon development of a privateer LMP1 car for next year.
The company founded by former Williams Formula 1 engineer Nicolas Perrin is developing the all-electric four-wheel-drive car out of its aborted P1 design and intends to demonstrate its performance on circuits around the world.
"We are planning to build the fastest electric racing car in the world and prove it on different circuits, such as the Nurburgring-Nordschleife," Perrin told Autosport.
"The target is to develop the car next year and start setting records in 2019.
"We want to show that an electric car can be as fast as an LMP1."
Perrin stressed that it was too early to think about taking an electric car to Le Mans, even in the 'Garage 56' slot reserved for experimental technology.
"I don't think that will be possible in the next few years, which is why we have decided to go in this direction," he explained.
"It is going to take time for an electric car to race at Le Mans, but we want to be ready for that moment.
"The performance is already there and the industry is pushing to increase the speed of battery charging, which would allow electric cars to race at Le Mans."
"It's not going to take 10 years — I'm optimistic that it could happen in five years, but it might take a little bit longer."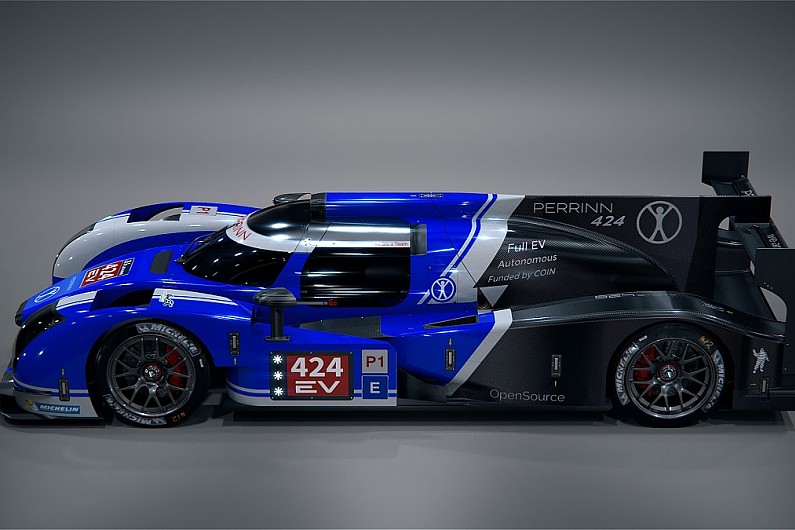 The all-electric Perrinn will have a power output of approximately 870bhp and weigh around 1100kg.
The chassis design is being rejigged to take into account new cockpit safety rules that were originally scheduled to come into force in 2018.
Perrinn is seeking funding for the new venture.
"We are looking for partners and also investors who are interested in taking a percentage in the company," said the company founder.
Perrin first announced plans to build a privateer P1 in 2013, before shelving the project.
It was revived at the beginning of this season and in May the company announced plans to sell two cars to an undisclosed team for 2018, a deal that subsequently fell over.
Autosport has produced a standalone special magazine to celebrate our 70th birthday. All current print subscribers will receive a copy for free. To order your copy of the 196-page Autosport 70th Anniversary issue, please go to: autosport.com/autosport70th