Fledgling British racing car constructor Perrinn will be on the World Endurance Championship grid next season with a privateer LMP1 chassis.
The Yorkshire-based company, which first announced its plans to build a P1 car in 2013, has revealed that it has sold two examples of its latest design.
The identity of the team that has bought the cars and the engine that will power them is scheduled to be announced in the run-up to next month's Le Mans 24 Hours.
Design work has already been completed on a car that retails at £1.2 million, alongside preliminary digital and crash simulations.
Perrinn has joined Russian-owned BR Engineering, which is working in conjunction with Dallara, and British constructor Ginetta Cars in announcing privateer P1 projects for next season.
Marque founder Nicolas Perrin, who has worked with the Williams Formula 1 team as both an aerodynamicist and a track engineer, told Autosport that interest from a potential customer at the beginning of this year had led to him restarting the project.
"We closed the project because the market was so small, but increased support and rules stability from the FIA and Automobile Club de l'Ouest [which write the rules], coupled with programmes from other manufacturers, has meant we've had a lot of discussions with teams seeking more freedom than the new LMP2 category," he said.
"The market has changed and a customer came to us, which allowed us to get started again."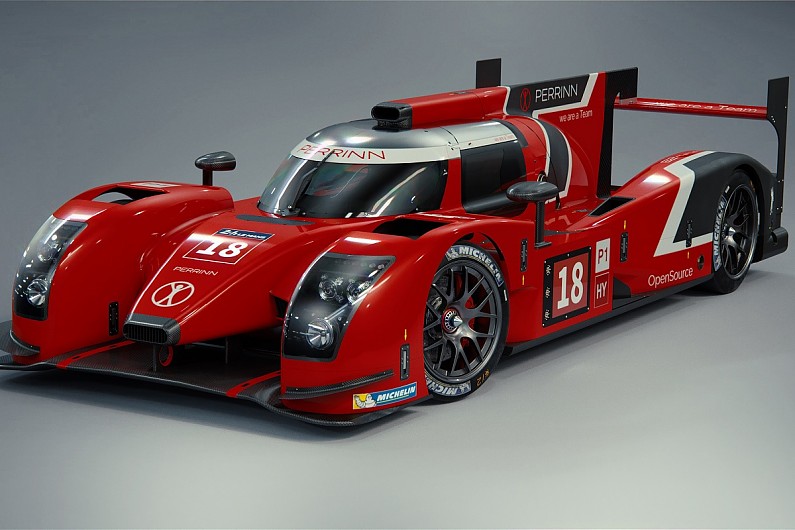 Perrin explained that he had spent "the past few months months updating the design" and that the car was scheduled to run for the first time in December.
He revealed that the build of the car would be centred on an undisclosed engineering facility in Northamptonshire.
There is capacity, according to Perrin, for further cars to be built in time for the 2018 season.
"The programme has progressed very quickly to the point where we'll have two cars plus enough spares to build another car within six months," he explained.
"We have ensured we have capacity to do more should some of our other discussions develop."
The designs of the original Perrinn LMP1 were freely available and Perrin explained that the open source element of the programme would continue once the cars had been delivered.
"This will give a another dimension to the programme and help us develop the car to gain an advantage," he said.