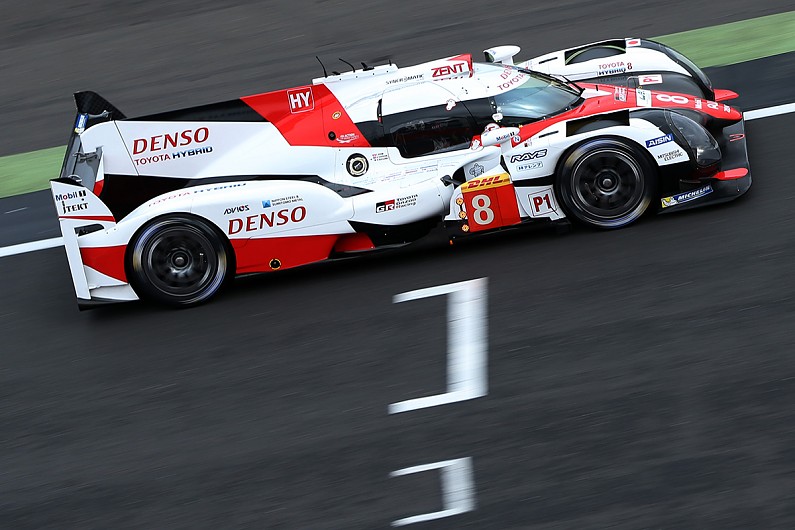 Toyota is expecting to make a decision on whether continue in the LMP1 division of the World Endurance Championship in October.
Toyota Motorsport technical director Pascal Vasselon said it was still too early to comment on its plans in the wake of Porsche's announcement of its withdrawal from the category at the end of this year.
"We need further information and then we will make a decision - and that will not be before October," he said.
"We need to understand where the calendar is going, if new competitors are coming and what is happening with the regulations."
Vasselon explained that a commitment to the WEC next year would be made in the context of continuing into the next LMP1 rules cycle, which is due to begin in 2020.
"If we stay it will be in the perspective of 2020 and welcoming competition later," he said.
New rules for 2020 will introduce zero-emissions running and plug-in hybrid technology.
Vasselon stated that it is important that the WEC does not "empty the technological tank".
He said Toyota would "absorb" any information about the future announced during this weekend's Mexico City WEC round.
Toyota has a commitment to 2018 WEC, but Vasselon admitted in July as rumours of Porsche's departure intensified that this had been made on the understanding that it would have factory opposition and would need to be reviewed.
It has been linked to running a partial WEC programme around Le Mans, most likely incorporating the Spa and Fuji rounds
Vasselon stressed that work on the 2018 version of the TS050 HYBRID was continuing.
He admitted, however, that it was unlikely that Toyota would field three cars at the double-points Le Mans 24 Hours round of the WEC.
"I don't consider that to be an option at the moment," he said.