Toyota would be unlikely to continue in the World Endurance Championship if the LMP1 rules were to scale back the scope of hybrid technology.
Pascal Vasselon, Toyota Motorsport GmbH's technical director, explained that the Japanese manufacturer's desire to develop energy-retrieval systems in a racing environment meant a retrograde step in the regulations could preclude its involvement in the WEC.

Toyota has no extra budget for third Le Mans car

"The main reason for Toyota to participate in the WEC is to develop technology and specifically hybrid technology, so it would be nearly impossible for Toyota to accept a step backwards," Vasselon told Autosport.
"Developing hybrid technology is the raison d'etre of the programme."
Vasselon stated that there was "no end point" to Toyota's WEC programme, although it is officially only confirmed up to the end of 2017.
His comments come in the wake of a rules freeze for hybrid LMP1 cars until the end of 2019 and an imminent start to discussions about a new set of rules for '20.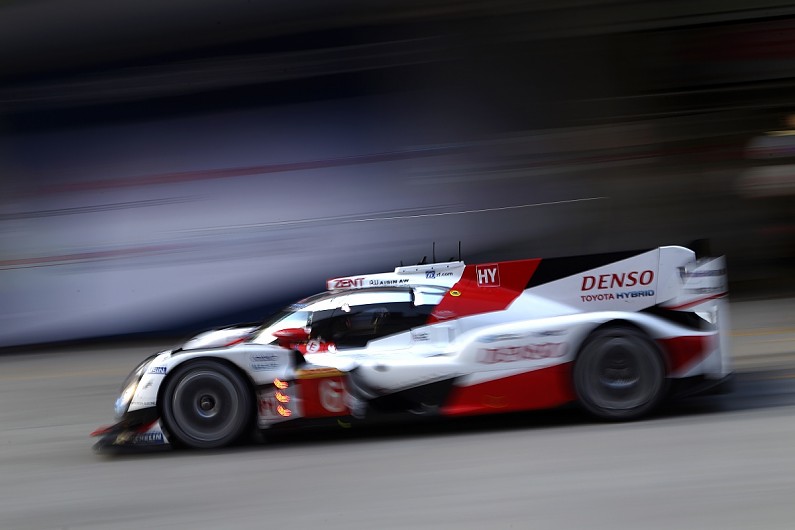 Those discussions, led by the FIA and WEC promoter the Automobile Club de l'Ouest, will be wide ranging and will focus on a major cost-reduction aimed at encouraging new manufacturers to join the LMP1 field.
ACO sporting director Vincent Beaumesnil said: "Nothing is agreed and nothing is decided - we want to discuss all possibilities in order to have a massive cost reduction for 2020."
Peugeot has stated its interest in returning to the LMP1 ranks, but only if there is a major reduction in costs.
It is known to favour reducing the scope of hybrid technology, which could involve cutting the number of energy-retrieval systems allowed from two to one and the amount of energy that can be deployed each lap.
Vasselon explained that the task of the rule-making working groups, which will involve Toyota and Porsche, would be to "find a solution where everyone can find a level where they want to compete and still have close competition".
This would likely involve revisions to the so-called 'Appendix B' table that sets the Equivalence of Technology for cars running different fuels and in different hybrid classes.
A raft of measures to encourage new manufacturers have already been introduced for 2017.
They include an increased per-lap fuel allocation and the removal of limitations on the number of engines and aerodynamic configurations that can be used each season.
The rules freeze followed the announcement of Audi's withdrawal from the WEC last October.
New regulations allowing for a third hybrid system and the creation of a new 10 megajoule class above the existing upper 8MJ division had been due to come into force for 2018.