Audi's heavily-revised R18 e-tron quattro will run in the four megajoule hybrid sub-class in this year's World Endurance Championship.

The German manufacturer has hit its target of moving up one step from the 2MJ class in which it ran last year with development of its existing hybrid concept.

That it means the latest R18, which is built around the same monocoque as last year's car, has a single front-axle kinetic energy-recovery system and a flywheel mechanical battery to store the retrieved energy.

Audi Sport LMP1 technical project leader Christopher Reinke said the latest LMP1 car's hybrid system "follows a similar philosophy and is based on the same technology" as that of its predecessor.

"The correct approach was to take it step by step to have a well-sorted 2MJ system for last year and a clear road map very early to upgrade this system in an evolutionary way to this year's 4MJ system," he told AUTOSPORT.

"It was the more efficient way to upgrade the existing system to 4MJ rather than introducing a second system."

He added that running in the 4MJ class with a single hybrid system offered the "best compromise for the resources available, lap time gain, and complexity and reliability".

The single electric motor-generator unit at the front is rated at in excess of 200kW (the equivalent of nearly 270bhp), whereas last year's had a potential power output of 170kW.

Audi driver Andre Lotterer, part of last year's Le Mans 24 Hours-winning line-up, said: "The extra boost is quite noticeable; we have a bigger boost and boost for longer as well.

"You can really feel the benefit of the four-wheel-drive now, especially at somewhere like Sebring [where Audi tested the 2015-spec R18 at the start of March].

"Out of Turn 17, the rear of the car used to step out over the bumps: now you floor it, the car jumps and off you go."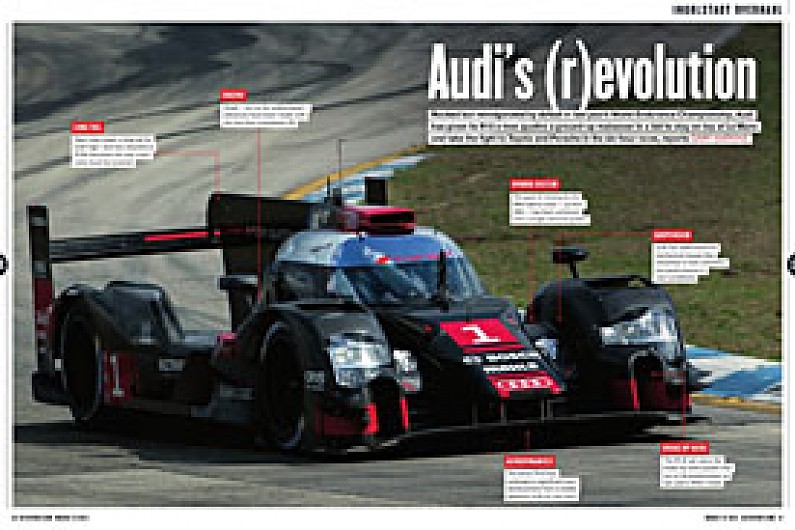 Toyota and Porsche, which both ran at 6MJ last season, will announce the hybrid class of their respective 2015 LMP1 contenders next week ahead of the official WEC test at Paul Ricard on March 27/28.

Nissan, which is missing the first two WEC rounds at Silverstone and Spa in April and May respectively, is also expected to announce in which category its front-wheel-drive GT-R LM NISMO will run next week.
For a full analysis of Audi's 2015 World Endurance Championship challenger from our sportscar expert Gary Watkins, read this week's AUTOSPORT magazine, available digitally and in shops now.