The Bamboo Engineering touring car squad has forged a relationship with Aston Martin Racing for an attack on this year's World Endurance Championship.
The link will result in former Bamboo World Touring Car Championship drivers Darryl O'Young and Alex MacDowall racing the second GTE Pro class Aston Martin Vantage GTE in all eight WEC races.
The third driver will be Brazilian Fernando Rees, who moves up to the Pro class after two years racing with the Larbre Competition Chevrolet team in GTE Am.
The announcement follows this week's confirmation that Bamboo will not be continuing as planned in the WTCC with a pair of Chevrolet Cruzes.
Bamboo team boss Richard Coleman said: "This is a really prestigious programme for the company, a great engineering challenge that we all will relish.
"I am delighted to work with Alex and Darryl again, and we are looking forward to racing with Fernando."
Bamboo had considered running an Aston Martin itself and undertook a fact-finding mission to last year's WEC finale in Bahrain in November.
The relationship for this year is understood to be largely commercial, although Bamboo will be supplying some technical staff.
Aston's lead Pro class Vantage will again be shared by team stalwarts Darren Turner and Stefan Mucke.

Senna reduces Aston GT programme
The Young Driver squad will continue its relationship with AMR and field an all-Danish driver line-up in all eight WEC races.
David Heinemeier Hansson is moving over from the LMP2 ranks, where he finished second in the points with OAK Racing last year, to contest the full season with Kristian Poulsen.
Nicki Thiim, who joined the team after the death of Allan Simonsen at Le Mans last year, will race at the Silverstone opener in April and in the 24 Hours.
Young Driver regular Christoffer Nygaard will join Heinemeier Hansson and Poulsen for the remaining six races.
EIGHT SEATS STILL TO FILL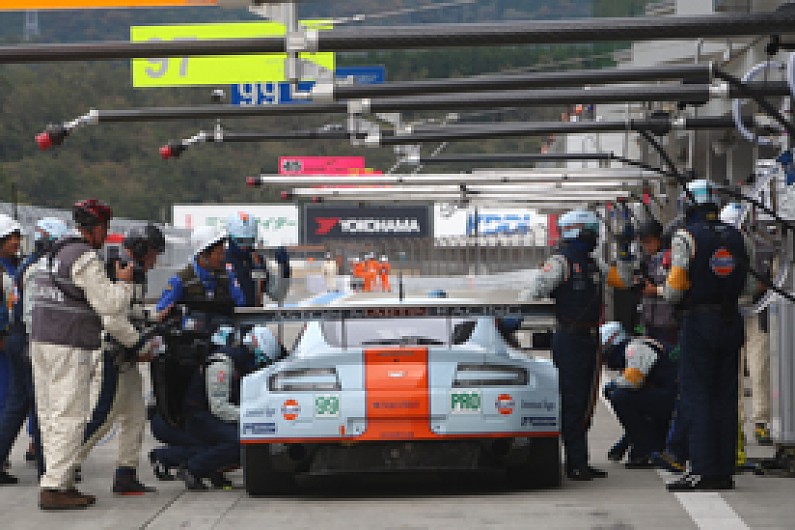 Aston still has up to eight seats to fill across its full WEC and Le Mans entries, including the Hong Kong-based Craft Racing squad's Am car for the 24 Hours.
Canadian Paul Dalla Lana is the only confirmed driver in the second full-season GTE Am entry.
Richie Stanaway, who is listed as the driver of the extra Am entry for Le Mans, appears set to land a full programme with AMR in 2014.
Pedro Lamy is also likely to race in the WEC after being confirmed for AMR's assault on the Nurburgring 24 Hours in a Vantage V12 shared with Turner and Mucke.
AMR also tested former grand prix driver Karun Chandhok at the Algarve circuit last week, when MacDowall, O'Young and Rees all drove.
Other drivers to test in Portugal included British Touring Car champion Andrew Jordan.
A factory Vantage V12 will again be entered in the Silverstone round of the Blancpain Endurance Series in May and there will be a factory-supported car at the Spa 24 Hours round of the series in July.
ASTON MARTIN 2014 SEASON LAUNCH VIDEO: