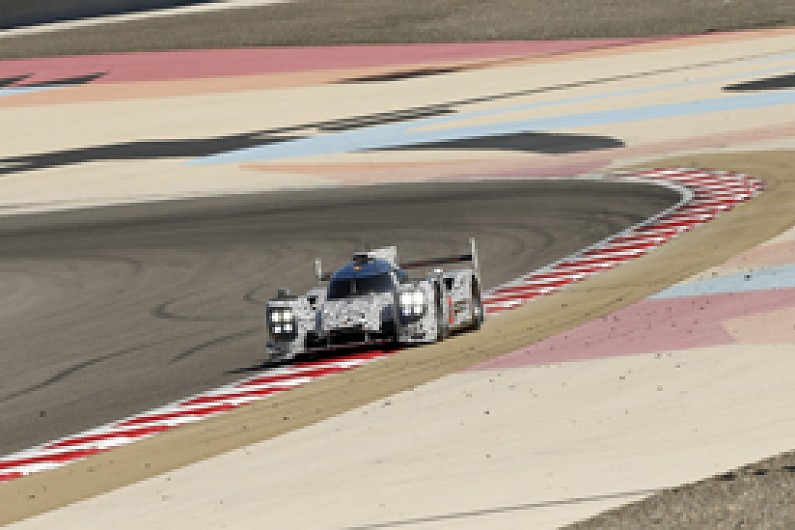 The Porsche 919 hybrid World Endurance Championship challenger is powered by a two-litre V4 engine, the German manufacturer has finally confirmed.
Confirmation of the configuration of the petrol-powered component of the LMP1 racer's powertrain came at the same time as details of its hybrid systems were revealed.
It had previously only been announced that the car, which first ran in June last year, was powered by petrol and was turbocharged.
Porsche LMP1 technical director Alex Hitzinger explained that a vee had been chosen over an in-line configuration for reasons of weight-saving and packaging.
"In a car like this, you want the engine to be a structural part," he said.
"If you would go for an in-line four you would have to have some kind of spaceframe around [the engine] and that is obviously additional weight and complexity."
Porsche has also confirmed that the energy-storage system for the 919's hybrid systems is a lithium ion battery pack.
Hitzinger said this offered the best compromise between energy density and power density, respectively the amount of energy that can be stored and the rate at which it can be stored and discharged.
"For the given requirements, it is the lightest," he explained.
Porsche revealed that it is planning to run in the highest category of hybrid power discharge, eight megajoules per lap of Le Mans.
The exhaust-driven energy-retrieval system developed by Porsche is distinct from that used by Audi and in Formula 1.
Rather than running off the turbocharger, the motor-generator unit on the Porsche is driven by a separate turbine in the exhaust system.
Porsche continued testing with the 919 in Bahrain last week.
This week's AUTOSPORT magazine - available in shops and online from Thursday February 20 - features an exclusive interview with Mark Webber on his move to Porsche's LMP1 programme