LMP1
Audi Sport Team Joest - Audi R18 TDI
# 1 Timo Bernhard (D)/Marcel Fassler (CH)
# 2 Allan McNish (GB)/Tom Kristensen (DEN)
Audi was beaten hands down at Imola, partly because Peugeot managed to switch on its tyres in the hot conditions and partly because the R18s were hit by an unexpected brake-cooling problem. The German manufacturer believes it has addressed the braking issue, caused by spent rubber blocking the front cooling ducts, and is expecting to be back in thick of the fight at Silverstone.
The first three meetings between the R18 and the latest 908 haven't yielded firm evidence as to which is the faster car, but there is a suspicion that the Audi is the more consistent machine in all conditions.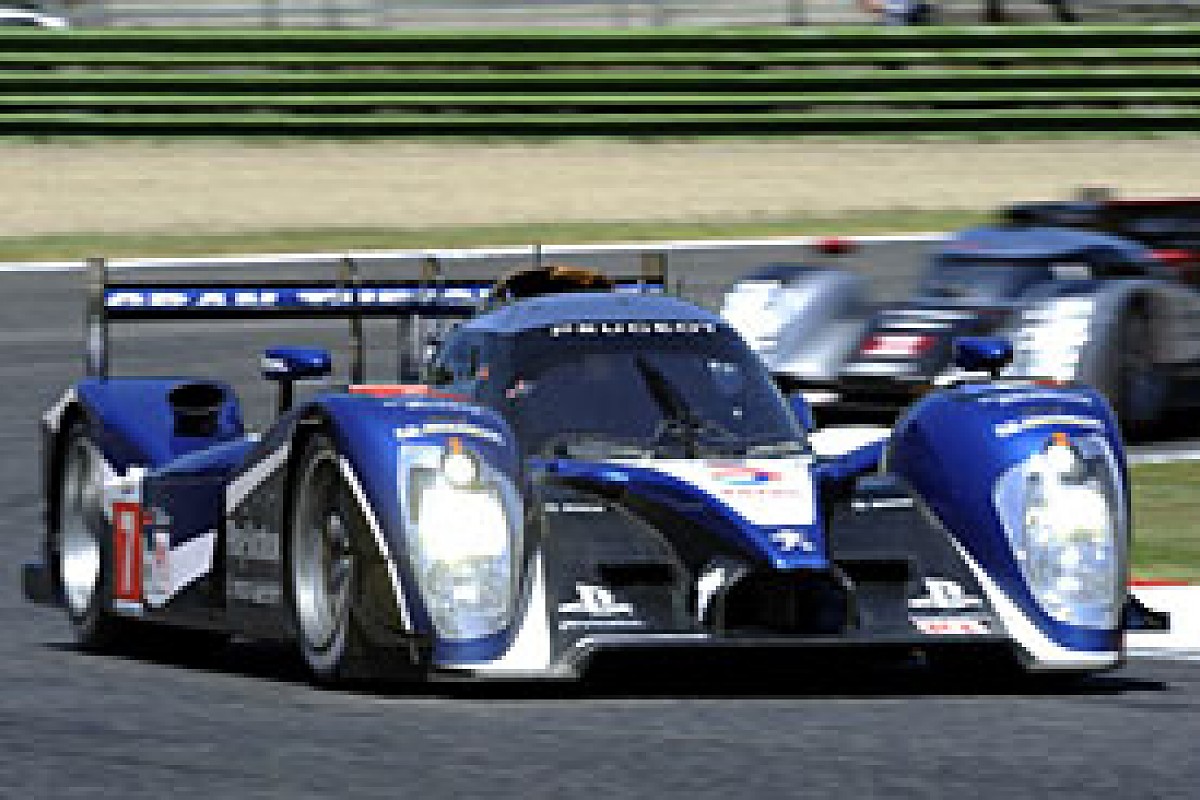 Peugeot 908 © LAT
Peugeot Sport Total - Peugeot 908
# 7 Sebastien Bourdais/Simon Pagenaud
# 8 Stephane Sarrazin (F)/Franck Montagny (F)
Peugeot bounced back from its defeat at the Le Mans 24 Hours with an emphatic one-two victory at the last round of the ILMC at Imola. The second-generation 908 held the upper hand in the hot conditions that prevailed in Italy in July and temperatures are likely to be pivotal in its battle with Audi at Silverstone.
The French manufacturer needs it to be hot enough to make the medium-compound Michelin work on the 908 or cold enough for the soft tyre to come into its own. Something in between, somewhere in the 20-22deg C range, will not be good news for Peugeot. Pagenaud steps in alongside Bourdais after Davidson failed to recover in time from a shoulder-breaking accident in training.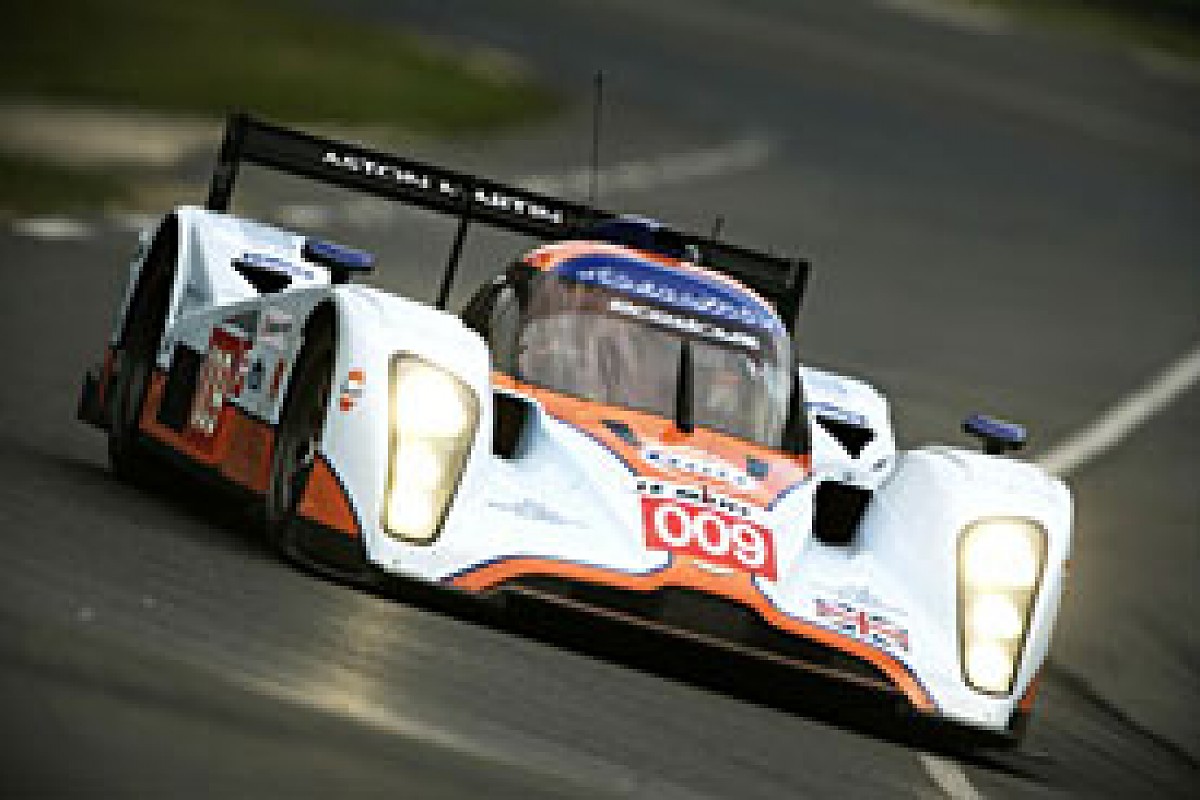 Lola - Aston Martin © LAT
Aston Martin Racing - Lola-Aston Martin
#007 Christian Klien (A)/Adrian Fernandez (MEX)/Harold Primat (CH)
The Prodrive-run Aston Martin Racing squad has put the all-new AMR-One that disappointed at the Le Mans 24 Hours on the back-burner and for the season run-in has dusted off one of the Lola-based coupes with which it claimed LMS honours back in 2009. The pace of the Kronos-entered privateer car at Le Mans suggests that a grandfathered V12-powered contender could challenge the top petrol LMP1s at Silverstone.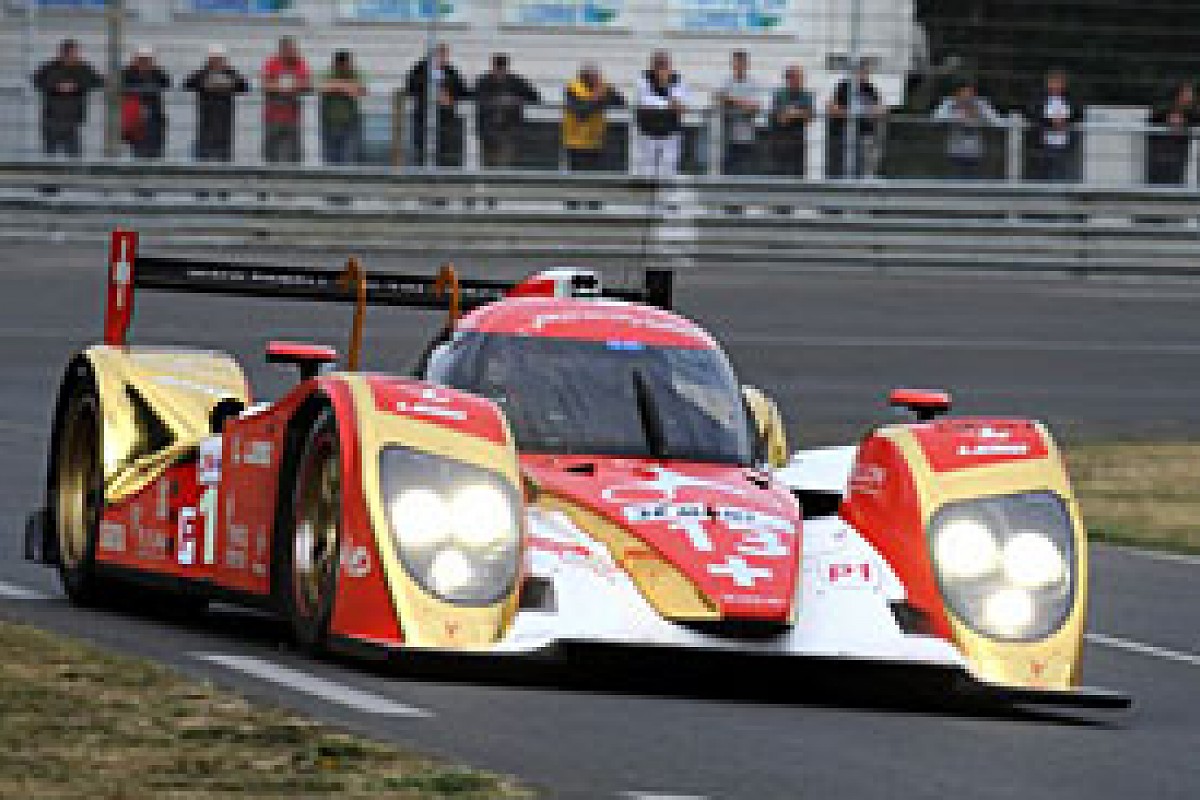 Lola-Toyota B10/60 © LAT
Rebellion Racing - Lola-Toyota B10/60
#12 Neel Jani (CH)/Nicolas Prost (F)
#13 Andrea Belicchi (I)/Jean-Christophe Boullion (CH)
The Anglo-Swiss Rebellion team has stepped up the ante in 2011. It has switched from Judd power to Toyota's new LMP1 customer engine and commissioned a bespoke aero package from Lola. The high-downforce version of that kit gave Rebellion a clear edge last time out at Imola, which must make the team favourite for petrol LMP1 honours in the AUTOSPORT Six Hours.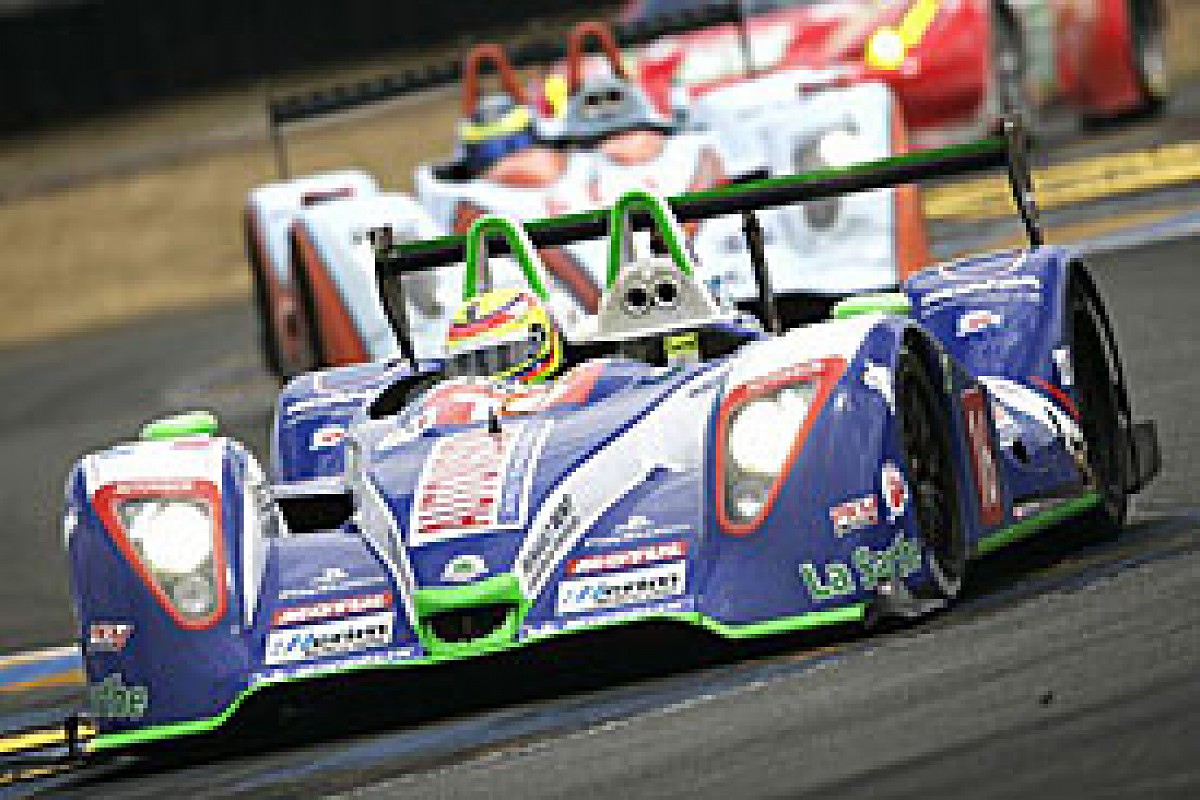 Pescarolo-Judd 01 © LAT
Pescarolo Team - Pescarolo-Judd 01
#16 Emmanuel Collard (F)/Christophe Tinseau (F)/Julien Jousse (F)
Le Mans legend Henri Pescarolo's team, re-formed for this season after a year on the sidelines, has picked up where it left off as a LMS frontrunner. Its all-French driver line-up triumphed first time out at Paul Ricard in April and consistent finishes have kept them at the head of the points in the face of the ever-improving Rebellion squad. A minor rule tweak that has allowed Pescarolo to upgrade its rear wing for Silverstone could prove crucial in its battle to hang on to that points lead.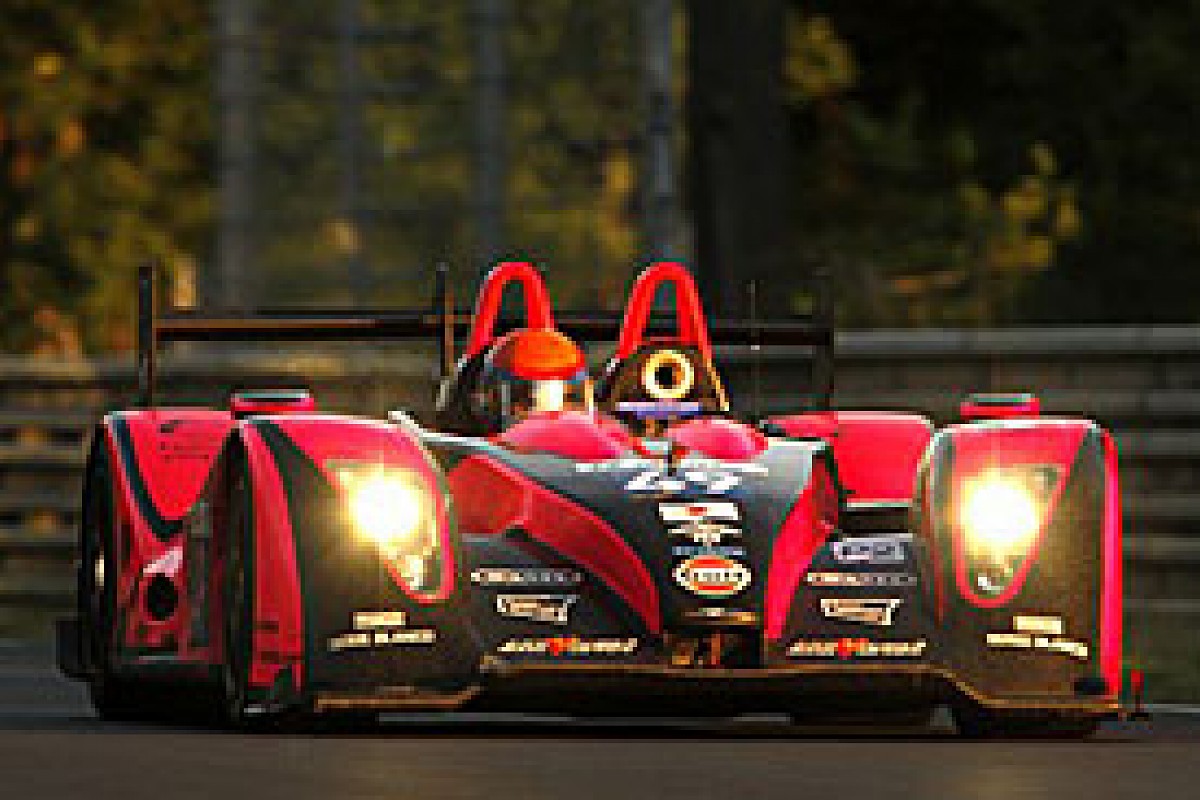 OAK-Pescarolo-Judd P01 © LAT
OAK Racing - OAK-Pescarolo-Judd P01
#15 Guillaume Moreau (F)/Pierre Ragues (F)/Matthieu Lahaye (F)
#24 Alex Premat (F)/Olivier Pla (F)/Jacques Nicolet (F)
OAK is looking to get its P1 campaign back on track after a season interrupted by two major accidents. The presence of former Audi factory driver Premat, who joined the team at Imola, and Pla in the second entry alongside team owner Nicolet means it should have two competitive P1 entries for the first time.
LMP2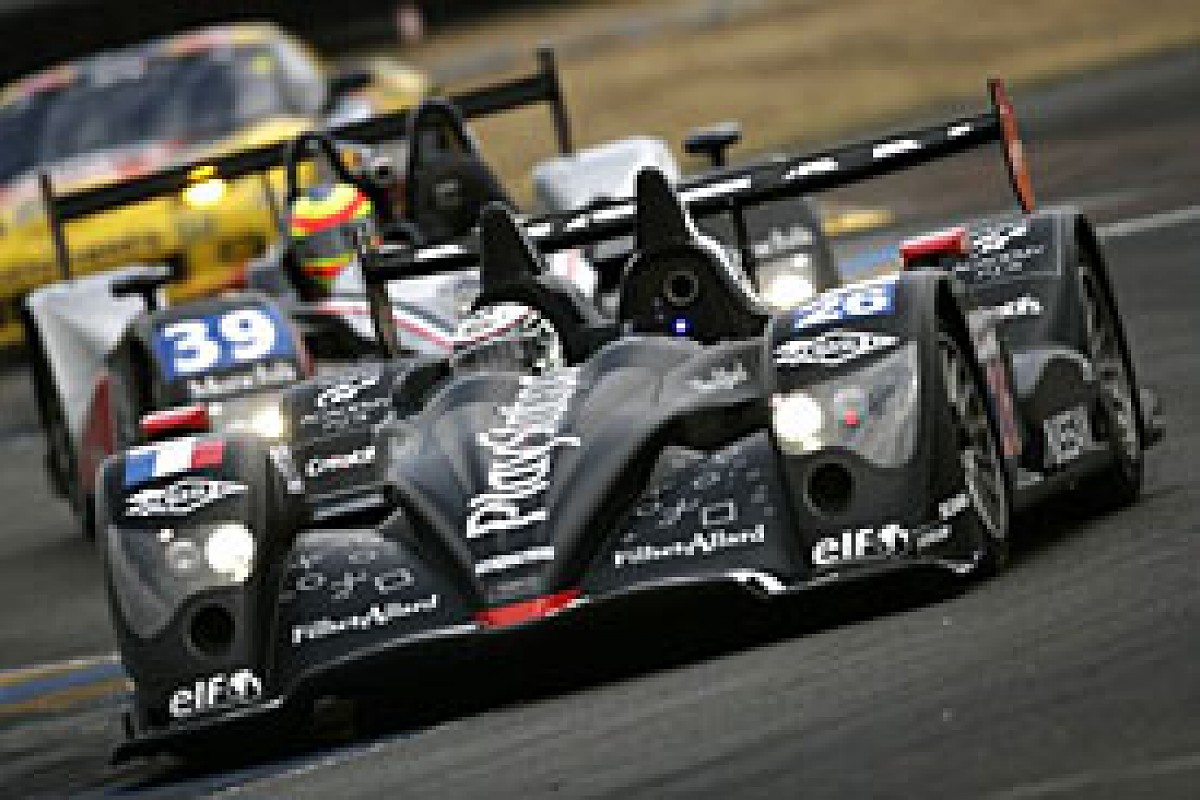 ORECA-Nissan 03 © LAT
Signatech Nissan - ORECA-Nissan 03
#26 Jean-Karl Vernay (F)/Franck Mailleux (F)/Lucas Ordonez (E)
The Signature team, running under the banner of its Signatech technology arm, has the best P2 package in the ORECA-Nissan on Michelin tyres, but the ILMC-registered team has so far been unable to get through a race without technical glitches. The experience of its team and its driver line-up mean that a problem-free run should result in it winning the class. The addition of Peugeot reserve driver Vernay in place of Soheil Ayari can only boost its chances.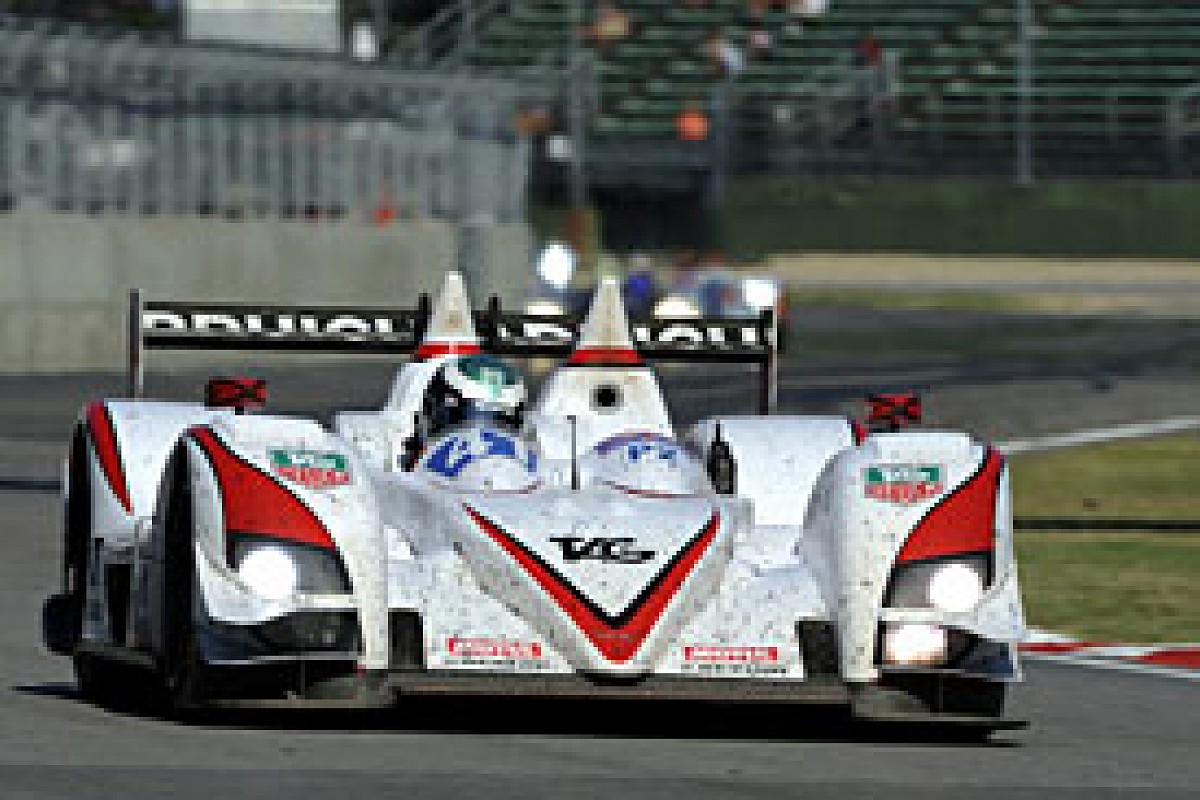 Zytek-Nissan Z11SN © LAT
Greaves Motorsport - Zytek-Nissan Z11SN
#41 Tom Kimber-Smith (GB)/Olivier Lombard (F)/Karim Ojjeh (SAU)
The British squad formerly known as Team Bruichladdich arrives at Silverstone at the head of the LMS LMP2 points after a successful first two thirds of the season that's included two class wins in the series and a victory in the Le Mans 24 Hours. The Peterborough-based team's Zytek/Nissan/Dunlop package doesn't add up to the fastest combination in class, but its consistency and reliability has been second to none in 2011.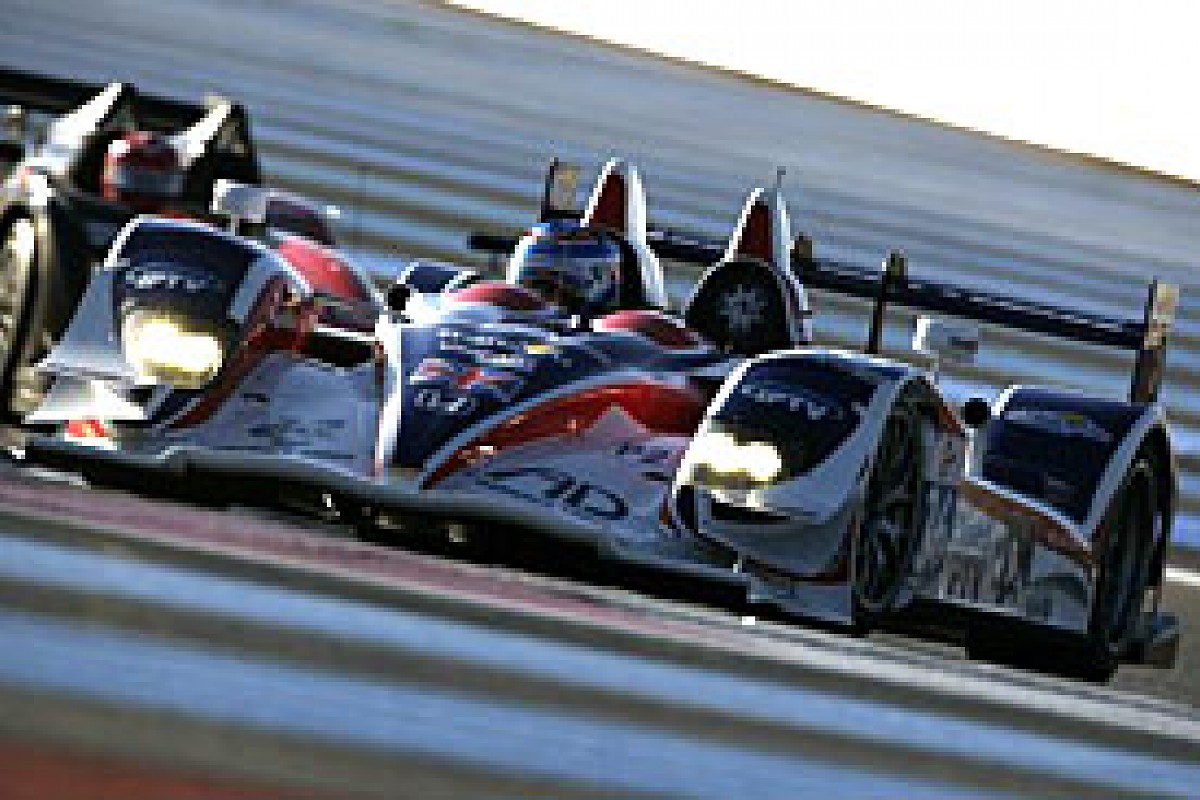 HPD ARX-01d © LAT
RML - HPD ARX-01d
#36 Tommy Erdos (BR)/Ben Collins (GB)/Mike Newton (GB)
LMS stalwart RML has endured a disastrous defence of the LMP2 crown it won last year. It had a monococque-destroying accident at Spa and has yet to match the pace of Strakka. A good result on home turf would be a timely result for a team that has been on the back foot all season.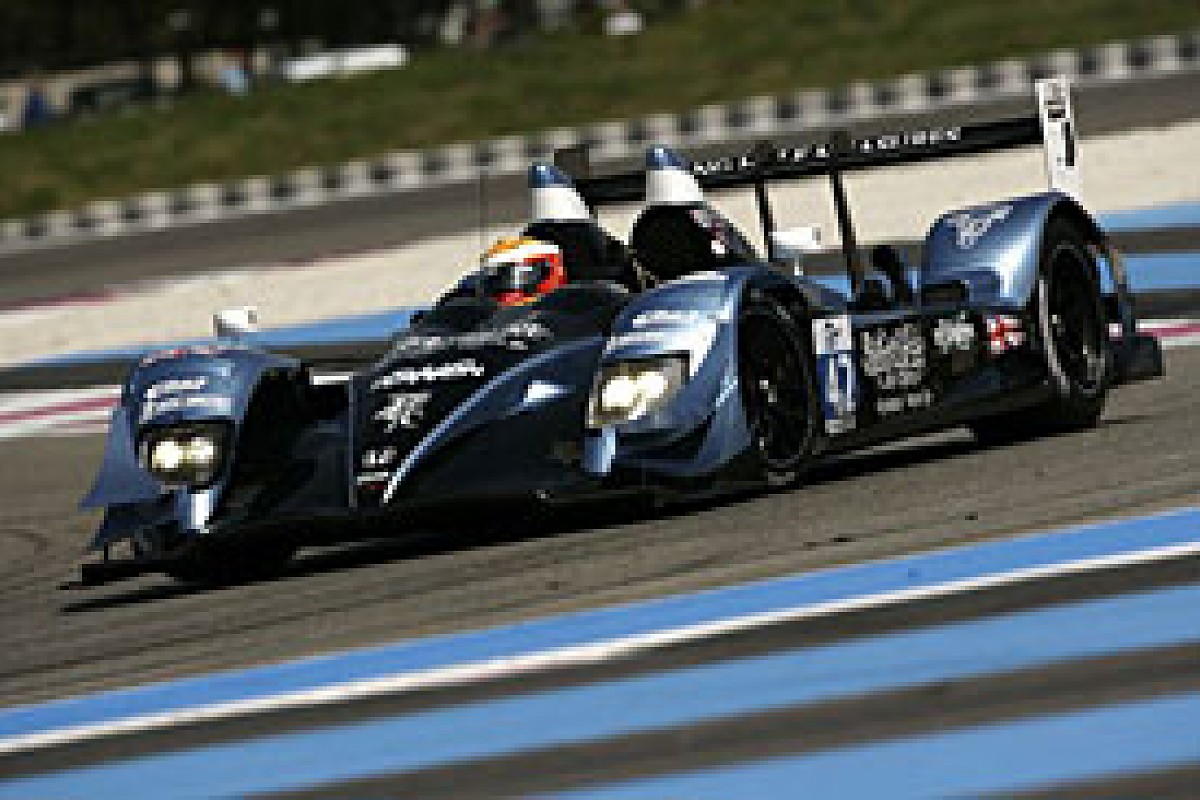 HPD ARX-01d © LAT
Strakka Racing - HPD ARX-01d
#42 Danny Watts (GB)/Jonny Kane (GB)/Nick Leventis (GB)
Strakka, based just up the A43 from Silverstone circuit, is promising a no-holds-barred approach on home ground as it attempts to close the gap in the LMS points to Greaves. The Nissan V8 may have the edge in the power stakes over its Honda twin-turbo V6, but Strakka reckons it still has the best-handling car in class in the HPD ARX-01d. That could pay dividends in Silvertone's high-speed corners.
ORECA-Nissan 03 © LAT
Boutsen Energy Racing - ORECA-Nissan 03
#45 Dominik Kaihamer (A)/Nicolas de Crem (B)/Thor-Christian Ebbesvik (NO)
The team co-owned by three-time grand prix winner Thierry Boutsen has moved up into international sportscar racing proper with two of its drivers from its 2009 Formula Le Mans campaign. Both the team and drivers Kaihamer and de Crem, lack experience at this level, but have looked far from out of their depth. With the fast but erratic Ebbesvik joining the line-up for Silverstone, they must be in with a shout of matching or improving on their second-place finish from Spa.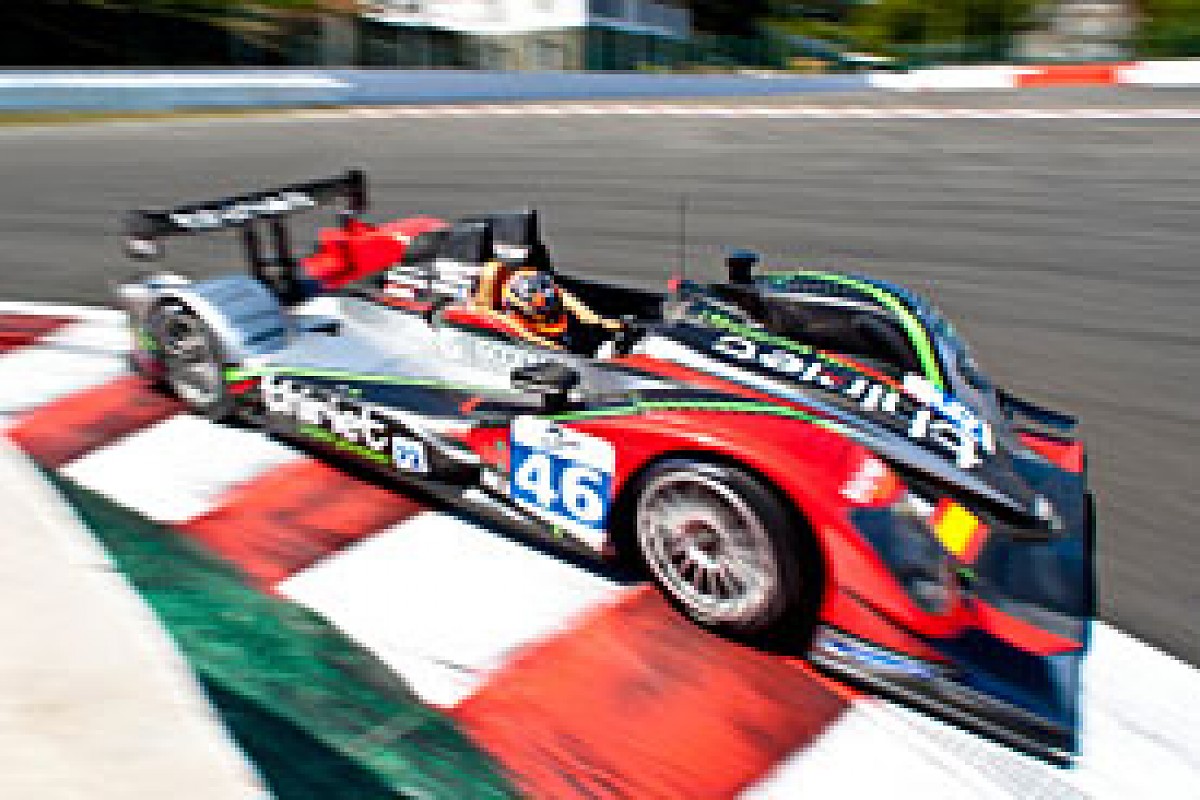 ORECA-Nissan 03 © LAT
TDS Racing - ORECA-Nissan 03
#46 Mathias Beche (CH)/Pierre Thiriet (F)/Jody Firth (GB)
The Belgian TDS squad, a consistent frontrunner in the Renault Sport Megane Eurocup, has impressed on its graduation to the sportscar ranks with an ORECA-Nissan and already claimed a class victory at Spa. The best package in the class and a decent driver line-up mean TDS should be challenging for a podium at Silverstone.
GTE PRO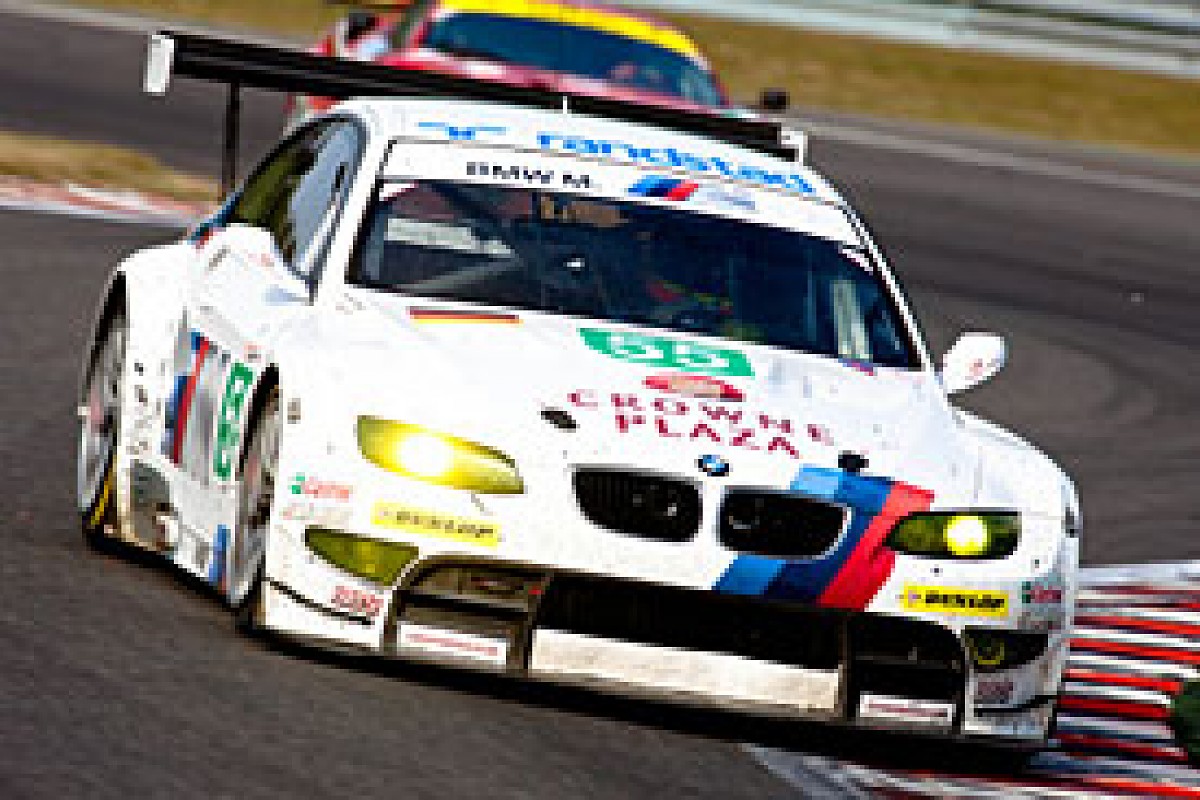 BMW M3 © LAT
BMW Motorsport - BMW M3
#55 Augusto Farfus (BR)/Jorg Muller (D)
#56 Andy Priaulx (GB)/Uwe Alzen (D)
BMW had a clear edge at Imola - the circuit was tailor-made for the V8-engined M3 and the conditions perfect for its Dunlop tyres - but an unlikely sequence of events, beginning with a puncture, meant it failed to notch up a deserved victory. The Schnitzer team is unlikely to have such an advantage at Silverstone as it strives to notch up its first ILMC victory (the Sebring win came courtesy of the US Rahal team), though its two cars should be right there.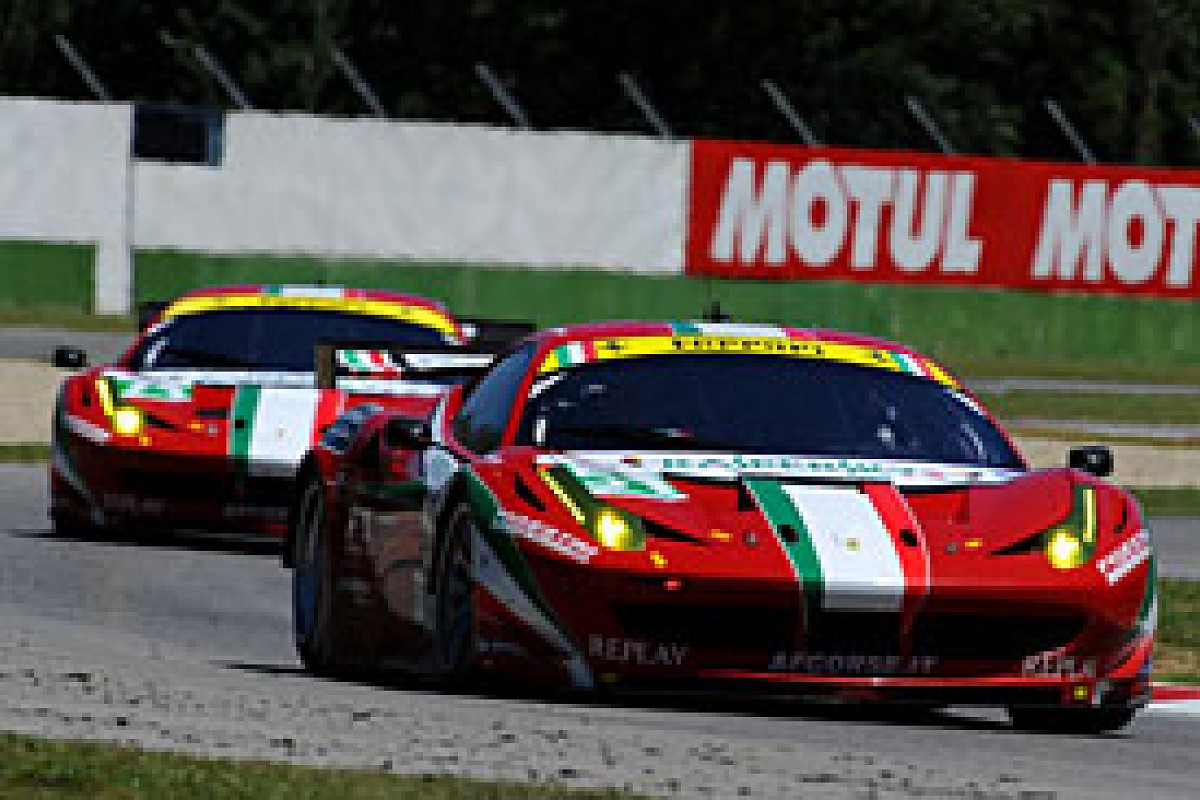 Ferrari 458 Italia © LAT
AF Corse - Ferrari 458 Italia
#51 Gianmaria Bruni (I)/Giancarlo Fisichella (I)
#71 Jaime Melo (BR)/Toni Vilander (FIN)
The nearest thing to a Ferrari factory team arrives at Silverstone defending the Italian marque's lead in the ILMC manufacturers' standings and its own advantage in the LMS drivers' rankings. It might have been even further ahead in both points tables but for late-race misfires for the Bruni/Fisichella car at both Le Mans and Imola.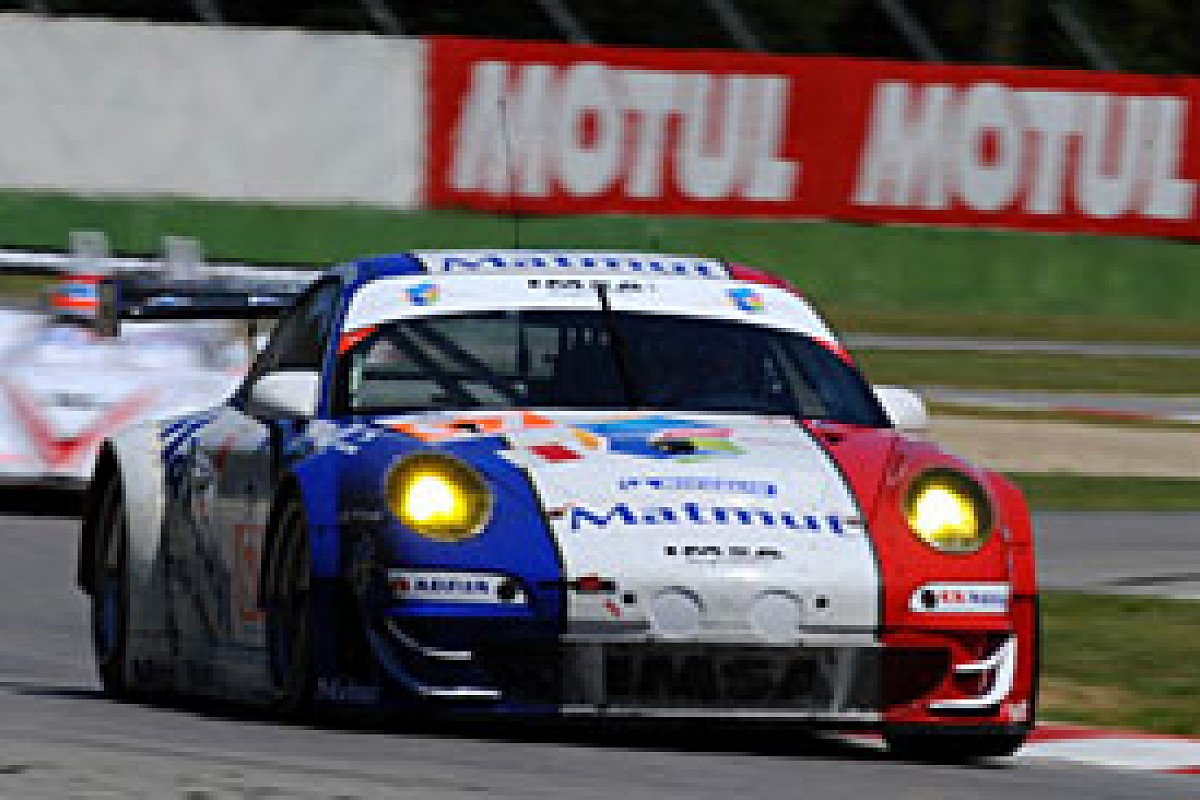 Porsche 911 GT3-RSR © LAT
IMSA Performance - Porsche 911 GT3-RSR
#76 Patrick Pilet (F)/Wolf Henzler (D)
#67 Nicolas Armindo (F)/Raymond Narac (F)
This French team's bid to move up the class pecking order by bringing in Henzler alongside Pilet hasn't resulted in the kind of season Imsa was hoping for. Team boss Narac's move down to GTE Am has paid dividends, however. He and Armindo are the best line-up in the class and are bidding for a hat-trick of victories after winning the class at Spa and Imola.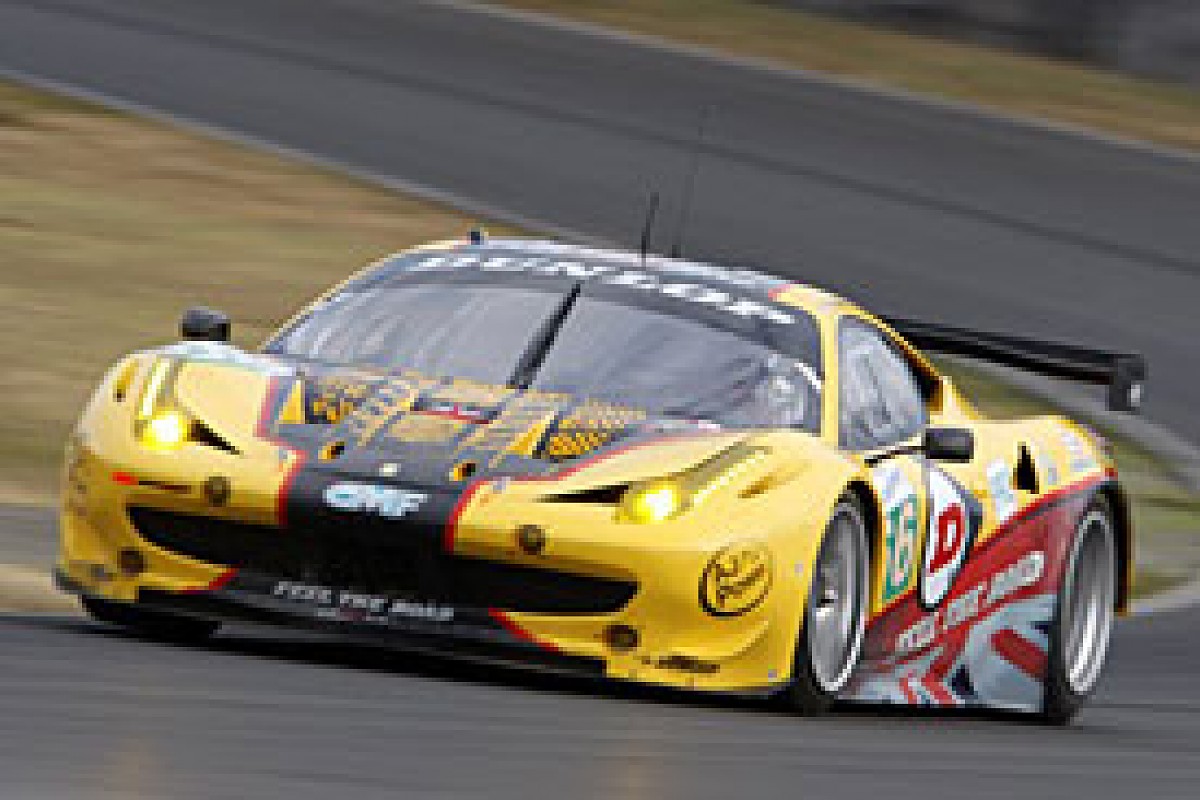 Ferrari 458 Italia © LAT
JMW Motorsport - Ferrari 458 Italia
#66 Rob Bell (GB)/James Walker (GB)
The British team began its 2011 LMS campaign after switching back to Ferrari from Aston Martin with a first-time-out victory at Paul Ricard. A damaged radiator and gearbox problems meant Bell and Walker were unable to capitalise on their speed at Spa and Imola, so the team is looking for a strong result on home ground to get its season back on track.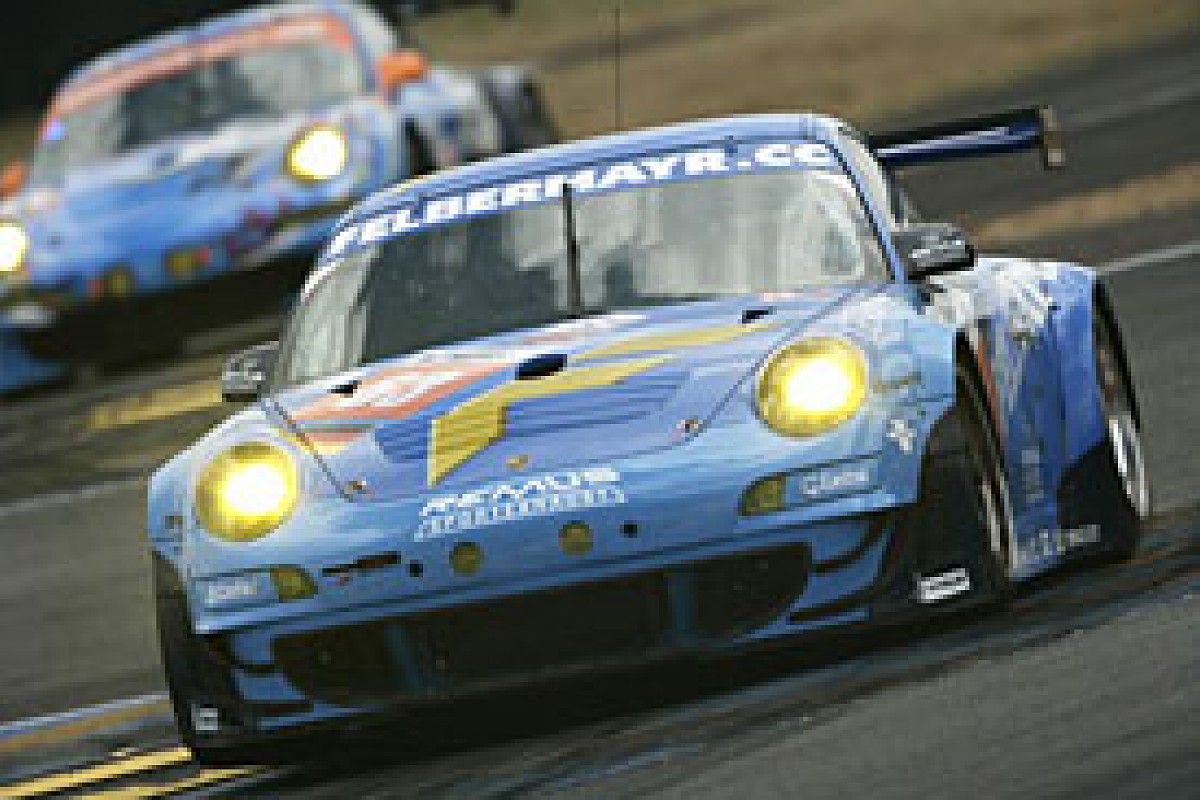 Porsche 911 GT3-RSR © LAT
Team Felbermayr-Proton - Porsche 911 GT3-RSR
#77 Marc Lieb (D)/Richard Lietz (A)
#88 Horst Felbermayr Jr (A)/Christian Ried (D)
The 997-shape 911 is showing its age against the new Ferrari and the BMW, which means there is going to be no hat-trick of LMS class titles in 2011 for Lieb and Lietz, who've finished no better than third so far this year. The Porsche's reliability means Felbermayr can never be truly counted out and some autumnal British weather could play into the team's hands because the 911 is always strong in the wet.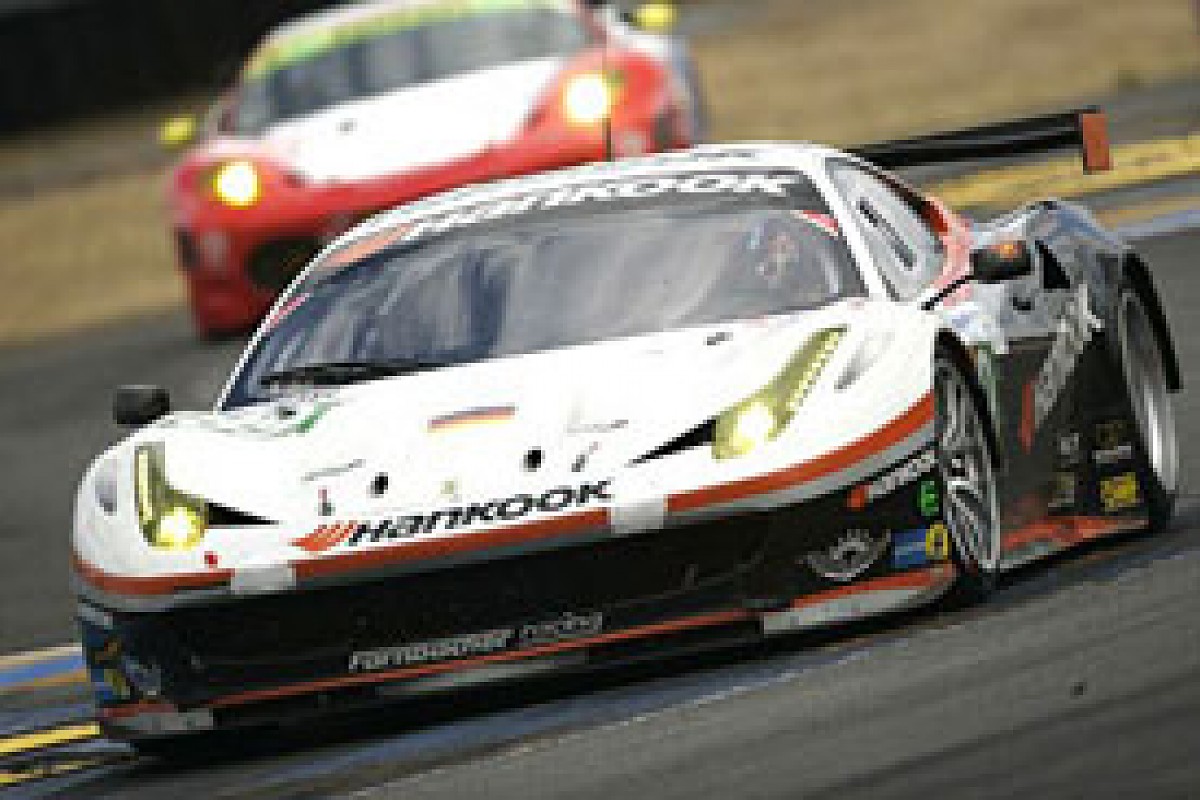 Ferrari 458 Italia © LAT
Hankook Team Farnbacher - Ferrari 458 Italia
#89 Allan Simonsen (DK)/Dominik Farnbacher (D)
The Farnbacher car has been among the pacesetters in GTE Pro and has been knocking on the door of class victory all season (it was on the podium at Paul Ricard and Spa). Its ever-improving Hankook tyres from South Korea are often at their best in cool conditions, so Silverstone could be the time for it to break its duck.