Seven-time Supercars champion Jamie Whincup says his Triple Eight Holden team has "definitely made a big step up" after a resurgent weekend in Perth.
Whincup bounced back from a tough weekend at Phillip Island last time out, which included a 12th and a DNF for a lost wheel, with a vastly improved showing at Barbagallo last weekend.
He finished fourth in Friday night's opening race, after taking a defiant stance regarding team orders in the closing stages, and then took second on Saturday night having led the opening stint.
While cautious about making bold predictions based on one race meeting, particularly on the unique, resurfaced Barbagallo Raceway circuit, Whincup said he felt the upswing in form was a legitimate step forward.
"For sure. 100%," he said.
"We've definitely made a big step up. It's a long way to go, of course, but you always want to improve.
"From one round to the next, we've had a big improvement, which is fantastic.
"I feel like we won the 'most improved' this weekend."
The Holden teams have struggled in comparison to the new Ford Mustang introduced for this season.
Despite rule changes under the series' parity process, the Mustang won both Perth night races at the weekend and has won 11 of 12 races run this season, with the only exception being the Symmons Plains victory for Whincup's team-mate Shane van Gisbergen.
Whincup is now 409 points behind DJR Penske's championship leader Scott McLaughlin, who has already won eight times this year.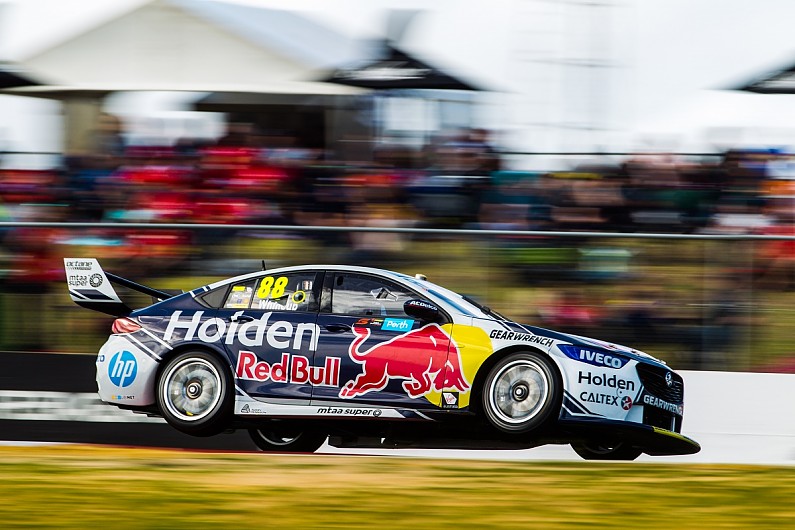 Supercars banned twin spring set-ups for 2019, forcing all teams to run linear springs.
Whincup believes those changes "certainly highlighted themselves and reared their head" for Triple Eight at Phillip Island, and it had "to head in another direction" for Barbagallo - but with success.
"It's fantastic that the direction we're heading in is much better," he said.
"Still plenty of work to go, though, but I'm very, very happy."