Ford's switch to the Mustang for the 2019 Supercars season will not provide a quick fix for its former top team Tickford's "massive weaknesses", says driver Chaz Mostert.
Tickford's lead driver Mostert was its only race winner this year, a sublime drive on the Gold Coast one of very few highlights in a tough year for the four-car Ford squad.
Mostert's sixth place in the championship made him the sole Tickford driver in the top 10, with 2015 series champion Mark Winterbottom languishing in 12th and leaving for Team 18, Cam Waters just 16th and highly-rated rookie Richie Stanaway 25th.
Ford switches to the Mustang bodyshape for 2019 but, with DJR Penske's Scott McLaughlin having won this year's title with the ageing Falcon FG-X aero, Mostert warned there was more to Tickford's struggles than downforce.
"The aero from the FG-X to the Mustang isn't the thing we were waiting or looking for," he told Autosport.
"There are still a lot of big fundamental things that we need to do better.
"It's about moving forward. The guys down pitlane aren't going into next year with the same stuff, they're looking at making things better and faster.
"For ourselves, we've got to try and work on our massive weaknesses that we had this year and come into next year faster and stronger."
Mostert identified a lack of progress as Tickford's main 2018 problem.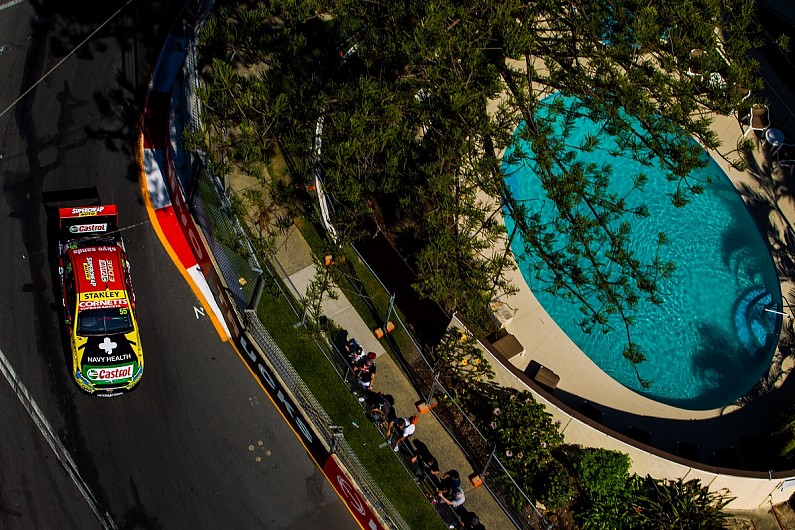 He admitted the team was "blindsided" by improvements made by rivals, and it was not until his Gold Coast win in October and podium in New Zealand that he started to sense real progress in his own garage.
"It was a tough year really for the whole team. We were a bit blindsided by our performance at the start of the year," he said.
"You've got to look at the championship as a whole and see how strong some people got from their off-season into the following year.
"It's not like we got it wrong, we just got left behind, if that makes sense.
"The things that used to work we were doing on par [to 2017], but the competition stepped up. That was the biggest thing.
"The engineers had to get their innovative caps back on, the drivers had to learn how to drive the cars a bit differently again to extract the speed from them, and as a team effort it was a long year to the point where we started to make a little bit of progress."
Tickford has been provided with the basic panels for its first completed Mustang. The aero-dependant parts will follow in the wake of the ongoing official aero testing.
The team will field four Mustangs next season, with Mostert and Waters staying, and Will Davison joining the fold in a new technical tie-up with 23Red Racing.
Stanaway's future remains uncertain, with Lee Holdsworth and Jack Le Brocq linked to his seat should there be a split.