No driver at the professional level of motorsport is ever going to entertain the idea that he is not as good as the next person - their egos won't allow it. And it's for this reason that drivers will do everything they can to undermine their rivals.
In junior single-seaters, it's common for drivers to come on to their rival's girlfriends - one South American driver who comfortably made it to F1 tried that with his English counterpart (who didn't) in his early career. And in the days when it was more liberal, you would pass the person in front of you on the warm-up lap so they got used to the idea that you were coming through.
It was ever thus - even in Formula Ford, I remember Derek Daly on the dummy grid looking across at my wheels and saying: "You're a brave man to race with a wheelnut missing..."
When it came to exploiting weaknesses, I always watched for the over-emotive drivers expending energy prior to a race with a certain ebullience. They were drivers you got near to on the track and the body-language of their cars would give away their personalities, so you could see them bobbing from side to side in the mirrors and moving around more on the track.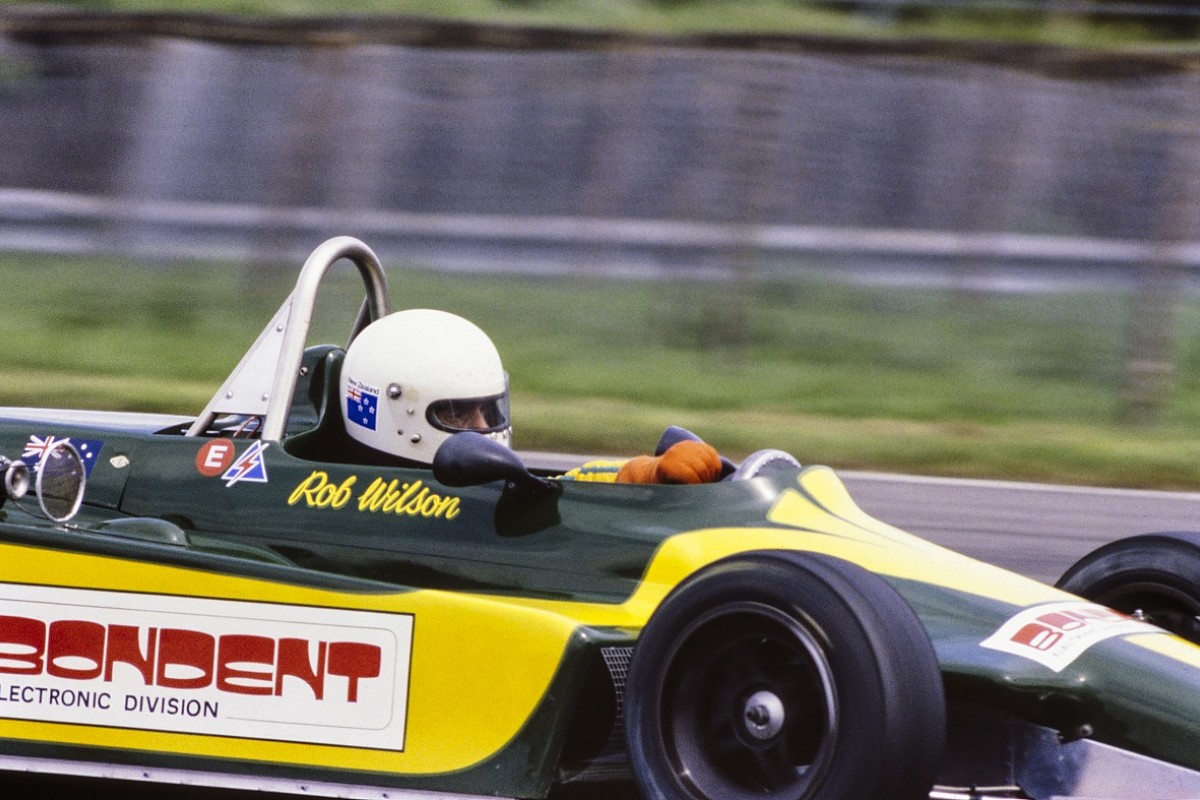 In some such cases, you knew you didn't have to do much more than threaten them with your speed and they would give the place up to you.
But aggression isn't always the best tonic - over-exuberance can be used as an excuse for more experienced drivers to put you in your place.
Max Verstappen came in for a lot of criticism when he weaved on Kimi Raikkonen at Spa in 2016, and more sinisterly, Riccardo Patrese's blocking of Ronnie Peterson at Anderstorp in 1978 contributed to a distrust of him that led to his being blamed for triggering Peterson's fatal accident at Monza. Poor Patrese had nothing to do with the accident of course, but it just shows how certain traits can be used against people.
It should be possible to behave properly on track and for it not to be viewed as a weakness
It was the same with Gilles Villeneuve. Jody Scheckter recalled driving from Monaco to Maranello with Gilles, who would be perfectly sensible until they arrived at the grounds with the mechanics there and he started doing donuts to show off. Jody thought that was just fine because it showed up a weakness in him.
There's a common conception that in the earlier period of racing, because the safety provision was so limited, it was a lot more gentlemanly. And to a degree, it was.
In those days, motorsport was more of a club where everybody knew each other, travelled to races together and socialised together, so they were more likely to look after each other as a result.
Clay Regazzoni at Kyalami in 1973 and famously Niki Lauda in 1976 were both pulled from the flames by their fellow drivers, and you didn't see any blocking tactics because not only could you kill the other person, you could get killed yourself, so there was a natural barrier to driving in a thuggish fashion.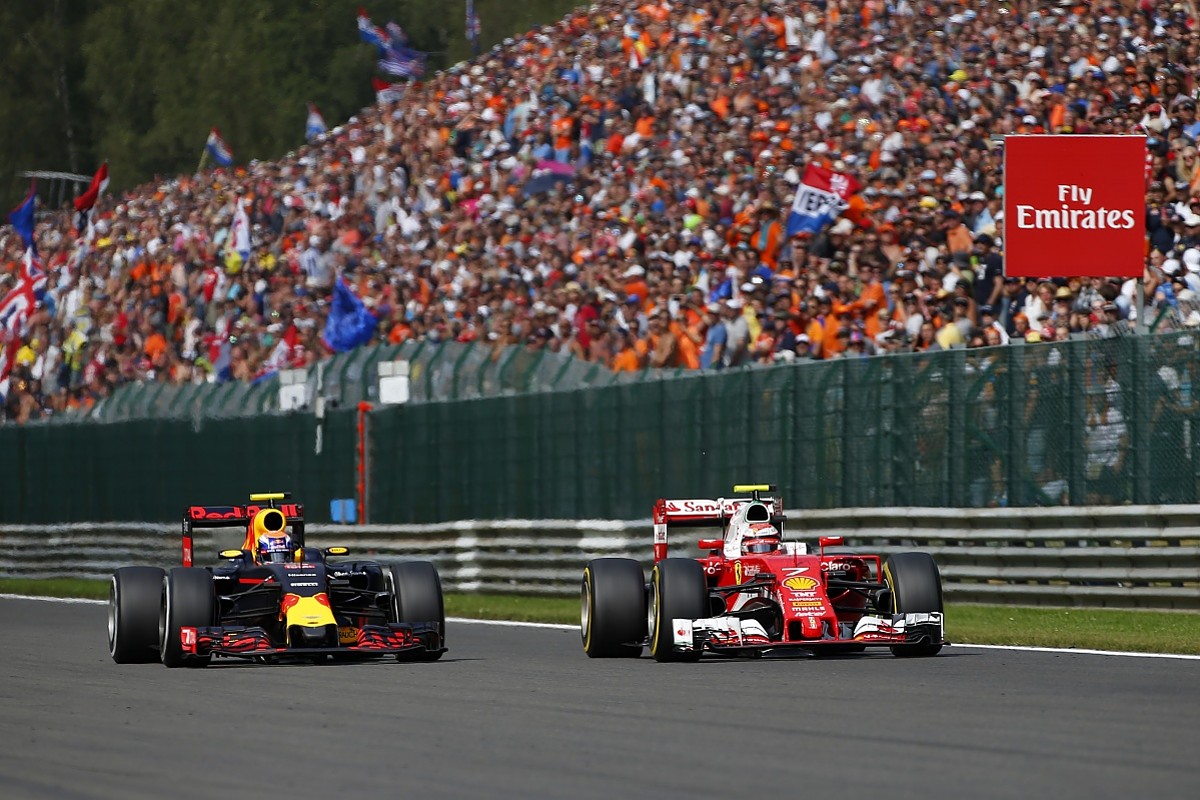 I think it should be possible to behave properly on track and for it not to be viewed as a weakness. Jim Clark was one of the greats of all time and was known as 'Gentleman Jim', and Dan Gurney would never put people in trouble. Chris Amon, Jochen Rindt, Jackie Stewart the same.
The context is so different now, which has an implication for the driver's mindset too. Now people don't even talk about the danger, so you get this bumper-car situation where drivers expect they're going to be OK if they have a crash.
Kevin Magnussen, for example, is a very aggressive driver, totally uncompromising in terms of defence and attack, even with his own team-mate. That's something that will worry the other drivers, but he won't care about that.
It's a trend that really emerged most clearly with Ayrton Senna - if he was coming down the inside and you turned in, there would be an accident.
Another element that's changed is drivers rarely sort issues with each other ono-to-one anymore in their motorhomes, so these discussions are increasingly played out in public. Again, Senna was a pioneer in this.
After his collision with Michael Schumacher at Magny-Cours in 1992, the race was stopped due to heavy rain, and Senna took the opportunity to chastise Schumacher in full view of the TV cameras, which was a power play in itself.
Now you see drivers taking potshots in press conferences and social media for everybody to see, but it's only what drivers used to do in a more private setting. But as much as things change, don't imagine these subtle tricks weren't used in the past.
Stirling Moss is known for being a gentleman in his conduct but, after watching Nino Farina's straight-arm style of driving, he adopted it to give the impression that he was totally relaxed.
Drivers weren't always an open book with their team-mates either. For example, Denny Hulme's around-the-shoulder act with Scheckter when he first arrived at McLaren wasn't quite what it appeared, because Denny would never tell Jody he was using first and then second gear out of a particular corner at Paul Ricard.
He would just say he was using second gear, and Jody learned later that Denny wasn't exactly going out of his way to help him.
I appreciate that for some drivers that's easier than others, but if you're confident in what you're doing, I'm a great believer that you can be immune to these things.
I always liked to be the last one to put my helmet on and get into the car. It was just so I could finish my cigarette, but it made me seem more casual!
It might be the laid-back Australasian in me, but I always viewed anyone trying to play those overt games as just showing their own weakness. If you think that you have to do that, then you're compensating for something you don't have.
I would just think to myself, 'Do your worst, I don't care'. I just tried to separate it, because in the end it's just you and the car, it doesn't matter what's been said beforehand.
All the same, when I won the Barber Saab championship, I always liked to be the last one to put my helmet on and get into the car. That was just so that I could finish my cigarette, but it made me seem more casual, which was no bad thing!
Stewart has said many times that one of the keys to his success was his ability to drive without emotion and separate heart from mind. And while the setting has changed, because of the improvements in safety, the same principle applies because a lot of the behaviour is similar.
It's more overt, with more on-track liberties taken, but otherwise it hasn't changed all that much.