When I started working with rally drivers at the turn of the century, the thinking from Prodrive and M-Sport was that the asphalt stages must have a degree of similarity to circuit-racing techniques, but now it's also become relevant to the loose surfaces - snow and gravel.
The actual difference is not huge, at least not as much as people think, and some general principles apply regardless of the surface.
Whether you're on asphalt, gravel or snow, you don't want corners going on too long, you've still got to communicate with the surface in the same way with the rates of input, you've got to decrease the brake pressure in a smooth way and introduce the steering for the corner to make sure you're not sliding with no forward trajectory, which only costs you time.
Certainly, we're seeing a big reduction in the Scandinavian flick now, which of course happens naturally with the pendulum effect if you come out of a left-hander and you've got a right-hander coming up pretty soon.
But assuming it's a straight-ahead approach to a right-hand corner, then it's more effective to just introduce the weight transfer to the left front in the same way you would with a racing car.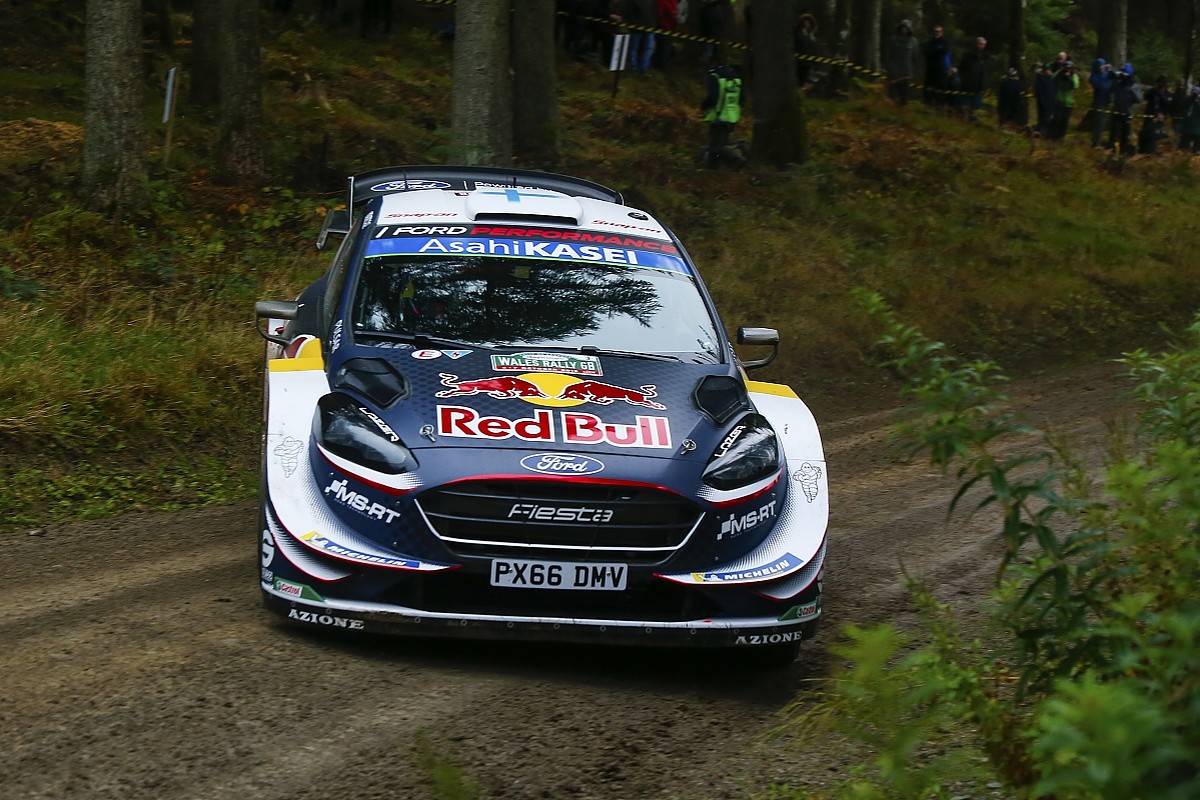 On the loose, it's still about achieving the straightest lines you can. When it comes to acceleration, of course one doesn't want too much wheelspin, but on the gravel sometimes a tiny bit of wheelspin cuts through to a harder surface below, so it is tolerable to tease the throttle more than you would do on the race track.
The attitude does have to be different though - one thing you're not looking for in rally drivers is to be the world's latest braker.
One thing you're not looking for in a rally driver is the world's latest braker
When you train a racing driver at Bruntingthorpe, you're rehearsing it 100 times over and always reducing speed for the slowest point of the corner, which is often further around the corner than you would expect. But in rallying, even with your pacenotes and the co-driver sitting alongside you, it's often hard to know precisely what that point is.
There are further tools that a rally driver can use compared to a racing driver, but just because they are there it doesn't necessarily mean you should use them all the time.
The handbrake is a case in point - it does have a place, but you've got to be careful that you don't slow the car down too much and don't bog down or stall the engine on the way out.
One former Monte Carlo Rally winner I spent some time training once asked for my thoughts on left-foot braking, and it's my view that there will be times when you use it to change the direction of the car, but it's just another tool and not as critical as people think.
One doesn't have to be a natural left-foot braker to win rallies - you can get rotation with the brake decrease and the steering wheel, as well as the handbrake.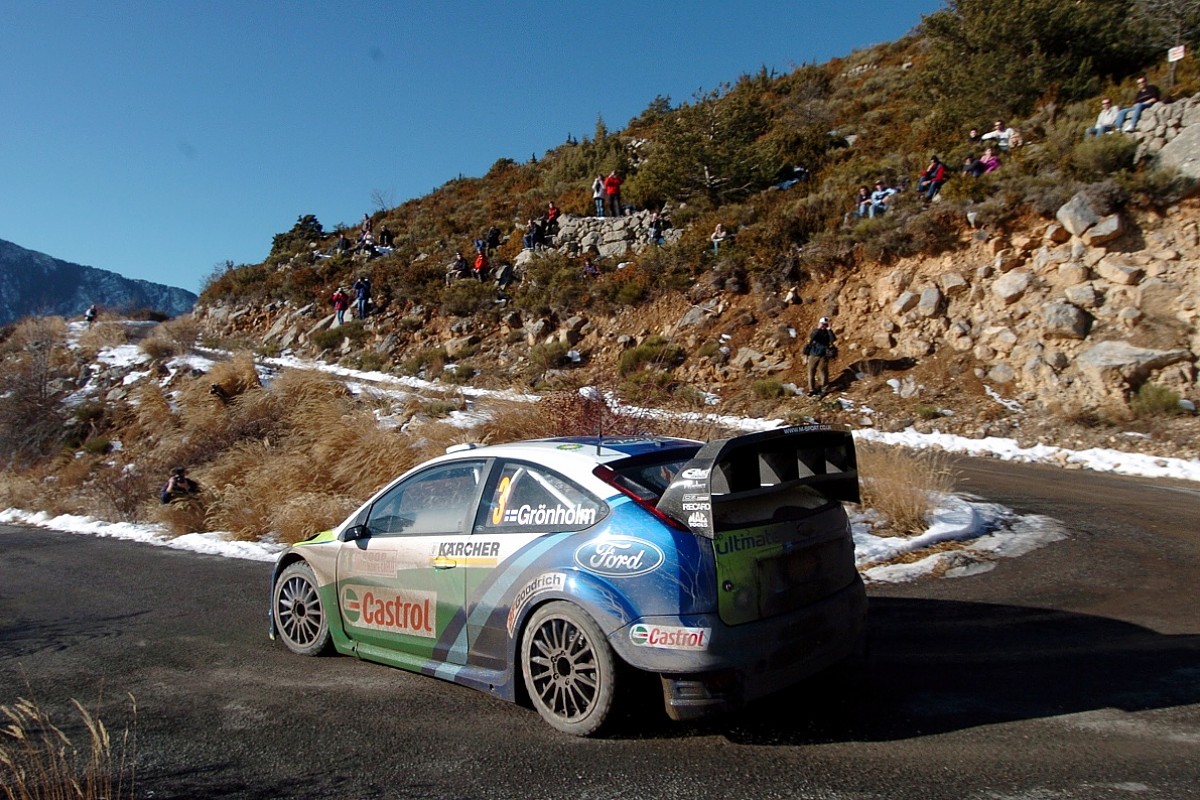 Rally drivers are thoroughly enjoyable characters to work with, because they are in a rugged sport and you need a cheerful optimism in the harsh conditions they compete in, and the potential danger they face every time.
I've worked with several great drivers in that time: Marcus Gronholm had a tremendous competence about him and could have gone on for longer had he not been at a certain stage in his life, and Petter Solberg, the 2003 world champion, is a fantastic character and a real all-guns-blazing driver who has been very effective since switching to rallycross.
Of course, the environment is spectacular, even in rallycross, but it doesn't mean that behind the wheel you're driving it in the same way it looks.
Sebastien Loeb is the most successful rally driver of all time and is almost Alain Prost-like in the way he drives the car, with very little excess energy and not a huge amount of correction or aggressiveness with the throttle. There's a great elegance to the way he performs and that's almost the opposite of the impression that rallying creates.
Although it is necessary to be responsive to surface changes and oversteer/understeer as they come along, you can reduce the number of times you have to react by softening up your inputs, waiting until the car is rotated and not deliberately provoking the opposite lock.
Of course, this can make it more boring for spectators, but it's effective and it's here to stay.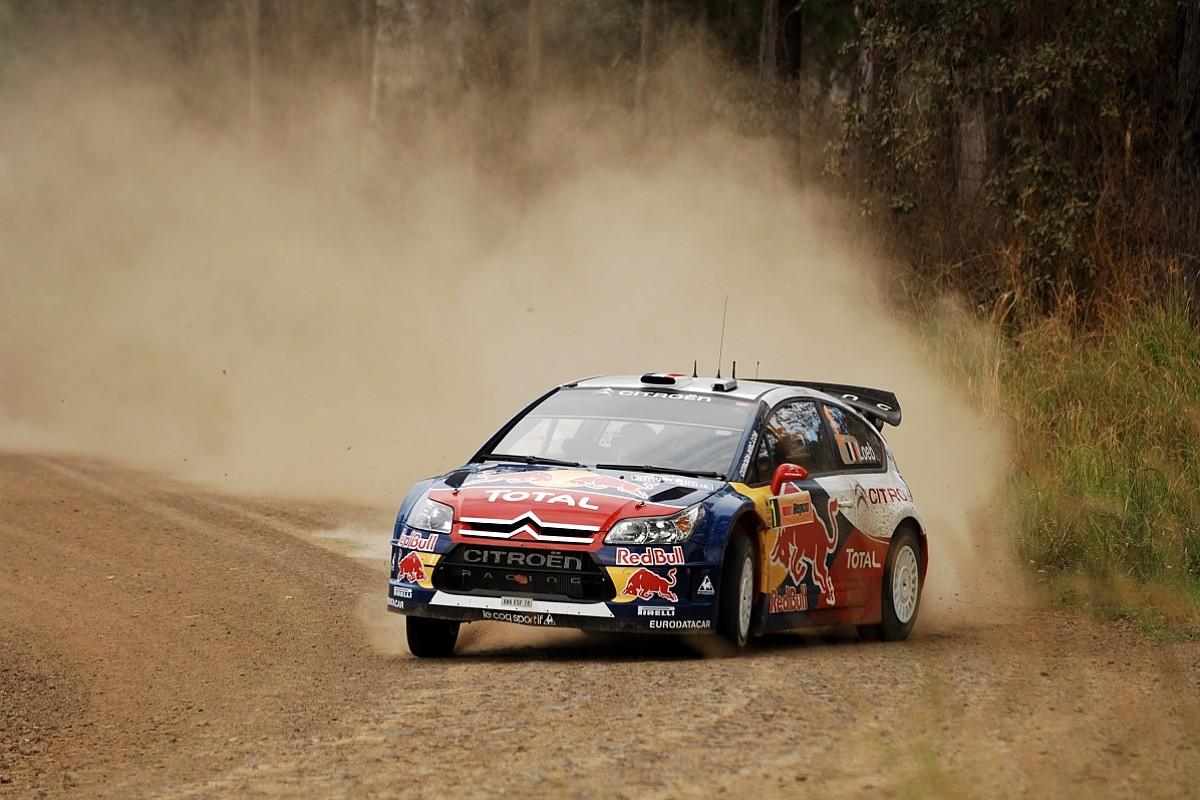 A discipline to be respected
It's often said that rally drivers are a different breed, and from my one experience of rallying in 1987, I'll admit that I fall very much into that camp.
I did the Lakeland Stages in heavy fog, and as I changed from fourth to third over the brow of a hill, I was informed by my co-driver, Colin Wilson, that his regular partner would have gone from fourth to fifth there. The phrase stays in my mind - and it's over 30 years ago!
The profile goes to the racing drivers, but those in the know have a great appreciation for rallying, and if you look back far enough to Jim Clark doing the RAC Rally in the Cortina, or Graham Hill on the Monte Carlo in a Ford Falcon, they always have done.
There was a time when the Monte Carlo Rally was as important as the Indy 500, Le Mans and the Monaco Grand Prix. There were major blockbuster films like Monte Carlo Or Bust because the event had real glamour about it.
Those in the know have a great appreciation for rallying
Rallying carried such a natural affinity for everyone in racing and, although it doesn't have quite the same profile now, I think it's still the same today with people I talk to that voice their interest in having a go. They have big respect for what rally drivers do and there's a fascination for it that comes with an appreciation for the danger involved.
Robert Kubica went rallying with the intention of broadening his skillset, and found the experience of driving in such vastly changeable conditions improved his confidence in a Formula 1 car.
Carlos Sainz Jr will have grown up watching his father competing on rallies and has a stage near his house in Spain that he practices on, but he will have only properly understood it for himself when he turned up to drive the course car on the Monte Carlo this year without doing a recce first. As he discovered, rallying is a dramatic experience.
There's so much you have to take into consideration; the violence of the car, the noise and the trees that brush you, the rocks coming up from the surface of the road. It's a challenging discipline and definitely broadens your horizons as a driver.