Mechanical sympathy has far less of an effect than it used to when it comes to bringing a car home.
In days gone by, when cars would break down a lot more frequently and you used to have quite a few transmission failures, it was vitally important to be smooth and look after your machinery.
Jack Brabham was the master at that. Arguably the only reason Cooper didn't win the 1962 world championship, which instead went to BRM and Graham Hill, is because Cooper had lost their chief mechanic, who of course was Jack Brabham.
He was very good at spotting oil on the track, knowing the smells and all the warning signs that would come from the car. Twice in his career, Jack had to pull alongside Jim Clark during the race and point to a deflating tyre at the rear. It used to surprise him that a driver of Clark's sensitivity wouldn't pick that up, but that's because Clark drove around problems.
I don't know whether it is even a factor these days, but at the end of a race I would slow the engine down to 7000rpm, then to 6500rpm, then 6000rpm, then 5500rpm, so by the time I got to the pits it had cooled down properly.
If you were kind to that engine, it would perform better and might last another race, but I doubt anybody even thinks about that anymore - although F1 teams of course have various 'modes' they ask the drivers to use to manage reliability and performance.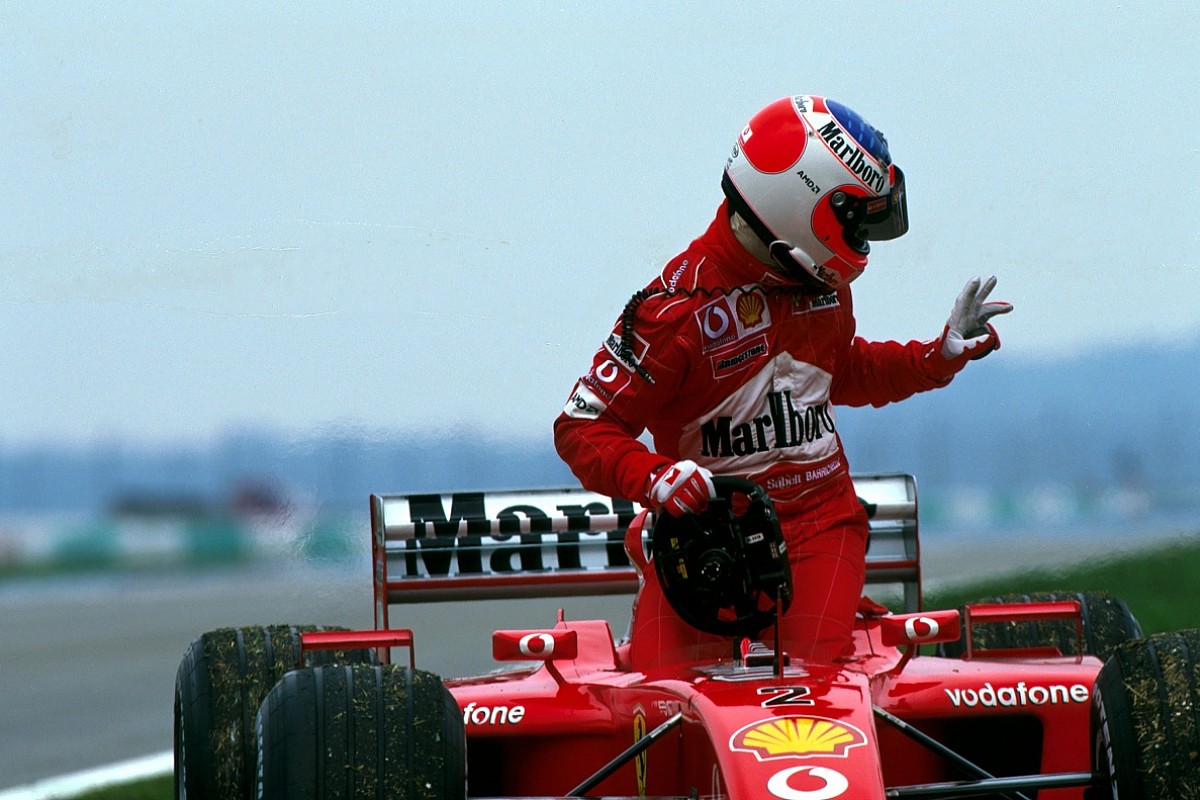 You knew there would be drivers who were a little harsher on their equipment and it would turn up in the results. I know during Nigel Mansell's time he was really hard on the car and his point was, 'Make the car stronger, then', so they became much stronger and reliability was generally improved.
Now, in the digital age, where the way you move your feet and your hands doesn't really affect the reliability of the car, you would say the necessity for a mechanically sympathetic driver is reduced.
But it's only the environment of unbreakable cars that has allowed a lack of sympathy to prosper. Drivers today are desensitised to it - unless they are explicitly told to stay off the kerbs!
The clunks that came when we went to sequential gearboxes were jarring and probably still are, but we've developed a breed of driver now that finds the jolts quite normal.
We've developed a breed of driver now that finds the jolts quite normal
I spend a lot of time sitting with all manner of drivers and I'll ask them, 'Does that not offend you?' Some of them don't know what I mean. 'Surely that's what cars are like.'
When I'm coaching, I use a car with an H-pattern gearbox and three pedals that enables the drivers to feel what's going on. I teach them all to heel and toe, which often they haven't heard of - and some single-seater drivers won't necessarily need to use heel and toe throughout their careers.
But once they've been schooled into bump sensitivity and understanding how to harmonise the downshifts to make the car stop sooner, they love it because they actually get a faster lap time by transferring the weight at a certain rate and reducing the jolts during downshifts.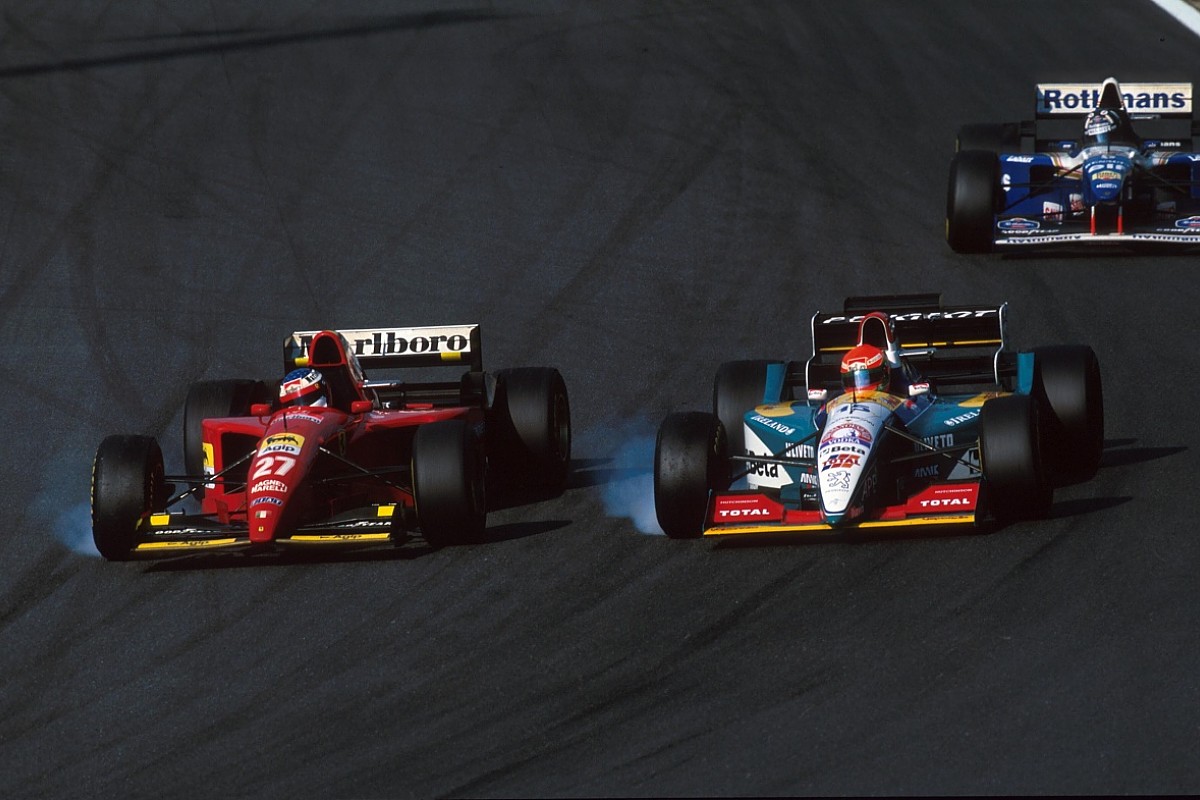 This kind of sensitivity can be used to improve gearshifts - even in series using high-tech, sequential, paddleshift gearboxes, like Formula 1. These systems still need to be programmed after all.
You could therefore say that mechanical sympathy is less to do with reliability now and instead is about being a faster driver.
One can abuse their car and leave energy spikes all over the place, thinking the car is biting, but in fact it could be an energy spike at the rear or not biting properly at the front because you're moving your hands too quickly.
The traction control can protect you in certain cases, but it's good practice to learn how to introduce the throttle and feel the weight transferring through the car.
Mechanical sympathy requires a feel that is connected to the rate of input - that is, the rate you go onto the brakes, turn the wheel and decrease the brake pressure. Drivers able to do this will find a performance gain, just in the rate that they transfer weight. That's always been there, but it's not necessarily been that obvious.
Stirling Moss (pictured below at Sebring in 1959) was known as a car-breaker, but I don't think the paddock mutterings were justified - especially when you consider he brought the Lotus 18 home to win on several occasions. Some of it might have just been sour grapes.
Perversely, it was Stirling's attempts to not stress the FPF Coventry Climax engine that caused some of his transmission problems, as he would change gears often at lower revs and this would drop the engine into the peak-torque band of the four cylinders and therein begin some of these mechanical problems.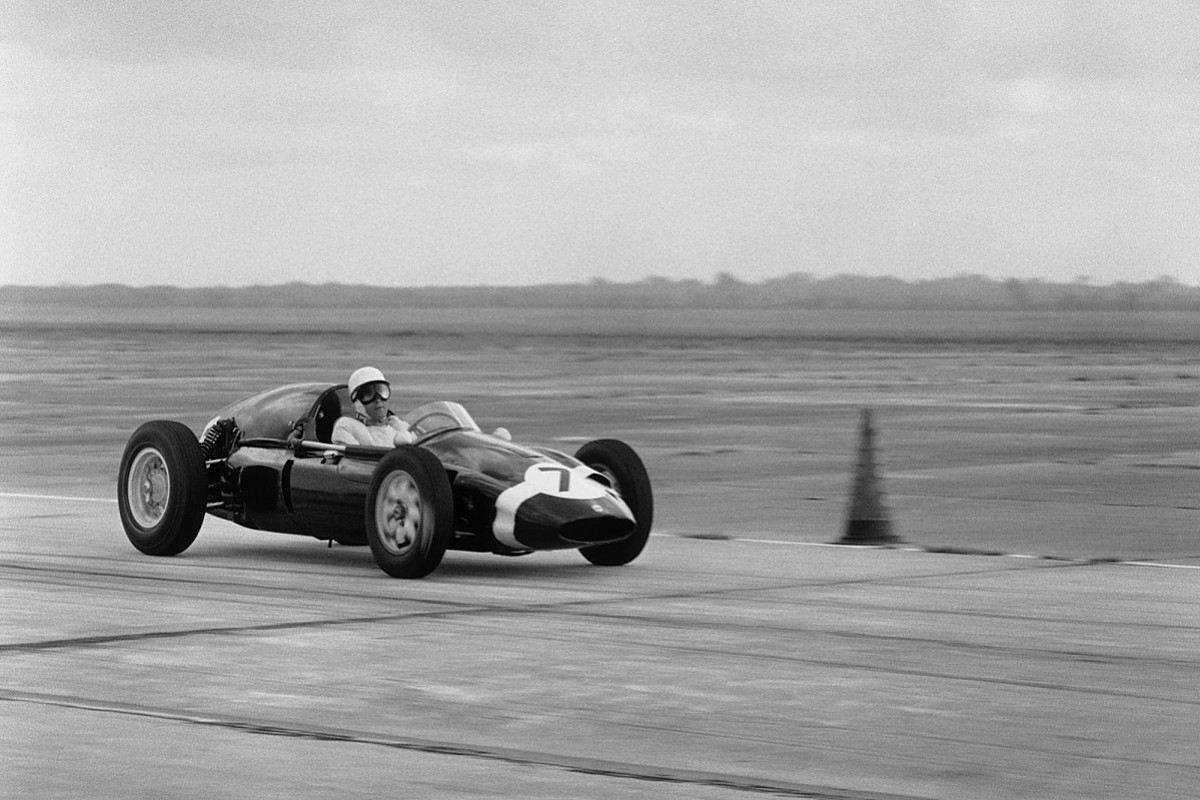 Jackie Stewart was another unfairly maligned in the very early days because he was very quick and people would look for ways to bring him down a peg or two.
I remember when Jackie joined up with New Zealand Gold Star champion Jim Palmer to drive a Lotus Cortina in an endurance race in Australia, and Palmer's father came back saying, 'He's a big revver, that Stewart'. The three-time world champion actually developed into one of the most mechanically sympathetic drivers on the planet.
But a 'mechanically sympathetic' driver now is one who will introduce the brake pedal and concentrate on the rate at which he decreases the brake pressure, so that you're gradually unlocking the wheels - roughly 3% underrotation down to none - which helps the front-end bite.
The rear brakes get the message a bit later than the front (not so much the case with the current electronic brake system in F1), so you leave the rear on the ground for a fraction longer, which gives a little parachute effect. It can also keep the rear diffuser more in touch with the surface.
It's all about tiny details that you won't necessarily see on the telemetry
Fernando Alonso bringing his car to the finish after taking heavy damage on the first lap in Baku is a good example of 'mechanical sympathy' in this more modern form. He would have been delicately feeding it in with the steering, brakes and throttle to feel what the limits were, because driving a damaged car requires sensitivity and an ability to manipulate.
If you know it's going to understeer as the rear anti-roll bar has gone soft, then you'll stay on the brakes that bit longer and guide the steering a bit earlier to at least be able to get the car turned. On corner exit, it's important to be smooth and increase the throttle application gradually, which reduces the amount of wheelspin, or the amount of time you're likely to activate traction control, as even that is a tiny disadvantage in lap time.
It's all about these tiny details that you won't necessarily see on the telemetry, but nevertheless make the car that little bit faster. Although the driver's effect on reliability is reduced, the influence a driver can have on performance by being mechanically attuned to their car is as crucial as ever.