For almost as long as I can remember I've loved motorsport. Probably my oldest memory is getting a telling-off from my dad for moaning about wanting to go home from my nan's to watch the 1979 Argentinian Grand Prix in colour. She only had a black-and-white telly and that simply wouldn't do! Despite this, and my fanatical devotion to making sure that I'd scoffed down my Sunday lunch to ensure I was on pole position on the sofa for whenever Grand Prix was on TV, my love of motorsport was hardly indulged.
I can't help but feel a pang of envy when I hear tales of how friends' and colleagues' families would cart them off across the country and Europe to see their heroes in action, while I was left in Bristol reading the pages of Autosport and hanging on to every word of James Hunt and Murray Walker. There was an aborted attempt to go to Birmingham to see the Superprix in 1986, but with the rain pouring down the trip was abandoned before we left the drive.
I'm not sure what the catalyst was for the 1987 trip to Castle Combe - it was a nice sunny day, that much I can recall. It was a good meeting too. The Dunlop Autosport Star of Tomorrow Formula Ford 1600 race had Justin Bell, Paul Stewart and Allen (as the programme read) McNish, while the FF2000 race - which seemed unfeasibly fast to me at the time - contained Paul Warwick, Paulo Carcasci (what could have been...) and JJ Lehto, although it would be Jonathan Bancroft who prevailed that day.
We kept results for most of the races, but for event seven - the Special GTs and MGCC modified and semi-modified Midgets race - my dad simply wrote 'Crap'. That was the beginning of a life-long apathy to multi-class racing (the irony that I would go on to make my debut in such a race is not lost on me).
Following that meeting we would go on to attend the remaining races at Combe that year and all of the ones the next year. Who knows where this might have led had my dad not died suddenly in early 1989? But my mum valiantly kept the visits going and even treated me to a trip to the British GP during full-blown Mansell-mania. The tractor beam that surrounded the South West could be broken after all! Although the three hours it took to get out of the car park meant it was well past midnight by the time we finally got home.
It would be a very long time before track three was added to the list. In early 2000 I was offered the chance to work on the Jaguar Racing website. There was a travel budget and testing was copious in those days. I'd barely been abroad before, but soon I was off to Barcelona, Valencia and Monza, keeping up with the exploits of the team. I became a de facto testing reporter for Autosport along the way, pinging over the times and other titbits of information I picked up. Jaguar also had a Formula 3 team at the time (run by Stewart Racing), which gave me the chance to go to Oulton Park and Brands Hatch.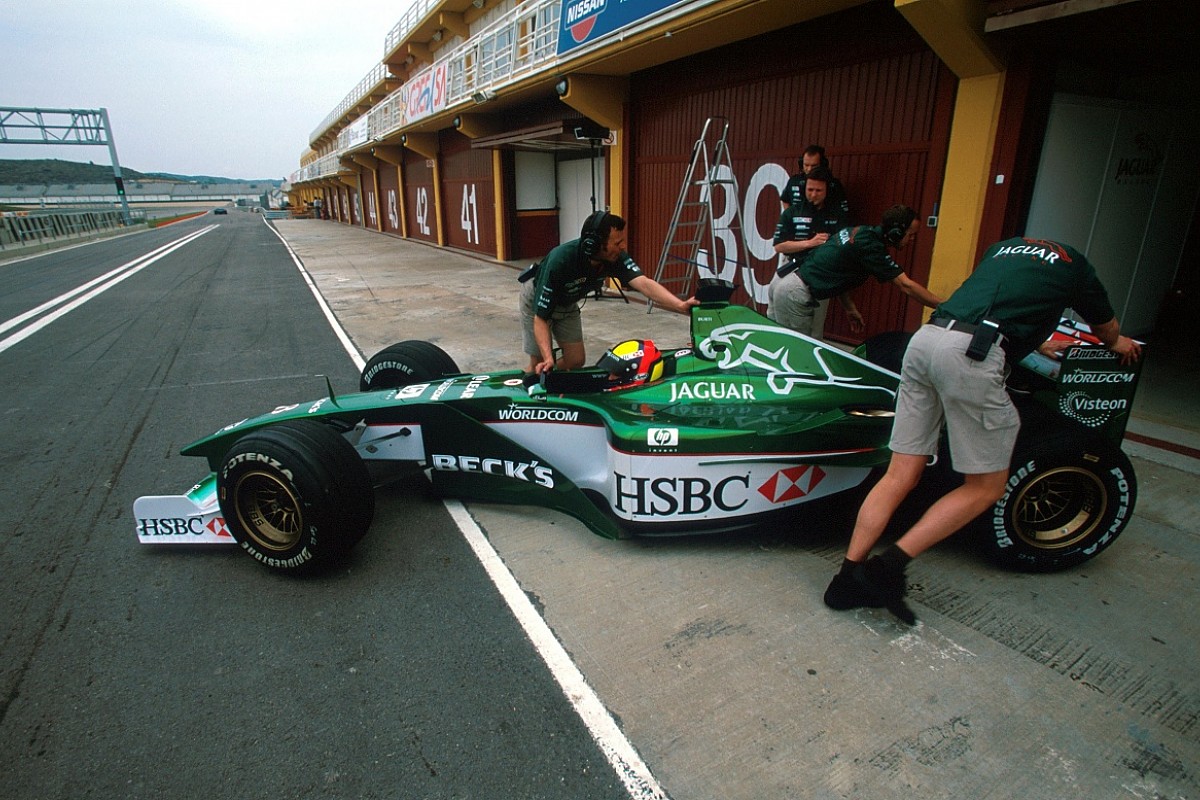 The Autosport link paid off and I got a job on the website. I was made the British Touring Car Championship correspondent, but I also covered pretty much every round of the World Series by Nissan and anything else that came up. In short order I moved on to covering the F3 Euro Series and then GP2, my career mirroring that of Lewis Hamilton as he moved from the TOCA supports to GP2 champ.
As he moved to F1, so I became Autosport editor. In conjunction with this I covered the lion's share of A1GP. It was much-derided by those on the outside, but for those who worked in it (assuming they got paid) it was a golden era. The atmosphere among the teams and drivers was as close as I was likely to get to what the F1 circus of the 1960s was like. It meant I was able to visit places like Taupo and Durban, and the parties were legendary...
Being editor meant I could legitimately tick off some real bucketlist events - the Indianapolis 500, Daytona 500 and the Bathurst 1000 to name but three. I also managed a trip to Bristol Motor Speedway, where I went loaded up with some mementoes from the 'proper' Bristol, including some Bristol blue glass, a Bristol pound, the Best of the Wurzels (some scrumpy-and-western for the Tennessee birthplace of country and western) and a Rovers shirt (up the Gas!), which I presented to the circuit management team. I didn't have to put my hand in my pocket much that weekend.
After almost a decade in the hot seat I needed a change of scenery, and that came in the shape of Formula E. This was manna for racking up new track locations! I joined about six months before the first race and the scepticism surrounding the series was enormous. But I was completely convinced by the concept and FE CEO Alejandro Agag's ability to deliver it.
Long-time Autosport contributor and sportscar guru Gary Watkins had been the pack leader in the race to 100, but the FE sojourn had fast-tracked me into the lead
It was a hugely exciting period, even if things were a little, er, sketchy at first. But I can categorically say I would never have been to places like Putrajaya (not necessarily a bad thing), Punta del Este (a terrible thing) or Monteblanco (it was at least another track) without it.
The rules regarding how the tracks are counted are hardly universal, but there is a tacit understanding between motorsport correspondents of what does and doesn't count.
The track has to be active. This means either a race or a test is taking place. It may be that you are testing at the track yourself. A track that is closed doesn't count - you can't pull up next to the gates at Mugello or somewhere and claim that you've been. And the track needs to be in contemporary use.
So having the opportunity to go to tracks such as those in downtown Miami and Red Square Moscow, which will probably never host a race again, was most fortunate.
Closer to home it meant that I got to attend both Battersea Park races. The venue was hardly ideal for racing, but the team put on a great event and it was a huge shame that a handful of NIMBYs deprived our capital from being among the other progressive cities that are embracing electric racing and the clean-air message it carries.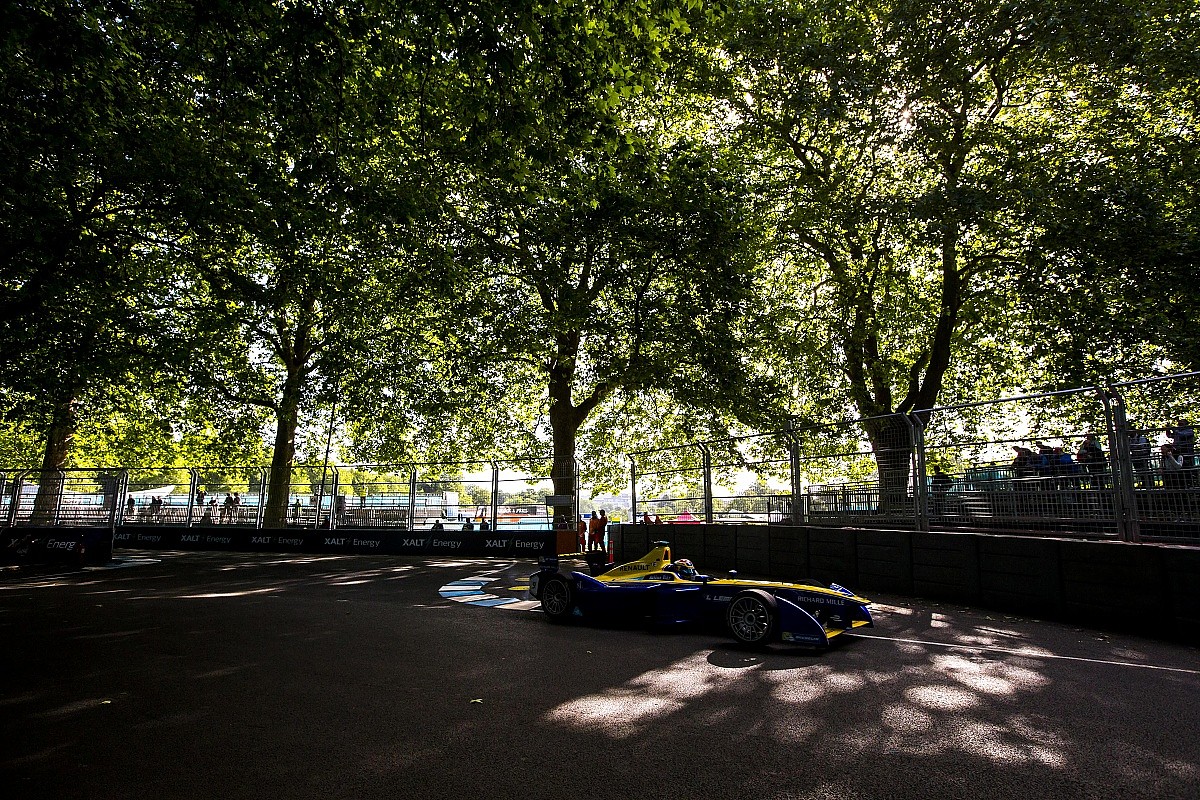 Just because there is a series with a progressive agenda doesn't mean that it can't live alongside 'old-school' dinosaur-burning stuff, and when the opportunity arose to return to Autosport it was too good to refuse.
In a quiet moment, I thought it would be interesting to see where I was on the track list. Ninety-five, it transpired. New Formula E races in Santiago, Rome and Zurich would take the tally to 98. I hadn't had a chance to see the new-look WTCR in action yet, so Vila Real was a neat way to get to 99.
Long-time Autosport contributor and sportscar guru Gary Watkins had been the pack leader in the race to 100, but the FE sojourn had fast-tracked me into the lead. Gary is an occasional club racer and over a beer convinced me that for 100 I should tick off the only track in England that I'd yet to visit, Cadwell Park, by making my race debut there.
The first questions you get asked when telling someone you have visited 100 tracks are 'what's your favourite?' or 'which is the most obscure?'. Starting with the second question, when I first joined Autosport I was literally up for anything (any pre-existing plans could be rearranged if it meant the opportunity to cover a race somewhere). And so I found myself heading to the Danish mainland. Back in 1999 Jason Watt had been hot property and on the verge of F1. Then, while messing about during a calendar shoot, he fell off a motorbike and was paralysed from the waist down.
It was now late 2002 and he was on the brink of winning the Danish Touring Car Championship in a specially adapted Peugeot 307, and I had been sent over to cover this. I was picked up from the airport by a member of the DTCC team who spoke no English, and we drove silently through the featureless Danish interior past pig farm after pig farm for what felt like hours until we arrived at Jyllands-Ring, a humble facility where the championship would be decided.
The reception I had was so welcoming and friendly, and the interview with Watt was easily the best thing I'd done to date, that I couldn't help but love it. A second and fourth place was enough to earn Watt the title and neatly wrapped up the weekend.
Far and away my favourite track is Macau, for numerous reasons. I've been fortunate enough to go there twice. The first time the front row consisted of Lewis Hamilton and Nico Rosberg, who went off together, handing the lead to Robert Kubica... This was also probably the last race in 'old Macau'. While there were a few casinos, it was a long way from the 'new Vegas' it has become. Drinking still took place in dingy bars down secluded alleyways rather than in glitzy hotel-tops with amazing views. The Canadian Club still existed.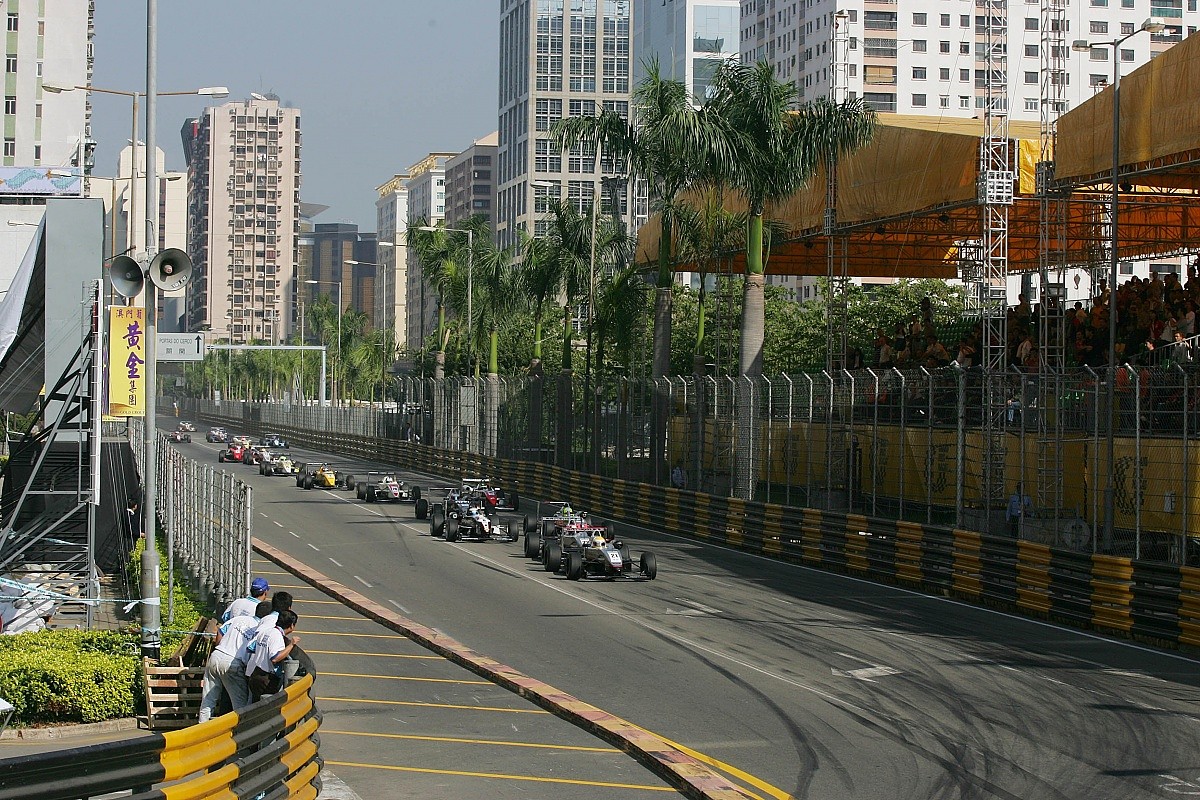 The off-track scene may have changed, but the challenge of the circuit remains. It is a uniquely brilliant stretch of unforgiving asphalt. While most drivers say Spa or Suzuka is their top F1 track, their number-one favourite is usually Macau, and I truly hope that the grand prix survives the impending end of Formula 3 as we know it.
I'm not entirely sure how many race tracks there are in the world, but I'd say it's unlikely that I will get to 200
I'm not entirely sure how many racetracks there are in the world, but I'd say it's unlikely that I will get to 200. Even so, there are still a couple of places that I want to get to. I'd like to visit Talladega while NASCAR is still able to field a grid of 40 cars; everything I've heard about Austin makes it sound like exactly the sort of place that I would have a ball at; and I've only been to Japan once, to see the World Endurance Championship at Fuji - the whole race ran under the safety car due to the rain - so Suzuka has to be near the top of the wish list.
Closer to home, the season when I covered BTCC was the one year that Knockhill wasn't on the calendar, so I must find an excuse to head north of the border one of these days, while should racing ever resume at Phoenix Park, I will be there in a flash! And maybe the Circuit of Wales will be built one day. Perhaps that could be number 200.
Marking track 100 with race debut
I was having a drink with Gary Watkins (98 tracks) at The Albion in Kingston-upon-Thames and, as is often the case, the track list and the subject of who would be first to 100 cropped up.
I'd identified a hitlist of potential tracks that would take me to the mark, but was struggling to justify a reason to drive all the way to Lincolnshire for a Cadwell Park clubbie, which was when the idea to race there was hatched.
Over the next week or so I'd reached out to the MSA, which sent me the Blue Book, arranged my ARDS at Thruxton, and opened conversations with a couple of friends who own racing cars. Ex-Motorsport News deputy editor Robert Ladbrook kindly offered up use of his Ford Puma, but ultimately I decided to take the opportunity to borrow a Toyota MR2 from Will Powell of motorsport marketing and media consultancy Motus.One.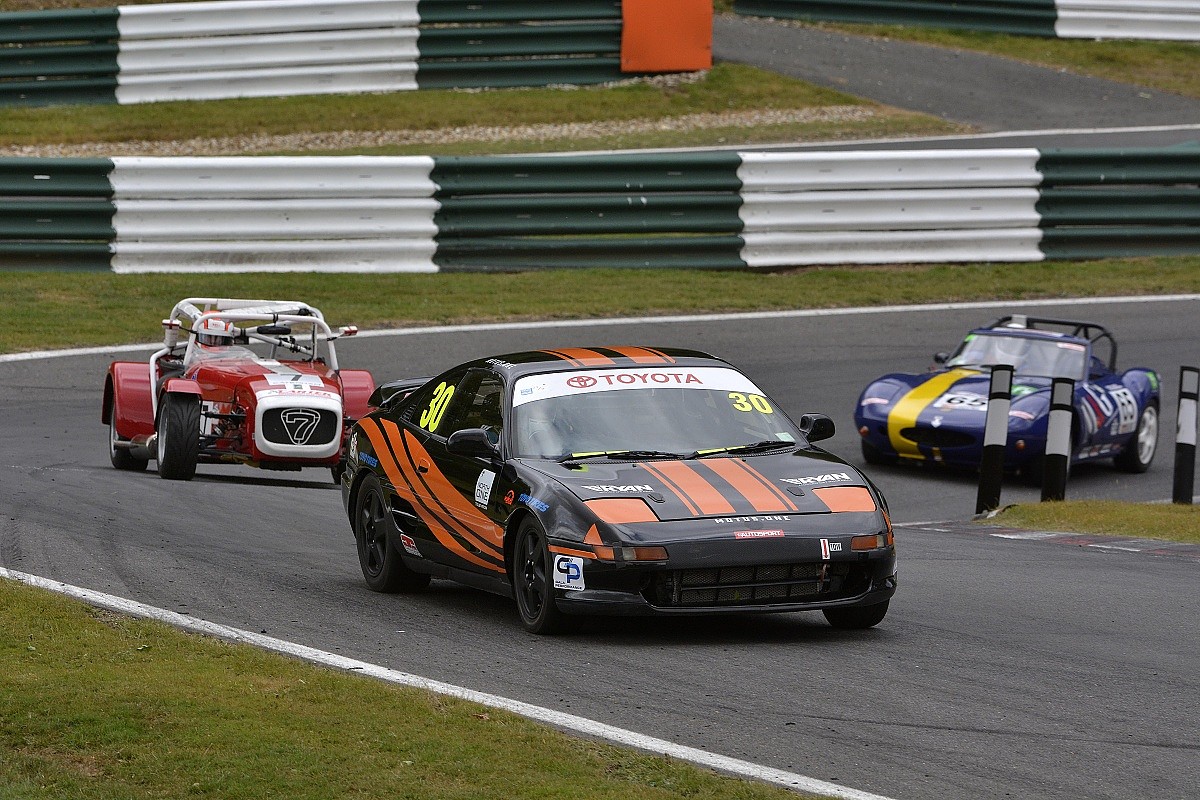 It's prepared by Hurley Race Engineering and I knew they'd run a good car, which would be one headache fewer for me to contend with.
Through pure serendipity, an invitation arrived from Darren Cox and Millennial Esports to partake in a trackday at Bedford Autodrome. This was both a brilliant and humbling experience. I'd tested racing cars before - including driving a late-1980s Tyrrell F1 car at Mallory Park - so felt pretty comfortable on the morning of the day.
After 10 laps in an Ariel Atom my confidence was shot. I can't remember how many times I spun it, but it was a lot. Suddenly the prospect of actually racing at Cadwell - probably the trickiest and least-forgiving track in the country - seemed daunting. Of course, I knew that I was going to be at the back - I'd long reconciled my aims to 'respectability' - but if I couldn't even get around the lap without binning it, well, what was the point?
Fortunately, the Clio Cup car we were up in next restored a bit of confidence in so much as I didn't spin it and, when I turned in a half-decent time in the Jaguar prototype, I could feel the desire starting to return. The final car of the day, the BMW M4, was the nearest in characteristics to the MR2 and just so happened to be the car that I was most competitive in. Perhaps I could drive after all...
Sagely, Powell and Sean Hurley advised/insisted that I test the MR2 before racing it, so a trackday at Snetterton was arranged. Earlier in the day I'd paid a visit to the good people at Fyshe, who kitted me out with a very smart Adidas race suit, gloves and boots, as well as an Arai helmet. I might not be able to pedal for toffee, but I at least looked the part!
After a quick sighting lap to get used to the clutch biting point, the pressure required to stop the car on the non-assisted brakes and the general feel of the thing, we embarked on a series of 20-minute runs. This is basically a race distance in the MR2 Cup.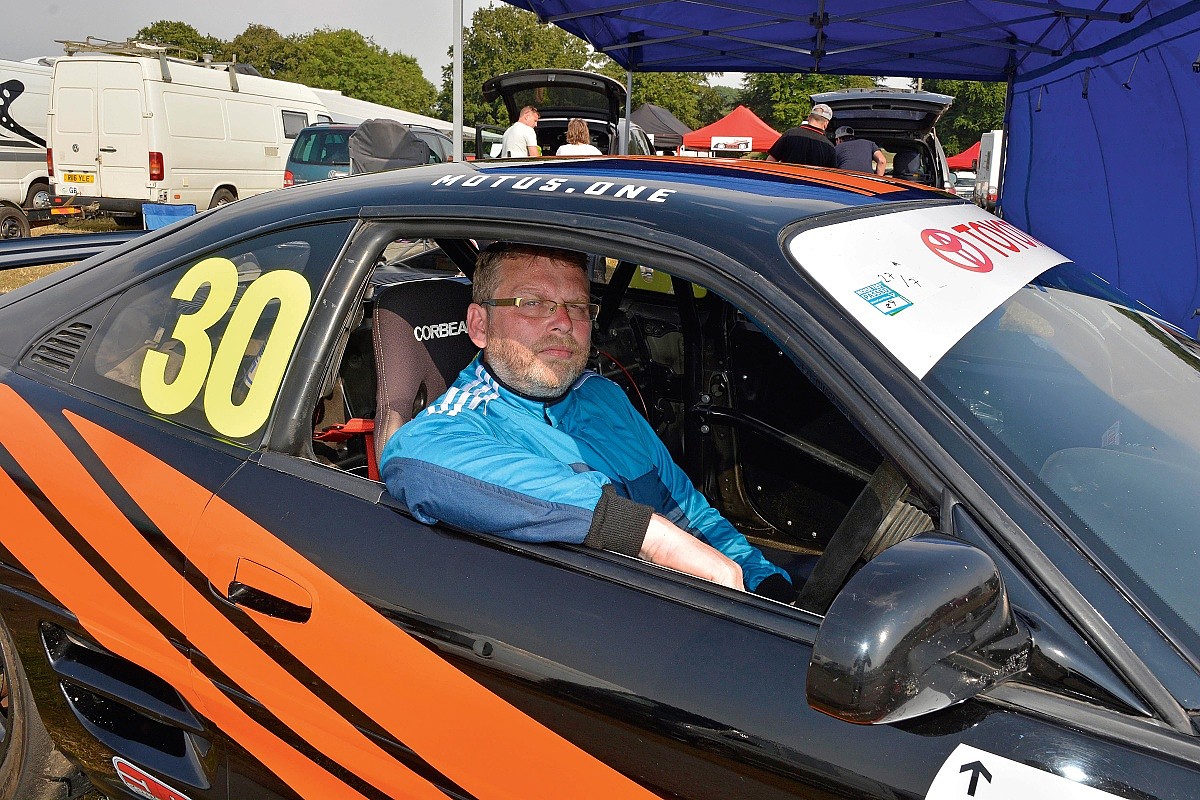 There was a wide range of cars at the trackday and strict rules regarding where and when passing could take place. An onboard camera gave Powell a chance to assess my lines, braking points and inability to heel-and-toe.
After a few pointers, I was gradually piecing a lap together when overconfidence got the better of me and I had a high-speed spin at Hamilton. Basically I turned in too hard, too early. I was lucky that I didn't hit anything. "You won't get away with that at Cadwell," Powell observed, and that thought remained in my head during the month between test and race.
I dug an old set of gaming racing pedals from out of the shed and spent a couple of evenings heeling-and-toeing as I watched TV. I finally caught up with the latest gen of gaming consoles and downloaded Project Cars 2 to learn Cadwell (it's even harder in real life).
The 750 Motor Club had very kindly sponsored my entry into the Roadsports race, and Ryan Insurance had covered the premium for the car in exchange for a couple of well-placed stickers. Fortunately, there was a test day ahead of the race, so the Hurley crew pitched up on Thursday evening and erected the awning, and had the car ready for Friday's running.
Such was the adrenalin coursing through me that I could barely hold my arms on the wheel as I sat in the assembly area waiting to form the grid
I'm usually a very organised person. You can't oversee three magazines and a host of websites by winging it. But faced with the lingering nerves and apprehension ahead of the race, my mind went to jelly. I had arrived at the track minus my race gloves, which I'd left 300 miles away at home. There's a very friendly atmosphere in the 750MC paddock and a spare pair was sourced before I took to the track. I gingerly worked my way up to speed, but was happy to end the day having improved to a 1m51.1s.
After the longest dry spell to hit the UK since the Triassic Period, the mother of all storms arrived that evening. Hailstones the size of walnuts and hurricane-strength winds gave the paddock a battering. Fortunately our awning had withstood the elements and the team had already softened the car up in anticipation of a wet qualifying and/or race. Great!
The green track meant everyone was struggling to match their times from testing, so I was (very) pleasantly surprised to learn that my 1m53s was good enough for me to be 25th of the 29 starters.
Such was the adrenalin coursing through me that I could barely hold my arms on the wheel as I sat in the assembly area waiting to form the grid. I'd been warned that the gap between the five-minute board and 30-second one would be negligible and so it proved - we were off for the formation lap in a blink.
I'd barely lined up in my grid slot and was still looking for the lights when the car in front of me set off! Luckily, I'd been at more or less ideal revs, so I dropped the clutch and set off, passing two cars off the line.
A bit of overcaution through the second corner cost me, but then I settled into a decent rhythm and started catching the cars in front. Another MR2 and a Caterham were having a nice little dice and I was homing in! A sound bit of coaching from Powell meant I had a good line into the Gooseneck, and my heel-and-toe practice meant I was pretty handy on the brakes into Mansfield.
And what's more I was enjoying it. The fears that the Atom spins and that off at Hamilton had put into the back of my mind were gone and I was racing. And then the leaders came through...
The MR2 is a good Class C car in Roadsports, but in my hands it's 15-20s per lap slower than the quickest Class A cars around Cadwell, so it didn't take long for them to lap me, and when they did it really hurt. Not wanting to spoil their race, I was too eager to jump out of their way and I honestly think the yellow novice cross gave a couple of them the incentive to pull off moves they otherwise wouldn't have. The divebomb at the hairpin I received gave me the option of basically running off track or hitting them. The six seconds I lost ended the nice little battle I'd been having.
The race was 45 minutes with a mandatory one-minute stop. The team planned to call me in when the pits were clear and this played out as intended. I had a quiet second half of the race. My lack of race and physical fitness meant I was tiring, and I can't recall when I had to concentrate for that long uninterrupted (the curse of the smartphone).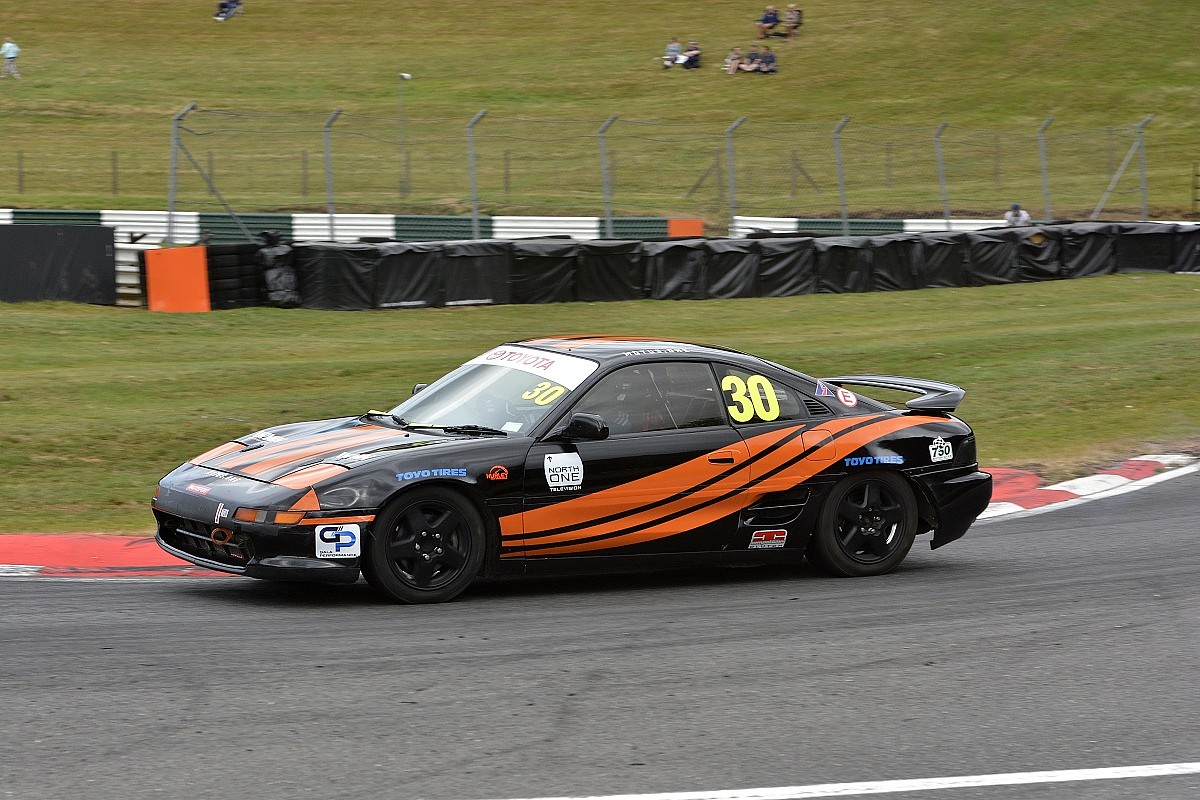 All of which meant that the rain that started splattering on the screen was a most unwelcome distraction. The team told me beforehand that just because there was rain on the window didn't mean there wasn't grip on the track, and they were right! But as I went under the trees through the Hall Bends, they must have dumped all their retained water onto the track and I had a massive moment that I only just held on to.
A quick look down at the timer in the car and it was on 44m30s, meaning this was probably the penultimate lap. A glance in the mirrors showed there was no one close and I decided to back off and stroke it home. Back on the pitwall nerves were rising. There were waved yellows and I hadn't come by at my usual pace. Surely I hadn't binned it on the last lap... Nah, I was just knackered, on the verge of being sick and delighted to have pulled it off, and in P20 too.
I celebrated in style that night and the next morning I was a bag of aches and pains. But what an experience! I can't believe I left it so long and I sincerely hope this is not just a one-off, although the twin perils of being both time and cash-poor mean that I think it'll be a while before I lose that novice cross.
Finally, I owe huge thanks to all the people who helped make this possible. In no particular order: MSA, 750MC, Thruxton, Motus.One, Hurley Race Engineering, Fyshe, Ryan Insurance, Motorsport Network, and to Steve Jones for the pics.