Plato laughs about life with Manor
The revelation that John Booth's Manor organisation had been granted a Formula 1 entry for 2010 knocked everyone for six - and it was a major talking point in the paddock at Croft.
Booth and his down-to-earth brand of Yorkshire realism are still very fondly regarded among the TOCA set, even though he sold the Formula Renault arm of Manor Motorsport to engineer Tony Shaw (and Tony's wife Sarah) in October 2006. The Shaws moved the operation down the road to Nottinghamshire and renamed it Manor Competition, but still retain the Yorkshire-rose emblem, and a keen interest from Booth.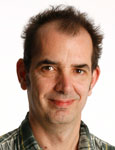 Jason Plato driving for Manor Motorsport at Snetterton in the 1990 Formula Renault championship © LAT
Many were delighted with the latest news, none more so than one of the British Touring Car Championship's most popular drivers: Jason Plato moved to Manor halfway through 1990, which was his, and the team's, first season in Formula Renault. The success that followed provided the foundations to Plato's career, and established Manor's name as a powerhouse in the category.
"I just the love the way that John and the Manor family do things," said Plato at Croft. "They have such a super attitude and a really good work ethic. They're low on bullshit and know how to enjoy themselves, but they do the basics very well and, by Christ, they are competitive people. They were the blueprint for how I go about motor racing.
"At the Nurburgring in 1991 I was quickest in testing, but I was damaging the underside of the car in what used to be that fast, uphill chicane. John warned me about it and, even though I put it on pole, he had me underneath the car for hours with the pop-rivet gun."
There was a hair-raising trip to Jerez for a Spanish Formula Renault round, where Manor was looking after local driver Antonio Albacete. "I was down on a jolly really," Plato continues. "It was an F3000 support race and we'd taken down some development wings for Antonio to try. I ended up drinking one night with James Hunt - what an eye opener! I got pissed too quickly and went out of control, and the team had their hands full looking after me.
"At the end of the race, we all jumped into Antonio's jeep to drive back to Madrid airport. Antonio was driving, but fell asleep near Seville and we hit a farm truck. I'd been sleeping off the drink, sort of cuddling up against John, and John was asleep. As I woke up the brakes were coming on, and I pulled myself up, saw we were about to have an accident and braced myself. John put his head up at the wrong moment, smashed the back of Antonio's girlfriend's seat, hit the windscreen and broke some ribs.
"So we were in hospital in Seville and John was covered in iodine and given some painkillers - up-the-arse things! Then we got into a first-class train carriage to get to Madrid, with John still covered in blood - and still carrying the rear wings! Everyone thought we were football hooligans.
"John put these painkillers on the shelf next to the window and then went to the toilet. By the time he got back they'd melted in the sun and turned to syrup. He came back, saw them and went, 'how do you get these up your bum then?'"
Then there was a stop-off in Milan... "John and Pete [Sliwinski, engineer] lifted up the back end of this Fiat 500 when it stopped at the traffic lights. The woman in the car tried all the gears and got up to fourth before they suddenly dropped the back end..."
But the high jinks were always a sideshow to the main target: winning races. "John does it so well, with an honest style that's sadly lacking in our business," says Plato. "He's one of the few people in this game who I would actually trust with my life. He's hard, but an honourable, good man. He'll introduce a flavour to F1 that's not been there for some time. I wonder if there's a marketing role for my company, Brand Pilot..."
Slight return has no blue tones
Aaron Slight in the Porsche Carrera Cup at Croft © LAT
It was good to see Aaron Slight and manager Tubbs Wanigasekera back in the TOCA paddock, even if it was halfway to Scotland from the BTCC boys and in the Porsche Carrera Cup outposts near the Sunny corners.
This was the ex-World Superbike star's return to Croft for the first time since he raced a Barwell Motorsport Vauxhall Astra in the BTCC back in 2002.
Slight was already over in the right-way-round half of the planet, to celebrate Honda's 50th anniversary at the Isle of Man TT bike races. By a stroke of luck, he found out that the Carrera Cup VIP car was vacant for Croft in a chance conversation with series coordinator Marion Barnaby.
The New Zealander raced a Carrera Cup machine at Taupo in his home country earlier this year, but "that was a shared drive so I didn't get much experience of the car."
So Slight was up against it at Croft. He didn't set the world alight in qualifying or the first race, but the wet track for race two gave him a chance to show his skills. He was up to fifth early on and fended off series leader Tim Bridgman for several laps before dropping to seventh.
"It's been a lot of fun," he said. "These cars are a big challenge, but every session I've been getting faster and faster. You've got to treat them with respect, especially in the high-speed stuff. You can take some corners flat in a BTCC car, but if you do it in one of these it'll bite you."
Thommo's mum knows best
Two-time BTCC champion James Thompson continued his busy season at his local circuit and was able to bring his mum to the races for the first time since the same event in 2006.
Barbara Thompson and her husband, the late David Thompson of rallying fame, were always staunch supporters of their son's career, to the effect that Mrs Thommo was unwittingly the catalyst behind James's switch to tin-tops.
"He'd been racing in Vauxhall Junior and we didn't really have the money to commit to him going further in single-seaters, because you know how businesses can fluctuate," she said. "Then I saw this advert in AUTOSPORT for a Honda scholarship and told him he should apply for it."
Young James, then only 18 years old, did what his mum told him and earned a place in Honda's six-car line-up of Civic V-Tecs in the National Saloon series. He dominated, and a touring car career was born.
In fact, you can make that four touring car careers, at least as far as 2009 is concerned, for now he has commitments in Britain with his Team Dynamics Civic, Denmark with a Honda Accord, the Aussie V8 enduros with Triple 8 and... the WTCC in a Lada. Which one's the priority?
"Everybody knew I was doing the Australian races and I'm committed to Triple 8 for those races and tests," said Thommo. "They were the first to give me a job when I had nothing at the start of the year. As it transpires I'm now super-busy!"
Big weekend for Yorkshire Moores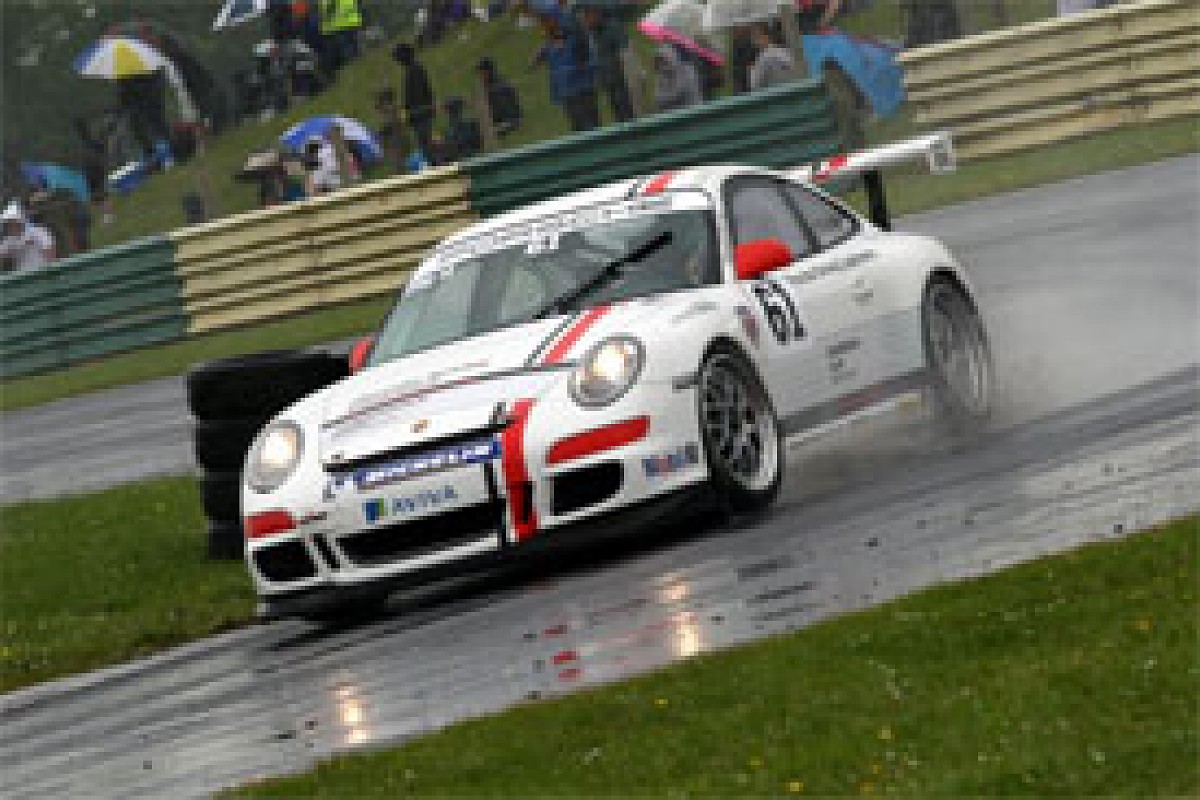 Sarah Moore © LAT
Last weekend was a big one for the Yorkshire-based Moore family. At 17 years of age, Nigel Moore was making his Le Mans debut in an LMP1 Ginetta, while younger sister Sarah, just 15, was defending her Ginetta Junior Championship lead on home ground at Croft from a field that includes 14-year-old brother David.
That meant the Moore family was committed to Croft, as father Simon runs the Tockwith Motorsport squad that includes up to eight of the little 1400cc Juniors, which always provide a highlight of the racing at TOCA weekends.
"We all went to Le Mans on Tuesday and Wednesday of this week and saw night-time testing before we came back here," said Moore Sr. "We'd love to be out there still, but Juniors are our bread and butter."
That's not the only side to the business. For 39 years the Moore family has run the Tockwith airfield, which includes a skid pan, karts, a rally track and a proving ground. A properly-surfaced test track is in the pipeline, and there's also a karting team.
There is great excitement, including the national media, over young Sarah. Her speed and ice-cool racecraft suggest she has the potential to follow in the footsteps of big brother Nigel, who won the Junior title in 2007 before dominating the Ginetta G50 Cup last year. But, according to dad, they are chalk and cheese.
"Nigel has such big balls that he has the hair standing up on the back of my neck. Sarah is consistent, doesn't throw it about and doesn't shred tyres. We drum it into her that finishing's important. David is in his first season and needs reining in a bit, but his car has had a few problems as well."
And if you thought three racing siblings was noteworthy, consider that there are two more set to follow... "Eddie's nine, and he's going to be another Nigel, you can tell," smiles Moore Sr. "He's on the skidpan after school every day. Gemma, who's five, has just had a bad roll in a kart and wrote off her crash helmet, but she wasn't fazed!"
As it turned out, Nigel failed to finish Le Mans and Sarah was caught up in a skirmish at Croft, but don't be surprised to hear a lot more about the Moores.