Sam Wilson has his sights set on a move into GT racing after a dominant display in 2019 earned him the Caterham Graduates Racing Club's Sigmax Championship.
The 21-year-old, who joined the category in 2017 for his first season of car racing, romped to the title after recording 10 wins from 16 races, 11 poles, and in the process claimed five championship lap records.
For two seasons Wilson has shown flashes of pace despite a number of unfortunate mechanical gremlins, but believed the title was in reach this year.
"It was certainly a baptism of fire but I adapted quite well in my first year," said Wilson.
"We were up against very established drivers with five, 10 years of experience and we've spent the last two years learning and trying to understand the car set-up, what I like and what it likes.
"We came out swinging this year, we got five wins in a row at the beginning of the season which was the way we wanted to start."
For Wilson there were a number of highlights during his successful campaign, not least at the opening round at Silverstone where he came from last place to win.
"At the first round at Silverstone we got a double pole and won the first race," recalled Wilson.
"Coming off the line in the second race though we hit a false neutral and dropped to last but we managed to come through and win which was a bit surreal. That was one of the highlights of the season.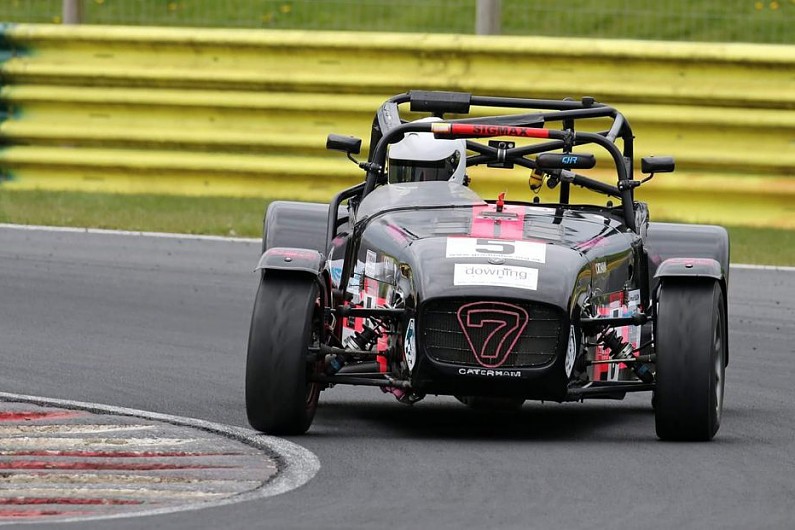 "If you're leading a race in Caterhams on the last lap, you're not supposed to win because of the slipstream.
"You have 10 cars within a few seconds of each other at the finish but this year we have won most of our races by between eight-12 seconds."
With support from sponsors Rutherford Briant Recruitment, Opie Oils, Road and Race Transmissions, Graham Hathaway Racing and Revolution Racing, Wilson was able to clinch the title at Cadwell Park with a race to spare.
But the race was not without its dramas.
"It was definitely the most nervous I have ever been on the grid, I knew I just needed to finish higher than 22nd and the lowest I had finished all season was fourth," said Wilson.
"I had pole for the first race and any 50/50s I was backing out of and dropped back to third.
On the last lap at the last corner the car in front spun and I went into the barriers so I was trying to find reverse and managed to finish seventh.
"That was the kind of thing you wouldn't have been able to write."
Wilson now intends to move away from Caterhams and into GT racing, with possible options including GT Cup and Britcar for 2020.
"I'm quite keen to move on, I would like to make progression and want to do something in GT4's, we're looking at the GT Cup, British GT, Britcar or other GT formulas," added Wilson.
"I went down to the GT Cup final race at Snetterton last weekend and it's definitely something I want to do.
"I think endurance racing will suit me and doing that for me is the absolute dream."