A new law has made it easier for motorsport events to gain permission to use closed public roads in Wales, following a similar move in England last year.
The legislation became law at midnight on February 2, and means that it will no longer be necessary to pass an act of parliament to use closed roads for events.
The Motor Sports Association - responsible for the governance of motorsport in the UK - will be responsible for vetting the applications and deciding whether to grant a permit to the event, while the final say will fall on the local authority responsible for the roads in question.
Wales-backed Rally GB, Britain's round of the World Rally Championship, has already expressed interest in using closed-road elements for its event in 2018, as have some local Welsh events - which will target '19 due to the lead time needed for planning.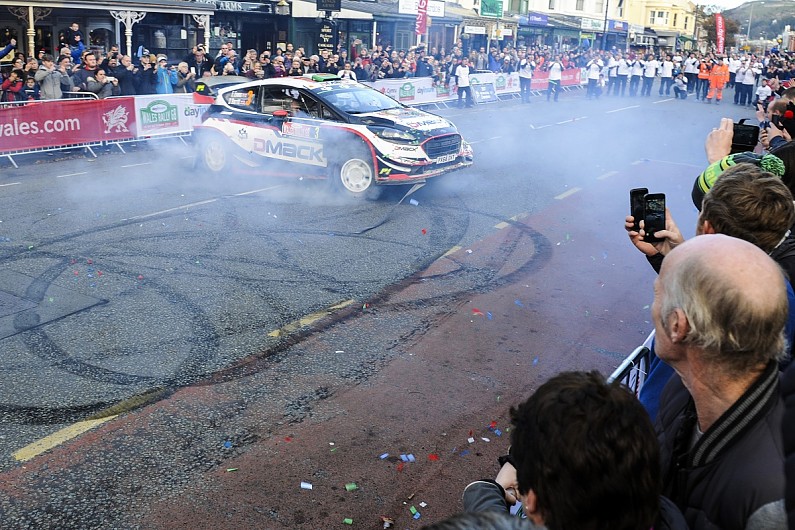 The move is likely to mainly affect rallying, where groups of stages in forests could be linked together using closed roads.
Events such as circuit races and full closed-road stage rallies are likely to be less frequent, but achievable.
"It's no understatement to say that this development will literally change the landscape of Welsh motorsport, providing opportunities to take the sport to new areas of the country on closed public roads," said MSA chief executive Rob Jones.
"Wales is already recognised globally for its motorsport heritage and this development will add significantly to the country's pre-eminence in the sport."
Members of the Welsh Government have acknowledged the economic benefit of closed-road events and the renewed interest it could provide in getting people involved in the motorsport industry.
"Wales is home to a dynamic automotive sector with an annual turnover of some £3billion and this is an excellent opportunity to inspire people to become a part of automotive and engineering industries in the future," said Ken Skates, Cabinet Secretary for Economy and Transport in the Welsh Government.
"I also recognise how such events can boost local, often rural, economies through increased tourism and hospitality, and offer community opportunities such as volunteering."
In England, the first all-closed road stage rally to run since its law change in April 2017 is set to go ahead one year after legislation was passed. Rally Tendring and Clacton takes place on April 22.

The Coventry Motofest has also been successful in gaining a permit to run a competitive element of its event, which will include time trials on closed roads on June 2/3.