This year's Coventry Motofest will include a competitive element, marking the first time motorsport has taken place on the roads of a UK city centre in more than 25 years.
The annual Coventry Motofest first took place in 2014, with several competition cars and high-performance road cars taking part in demonstrations on a course laid out on the city's ring roads.
Event organisers have worked with British motorsport's governing body, the Motor Sports Association, and chiefs at Coventry City Council to make use of closed-road legislation to allow the June 2-3 festival to be turned into a competitive event.
A selection of national racing championships operated by the British Automobile Racing Club, which has been part of the organising committee, will take part in time trials around the course.
After years of campaigning, the MSA was able to get a change in the law last April and is permitted to suspend the Road Traffic Act and authorise events on public roads in England.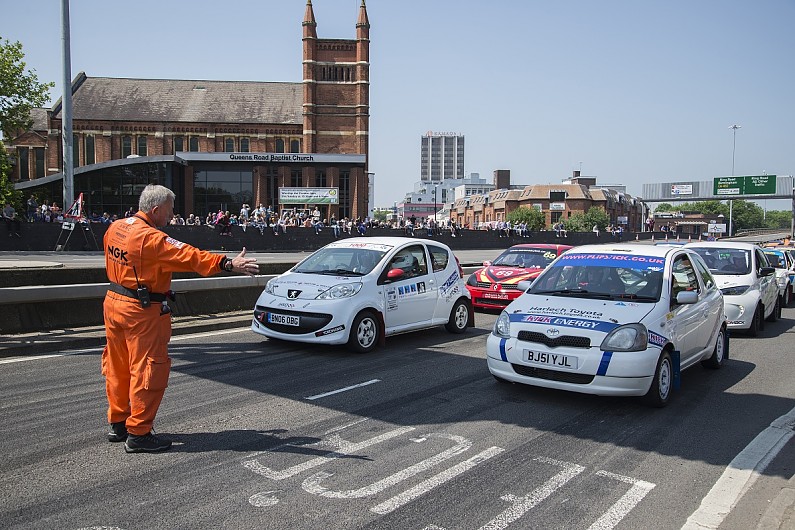 It has issued an event organising permit to the bosses of the Coventry Motofest.
James Noble, Motofest Coventry festival director, said: "Motofest Coventry is very excited and proud to be at the forefront of bringing competitive motorsport back to UK city centre roads.
"We have made no secret of our desire to host competitive motorsport on the Coventry Ring Road and we are now in a position to make this a reality."
The decision gives the Motofest the green light to host sprints, time trials and specialist road rally stages in the future.
"After Coventry's recent winning of city of culture status, being the first to host competitive motorsport since the legislation changes is another superb achievement for the city," added Noble.
"We look forward to putting on a great show filled with the thrills and excitement you would expect of the UK's largest free urban motorsport festival."
The first event organising permit for closed-road competition in England was issued by the MSA late last year to the Chelmsford Motor Club, which will host Rally Tendring in Clacton-on-Sea on April 22.