Brought to you by
Subscribe today
Former single-seater ace and British GT winner Neil Cunningham has lost a brave fight against motor neurone disease at the age of just 53.
New Zealander Cunningham arrived in Britain after starting his racing in Australia and soon made his name as a rising star of Formula Ford 1600.
Although regularly competing on limited funds, Cunningham showed himself to be a fine racer and his cheerful disposition and hard working attitude won him many friends.
When it became apparent that a career in single-seaters was out of reach, he switched disciplines and enjoyed great success in the ultra-competitive Eurocar movement of the mid-1990s. He was V6 champion in 1996 before stepping up to GT racing.
He then raced extensively in GTs across Europe and capped his career by finishing third in the British GT Championship in 2005 in a Porsche 911 GT2 with Embassy Racing.
He continued in British GT but also raced in Europe and then moved into sports-prototypes and raced in the LMP2 class at the Le Mans 24 Hours.
Cunningham proved his versatility and passion for motorsport by racing historic cars with success and even took a driving role in James Bond film Quantum of Solace.
He moved his family to the Gower Peninsula in South Wales where he indulged his love of surfing but, cruelly, at the age of 47 he was diagnosed with Motor Neurone Disease.
Over the following years, he worked hard to raise funds for research into the debilitating condition in the hope that a cure would be found in time for him. Sadly, that did not prove to be the case.
Neil Cunningham was a fine racer, a truly likeable character and immensely popular across the sport.
His many racing friends have been fulsome in their praise of Neil as a gentleman, racer, rival, team-mate and friend.
Cunningham established the Racing4MND charity to raise funds to battle the disease.
For more information on, and to donate to the charity, visit www.racing4mnd.org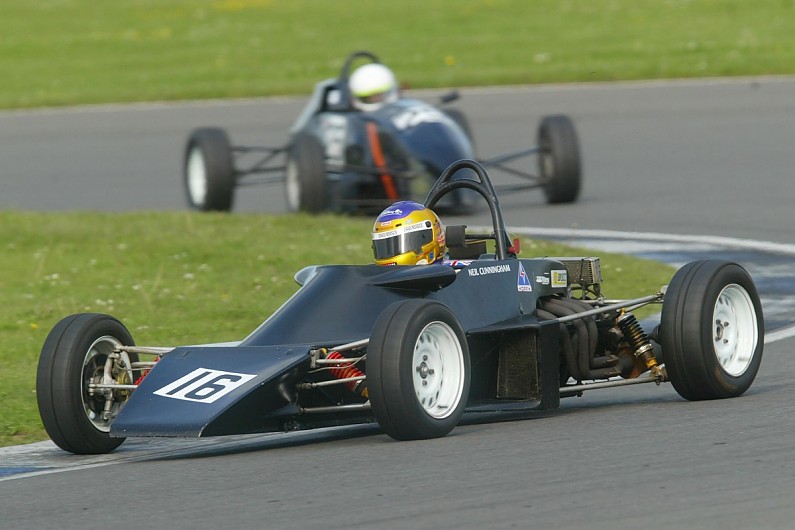 National coverage brought to you by Motorsport News
For more from the Voice of British Motorsport subscribe to Motorsport News today