Fifty-seven cars. As an average number of entries for a championship across a season, that's a very impressive figure. And out of all 177 English categories, the 57-car average for the British Racing & Sports Car Club's Mazda MX-5 Championship (for the Mk1 model of the popular Japanese sportscar) was the highest last year.
But the BRSCC also featured at the bottom of those tables as the five-car average for its Fiesta Junior championship was the lowest. In all, six of its classes featured grid numbers in single digits at times during 2019, and that contrast between great successes and disappointing struggles has typified the club in recent seasons.
There was the arrival of the TCR UK category two years ago to much fanfare, but that inaugural season proved to be somewhat of a flop. The club has also lost a couple of long-running championships to rival organisers as coordinators sought to find new homes. And it has even suffered public criticism about a lack of support from the boss of one of its series that collapsed over the winter.
It therefore certainly has not been plain sailing for one of the UK's largest race meeting organisers. And it's incredibly refreshing for the BRSCC's chairman Peter Daly to candidly admit as much.
"As a club, people may think we've had a disaster - we've not had the best of rides over the last 12 to 18 months, but the important outcome for us is we've reacted to it," he says.
Now the new decade marks a new start for the club - a wealth of changes in personnel, attitudes and practices have been implemented. In terms of people, there is a new management structure in place as former Compact Cup coordinator Paul McErlean has been appointed race operations and general manager.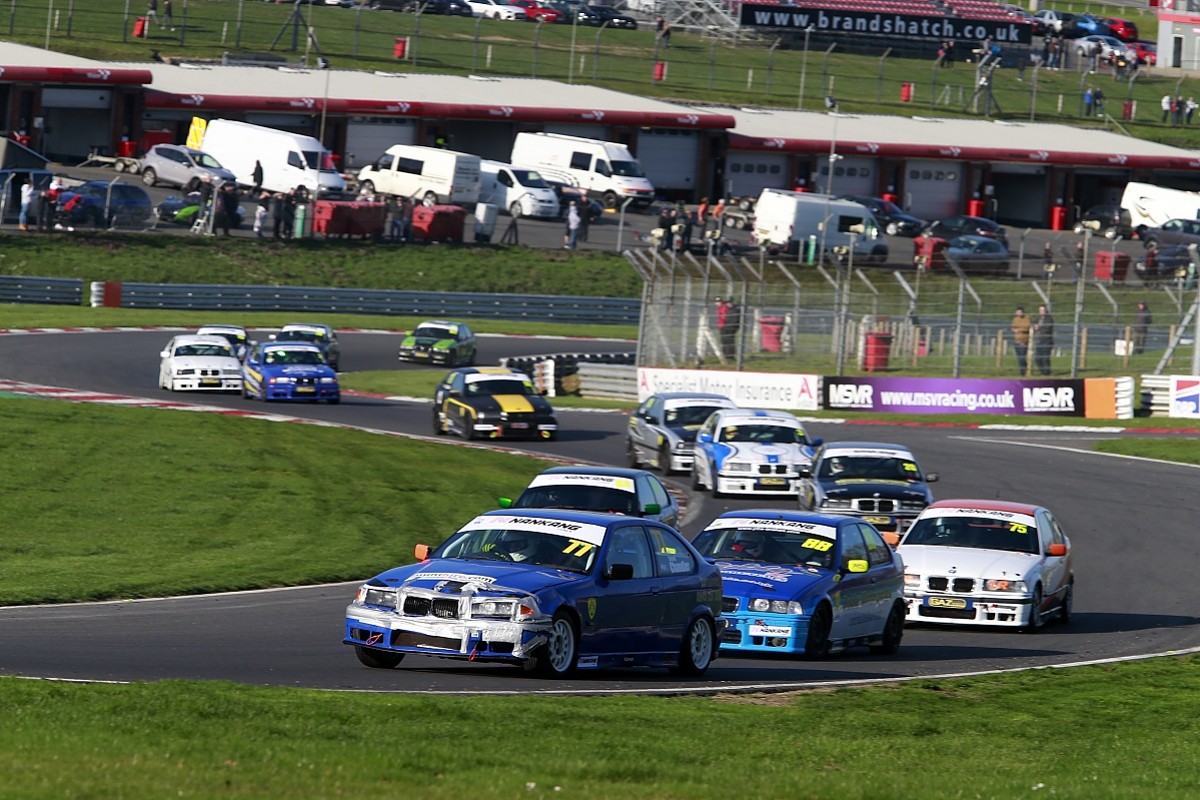 He has been joined by the club's popular and successful MX-5 coordinator Mandy Andrew and Compact Cup and Clubsport Trophy (more on that later) chief Greg Graham as part of a team that is concentrating on making sure all of the club's categories are performing as well as they can be.
"One of the things I really wanted to focus on was the domestic market and the clubman product," says McErlean. "And that's where the new team came from.
"Mandy has been very successful in developing and managing the Mazda product within the club scene and has done a very good job. She's going to play a fairly significant role in working much more closely with the coordinators.
"There are some series that need some work and support and that's what the new team is here to do" Paul McErlean
"Greg Graham has motorsport in his blood and worked with tyre companies and developed their racing scene. They were coordinators for four or five of the largest clubman championships in the country last year.
"So there will be myself heading that team, Mandy is going to be hands on with the coordinators and Greg working with the development stuff [new concepts]. It's a team that understands the products and understands club motorsport - it's a strong and energetic team."
Daly, whose own enthusiasm for club motorsport is infectious, believes he has the right team in place to change attitudes and drive the club forward.
"The BRSCC has got more people involved in management now that have experienced racing than previously," he says.
"If you look at Paul McErlean, Greg Graham and myself, we all have race licences and all are very passionate about it.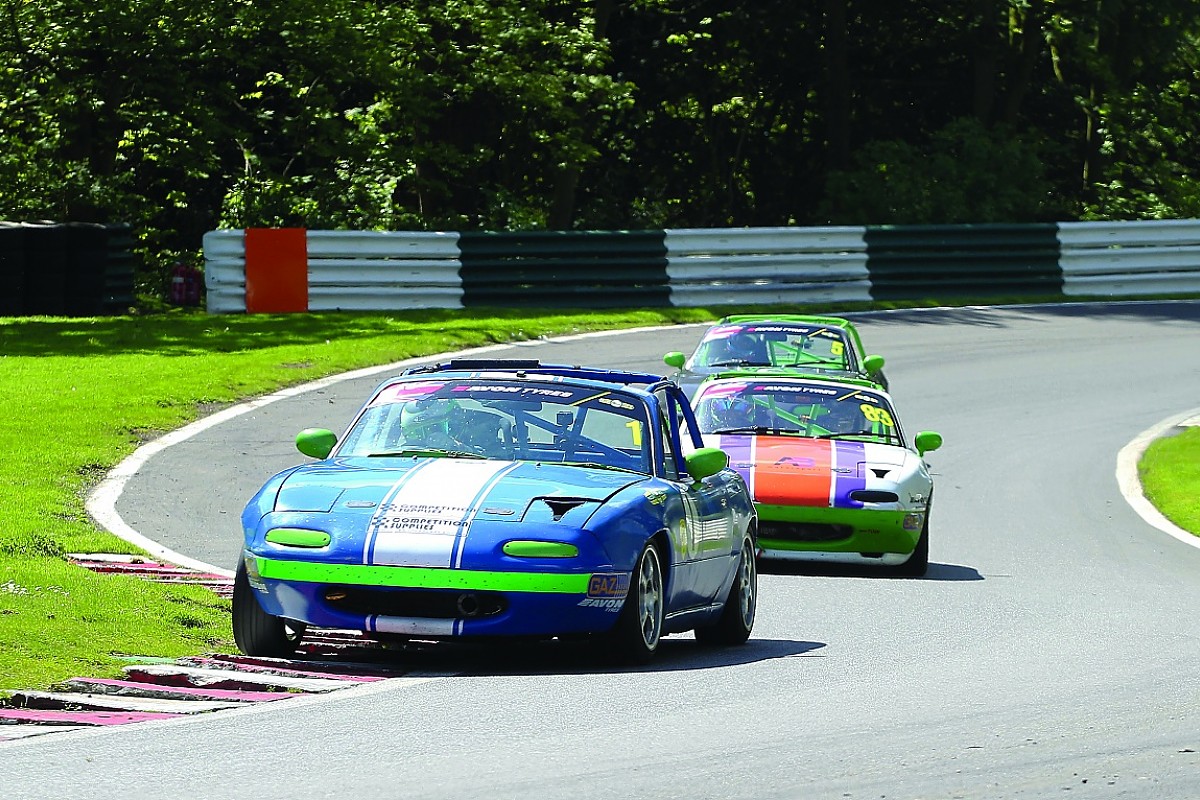 "We are in a very competitive environment and in an environment where there are not as many international meetings as there used to be in the UK. There's not as many events to run and organise, and we as a club find it difficult to compete against some organisations. The BRSCC's plan is to try and grow our own championships and have new opportunities to attract people into motorsport - our grids need to be filled."
That plan for growth includes a thorough assessment of the 23 series that currently make up the BRSCC's portfolio, and Daly says the club has "only just scratched the surface" of this. McErlean explains that the various series are divided into three strands, each requiring different action.
"There are some series that need some work and support and that's what the new team is here to do," he says.
"There are the products that are working well and we need to keep that momentum and conveyor belt going. There's stuff in the middle that on an event-by-event basis can be either side of a good grid. And then there's the stuff that's struggling and in some cases struggling for some time.
"Sometimes you've got to be brave with that and look at it and ask, 'Is it recoverable?' I've been looking at this quite closely. It's not doing anybody any good as how can a series with a handful of cars be an attractive proposition? We've had to make that decision with a few of them."
It is plain to see that the BRSCC's offering has been streamlined for this year. Alongside the series that have departed for pastures new, such as the Alfa Romeo Championship and Ferrari Challenge UK, the club's struggling Porsche (below) category has merged with the CALM All Porsche Trophy, and OSS will not continue.
But growing grids is not the only challenge the club is facing - it also needs to change perceptions. This includes a view of its entry fees being too expensive and also of it being unwilling to change, factors that contributed to the Alfa Romeo series moving to the 750 Motor Club for this year.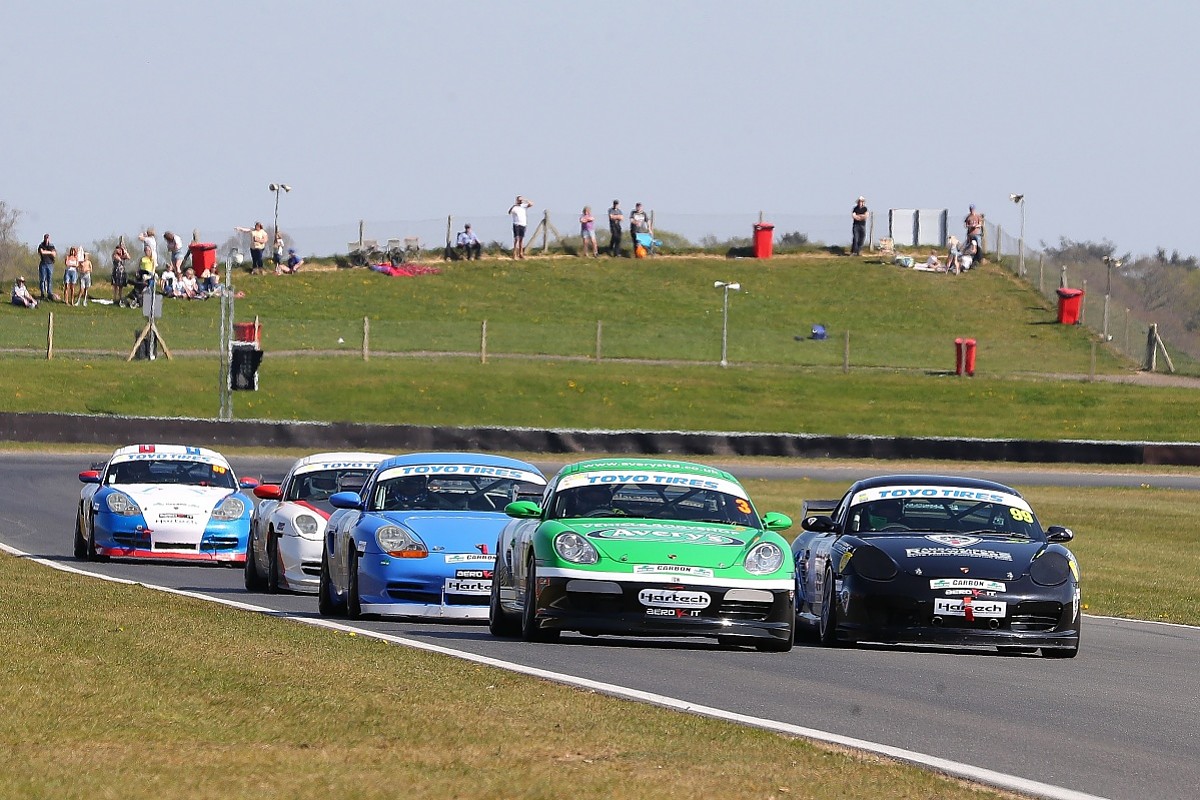 "One of the biggest things we've been faced with over the last three years has been the challenge of responding and acting on the perception of some competitors," admits Daly.
"There used to be a phrase that, 'We don't do it like that', and we've got rid of that now. We lost some competitors because they were not being looked after.
"We feel we had an image of our entry fees being too high, but they weren't. People have a perception that Co-op will be cheaper than Marks & Spencer and Tesco, but you go along and find it might actually be more expensive what you're buying. The value of what we give to our customers was better than others."
"We were attracted to it because of the size of the grids and the cars looked great and they're pretty simple" John Langridge
And entry fees is one of the areas where the BRSCC has taken action for this season. It's no surprise that the club plans to run fewer meetings this year when it has fewer championships, but the 30% reduction goes far beyond just losing a couple of series here and there. The timetables at each meeting have been maximised to give better value, and tweaks have been made to race distances.
"A lot of programmes have a fixed model of a 15-minute qualifying and two 20-minute races," says McErlean.
"We've looked at some of that and reduced programme time to reduce the costs. "When you're comparing a championship doing seven meetings against eight meetings, the numbers are substantially different. When you've got four sessions not three, and 20-minute not 15-minute races - a simple adjustment can make an enormous difference. You can cut the costs by 20% to 30%."
Reigning MX-5 champion John Langridge (below) - who has previously won in the club's Fiesta series and is stepping up to the MX-5 SuperCup for Mk3 models this season - has noticed the difference.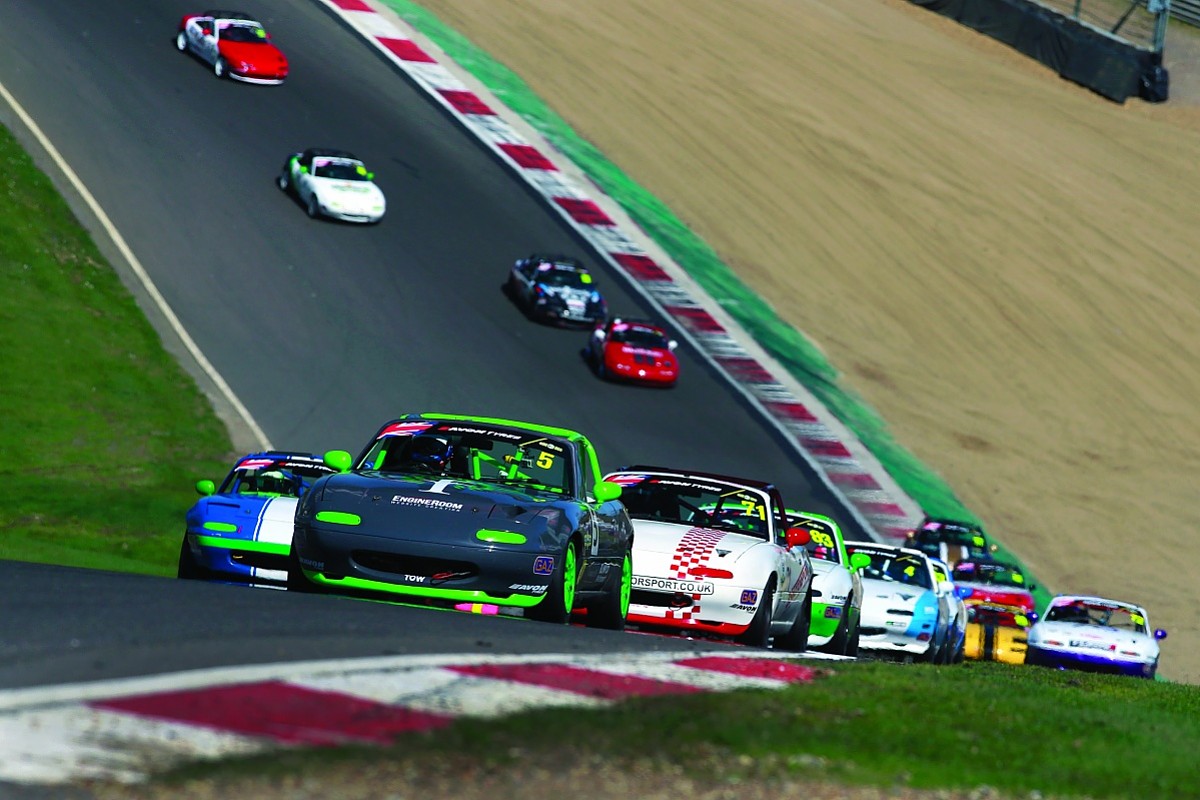 "They're trying to get bigger meetings together because you've got more people there and more competition, and other championships [at the meetings] are more attractive to watch," he says.
"The challenge that provides is timetabling issues, like races cut short if there are red flags, and Friday testing gets booked up very quickly. But, as long as it doesn't affect the experience of the people involved, I'm all for it.
"They're making these big changes - there's always work to be done with any club and when we were at the awards Peter Daly spoke very well about his ambitions for the club."
More national racing club insight
Amid all the challenges the club has faced in the past few years, including overcoming ever-increasing circuit-hire costs, it is important to remember that there have been some notable successes. And that 57-car average for the MX-5 Championship is one that stands out. Despite there being a plethora of different categories existing for the cars, Langridge believes the BRSCC has got the formula just right for its series.
"We were attracted to it because of the size of the grids and the cars looked great and they're pretty simple," he recalls. "Once you get in, you meet people and it's very sociable and, because there's so many people, there's always someone to race.
"It's a very attractive combination because they're real-wheel-drive cars and they're proper little sportscars. In terms of motor racing, they're very accessible and you can get bits for them everywhere. They're [BRSCC organisers] good at keeping a cap on costs."
It's not just MX-5s that have proved successful either. One of the newest additions to the BRSCC's stable has also been very popular. Last year the club ran two trial races for its new Clubsport Trophy series, and they attracted 34 and 41 entries respectively. The format of a 45-minute race for one or two drivers and with classes based around power-to-weight ratio has been a hit from the start.
McErlean was involved in the development of that series with Graham, and says its creation was in response to the way the club motorsport scene was heading, as multi-driver endurance races have consistently attracted good grids in recent times.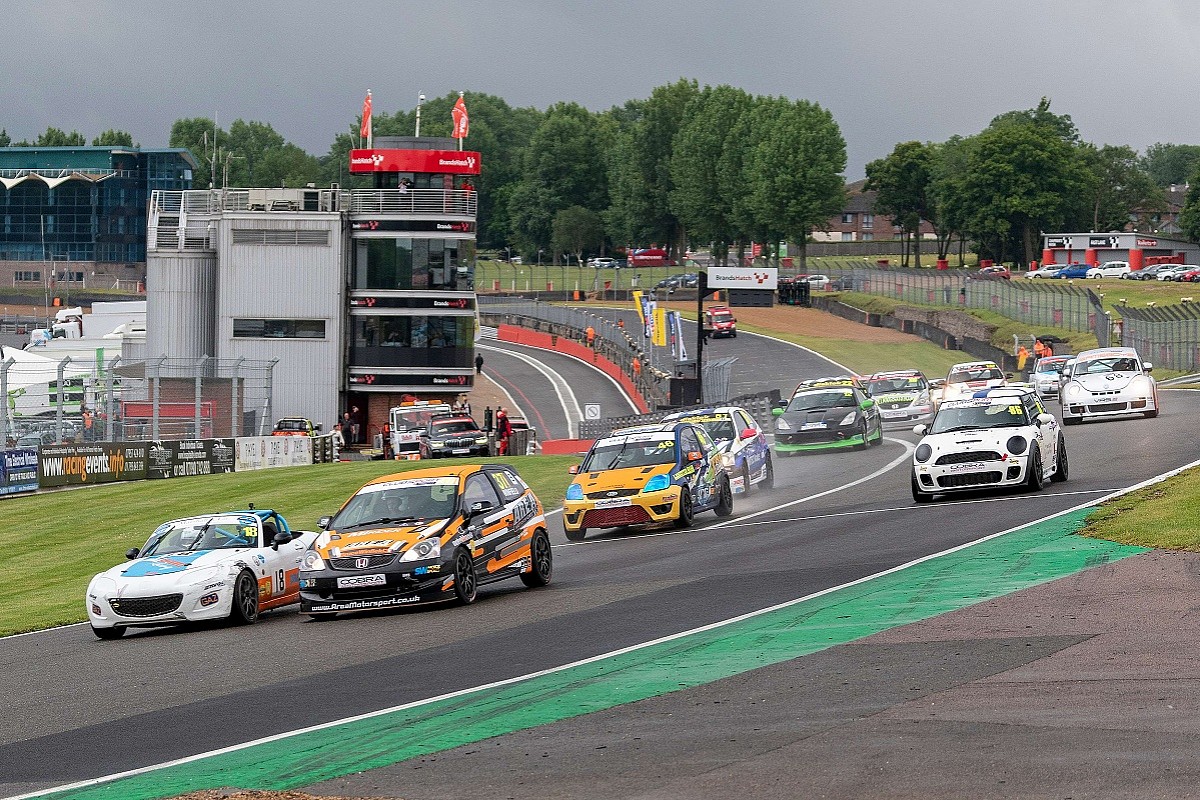 "The domestic market tells you what it wants," says McErlean.
"I personally did three cost-share races in the last few years - I did the 24-hour race in a Citroen C1 and did some Trackday Trophy. The grids were full and it reduces the cost of racing to the market.
"We put some questions out to our members saying, 'If this was in our portfolio is it something you would subscribe to?', and it was just an overwhelming yes. Greg Graham went off and we did some fairly basic lap analysis using TSL. We took a Compact Cup car and took its lap time and looked at everything that was two seconds slower and two seconds quicker."
"We are looking to get the teams to make the cars available to go and do taster days. Trackdays are so popular and you can get out of trackdays into saloon car racing fairly easily, but not into formula cars" Peter Daly
By using that operating window, McErlean estimates there are around 600 different cars that are eligible for the series and that has helped to contribute to the good grids. He was also encouraged by the diversity of the entries it attracted for its season opener at Silverstone, although it had to be cancelled due to the coronavirus pandemic.
"At Silverstone, 70% of the entries were from non-BRSCC members - that's really good," he adds. "We've got Mazdas, Compact Cup and Fiestas [championships racing] there, and I think there's a couple of Mazdas but no Compacts and no Fiestas entered [into Clubsport Trophy]."
Langridge is one of the drivers due to be racing in the series this year, and believes it is important that the club is not just focusing on one-make categories.
"Sometimes you can go to a meeting and everything is one-make, which is fine for those involved, but it's good to have a bit of variety," he says.
Another area where the BRSCC has achieved success is in trying to turn around the fortunes of its struggling Fiesta Junior category. A lot of effort and promotion was put into the series last year, and a number of taster days were held in a bid to build interest and boost grids from their unacceptably low numbers.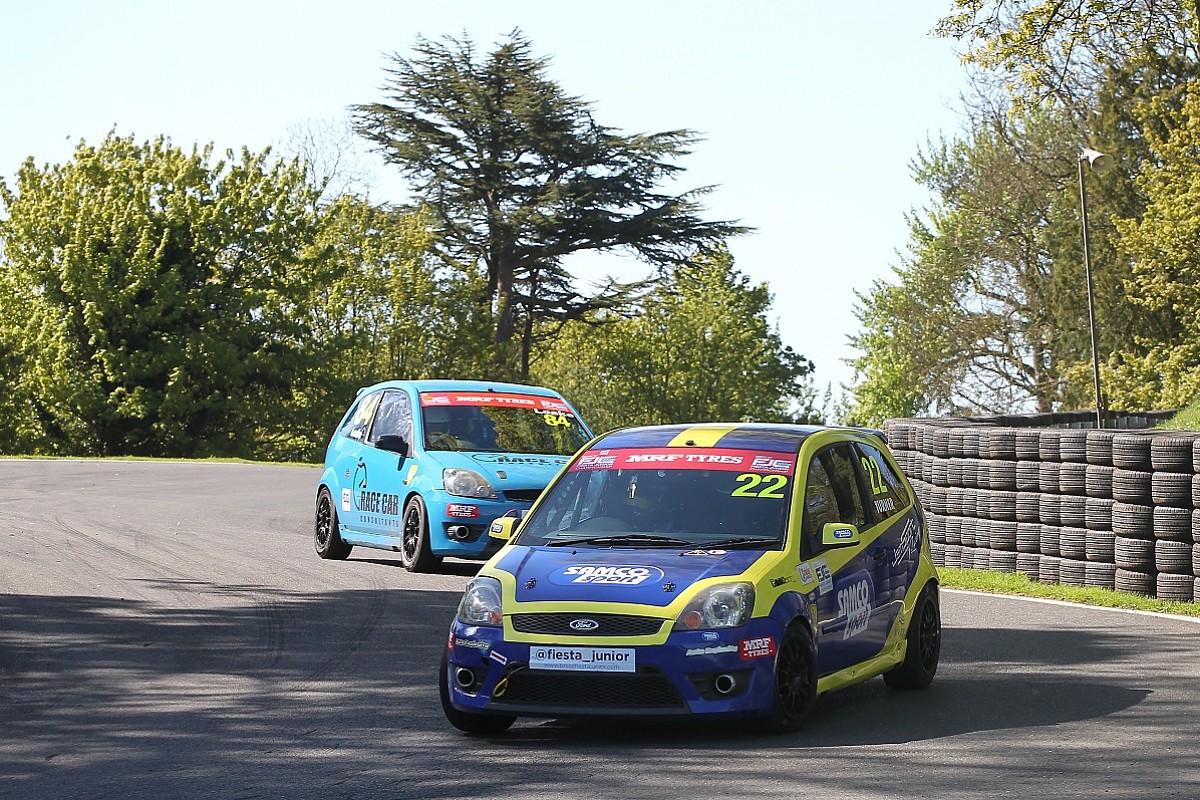 Entry levels are on course to double, and possibly even triple, in 2020 and Daly is keen to replicate that progress elsewhere.
"We're really pleased to have listened to our Fiesta Junior championship organisers and put together a platform they can use to promote and grow that championship," he says.
"But we're not resting on our laurels - we've got to do the same with Formula Ford now."
Formula Ford racer Daly believes the market has become diluted, and the interest is no longer there to support the number of championships that continue to exist.
"One of the main barriers [to larger grids] is getting people to experience the cars," he adds, believing it is vital to get more novice racers to consider Formula Ford as an option.
"We are looking to get the teams to make the cars available to go and do taster days. Trackdays are so popular and you can get out of trackdays into saloon car racing fairly easily, but not into formula cars."
That is just another example of how the new-look BRSCC is proactively trying to boost its categories. And the club is very much looking to the future too. Daly says the club is already planning its 2021 strategy, and a number of initiatives are being developed to encourage new drivers to enter the sport with the club.
"We've got to evolve some of the portfolio into a new version of itself," adds McErlean.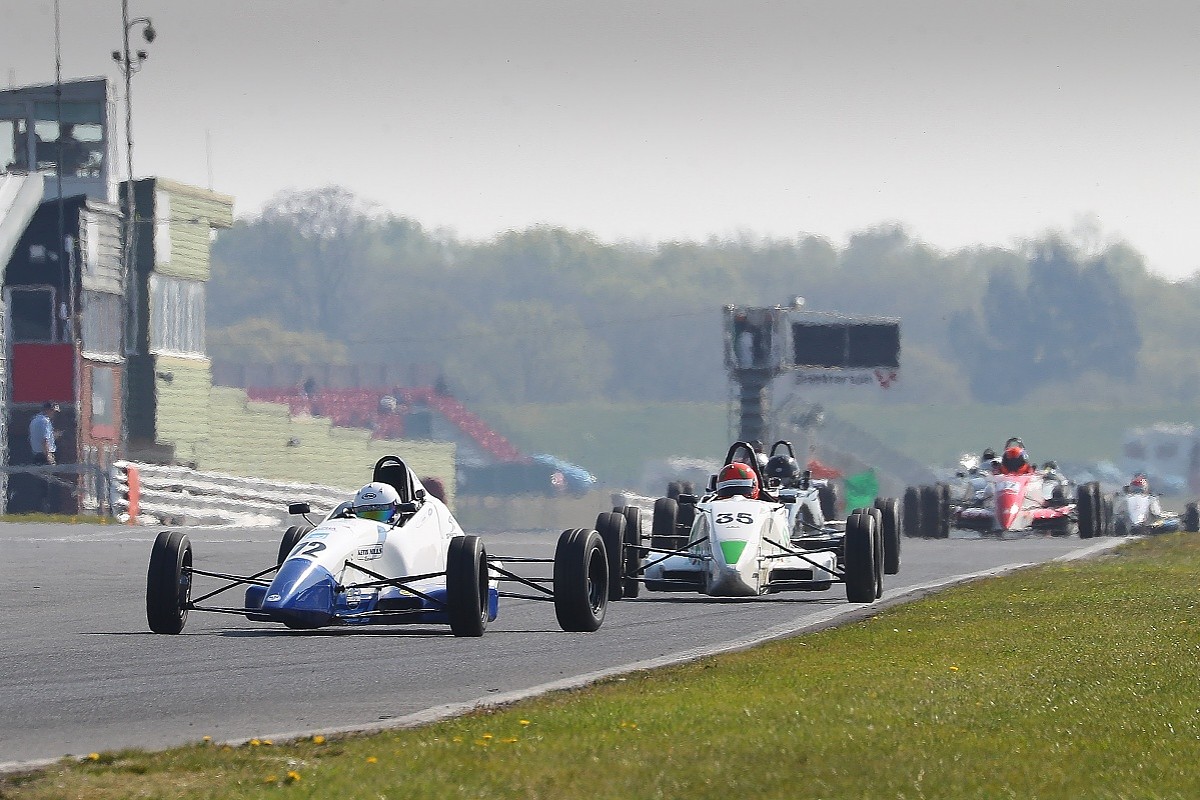 "We've got to look at how we can attract new competitors and make it less intimidating. If I went to a circuit and watched a low-cost entry-level series and saw 35 cars going across the startline all bumper to bumper I probably wouldn't get involved.
Compact Cup was the club's second most popular series last year - grids featured an average of 40 cars - and always provides close racing
"We've got new proposals we're working on at the moment. We've got an all-electric product we're working on too - we're tapping into the detail and that's something we will show at the end of the year."
Daly says that kind of future-thinking is vital for survival: "You can't go back to how motor racing used to be. Socially it may become more and more unattractive because of the environment. We have to focus on progress and how we can take the sport forward."
Whether it's electric motorsport or a plan to boost the fortunes of decades-old Formula Ford 1600, it's clear that the club's new management is already working to expand for the future and restore the BRSCC to former glories.
By the end of the season, we will know if that new approach has paid off, and the proof will be if there are more of the overflowing MX-5 Championship-style grids and fewer of the single-digit ones.
Notable championships and series
BMW Compact Cup
Since joining the BRSCC from the 750 Motor Club for the start of the 2016 season, the Compact Cup has gone from strength to strength. Featuring 1.9-litre BMW E36 318ti Compact three-door machines, it was the club's second most popular series last year - grids featured an average of 40 cars - and always provides close racing. It's a good springboard too, as new British Touring Car driver James Gornall raced in the category for several years, winning the 2016 title, ahead of progressing back up the motorsport ladder. Demand is such that it features split grids at most meetings.
Mazda MX-5 Championship
The Mazda MX-5 is one of the most popular cars in club motorsport and there is no shortage of different places to race them. But the BRSCC's MX-5 Championship for Mk1 models is the clear leader, averaging 57 entries last year as it runs two grids at each of its rounds, using a relegation and promotion system between them. The BRSCC has also brought its separate MX-5 SuperCup and MX-5 Super Series classes for the Mk3s back together for this season, so expect larger entries there too. And the club is also looking to the future with its new-for-2020 category for Mk4 cars.
Caterham Academy
Alongside the MX-5s, Caterhams also play a huge part in the BRSCC's offering. There are four manufacturer-backed series creating a clear pathway for drivers to progress from novices to top-level club racers - and the highest 420R championship has just achieved Motorsport UK national status. The most significant category, though, is the Caterham Academy. Last year, 46 drivers were part of another sell-out season and were given the ideal platform to begin their motorsport journey, benefiting from a range of support, advice and coaching as they headed out on track for the first time.