Jimmie Johnson has targeted a Le Mans 24 Hours entry when his full-time NASCAR career comes to an end after the 2020 Cup season.
Seven-time Cup series champion Johnson will halt a full-time, top-line career that began in 2002 at the culmination of this season - which starts with the Daytona 500 this weekend.
An eighth championship would make Johnson the most successful Cup Series driver of all time.
He is currently tied on seven titles with Richard Petty and Dale Earnhardt Sr.

Why 2020 isn't just a farewell tour for Johnson
When Johnson confirmed in December that his full-time NASCAR career was ending, he stressed it was not a retirement from racing and that he would take some time to evaluate the events he wanted to take on next.
He attended IndyCar's 'Spring Training' pre-season test at Austin earlier this week, but the American single-seater series is not the only category on his post-NASCAR wish list.
Speaking to Autosport Johnson said: "I'm really open to opportunities that might surface throughout the year.
"I think the Indy 500 is off the table, I think ovals in IndyCar is off the table, but outside of that I do have an interest in IndyCar and grew up as a big fan IndyCar.
"I've always been a big fan of sportscar racing and the Le Mans 24 Hours is one I haven't participated in yet.
"I've had a chance to race in the Daytona 24 Hours a few times and had great experiences there.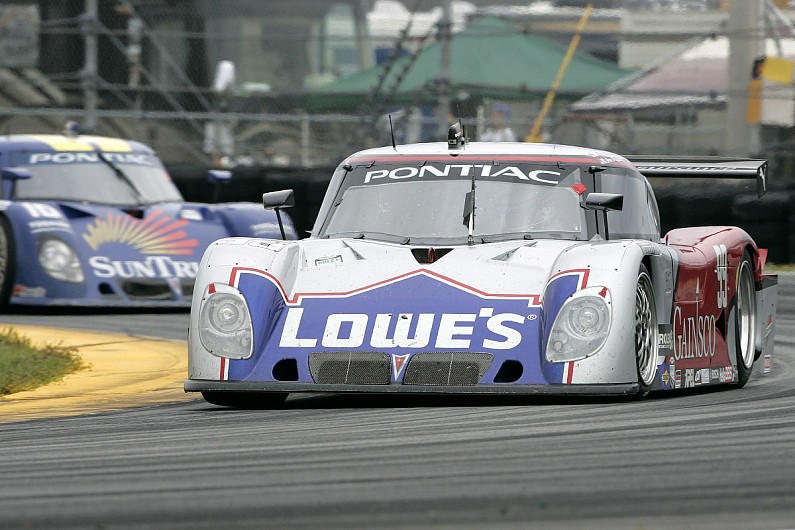 "I think those are the higher tier, and if a NASCAR opportunity came along, they would be the top three big scale [events or championships] to look at.
"But I grew up racing some of the most cool and dynamic vehicles in the world which were off-road trucks so I feel like at some point I need to get back to my roots and get back to racing on dirt."
Johnson started his career racing in stadium off-road trucks where he was discovered by Chevrolet.
Outside of NASCAR, his best result in the Daytona 24 Hours is a pair of second-place finishes in 2005 and 2008 (pictured above) respectively. He has entered the event seven times.
Autosport has produced a standalone special magazine to celebrate our 70th birthday. All current print subscribers will receive a copy for free. To order your copy of the 196-page Autosport 70th Anniversary issue, please go to: autosport.com/autosport70th