Justin Haley's against-the-odds NASCAR Cup Series victory at Daytona last weekend became embroiled in controversy on social media, despite it being a proper underdog success story. Jim Utter says only NASCAR could be handed the opportunity to champion one of the things it craves the most, yet allow it to become entangled in ill-feeling.
An underdog team defies the odds against teams with a larger budget and pulls out a stunning upset victory that leaves the sport swooning its approval.
Except this time, not so much.
There are several contributing factors to the social media outrage to Haley's win in Sunday's rain-shortened NASCAR Cup Series race, but the predominant target appears to be the team for which Haley drives.
Spire Sports + Entertainment was founded in 2010 primarily as a talent management agency and consultants in motorsports, working with drivers, sponsors and teams. It also has worked with music artists and owns part of a minor-league hockey team.
In December, the company announced it had purchased the charter from Furniture Row Racing's No. 77 team - one of the most successful in the sport - in order to field a team in the Cup series in 2019.
FRR had decided to close its doors at the end of the 2018 season.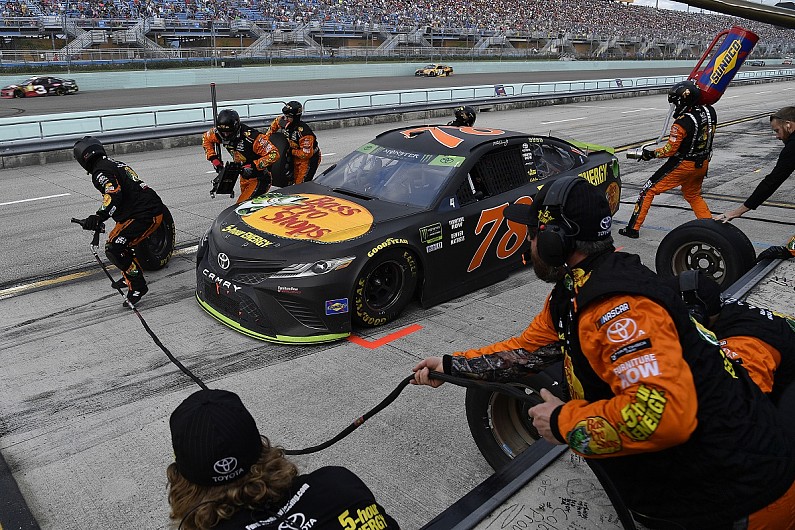 Spire saw an opportunity, secured a loan to purchase the charter, and began fielding a full time Cup series team in February.
It works with another organisation, Premium Motorsports, to field its entries, and doesn't have multiple new cars or engines or a large fulltime staff.
It generally runs in the back of the field but typically gives younger drivers the chance to drive the car each race to gain experience.
In many respects the company represents many of the ideals fans have hoped to see in the sport, namely new ownership and more opportunities for young drivers to gain valuable experience in what have become scarce Cup series rides.
Rather than champion those ideals, many have chosen to criticise the company, accusing it of just trying to make money off its charter acquisition with no real intention of trying to become a fully-funded, top-level team.
Here is where the outrage becomes ridiculous.
Everyone who could put the money together had a chance to purchase the charter from Furniture Row Racing owner Barney Visser.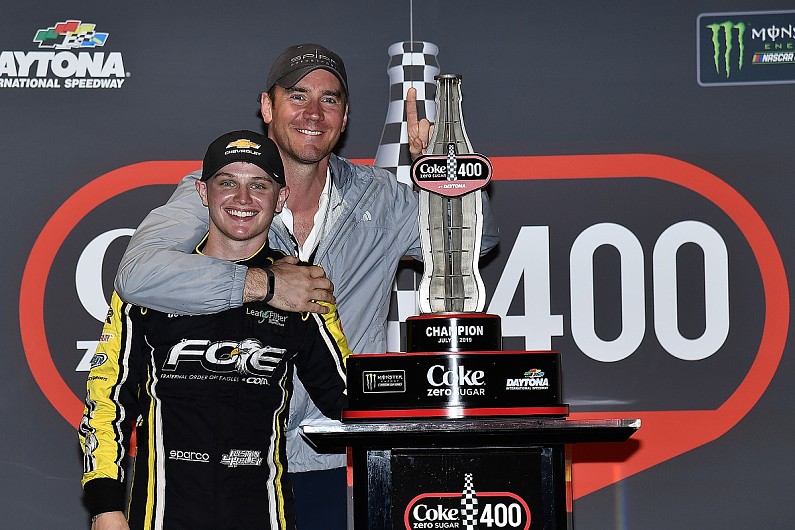 If the idea of a company that also represents drivers in the sport also owning a team was no appalling, why did no one else bother to try to purchase the charter for themselves?
Instead of championing the willingness of new owners to take out a large loan and invest more into a championship in which they already work, Spire Motorsports is vilified by some for taking advantage of one of the benefits the charter system was supposed to provide - encouraging new ownership investment.
And what does Spire do with its investment? More often than not, it provides young drivers who have not had the opportunity to compete in NASCAR's top series the chance to do so.
Again, something that many have claimed to be lacking in the sport in recent years.
Nobody forced Kurt Busch - or Landon Cassill's team for that matter - to pit before Sunday's race was scheduled to return to green-flag conditions.
Why is Spire to blame because other far more highly-funded Cup teams failed to envision an outcome in the race that Spire's crew chief, veteran Peter Sospenzo, immediately recognised?
Daytona and Talladega races have long been championed by fans and others in the sport for the ability to produce unexpected winners - races where the underdogs have a chance against the top-level teams.
On Sunday, circumstances played out to serve up a feel-good story that could define an entire season.
It's sad so many are finding fault in an outcome that provides evidence NASCAR is producing some of the very things they have all long desired.