Chip Ganassi says his driver Kyle Larson and Chevrolet have his "full support" after a difficult start to the NASCAR Cup season.
Larson, who has finished in the top 10 in the drivers' standings for the last three years with Chip Ganassi Racing, has two top-10 finishes to his name from the opening nine rounds of the 2019 season and is only 19th overall.
He went winless last season, but was a title challenger and scored 10 top-three finishes in the process.
"He's in what I would call one of those rough career slumps, for one reason or another," said Ganassi of Larson.
"I'd like to tell you that it was his fault or mine.
"We have had our moments when it's been the team's fault or his but it's a snowball thing - once some little thing happens it's often times out of everyone's control. It's just unfortunate.
"He has my full support, he has the team's full support, and he knows that there's nothing that we the team want more than to put a weekend together.
"And it'll be coming soon, I'm confident of that."
Ganassi also expressed loyalty to Chevrolet, which has yet to score a Cup win this season and has not won the manufacturers' championship since 2015.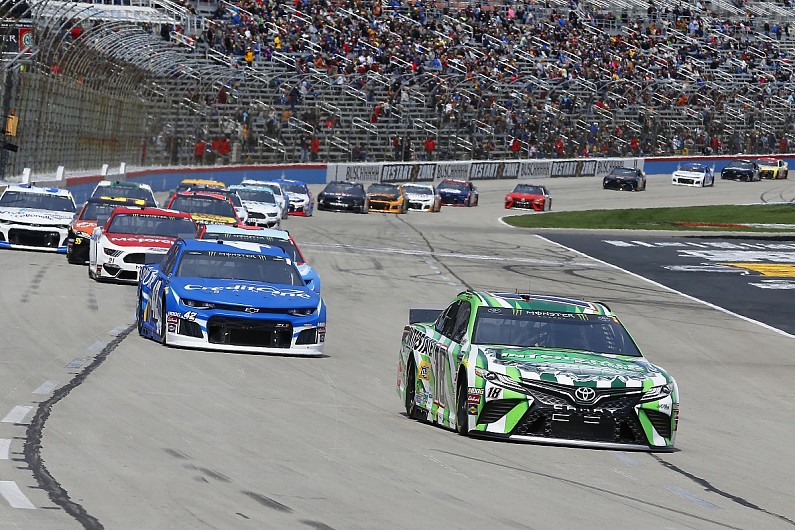 He suggested this year's statistics are coloured by the fact that the Joe Gibbs Racing (Toyota, six wins) and Penske (Ford, three wins) teams have adapted better to NASCAR's latest aero package and engine specifications.
"I think the reality of it is that is if you were to rank [Chevrolet] with the other two manufacturers, you'd certainly say the other two are in front of them," he said.
"Having said that, we're also in a situation where it looks to me like two teams have dominated the formula this year and so... good for them, I guess, bad for the rest of us.
"I think it's not only a rules issue, but some teams have had trouble adapting to the rules, adapting to some of the new ways NASCAR is doing things. And I think Chevrolet is caught up in a little bit of that.
"It's so, so, so close out there, just the littlest thing... You don't need to be off by much, and when you're on, you don't have to be on by much.
"Chevrolet certainly has some work to do. But they have my full support."