I was nervous as I opened the door because I learnt long ago that the very best F1 people - and there are perhaps about 20 of them out there, ranging from team leaders to engineers, from salesmen to orators - are geniuses so far ahead of the play that I would be 10 steps behind the music before we'd even started.
I'm not talking presence here, although there's a certain dignity of office that one must always respect. The president of the FIA is a powerful man in contexts far wider than those of the F1 paddock. No, as I slowly enter the room, I'm talking intelligence. And logic. And slickness of mind. And knowledge. I'm talking the sorts of fields in which I know I will quickly lag behind.
Because they don't come more knowledgeable, or logical, or slick, or intelligent than Maximilian Mosley - not unless they're called Bernard Ecclestone.
I've bumped into Max from time to time in London, reading the paper as he breakfasts alone in a quiet restaurant, or strolling, deep in thought, down Walton Street, where his offices used to be. I've wanted to ask him what he thinks about the latest drama in Africa, or about the litter on the street beside him, or about the upcoming American elections but - unusually for me! - I've always refrained. Whatever the subject, I've felt that Max would be seeing it from a different, more elevated, level.
I know, too, that Max can be intolerant of people like me. Once, when I was trying hard to put a race team together, Max refereed against me, categorising me as an upstart journalist who had no place in the higher reaches of the sport. I was bitter at the time; in retrospect, and with some sort of maturity, I appreciate now that he was probably right.
On another occasion, long before he was president, I saw Max in a different role. Incandescent with rage, eyes black, he was throwing an unlicensed cameraman out of the paddock at Hockenheim. Literally. By the neck. And then by the toe of his boot.
I tread carefully, then - not through fear but because it's important that I communicate at his level if only for a minute or three. Max Mosley and Bernie Ecclestone and - in other ways - F1 people like Luca Montezemolo, Ron Dennis, Frank Williams, Michael Schumacher, Flavio Briatore, Jackie Stewart, Adrian Newey, Pat Symonds, Ross Brawn and Patrick Head are clever enough to know that there is one thing more demanding than succeeding in the real world and that is competing to win at the top of F1. As my ex-Navy godfather used to say, "There's only one person capable of running this country, and I'm too busy."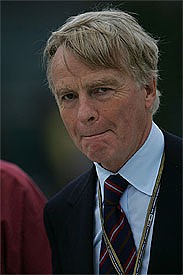 Max smiles at the anecdote. "I see his point," he says. "I've thought a lot about going into politics, of course, but for several reasons there has never been a right moment. My name wouldn't help, for one thing - then there's the question of money. If you're born wealthy, and finance isn't an issue, then the path may be obvious. If, however, you have to work for a living, then other courses may be considerably more attractive."
In his youth, Max spent much time getting to understand the career and life of his father, Sir Oswald Mosley. As he speaks about him, you get the feeling that Max remembers him not for his politics but for his courage. "I think he made a lot of the foolish mistakes that many people can make in their early lives, but he did what he did. I tried to understand as much as I could about my father at a certain point but now I have to say that it isn't something upon which I dwell. I don't, as a rule, spend a lot of time thinking about the past - or my past, at any rate."
Max speaks beautifully - in long, flowing sentences complete with subjects, predicates, parenthetical phrases and carefully joined infinitives. He qualified quickly as a barrister; he is lean and fit; and, today, as usual, he's immaculately turned out in Super 100s wool trousers, striped shirt, tie and sports jacket - a perfect blend of commercialism and gravitas. He is, by most standards, an astonishing human specimen.
You can understand, then, why Bernie likes Max - why Max has for so long taken care of the blue-blazer, legislative end of Bernie's world of motorsport. He is Bernie's extension into the mystery realms of diplomacy, double-legal-speak and FIA minutiae... into the sort of worlds that drive Bernie mad.
As brilliant as he is, Max plays whatever role may be required. As much as he may occasionally oppose Bernie, or be seen to be opposing Bernie, Max of course knows that Bernie is crucial to F1. And Bernie knows that Max knows that, if you see what I mean.
Max became president as a result of Bernie solving the F1 split of the 1980s. On the one hand were the French FIA president, Jean-Marie Balestre, Ferrari, Alfa Romeo and a few other grandee teams; on the other were the British teams - Williams, McLaren, Lotus etc. Bernie brought them together and proposed a new president - the FIA manufacturers' delegate, Max Mosley.
I remember the day that Max's appointment was announced. I was working for Williams at the time, and Frank was exultant. Peace in our time! He's one of us!
"Indeed," I remember saying. "And to whom do you think Max will be responsible?"
"To us, obviously!" Frank replied.
"Well, I think you'll find it's Mr Ecclestone," I suggested.
Years later, when Frank, like the other team owners, complained that Max was out of control and dictatorial, I reminded him of our exchange. "I was wrong," he said forlornly. "Max changed."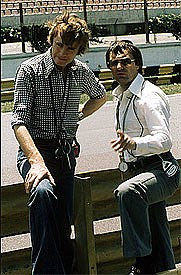 Well, Frank wasn't wrong. Max, like Bernie, has never changed; on the contrary, he has perfectly performed his role over the past 25 years - and the proof of that is not only in the health, safety and social acceptability of F1 but also in the staggering wealth of a wide range of people - people like Frank Williams, Ron Dennis, Eddie Jordan, Patrick McNally, Craig Pollock and Flavio Briatore. That global financial miracle has been achieved because of The Partnership named Bernie and Max - and the complaints of many of the beneficiaries are in reality a tribute to the authenticity of the roles played by the stars of The Partnership itself.
Along the way - within the widely spaced lines defining the overall strategy of F1 - Max has had plenty of opportunity to bring both logic and intelligence into the structure of the sport. Recently, for example, he managed finally to amalgamate the AIT (Association of International Tourism) with the FIA. That appears not to be much on paper; for you and me it is a huge leap forwards for the sport. Now the entire motoring world is under one roof, enabling fewer road blocks to be placed in the path of motorsport's expansion.
Max has also done a very good job of protecting the future. Of course, the Bernie financial system was always going to win; only the naive or the foolish would have suggested otherwise. For Max's part, however, there was always the question of complementing those finances with a legislative system that worked under duress - under the power exerted, if you like, by the different armies: by Ferrari, by the manufacturers, by the disgruntled British kit-car kids.
He did so - is doing so - by scrupulously not being the president that Frank Williams and Ken Tyrrell and Ron Dennis wanted him to be 20 years ago. He has consulted the teams about matters of import - slowing the cars, reducing costs - with exquisite charm; he has given them a little time, and then he has bitten back, hard, with an outlandish new rule. Thus the arm of the sport's governing body has been kept at length - and, thus, Max's successor will in theory have a well-insulated island from which to operate. Anything less than that - the Frank plan - would have been too prone to family-run politics and money.
"So it has come full-circle, then," I say. "For Jean-Marie Balestre read Max Mosley."
"Almost," says Max. "The difference, I think, today is that we've tried to understand the problems and then to make an independent decision that doesn't take into account any of the vested interests of the teams. They don't like it - but then why should they? We, the FIA, do not exist in order to help one party or another. The opposite, indeed, is true."
And that is why Max is reasonably confident that F1 can slide into a future beyond The Partnership. I'm not convinced about that, for the simple reason that Bernie's system works primarily because of his long-term history with the teams. But there is no doubt that the FIA is, thanks to Max, perfectly positioned. He has uniquely combined autocracy with information-gathering. He is the benevolent despot of his time.
Work almost done, therefore, Max's mind is turning towards other things. During the summer break he ticked off a couple of titles on a long list of books to read - to wit, a volume on volcanoes ("awfully interesting"), a biography of the British politician John Smith, and an account of the power struggle between Germany, Turkey and Britain for the land in the region of the Black Sea.
No novels - "I never read novels" - and certainly no motoring-oriented works. The Mitford books, close as they were to his upbringing (his aunts were noted writers)?
"Years ago I had a passing interest. Not now."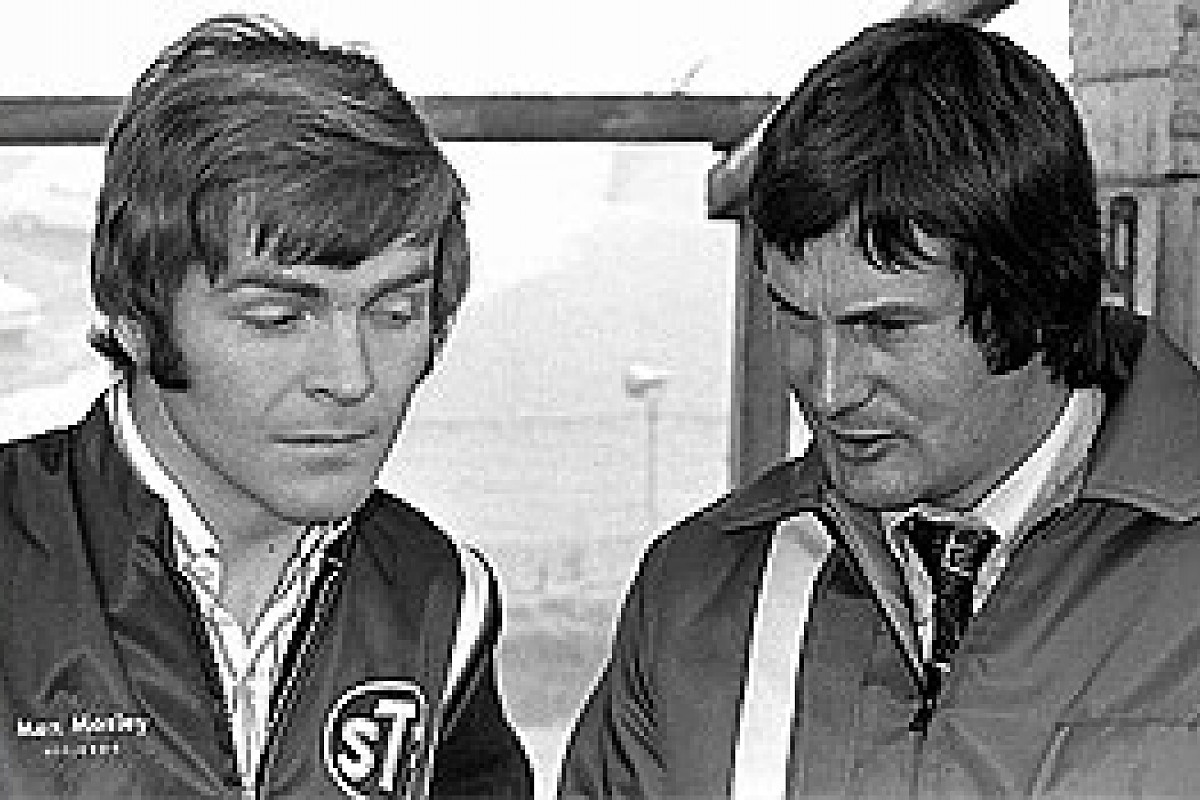 Years ago. Years ago Max was the M of March, a prolific F1-F2-F3 racing company based in Bicester, Oxfordshire - a template, almost, of the hundreds of other racing companies that would boom in that hinterland over the next 20 years. He raced reasonably quickly himself (F2 level), then in 1969 switched to the racing business as a whole. He was an overnight success.
Years ago - but yesterday when he recalls them. "The images are still sharp. It's as if they've only just happened. It's all so vivid."
Credence Clearwater Revival were playing 'Bad Moon Rising' and Max was putting the finishing touches to his contract with Colin Crabbe to run Ronnie Peterson in one of the first March 701s. "It was an exhilarating time. Nothing seemed impossible."
Max was very fond of Ronnie, the brilliantly fast, lightning-reflexed, supple-armed blond Swede, and you sense that today his passing in 1978 is still an emotional lump. "Very much so. His accident at Monza was so terribly sad. I was also very moved by Roger Williamson's death at Zandvoort [in 1973]. He was in one of our cars but we never really knew what happened. You feel so helpless. I had to break the news to his father. Dreadful."
Which is why Max has done what he has done with safety over the past 20 years. The texture is real. His diligence has been duly thorough. Drivers today walk away from accidents that would have killed their predecessors, protected by chassis strength, deformable structures, great helmets, the HANS collar, extractable seats, cockpit padding, run-off areas, absorbent barriers and much more. "And yet we should never be complacent. Racing will always be dangerous and accidents will happen. We should never forget that."
He's happy in moments of solitude - listening to music (mostly classical but also anything reasonably melodic from 1960-1980; "Can't bear any of the modern stuff"), reading, thinking - and then dining with friends and family or perhaps alone. He doesn't miss London, doesn't miss the restrictions of the place, and is perfectly content in Monaco, where the evenings are warm and you can stroll just about anywhere you want and be rewarded with lovely views and peaceful surroundings.
He thinks about who, from any generation, he would invite to dinner.
"Genghis Khan, Julius Caesar, Alexander the Great, Sir Isaac Newton [who could never have imagined the role he would play in the proposed new F1 downforce regulations!], Disraeli and Lenin."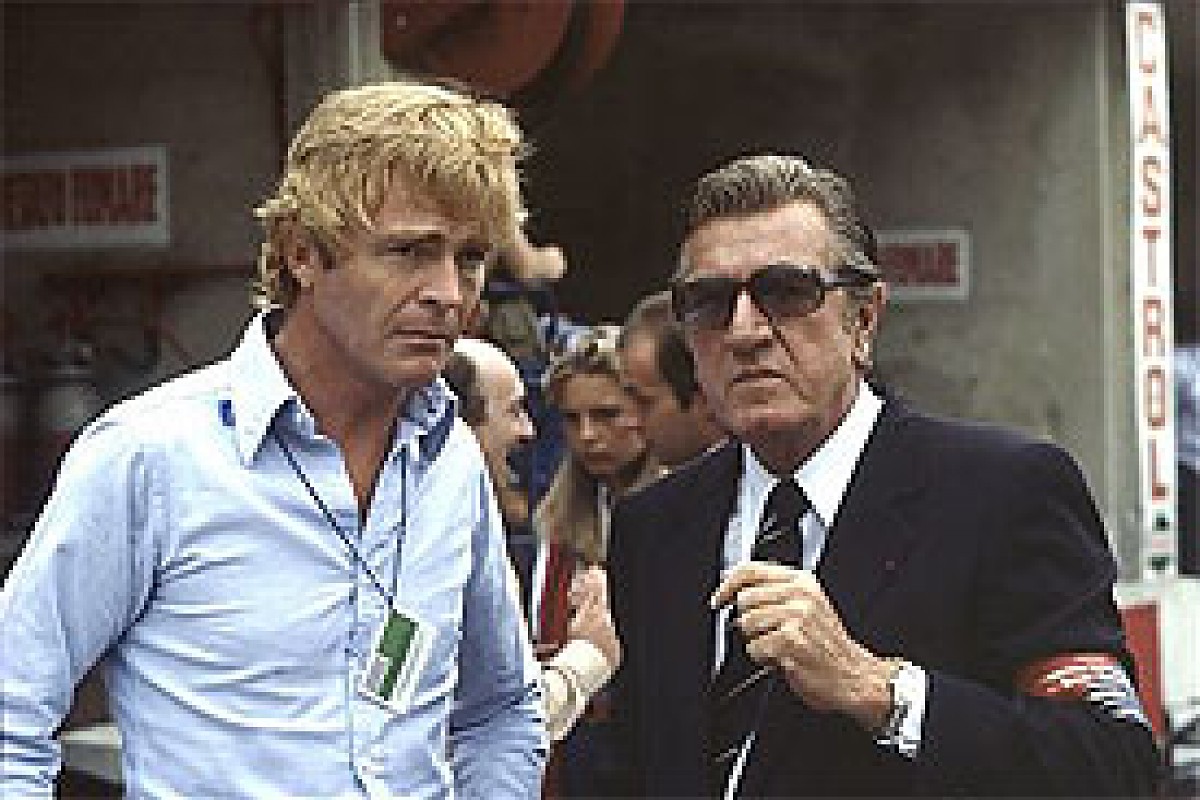 Leaders, aggressors, men of power. And men of intellect.
Churchill? "You see, he was so close to my mother and my grandmother that he was almost like an uncle to me. I feel as if I already know him." Of course. (The second Lord Redesdale, Max's maternal grandfather, was a first cousin of Lady Clementine Ogilvy, who married Churchill in 1908. Max's mother, Lady Diana Mosley [nee Mitford] therefore knew Churchill very well, although their relationship was understandably strained by the Mosleys' internment from 1940 to 1943 - ed.)
The conversation turns to where we're at. Are we bi-dimensional beings with an ongoing existence? Is there something after death?
"I have no reason to think that death is anything other than finality in the fullest sense. Mind you, I haven't given it that much thought because I suppose I tend to think in terms of logic and proof. I think it comes down to this: if the soul is independent of our existence, why is it that our personality, our very being, changes if we suffer brain damage? My point is that the soul, as perceived by some, is really just a function of the brain and that it therefore dies when the body dies."
I suggest that human beings uniquely have the capacity for rational thought (or, when it comes to the business of F1, irrational thought in the minds of some).
"Do they? I think that animals are also capable of altruistic acts. I don't think that rationality is exclusive to humans."
"Rational thought or instinct?"
"It depends on your definition of 'rational thought'..."
Logically, this man of intellect is thus an existentialist and - with tinges of F1 acceptability - a materialist in the truest sense of the word. This is it. Conquer it. Win it. Do it well. And move on.
And appreciate that it is almost time to try something new. "There are a number of things to which I'd love to devote some time. Obviously, politics on a broader scale would be interesting, although I still have difficulty understanding how it is that a specific individual actually believes that he is capable of running a country. Equally, I would like nothing more than to spend a year or two travelling from one classical musical festival to another and, between venues, having time to read, to think and to reflect."
He will decide what next to do, no doubt, in the way he always has. The issue ahead will receive 100 per cent commitment, no effort spared. And then, beyond that, the rather more boring tasks will be gently nudged aside, to be invisible but not forgotten.