---
By Dieter Rencken, Belgium
Autosport-Atlas Columnist
Red Bull, Red Cars
That Red Bull Racing have become the second team to commit themselves to Formula One after 2008 is no surprise, for a maverick approach has always been the lifestyle drinks company's calling card, and the demeanour of its wholly-owned Grand Prix racing operation is no different. After all, which other outfit would dream of mounting their hospitality suite on a raft bobbing in the Monte Carlo harbour; which team would dress their mechanics in Darth Vader gear for Monaco?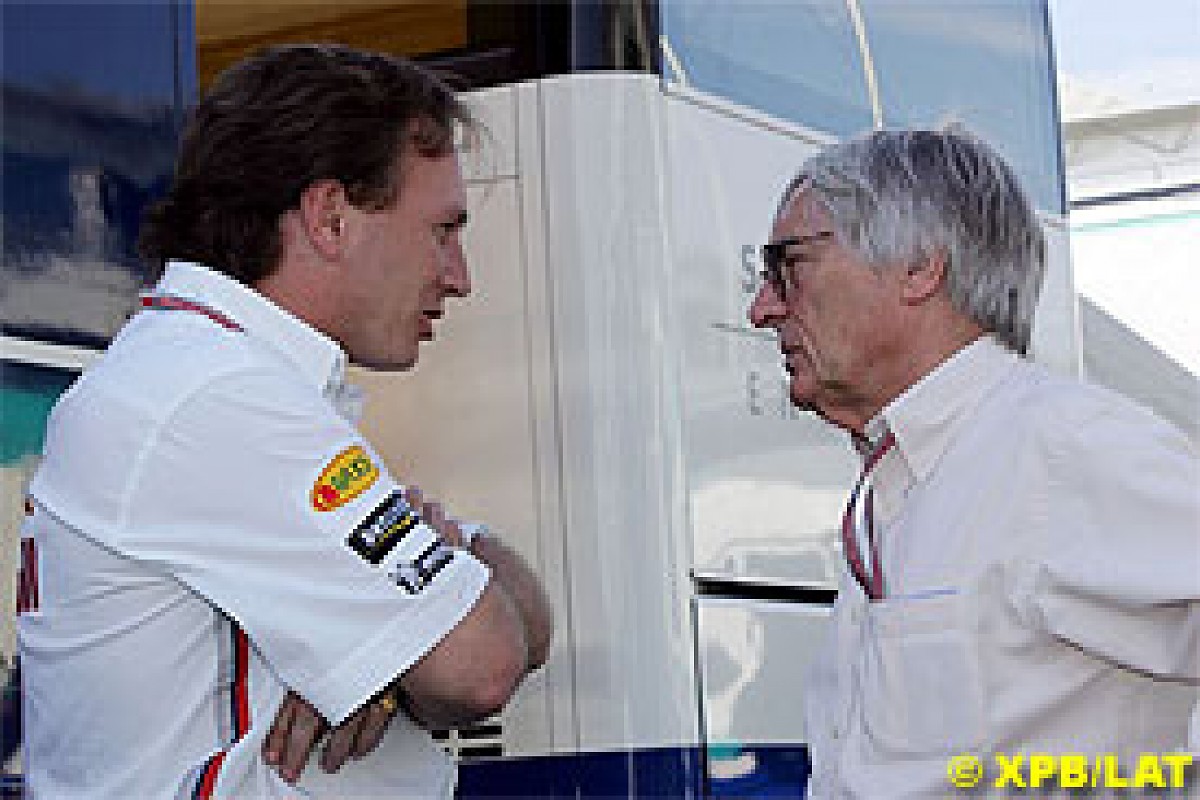 The Indianapolis debacle is another case in point. Where six teams clubbed together to mount a co-operative defence against charges brought by the FIA, Red Bull Racing conducted their own case, and, when appeals were announced, Red Bull lagged a while before confirming that they, too, would be requesting a review. Even then the motivation seemed a touch different: where the Six appealed on points of legal principle, Red Bull's stubble-bearded proprietor Dietrich Mateschitz indicated his team was rather more concerned with threats of legal action from American fans.
Then there is question of the team's allegiance to Ferrari, who, of course rather famously signed the original 'extension' to Concorde, some say after being required to prove by the Italian financial authorities that the company, bleeding in sympathy with major shareholder Fiat, could trade themselves out of technical bankruptcy. In April, Ferrari and Red Bull Racing announced an engine supply deal which sees the former Jaguar operation propelled by Italian horses next year.
As Peter Sauber can attest, purchasing Ferrari power can lead to rather undue political pressure from Maranello, and, whilst Red Bull Racing's youngish sporting director, Christian Horner, told Reuters the decision to opt into the extended Concorde 'Agreement' was reached independently, in the words of a rather infamous sixties harlot, he would say that. After all, who in the paddock ever admits to be pressured, regardless of scenario?
Having Red Bull Racing on-side as paying political ally will do Maranello no harm at all. Already marginalised after refusing to join the G9 testing agreement which restricts teams to 30 days of testing between March and October, and technically challenged on account of being tyre supplier Bridgestone's sole test team, Ferrari, who have consistently gone with the FIA on 2008 proposals, have fought a lone battle for the six months past. So, where matters stood at 9:1 before, they now stand at 8:2 - and with Jordan now joining the duo in committing to the Concorde Agreement beyond 2008 as well, the equation could well be 7:3...
Then factor in Red Bull's rather, well, social relationship with FIA President Max Mosley - rumours have Mosley and Mateschitz snowboarding together, whilst the two are said to have flown to Spain in April courtesy of the drinks magnate's private wings collection - and Red Bull Racing's leanings towards Ferrari, the FIA, and Bernie Ecclestone's FOA/FOM - the three legs of the Unholy Trinity are not totally impossible to fathom.
After all, when the time came to persuade the governing body that 'new evidence' existed which should see the seven teams exonerated of all culpability in the Michelin affair, guess who would co-lead the charge with McLaren CEO Ron Dennis, but Horner. Successful he was, too, for within a few hours of meeting with Mosley, not recognised as a bosom buddy of Dennis, the governing body announced that the guilty verdict had been rescinded.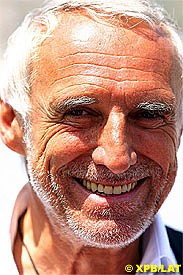 "Recognising that for both sporting and legal reasons it was impossible for the FIA to authorise a change to the circuit configuration and that both the FIA and the teams could have faced serious legal difficulties in the United States had they not observed to the letter their respective rules and contractual obligations (particularly had there been any kind of accident), the Senate was of the view that having regard to this new evidence, disciplinary proceedings against the teams had ceased to be appropriate and were no longer in the interest of the sport.
"The Senate will therefore recommend to the World Motor Sport Council that the guilty verdict of 29 June against the teams be cancelled. It is anticipated that this recommendation will be put to the World Motor Sport Council by means of a fax vote in the next few days," as a statement put out by the FIA read.
In the preamble, the FIA alluded to Dennis's appointment as representative for the Six, but what is rather interesting is that Horner's presence was required at the representation meeting. Whilst the exact nature of the 'new evidence' went unspecified - hopefully, in the interests of transparency, details will be released sooner rather than later - speculation suggests that the nature of the contracts between teams and Michelin formed the basis of the submission. As such it is to be expected that, if standard clauses covered six teams, the seventh - fundamentally the inheritor of Jaguar Racing's supply - was covered by the same conditions, too. So why, then, was Horner there if not for reasons of additional persuasion?
As an aside, if Red Bull Racing's stance was predictable, then so, too, was the revised verdict recommended by the FIA Senate, for legal opinion suggests that, in the instance of the matter going the full nine yards to end in France's (or US) civil courts - and the Six (certainly) were adamant that any verdict other than unconditional acquittal by the FIA's International Court of Appeal on the scheduled appeal date of September 28 would result to recourse in open court.
Back, though, to Concorde, and the expected effects of Red Bull Racing's 'defection' from G9 (now, effectively, becoming G7). The first question is exactly what benefits they were offered to leave G9 and sign on Ecclestone's terms, bearing in mind particularly that the manufacturer alliance has promised to unveil further plans at Hockenheim this weekend. That Red Bull management did not await those details indicates that Ecclestone's offer (or Ferrari's pressure) was too good (or persuasive) to delay for three-five days.
And, given that Concorde post-2008 has not yet been finalised, the chances of Ecclestone (and, forget not, the controlling banks) handing out blank cheques to a man reckoned to be as wealthy as himself are slim , to say the least. More likely Red Bull Racing were offered political and technical clout, by Ferrari/FIA/FOM, in exchange for signatures - at exactly the point in time as David Coulthard, whose contract was recently extended to include the first year of Ferrari power (at least), tones down his threats to call a series of drivers' strikes should their safety concerns not be addressed by Mosley.
Having early input into the framing of the 2008 regulations, particularly given Red Bull Racing's lack of motor manufacturer links, and Mosley's avowed intention - at least until a recent fan survey proved the FIA's contention that technology has little place in F1 as incorrect - to return the sport to 70s levels of downforce and sophistication, means Red Bull Racing, which commands fairly basic facilities after years of neglect by Ford, can influence specifications in their own favour.
If, as expected, Red Bull Racing switch to Bridgestone - expected to be the single tyre supplier come the 'new' F1 - sooner rather than later, thus providing a support function for their engine supplier, the team is in a position to influence the politics and mechanics of such a regulations, too. Ditto any testing regulations, for what will be good for the Prancing Horse will be as good for Red Bulls.
A rumour already exists that Austrian Mateschitz, a self-confessed adrenaline junkie, is eying the purchase of Ferrari from cash-strapped Fiat and the consortium of banks that reluctantly own 34.6% of the iconic motor maker and race team. Given the proximity of Mateschitz' country to Italy, given the relatively close ties which exist, given the marketing thrust such an acquisition would lend Red Bull, given the man's personal fortune - which, say Austrian sources, easily extends to a market-related value for Ferrari, such a scenario is not impossible. Red Bulls, red cars. Why not?