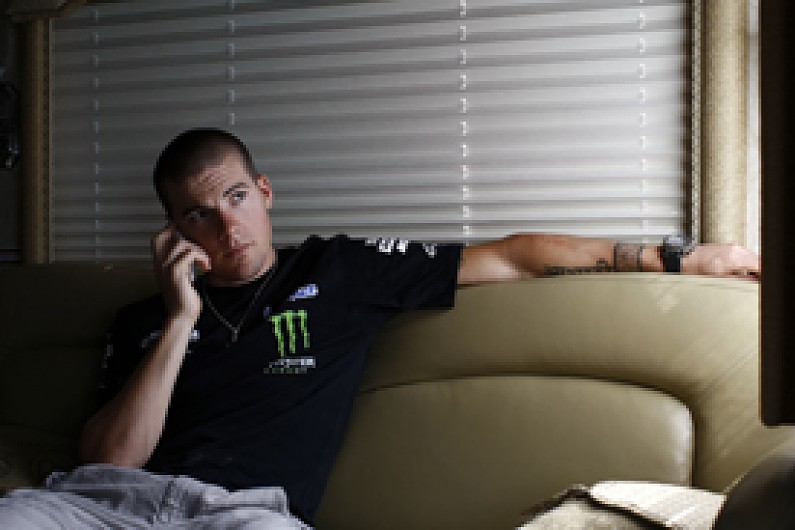 Yamaha has confirmed that it will promote Ben Spies into its factory MotoGP line-up next year.
The American currently races for the Tech 3 squad in his maiden MotoGP season, but had always been expected to be part of the works team eventually, having been contracted to Yamaha itself.
When news emerged that Valentino Rossi was bound for Ducati in 2011, Spies was instantly tipped as his successor, and has now been officially announced as a works rider for next season's championship.
"We're delighted that Ben will join the factory team for next season," said Lin Jarvis, head of Yamaha's racing arm.
"Ben has shown great promise in his first ten MotoGP races. He has learnt rapidly and recorded strong results, including a well-deserved podium finish at Silverstone - impressive for someone in their first full season."
Jarvis said that Yamaha saw 2011 as another learning year for Spies - but had big expectations for his long-term career.
"We believe that Ben will be a future title contender and that he will be a good fit with our team," said Jarvis. "His mission next year will be to continue learning, consistently challenge for podium places and try to win some races.
"I would like to take this opportunity to thank Herve Poncharal and the Tech 3 team for taking care of Ben this season and for giving him such good training for the years ahead. I hope that he will repay them by getting some more podium results in the second half of this season and helping them to secure top satellite team status at the end of this year."
Spies also thanked Tech 3 for its support this year.
"My first year in MotoGP has been a great learning curve and for that I have to thank Herve Poncharal, all the team at Tech 3 and especially my American mechanics who have stuck by me throughout this great journey so far," he said.
"Having previously been to only four of the ten tracks to date, I have to be pleased with where I am and with having achieved my first podium so soon.
"I'm especially pleased that Yamaha have recognised the potential in me and given me the opportunity to step up to the factory team so early in my GP career."
The 26-year-old American is currently seventh in the championship in his first MotoGP season. He arrived in the series having taken last year's Superbike world title at the first attempt, and also boasts three AMA Superbike crowns and a Supersport title from his time racing in America.
Current championship leader Jorge Lorenzo is expected to continue as Yamaha's main rider, although his '11 deal has yet to be formally announced.