Andrea Dovizioso has labelled outgoing Ducati MotoGP team-mate Jorge Lorenzo "a strange person" following their latest war of words.
Lorenzo will join Marc Marquez at Honda in 2019, following an up-and-down two-season tenure alongside Dovizioso at the factory Ducati team that has yielded three race victories.
The pair have had a fractious relationship this year in particular, with their Malaysia spat the latest in a series of heated exchanges.
Asked in an Autosport interview to sum up his two seasons with Lorenzo alongside him, Dovizioso offered the word "interesting", before elaborating on the impact the three-time MotoGP champion has had on him.
"The first season went how I expected: Jorge reinforced a lot my position in Ducati because he confirmed my indications and that was very positive," said Dovizioso.
"Each rider has his own particular characteristics and Jorge does, too.
"He is a strange person; he has his strengths and defects, as everybody does.
"This year hasn't been easy because when he started to go fast, the atmosphere in the box was tenser, as is normal when you have two riders fighting for the victory.
"If that happens, the situation inside the box is complicated.
"A major rivalry arrives in the box and losing against a battle Marc is different to losing against Lorenzo.
"Many people are working for both of us and regarding what you do, it has an effect on them."
Ducati will promote Danilo Petrucci - who is yet to win in MotoGP - from the satellite Pramac team to the factory line-up as Lorenzo's replacement.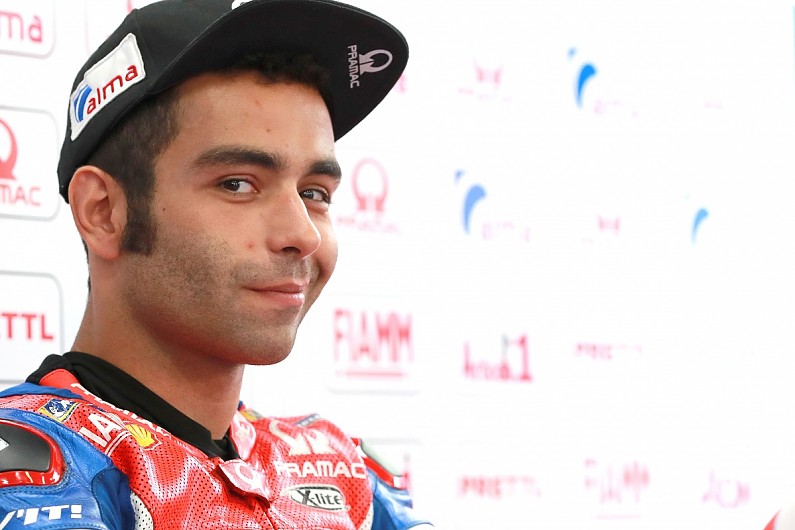 Dovizioso insisted that the change of the profile of his team-mate would not have any effect on his approach to 2019.
"When the season started the goal was to get the title, regardless of the fact I had Jorge next to me," he said. "Next year won't change anything."
Dovizioso took last year's title fight with Marquez down to the Valencia season finale, but was forced to concede honours this year three races early after a crash at Motegi last month gifted his Honda rival the crown.
But the Italian believes that Ducati is now in a much stronger position than it was 12 months ago, even if this is not reflected by the statistics.
"Last year we fought for the championship until the very last race, but we were fast at some circuits, and very slow at some others," said Dovizioso.
"We didn't have the consistency we currently do.
"At that point the regulations regarding winglets had already changed and we didn't have it clear how to adapt to those changes. And the tyres changed as well. Those two elements caused some confusion until Assen [in June].
"That is what made the difference, and it won't probably happen again in 2019 as now we have a more solid basis.
"Despite being further from Marc in comparison to last year, we are way better than in 2017."