KTM MotoGP rider Bradley Smith says the knee he injured in 2016 is now back to full fitness for riding, if not walking or running.
The Briton was involved in a crash during practice for the Endurance World Championship's Oschersleben 8 Hours last August, with an impact from another bike severely damaging ligaments in his right knee.
Smith missed three races for Tech3 Yamaha but returned to complete the season while lacking flexibility in the joint.
Having spent the winter working on it, including a dedicated rehabilitation programme at KTM sponsor Red Bull's Diagnostics and Training Centre in Austria, Smith is back to riding without restriction.
"I'm pleased it didn't deteriorate during the three days," he said following the Sepang test.
"The work that we've done, it's not affecting me on the bike anymore, the flexibility is there and I can now get in the right lean angles that I need to.
"From that riding point of view, we can tick that off the box now as 'no further problems'.
"Generally walking, running, that's going to be a problem for maybe the rest of my racing career.
"In terms of on-bike performance, no issues there."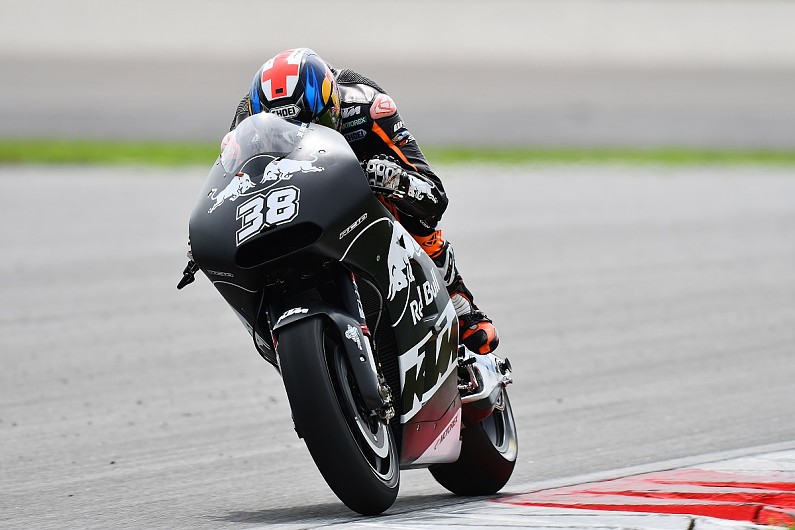 Smith joins KTM after spending his first five MotoGP seasons with the satellite Tech3 squad, running year-old Yamahas, and says life is "more complicated and better" as a factory rider.
"I think they go hand-in-hand," he said.
"The days are longer, I think we've been lucky to get back just in time for food, at 10pm every night [of the Sepang test].
"That's quite different to what I'm used to, normally we are wrapped up and out of here pretty early.
"But there's a lot of debriefs and a lot of speaking and going through data to try to learn and understand.
"But also, off the back of that, you might spend an hour in a debrief, but the next day you might get a second in your back pocket.
"And that's the type of things I've always wondered how they do."