By the time MotoGP riders line up on the grid at Jerez on April 24, it will have been 168 days since the series last raced in Europe, in the controversial 2015 season finale at Valencia. The teams have been kept busy in that time, adapting to a new tyre supplier and the introduction of a control ECU.
Qatar got the new season started last month, before a double-header in the Americas. But what do the first three races of the campaign tell us about the year ahead?
AGGRESSIVE MARQUEZ IS CARRYING HONDA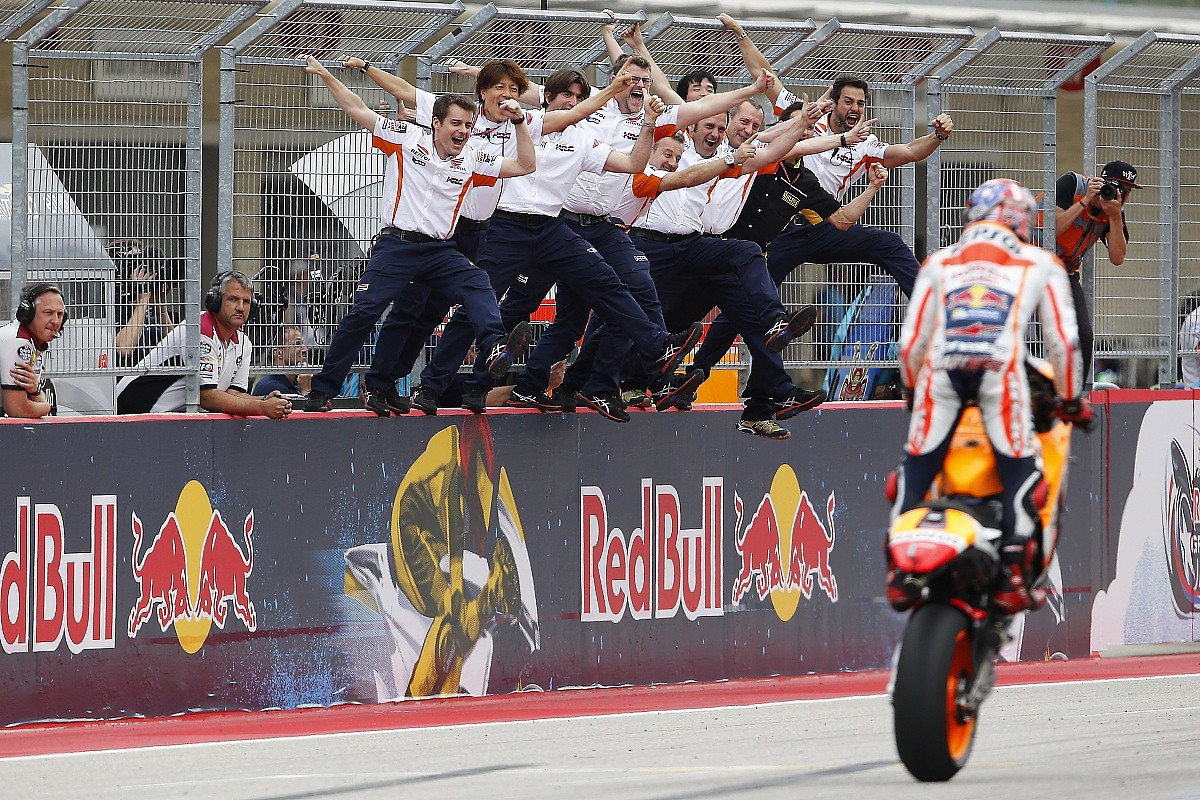 Marc Marquez has always made compelling viewing. Watching some riders, you can sense they're close to the limit, but Marquez always looks like he's literally throwing his bike at that imaginary line, seeing what will stick.
When it works, it's as fast as it's spectacular; go back to 2013 and especially the run of 10 straight wins to start the '14 season. When it does not, you see Marquez sliding across asphalt or being flung through a gravel trap.
Sometimes, you get both, like in Argentina and the United States. He went off three times in qualifying alone at Termas de Rio Hondo, including a sizeable Turn 1 shunt, but still claimed pole by four tenths.
On the Saturday morning at Austin he went off at the final corner on his way to what would have been the first sub-2m04s lap of the weekend.
Crucially, those crashes helped him find the limit before the race; he won both of them, and heads back to Europe with a 21-point championship lead. It's something nobody saw coming during Honda's very public struggles to play catch-up and understand MotoGP's new control ECU.
Marquez admits he did try a more sensible, smoother style of riding during that long, hard winter, but found that his old ways worked better, to the point that satellite Honda rider Cal Crutchlow likened his data to useless squiggly lines.
Honda still has work to do, lacking in acceleration in particular, but Marquez is making the most of what it has by a considerable margin.
LORENZO LOOKS OMINOUS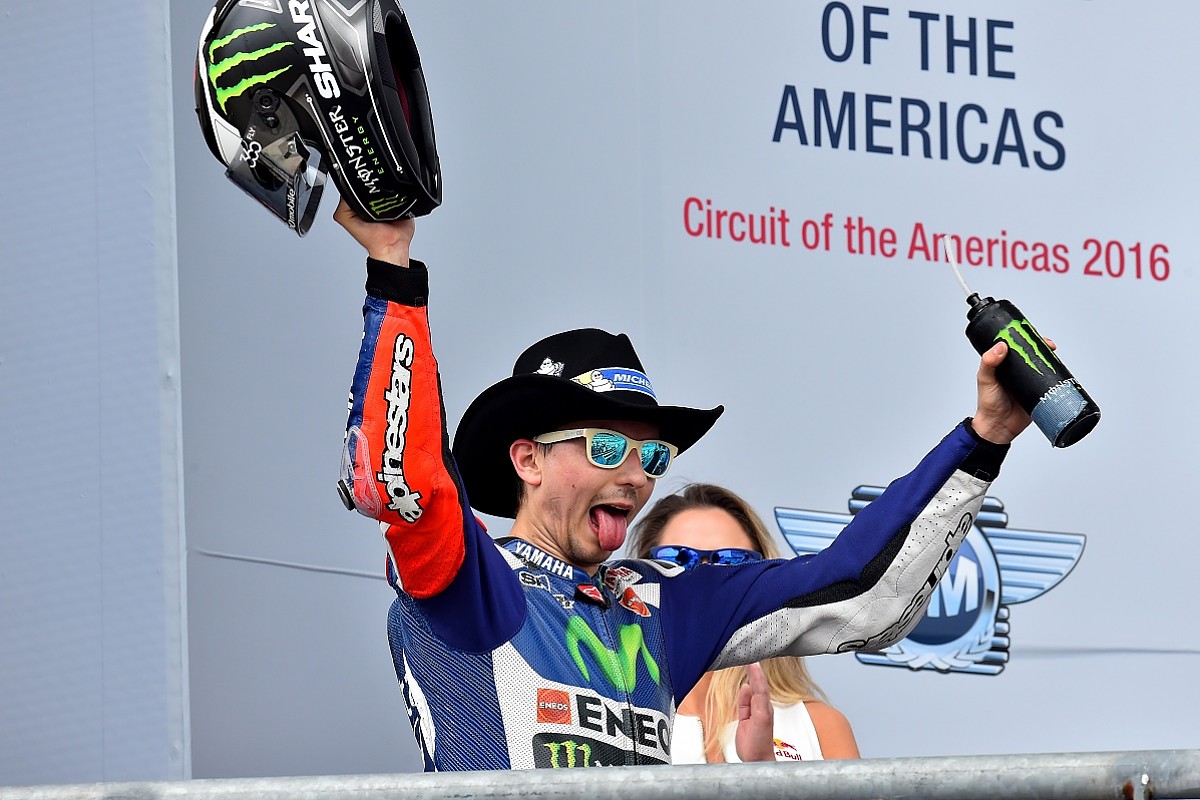 Jorge Lorenzo rode like he had never stepped off his Yamaha between winning the 2015 title at Valencia and the '16 season-opener at Losail, flying in the face of the off-season tyre and electronics changes.
It was a typically polished performance from Lorenzo, starting in the best possible way and seeing off a legitimate threat from the Ducatis, which led early on.
He predicted tougher times at Termas de Rio Hondo and Austin, two venues where he's never tasted success, the latter also in part due to Marquez's peerless record there.
As it turns out, Lorenzo was right. He made massive gains during practice at each grand prix, and actually led both into Turn 1, but they unfolded in very different ways.
On a low-grip surface, he was never comfortable in Argentina and fell down the order before crashing at Turn 1 - a rare fall, but part of a trend towards riders losing the front end without warning from the Michelin tyres.
A week later at Austin, Lorenzo was the only rider who got close to Marquez, qualifying within a tenth of him, but had learned his lesson. He was not comfortable under braking on full tanks, but decided to play it safe and make sure he banked 20 points in the race.
Even with the DNF in Argentina, he is eight points closer to the championship lead than he was 12 months ago, and looking forward to some very happy hunting grounds.
DUCATI SHOULD WIN BEFORE LORENZO ARRIVES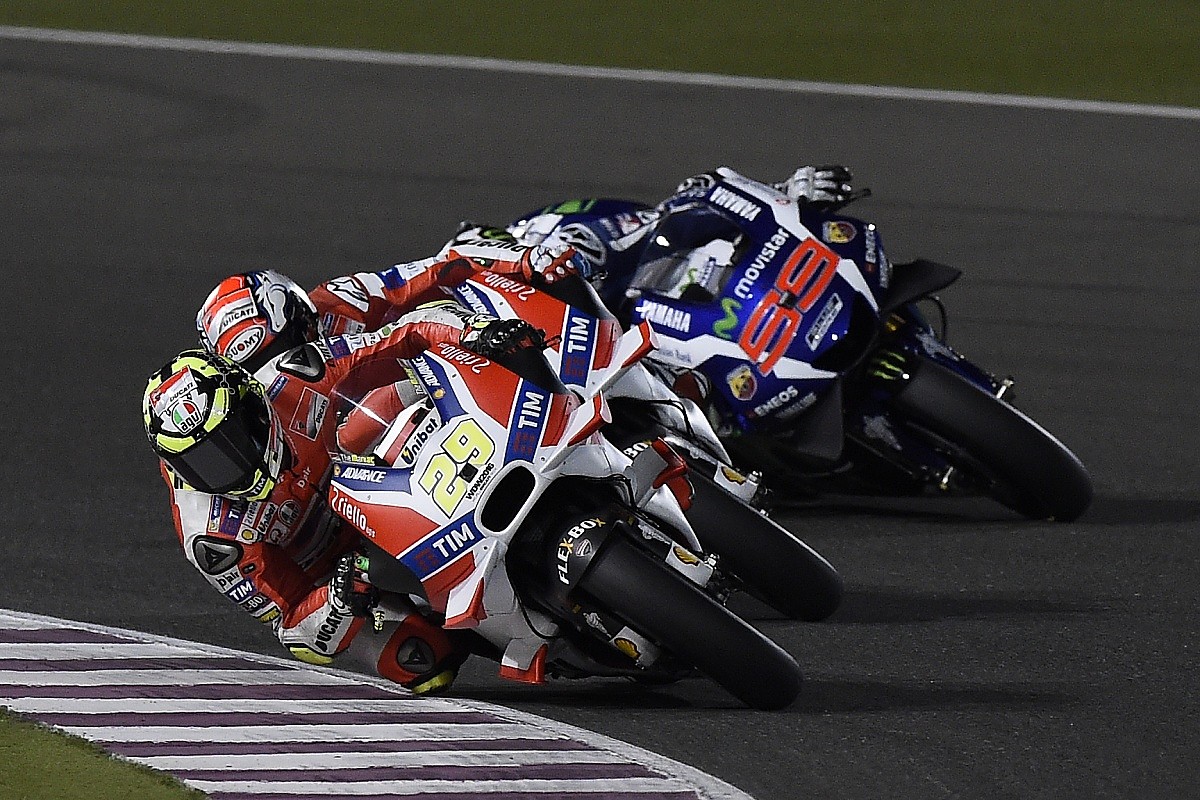 Ducati will not need reminding that by the time it gets to Jerez, where it's expected to unveil Lorenzo as a prized recruit, five-and-a-half years will have passed since it last won a MotoGP race.
At that time it had a peaky Desmosedici that only Casey Stoner could tame and that later kept Valentino Rossi winless across two seasons, but since general manager Luigi Dall'Igna arrived in late 2013 it's made serious inroads with a more well-rounded machine.
Ducati's 2015 podiums mean it has lost its softer-tyre and fuel-usage concessions, but with its GP16 it's taken another step forward. Even beyond the prodigious engine power so visibly demonstrated in Qatar, Andrea Dovizioso and Andrea Iannone have looked more competitive for longer across these first three grands prix.
Now back in the fold as a test rider, Stoner has started work on the 2016 bike, focusing on development parts, and his experience will help that upward trend continue throughout the season.
Should one of Ducati's race riders have won in Qatar? Probably. Should they both have finished on the podium in Argentina? Definitely.
Will one of them win a race before the end of this year? Don't bet against it.
IANNONE MUST FINISH RACES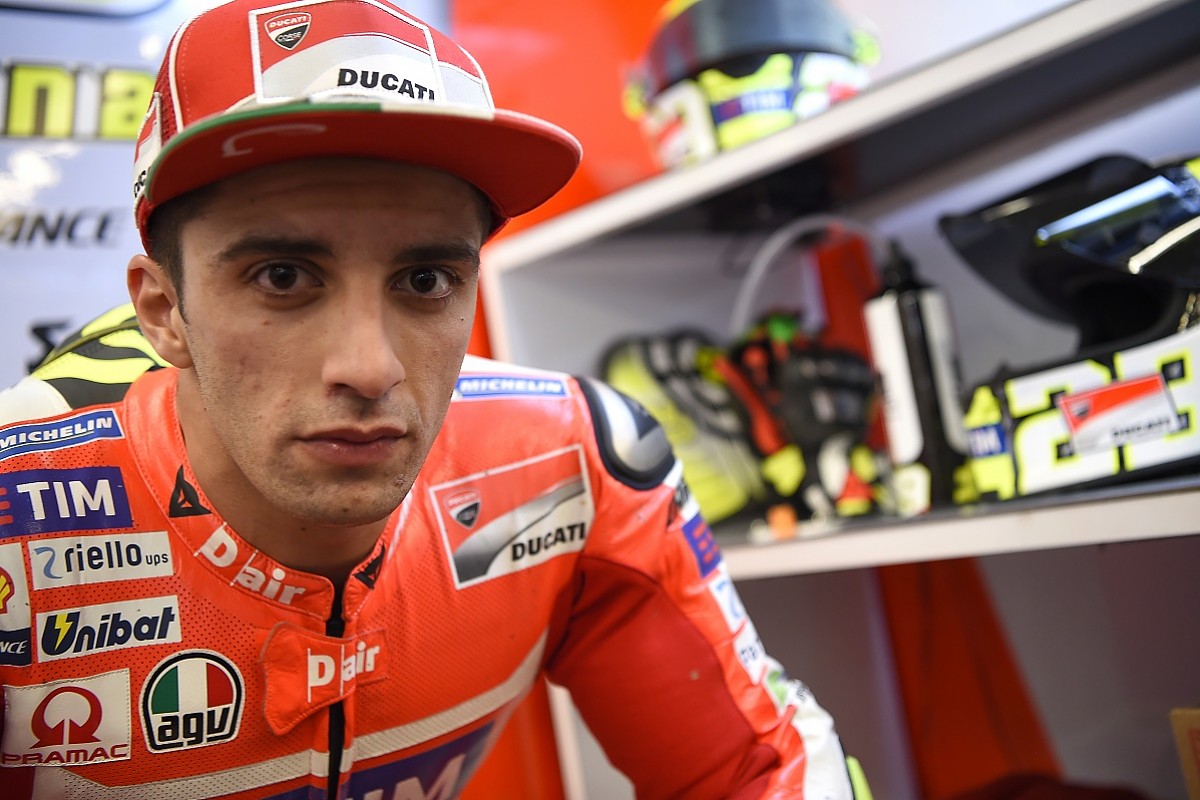 There's rarely a good time to take your team-mate out of a race. Maybe if you're running a distant last and second-to-last it would give the team a chance to start packing up early to beat the traffic, but other than that it's a cardinal sin. Especially if you're running third and your team-mate is second, two corners from the end of a race.
Iannone had what he described as a "very difficult" few days after doing just that in Argentina, collecting Dovizioso in what he says was a move more about defending third from Rossi than taking second. Either way, clumsy is about the kindest description you can find for it.
It was not a good look. Especially when Iannone had already crashed out of the lead pack in Qatar's season opener, after his battle with Dovizioso for top spot helped Lorenzo stay in touch. Especially when he had already failed to finish three of the last four races of the 2015 season.
Iannone was right to say he "needed" his Austin podium. Unless something very strange happens, Lorenzo is on his way to Ducati and will replace him or Dovizioso in that garage. At the start of the year, you would have said Iannone was more likely to stay, but teams only tolerate riders crashing out of races - let alone into team-mates - for so long.
PEDROSA NEEDS TO EAT SOME PIES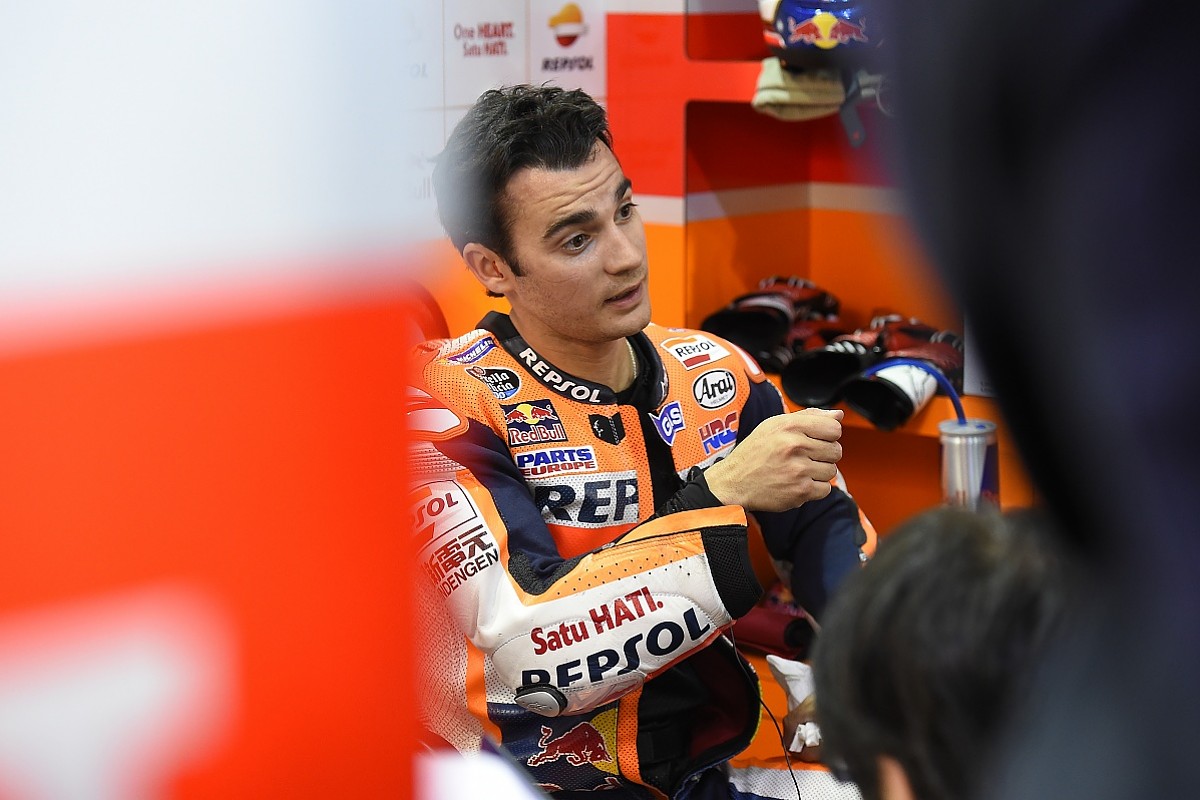 OK, that's a crude way of putting it, but Dani Pedrosa suspects his diminutive frame is hurting him on the new Michelin tyres.
After missing three early-season races due to 'arm-pump' issues, Pedrosa was impressive last year, winning two of the last four grands prix on his way to fourth in the standings.
Some expected the Michelin tyres would suit his smooth riding style, but that's not been the case. Pedrosa has generally lacked feeling and therefore pace.
Part of that, he believes, is that he's not been able to generate heat and therefore grip in the rear Michelins. And that situation has not been helped by the use of harder compounds and stiffer constructions following a couple of scares.
Officially listed at 5ft3in, Pedrosa is the shortest rider in the field, and at 51kg he is 8kg lighter than the next lightest rider, Marquez, at 59kg. He is also 15kg lighter than the average weight of the 21 riders, 66.38kg. While that obviously helps in a number of ways, it's not doing him too many favours at the moment in turning the Michelin rears on.
At Austin he was the only factory Honda, Yamaha or Ducati rider to pick the soft rear tyre and he did look more competitive, running behind third-placed Dovizioso - at least until he lost the front end at Turn 1 and skittled the Ducati.
STILL PLENTY OF LIFE IN ROSSI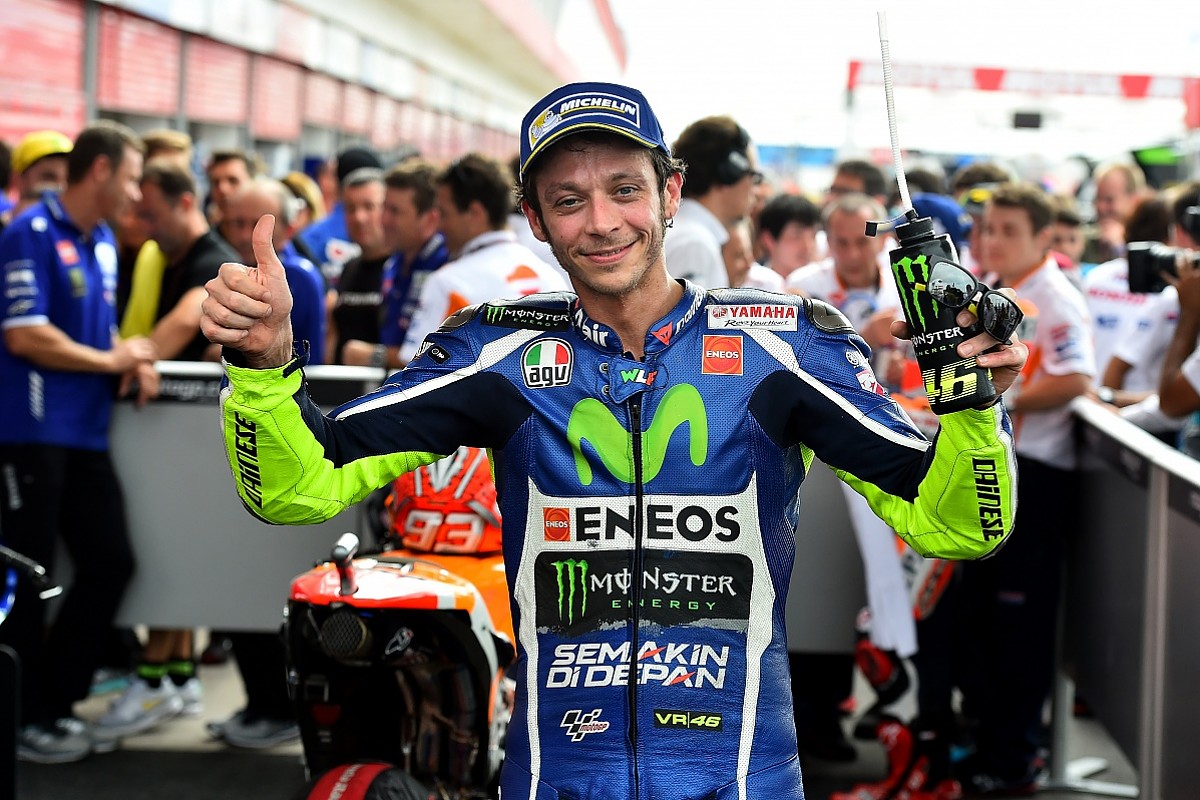 Any thoughts that the saga that was the end of the 2015 season might have sapped energy and/or enthusiasm from Rossi have been quickly dismissed.
Rossi himself had spoken pre-season about the challenge of maintaining his 2014 and '15 level of performance - easier said than done when you're 37 years of age. All sportspeople start a slide at some stage in their career, but Rossi is showing no signs of slowing down.
While unable to make a move and sneak onto the podium, he was part of the lead fight for the duration in Qatar, and looked more than comfortable behind Marquez in the first half of the Argentina race. He didn't have the same feeling on his second bike, but was experienced enough to keep it on the island in a race that an impatient Lorenzo crashed out of, then pounced when the Ducatis imploded.
Austin was his first DNF since September 2014, 25 races ago, but the weekend confirmed that he's made progress in qualifying as well, starting on the front row for the second time in three races to return to Europe with an average grid position of 3.33, compared to last year's 6.67 after the same three venues.
SUZUKI WILL MISS VINALES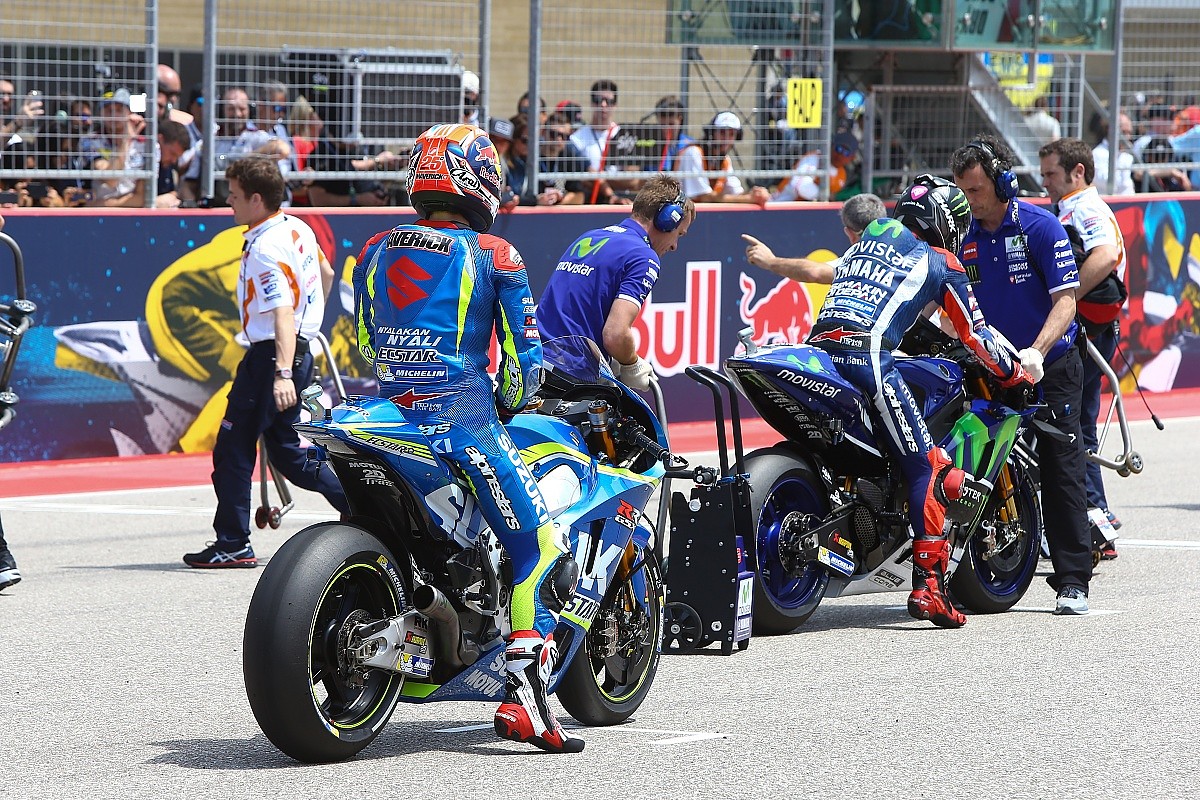 Suzuki has arguably been the brand to make the most progress over the off-season, as you would expect following its first year back in MotoGP.
Its GSX-RR has more power in 2016 and a fully-seamless gearbox, and looks responsive in the front end, if lacking a little bit of ultimate grip.
And, especially with Maverick Vinales on board, it looks fast. Also in his second season, Vinales was less than a tenth off pole in Qatar, and has qualified an average of 0.67s closer to top spot in the first three rounds than he did last year.
Second and a maiden podium went begging when he fell in Argentina, but results will come and could take Suzuki to its best MotoGP campaign since 2007 when it recorded eight podium finishes including a wet-weather win.
But with Vinales looking set to move to Yamaha next year, he will leave big shoes to fill.
His more experienced team-mate Aleix Espargaro has not been able to match Vinales, with a 0.161s-deficit at Austin the closest he's been in qualifying and fifth behind him the following day his best race result of the year.
Espargaro is out of contract at the end of the year and needs to get closer to rising star Vinales to ensure he gets another.
SATELLITE RIDERS HAVE MISSED OPPORTUNITIES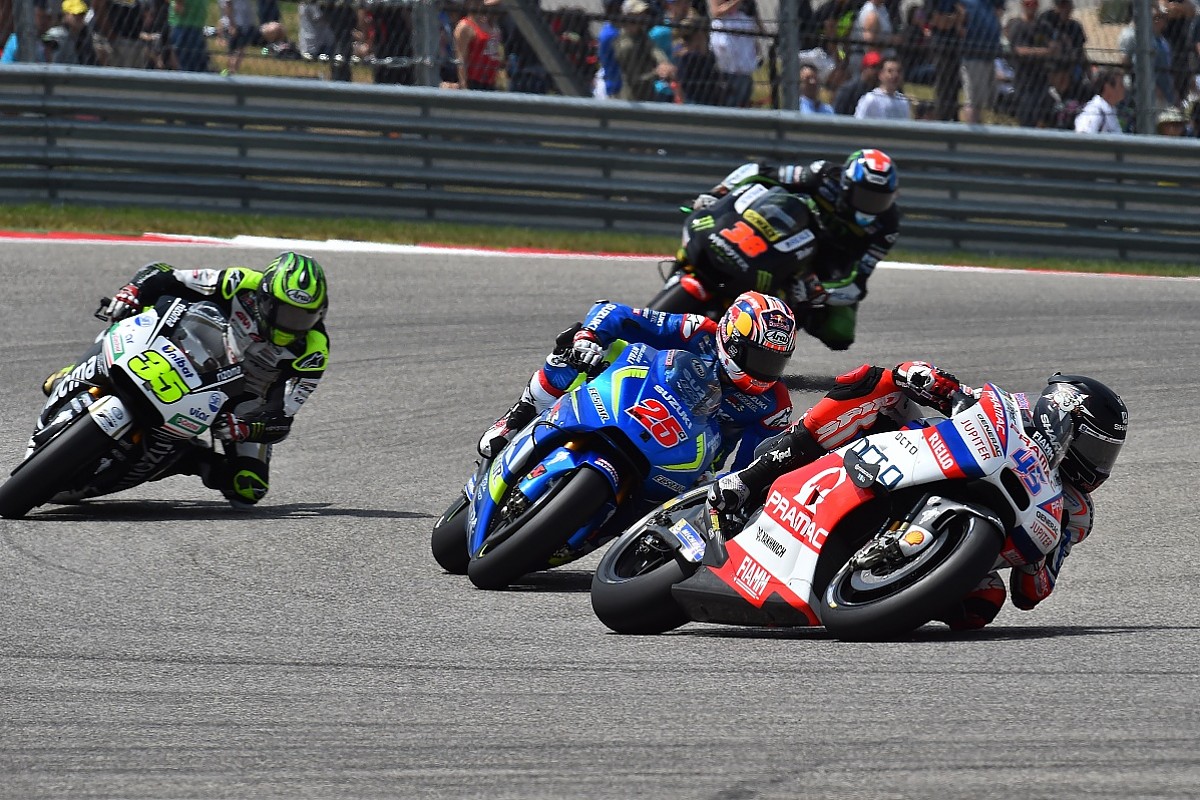 The consensus among the satellite riders pre-season was that if they were going to capitalise on MotoGP's technical overhaul and beat factory riders, it would have to be early in the year before development kicked in. That did not happen during the flyaway races.
Cal Crutchlow has arguably been the quickest of the pack, but has fallen four times in the three races and is yet to score a point. He reckons fifth places were on offer each time, which would've put him third in the standings.
Bradley Smith has struggled with the Michelins, admitting at times that Tech3 was lost, before overhauling his set-up at Austin, making changes by the centimetre rather than millimetre. He followed Crutchlow down in that race, ending his run of 26 consecutive points finishes.
With finishes of seventh, sixth and seventh, Smith's team-mate Pol Espargaro is fourth in the points heading back to Europe.
Scott Redding has shown plenty of promise with Pramac Ducati, particularly early in weekends, and should have been the recipient of Pedrosa's Ducati-assisted third place in Argentina. Redding was riding away from Pedrosa when his bike slowed, but at least he did bank sixth in the US.
The Argentinian mayhem helped Eugene Laverty take a career-best fourth, and Aspar and Avintia have enjoyed moments in the sun, while Jack Miller has taken the Marquez approach on his Marc VDS Honda, but crashes - including the one that re-injured his right leg at Austin - have outweighed the flashes of speed.
MICHELIN MEANS BUSINESS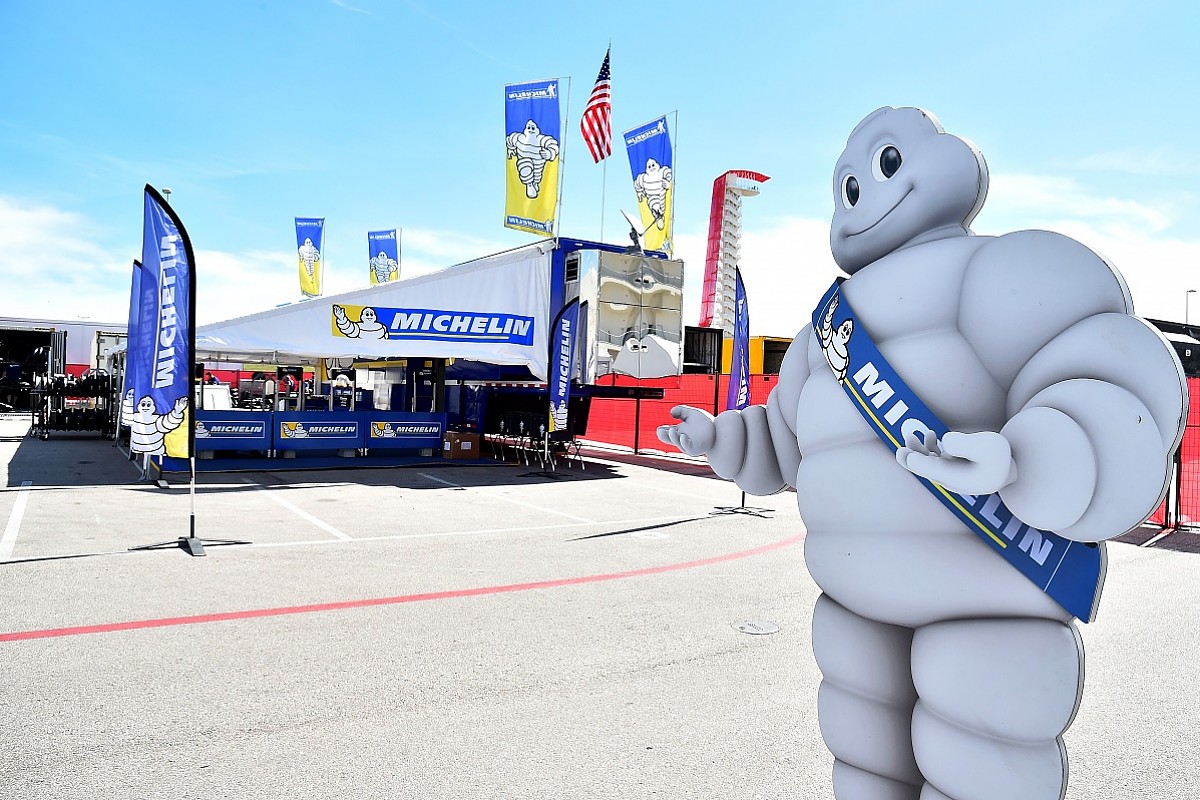 Praise flowed towards Michelin after the Qatar Grand Prix, its first MotoGP race since the end of the 2008 season.
Race pace was seven seconds faster than in 2015 and riders were happy, impressed by the work the French supplier put in over the winter in particular to develop its range.
Then came a reality check at Termas de Rio Hondo, with the issue in practice on Redding's rear tyre, which led everyone's thoughts back to Loris Baz's failure during pre-season testing at Sepang.
Redding's tyre is due to be investigated properly when Michelin gets back from Austin, with more information expected before Jerez, but a theory expressed by Rossi links those two problems with larger riders on Ducatis.
The decision to start fourth practice in Argentina after the Redding incident but without any insight into what happened was questionable (and that was down to race direction rather than Michelin), but it's tough to fault Michelin's approach since then. Especially producing new batches of the soft and rear medium tyres ready for use at Austin just six days later.
The run started on Monday in France and the rubber, with a stiffer construction but slightly softer compound, arrived in time for the soft tyres to be used on Friday and the mediums on Saturday. It was an impressive sign of Michelin's commitment.
2015 CONTROVERSY LOOMS LARGE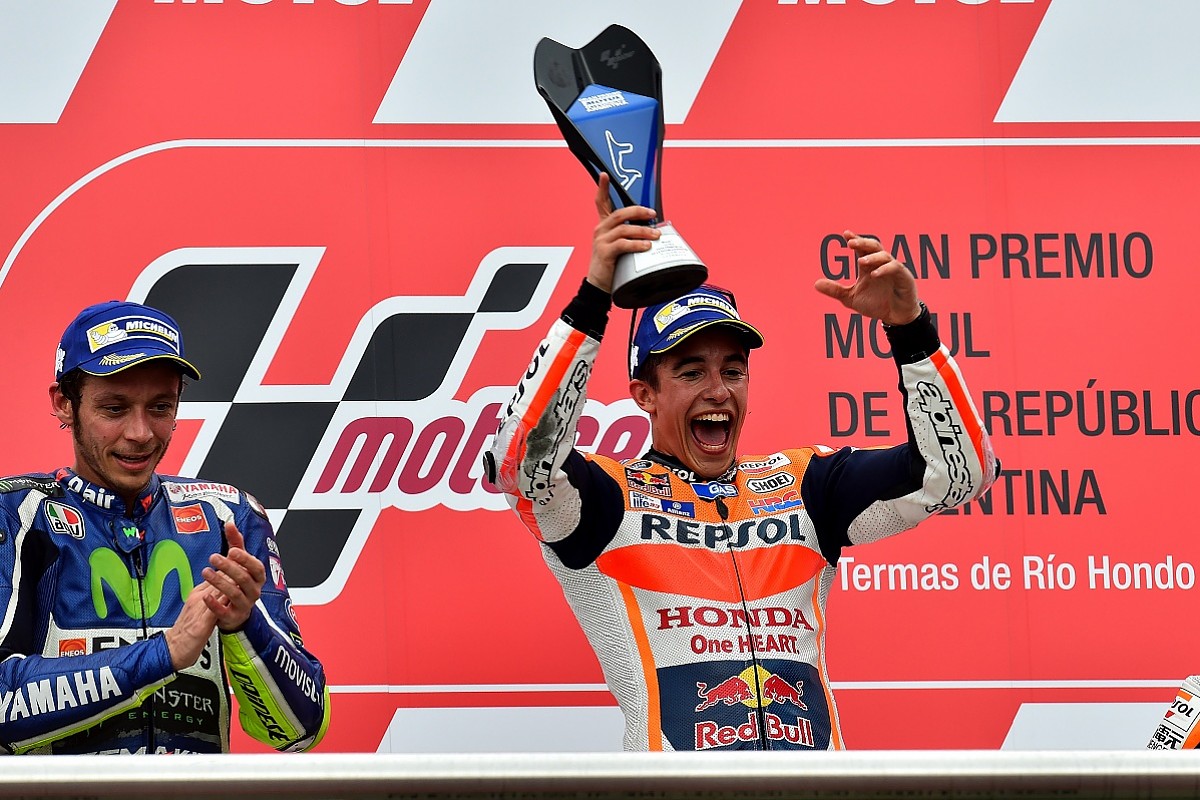 The fallout from the row between Rossi and Marquez - as the former tried to beat team-mate Lorenzo in the title fight - is still being felt.
Rossi predicted that the relationship between the three riders would never be the same, and based on what we've seen so far it appears obliging at best.
We've not had any on-track fireworks - unfortunately the flag-to-flag circumstances in Argentina prevented another battle for the lead between Marquez and Rossi - but the body language off-track has been interesting.
Marquez has tried to move on from it, but while Rossi is not bringing it up himself, he doesn't mind referencing the past. That's fine, but what's now on show between the three is probably only a step above passive hostility. Handshakes, eye contact and friendly smiles are all largely gone.
If you have access to MotoGP's excellent online video service, find the Argentina GP post-qualifying press conference and go about 19 minutes in. There's a question in Spanish to Marquez that is essentially, "You used to say Rossi was your idol, but he says you betrayed him - is that still the case?" and watch an unnaturally uncomfortable Rossi, sitting right next to him. Who needs reality TV?