It seems as though the stars might be aligning for the dream team that is Valentino Rossi aboard a Ducati for the next two seasons in MotoGP.
The furthest star away is actually Valentino himself, or his shoulder to be more precise. It's in a mess after falling off a motocross bike in late April 2010 and only having the operation to fix it in early November, by which time it was in even more of a mess with tendons having shortened, some maybe becoming permanently damaged.
It was telling how Valentino shook my hand on Tuesday that he could hardly lift his elbow from his chest and was very careful how he gripped. More un-masculine wet fish than being able to hold onto a 240bhp bike over the crest at Mugello. Rule number one when greeting a motorcycle racer; never slap them over the shoulder, no matter how good your best intentions.
Two things struck me; he really isn't very well with this shoulder, or it's a bit of a VR bluff he and his mates have cooked up. Nothing wrong in the latter as that's all part of racing, but seeing him snowboard down a steep red slope on Thursday afternoon struck me as not the brightest of things to be doing, considering the guy costs Ducati and his other sponsors over €1 million a race.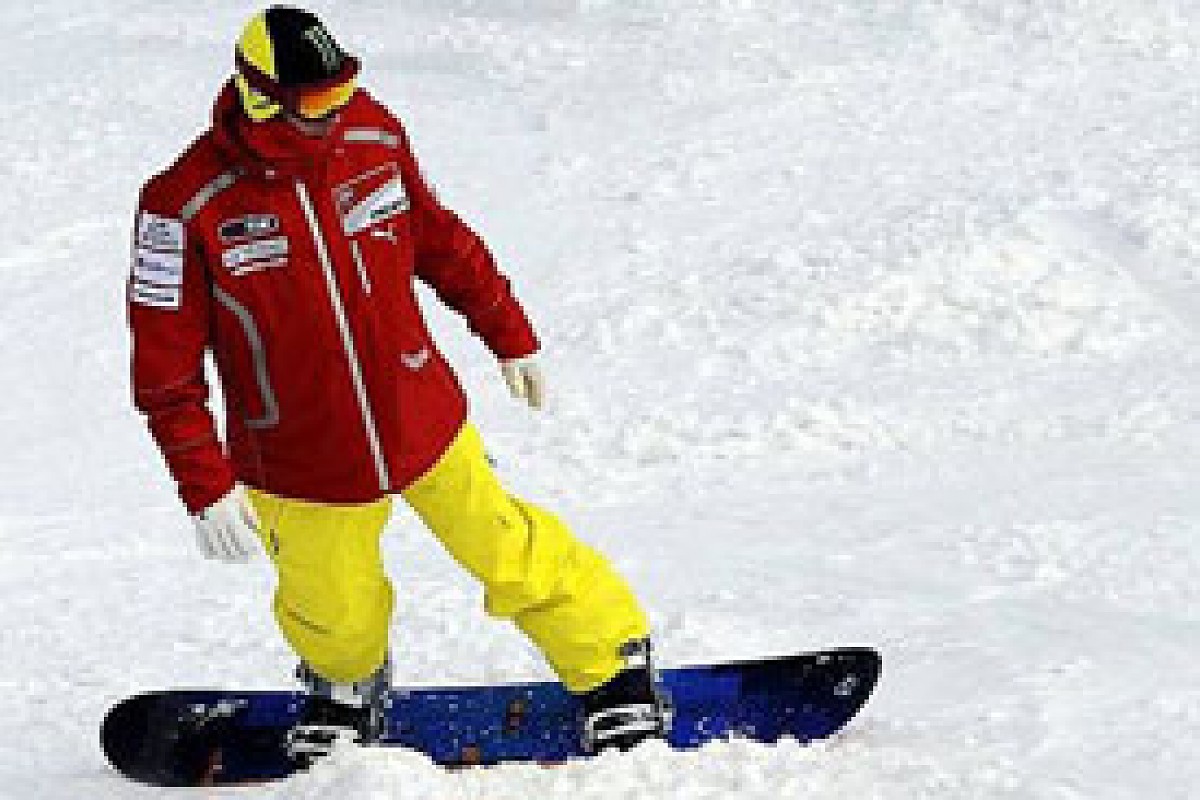 Valentino Rossi © Sutton
PR picture-friendly that it was to have him in red on the slopes, I wouldn't have let him do it when wannabe Herrman Meiers are rattling past him at 50mph. Well, that's what I thought as I passed a stricken snowboarder 10 minutes later being stretchered away on a snow mobile.
That was my first concern. Secondly, the GP11 Ducati looks, on paper at least, to have rid itself of the dreaded front end nightmares of 2010. Nicky Hayden went off it at 124mph at Jerez. Casey Stoner had his fair share of loop the loops too.
"Yeah, for sure that's one of the places we want to improve," said Hayden. "Make the front better, get to understand it more, where we can find the feeling and have a bit more cushion there - so when it's pushing you understand it and it's not too late.
"A lot of times we struggled in corners last year where we closed the throttle and didn't actually use the front brake to hold the front, it didn't steer so well, so that's one area for sure."
Team manager, still part test rider, top bloke and wearer of the finest set of sideburns in the 21st century, Vito Guareschi said the problem may be cured.
"Ohlins are making a new fork that is really a blend between the 2008 fork and the 2010 one," he said. "The bike in Valencia, and at the moment, has 48mm forks but the new forks we will get for the first test in Sepang will be 42mm for the GP11."
"It's really a flex package that we are making to try and overcome the problems. This includes a new chassis [airbox] that will still be stable on the brakes, but have enough flex to help the riders into the corners."
The steadying hand is Jerry Burgess and the guys who have come over with Rossi. To be hugely stereotypical about this, the Italians got in a bit of a flap during the autumn about how they were going to make a bike for Rossi, but one gets the impression the Italians are realising that getting in a flap will not help the project.
Project boss Filippo Preziosi has already fathomed some of Burgess's unruffled abilities.

"Jerry is so very good too," siad Preziosi. "He is very positive and calm, even if there is something not very good or bad on the bike, he is always explaining this in a positive way in order to make it better."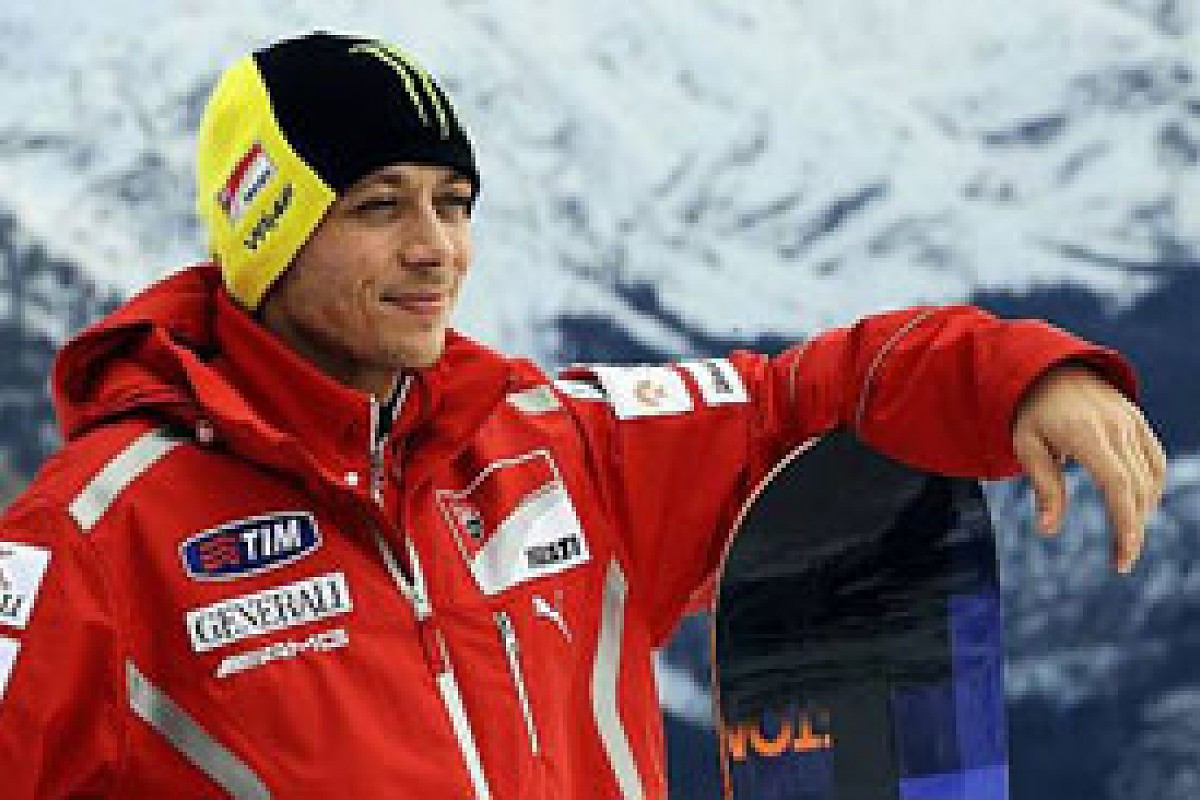 © Sutton
The whole Italian thing is going to be a good thing, in that direct words from Rossi can not be lost in translation.
However, with the GP11 being an evolution of the GP10, we all await the 1000cc GP12 bike for the new formula next year. That bike has already been worked on for nearly a year, soon to be running at Mugello for its customary roll out in April, just as the other bikes have had in recent seasons.
Can Ducati steal a march on the others just as they did when the 800cc formula came out? (the bike taking 11 wins from 18 races in 2007). Preziosi didn't answer too many questions about the GP12, particularly regarding the capacity. Might it not be a full 1000cc? Remember some engineers tried to out-think physics by not having a full 990cc engine in the early days of MotoGP? Don't tell the riders if it's not a full bore.
Rossi will have a great deal to say about the GP12 once he gets his teeth into the Bologna culture, but that seems to be a long way away at the moment. Not that he won't get on with them, but in that his recovering shoulder is going to be the focus of all the attention in the formative months of the 2011 season. Don't forget that when we got to Mugello in June last year, he was beginning to complain about the diagnosis of his injured shoulder over a month earlier - alas all that was forgotten when he fell off on the Saturday.
"Based on the controls we have done during the year, it seemed just the result of a normal fall," Rossi said. "But in reality the problem was a bit bigger.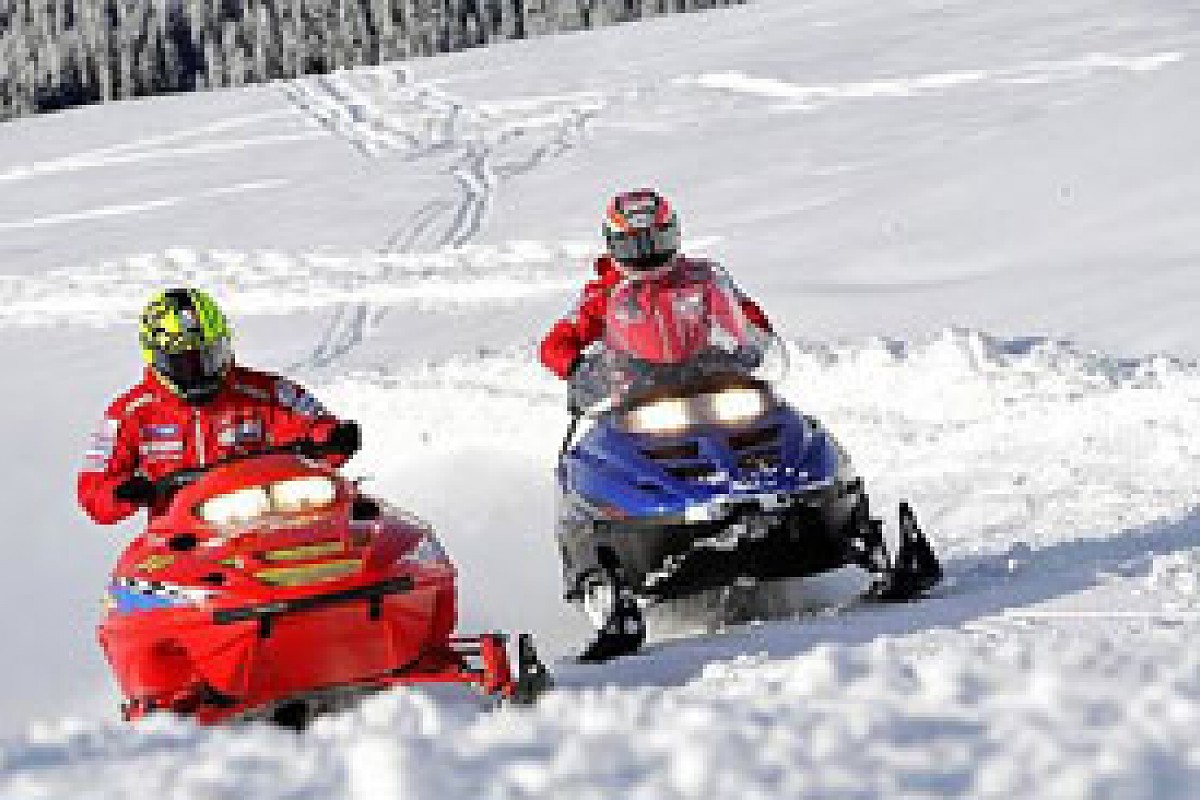 Valentino Rossi and Nicky Hayden © Sutton
"Unfortunately, when you have to nurture a tendon, you cannot improve too quickly. You have to adjust yourself to the normal time for recovery. The tendon, five, six weeks just to have no scarring, then after that you can start working on the muscular structure.
"I hope to be in shape for March 20th and at 100 per cent in let's say April or May."
All of this leaves Nicky Hayden as the experienced team leader with a hell of an opportunity to get stuck in with a bike that has a front end stuck to the ground. He's actually going to have the same engineer as 2010 in Juan Martinez, good for Nicky that he can build on a full season with the Spaniard rather than the disrupted 2009 with a change half way.
"We've been in contact a lot since Valencia, talking about things, we've got really good chemistry. I've got a really good guy in my corner."
Nicky will enjoy being a little in the background as the fans go to town on the whole Rossi at Ducati fiesta. The fans were out in greater numbers than ever before at an event, where the Tifosi's beloved Ferrari drivers are present, to see Rossi last week.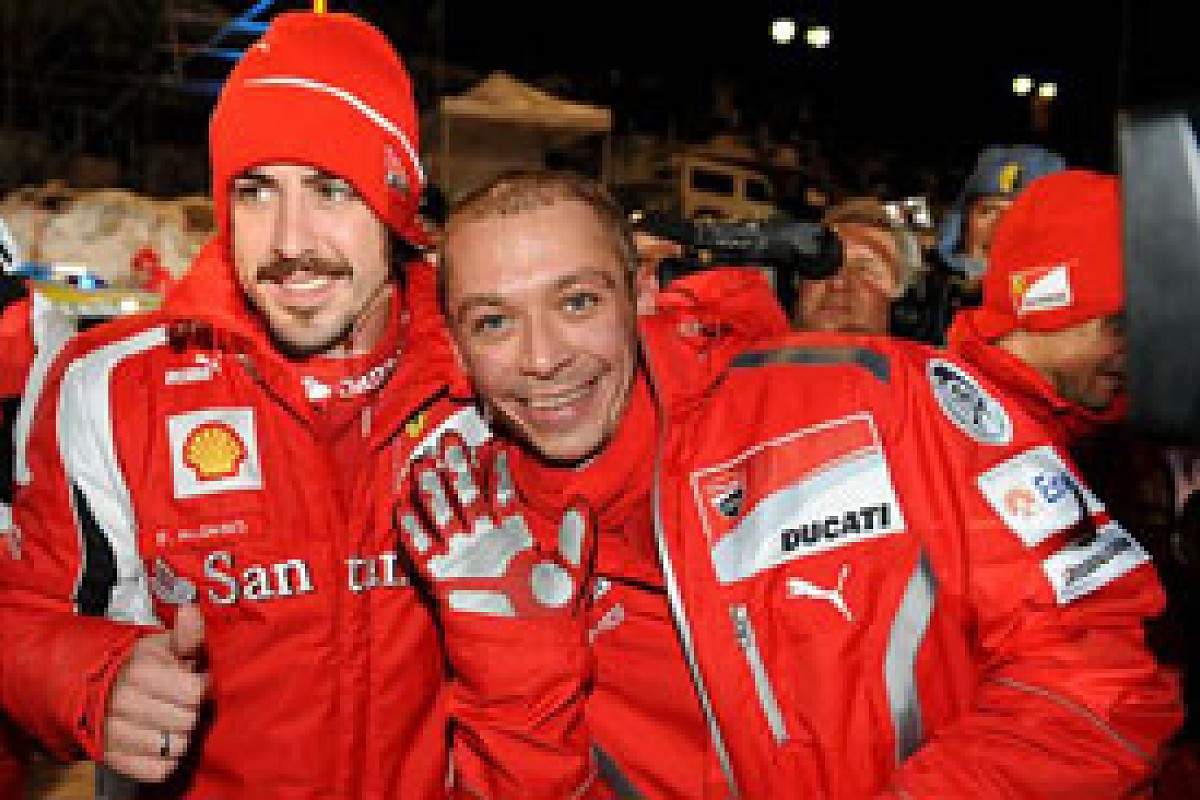 Fernando Alonso and Valentino Rossi © Sutton
Fernando Alonso and Felipe Massa were never on their own, but they had nothing like the mobbing Rossi had, so much so that Valentino was last to arrive to events (no change there then!) and one of the first to leave.
That might have grated some people, but at the end of the day he's won seven titles in 500cc, 990cc and 800cc MotoGP. No-one else has won more than one yet. The last person to win more than one 500cc/MotoGP title was Mick Doohan in 1998. Blimey.
So, how will it all go? Of course race wins will be there, but the title is all down to how good Valentino's shoulder is in the early races when the others are piling up the points.
For Ducati, it may do well to blend in what Hayden's got to say as he's fit and the man with the most miles on a works Ducati. He's a world champion and no other team in the pitlane can boast two MotoGP champions.