Robert Wickens says driving again is "the best therapy" after leading parade laps at the Toronto IndyCar race in a specially adapted road car with hand controls.
Wickens hadn't driven a car in public since his "life-changing" accident in IndyCar at Pocono in 2018 but returned to drive at the head of the field before Sunday's race with a specially developed Acura NSX in front of his home crowd.
The team Wickens drove for in 2018, Schmidt Peterson Motorsports, has a sponsor called Arrow which helped develop the hand control tech used on the NSX, with a throttle ring around the steering wheel and a hand-operated brake.
"It's just been quite the ride, and we're not even one year in of what's going to be a very long recovery," said Wickens.
"But hopefully I can keep on driving because I think that's the best therapy I can have.
"I'm a little bit concerned by how eager I am to get back in the car, especially after driving yesterday, because I was always having this - it's kind of like the angel and the devil on each shoulder because once I get back into racing full-time, the rehab is almost going to be sidelined.
"And then I need to figure out at what point am I OK to start driving again and almost give up on rehabbing.
"That's going to be a...that's a future problem. So right now we can just focus on this event."
Wickens was applauded from the grandstands as he went on his parade lap, and then gave the ceremonial call for drivers to start their engines before the race, which was won by Simon Pagenaud.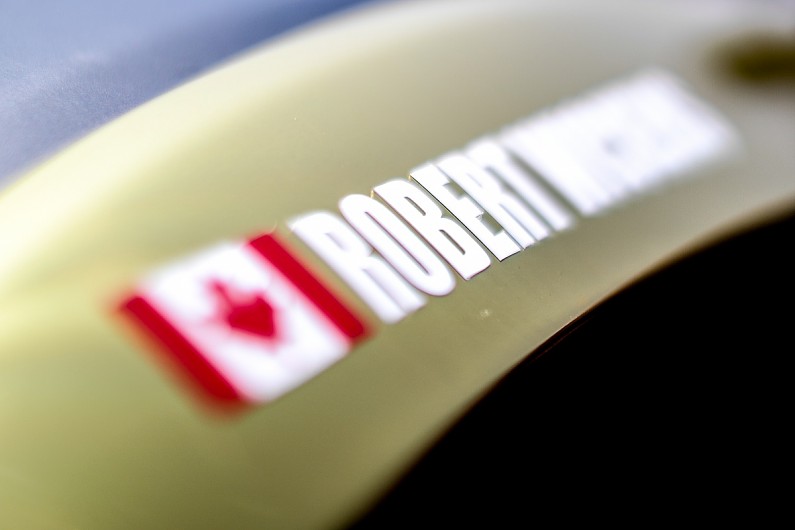 Wickens has said that returning to IndyCar remains a "dream" and could get on top of hand controls.
Mike Long, the chairman, CEO and president of SPM's title sponsor Arrow said during the Toronto weekend that his company could support Wickens in the use of hand control tech if he returned to IndyCar racing.
"It's very adaptable. In fact, what we try to do at Arrow is not come up with this complex technology that's not going to be suitable," said Long.
"We're showing off this technology because this technology could be for anybody in the world with Robbie's problem to get back on the road with a car and drive their own way.
"So that's really what drives us is trying to do good.
"We will continue to develop this all the way back to the Indycar for Robert, whatever he may need, and there will be certain pressures that I'm sure will be put on IndyCar to allow it to happen.
It's no different than golf or other sports where you've seen people with certain handicaps being able to compete with people that don't have them, and we think this is nothing different.
"So I'm totally convinced we can put Robert back in a car. It will be possible for him to drive, and we won't stop until he gets there."