Fernando Alonso has no plans to contest the full IndyCar season next year as part of his on-going bid to complete the unofficial triple crown of motorsport.
The two-time Formula 1 world champion has revealed that if he returns to the Indy 500 in 2020, after his failure to qualify this year with McLaren, it will again be as a one-off.
Alonso had previously stated that a full season in IndyCar was an option for next year, but he has now explained that he is not ready to make the commitment to do the full championship.

Will Alonso's Indy failure end the age of versatility?
"If I do Indy, a one-off will be the approach again," Alonso said. "To do the full season at the moment is too much of a commitment in terms of races," he said.
"If you go there you should be in contention; you are not a tourist."
He explained that doing the full season would involve him racing at multiple new venues which would require extra preparation.
Alonso also dismissed the idea of contesting the races on the IndyCar schedule ahead of Indy to prepare for the big race.
"To do four or five races as preparation doesn't make sense because Indy is the first oval of the championship," he explained.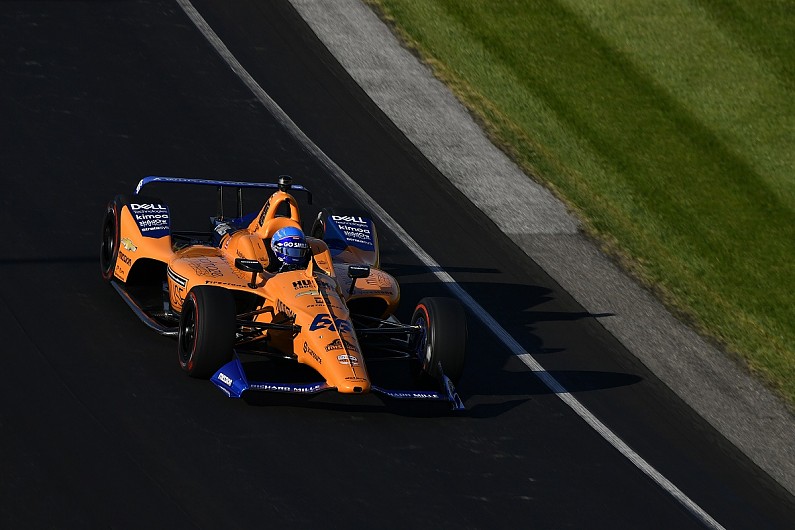 "There are no other oval races you can do before to prepare — I think a one-off is enough."
Alonso remained non-committal on whether he would go back to Indy with McLaren's nascent IndyCar squad.
"I will have to see what the possibilities are," he said. "If I go back to Indy, I will explore whatever possibilities there are and then choose the most competitive one."
McLaren boss Zak Brown has stressed that its plans for Indy and the series have never been tied to Alonso.
"Whether Fernando wanted to drive for us or not wouldn't drive our decision on whether we go back to Indy," he said in the aftermath of the team's 500 non-qualification last month.