Reigning Indy Lights champion Patricio O'Ward will contest 13 IndyCar rounds with Carlin this year, including the Indy 500.
The 19-year-old made his IndyCar debut with Harding Steinbrenner Racing at the Sonoma season finale last year, impressing by reaching the 'Fast Six' qualifying shootout at his first attempt, before finishing ninth in the race.
He had agreed to race for Harding on a full-time basis in 2019, but backed out of that arrangement once it became clear that the team's Honda engine deal for his car lasted for only three races.
Now O'Ward joins Charlie Kimball - Carlin's highest-place driver overall in 17th last year - and ex-Formula 1 driver Max Chilton at the Chevrolet-powered Carlin team.
He will miss this weekend's season opener in St Petersburg, but will join the team from the second round at Austin.
O'Ward's 13-round programme, which will take in the Detroit double header, consists of 12 events in Carlin's second car as well as an entry in a third car for the Indianapolis 500 alongside Kimball - who will race the second car on a five-round basis - and Chilton.
"I'm extremely grateful for the opportunity that Trevor Carlin [team boss] has given me to drive for his IndyCar team and Team Chevy," said O'Ward.
"I'm just thankful that he and the whole Carlin team really believe in me and I'll give it my all to show them that I'm ready to tackle any challenges ahead of us starting in a few weeks at COTA [Austin].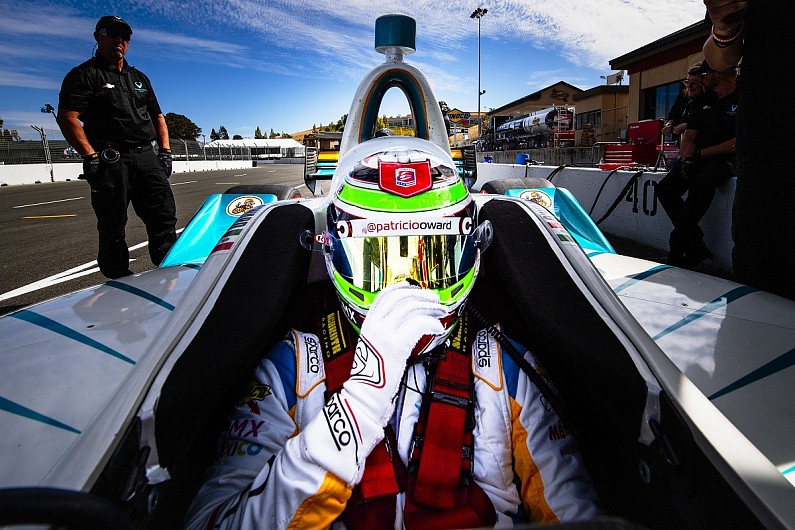 "I just don't think I can properly express how excited I am for this opportunity.
"It's been a very stressful past few weeks given my circumstances and it's been a bit of a hustle trying to find a new home in the IndyCar Series for myself, but I couldn't be happier about landing at Carlin."
Trevor Carlin added: "He's a hugely promising talent who deserves this opportunity and has a massive amount of potential.
"As a young Chevy team, we are incredibly driven and excited to help him achieve his goals in this 2019 programme."