Ex-Sauber Formula 1 driver Marcus Ericsson has completed his first IndyCar test with Schmidt Peterson Motorsports at Sebring, covering "around 100-115" laps.
Ericsson will compete in the 2019 IndyCar season alongside James Hinchcliffe, as Robert Wickens continues his recovery from his serious injuries suffered at Pocono earlier this year.
The F1 convert's first IndyCar experience came on the Sebring short course on Tuesday, using five sets of Firestone tyres.
While SPM had expected to spend most of the day familiarising Ericsson with the Indycar, especially as the F1 season's late end meant he had not conducted simulator work, the former Sauber man adapted quicker than expected.
That meant the team could switch to its full test programme early in the day, when it shared the circuit with the Penske team.
"It was a great first day, great to get started, and it was very positive," Ericsson told Autosport.
"Everything went according to plan and I got used to the car and got into the rhythm a bit faster than I had expected, to be honest.
"So I have to give credit to the team there; they helped me prepare with all the pre-event information, so after a couple of runs I was ready to start pushing and start giving feedback and testing different things on the set-up.
"Having been in F1 for five years, I was expecting it to take a bit longer to be honest, because it's quite a big difference between the cars."
SPM team manager Taylor Kiel explained that he had taken Ericsson around Sebring in the team's rental car to demonstrate the rough nature of the track compared to Ericsson's recent experience of Abu Dhabi's pristine Yas Marina circuit.
Ericsson said the experience reminded him of his spell in the UK racing in his title-winning Formula BMW UK season in 2007 and British Formula 3 in 2008-09.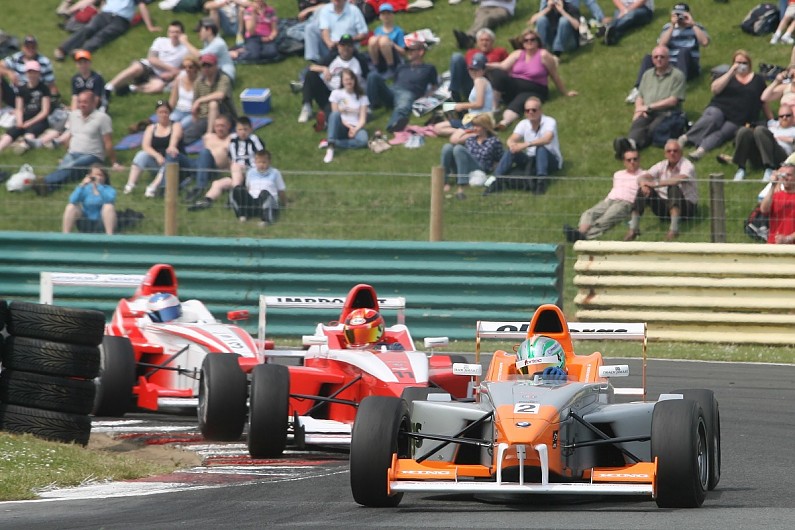 "You could lean harder on the car near the end of the day to really push hard. And Sebring - it's a special track, real old-school," Ericsson said.
"It reminded me a lot of the tracks I was racing at and testing at in the UK in Formula BMW and Formula 3 - places like Pembrey and Croft. Quite tight, hard braking, good fun.
"It's funny; in F1 every track is getting more and more similar to each other - standard kerbs and runoff, and things like that; everything smooth.
"But Sebring has so much character that every corner entry kerb and exit kerb is different from the one before. There's more variation in this one short track than across several tracks in F1."
Ericsson confirmed he would move to Indianapolis in January ahead of his first IndyCar season, having previously made clear that the series is his priority over his reserve role with Sauber.