Pietro Fittipaldi will leave hospital in Belgium this week to head to Indianapolis to be treated by IndyCar's leading doctors, as he targets a late-July comeback at Mid-Ohio.
Fittipaldi suffered a compound fracture of the left leg and a broken right ankle in a high-speed crash at Spa's Eau Rouge last week when competing in the World Endurance Championship season-opener with the DragonSpeed LMP1 team.
The grandson of two-time Indianapolis 500 winner Emerson is sharing the second Dale Coyne Racing Indycar with Indy Lights graduate Zachary Claman de Melo, and a replacement for Fittipaldi during his layoff has yet to be confirmed.

The ride-share means that he will only miss the Indy road course race, the Indy 500 and the Texas oval, providing he can make his comeback at Mid-Ohio.
Fittipaldi's recovery will now be overseen by doctor Terry Trammell, IndyCar's safety consultant, and former CART doctor Steve Olvey.
"I'm better now, I've had a really big scare, but I've recovered a lot and this Friday I'm going to Indianapolis, where I'll be with Indy doctors Terry Trammell and Steve Olvey," said Fittipaldi.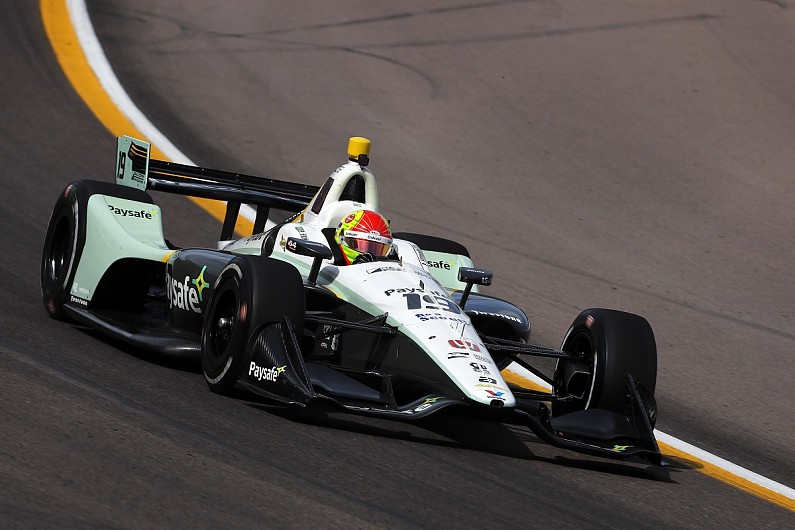 "They have already taken care of Nelson Piquet, Tony Kanaan, my grandfather, Dario Franchitti, etc.
"The doctors in the United States have seen the photos from my surgery and the x-rays, so they think my recovery will be faster than we were predicting before.
"My goal is to be driving a car in eight weeks and if possible compete in Mid-Ohio [July 29]."
Fittipaldi explained he was driving at over 150mph when he lost control of the car.
"The car just shut off the entire hydraulic system from the steering wheel and it got hard, so I could not turn," he said.
"I was above 250km/h [155mph] and tried to brake, but unfortunately, it wasn't possible to slow down and the car went straight on into the wall."