Trevor Carlin says it is increasingly likely that his Carlin team will step up to IndyCar in 2018, amid suggestions the outfit has held talks with McLaren about a project.
Carlin launched an Indy Lights project in 2015 with an eye to eventually graduating to America's top tier, and took Ed Jones to the support series title last season.
The team looked set to make the move to IndyCar last year but a partnership with KVSH Racing fell apart after it failed to sign Mikhail Aleshin.
Autosport understands Carlin has held initial talks with McLaren in the past month, and there have been rumours that outgoing Chip Ganassi Racing drivers Max Chilton and Charlie Kimball could join the programme.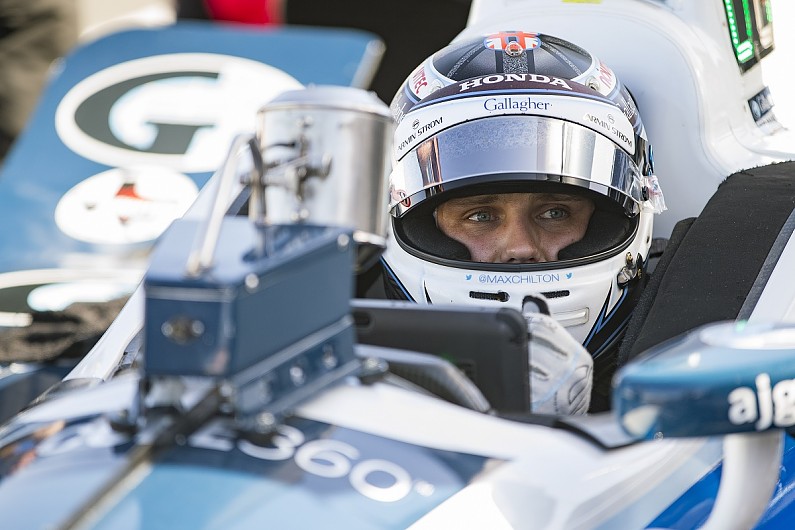 Chilton's father Grahame is the co-owner of Carlin.
While Carlin would not be drawn on specifics of a move up the ladder, he said a deal to reach IndyCar is closer than it had previously been.
"When we start something, we like to stay in it," he said.
"There hasn't been a right moment in the past, but I think the right moment is approaching.
"I'm not going to stand here now and say it's a done deal, but I would say that the odds on us being on the grid next year are the highest they've ever been.
"It's just a case of putting the package together now."
When asked if the introduction of the universal aerokit would help Carlin make the transition, the team boss said: "That's a bonus for us, really.
"I think we would have been looking to do it next year anyway.
"The fact is, the new aerokit is perfect because, obviously the big teams have got massive resources where they can do testing and aero this and that, but I think that it does level the playing field for a team like us that could come in."