Last season's Indianapolis 500 winner Alexander Rossi will remain part of the Andretti Autosport IndyCar set-up for 2018, having signed a new two-year deal.
Rossi, who made five Formula 1 starts back in 2015, switched to IndyCar last year and won the series' premier race at the first attempt.
As Andretti was evaluating whether it would switch from Honda power to Chevrolet next year, Rossi had made it clear that he would remain within the Honda camp and was considering various options on the IndyCar grid.
But on Thursday, Andretti announced it would be sticking with Honda, and confirmation that Rossi would remain part of the team followed just a day on.
"As always, this silly season is a challenging one for everyone involved, but I am very thankful to have such incredible support from Andretti Autosport, [sponsor] NAPA Auto Parts and Honda, and to extend our deal through 2019," Rossi said.
"The improvements that we have made this year and the relationships that I have built within the team over the past two seasons created the foundation for a very exciting future."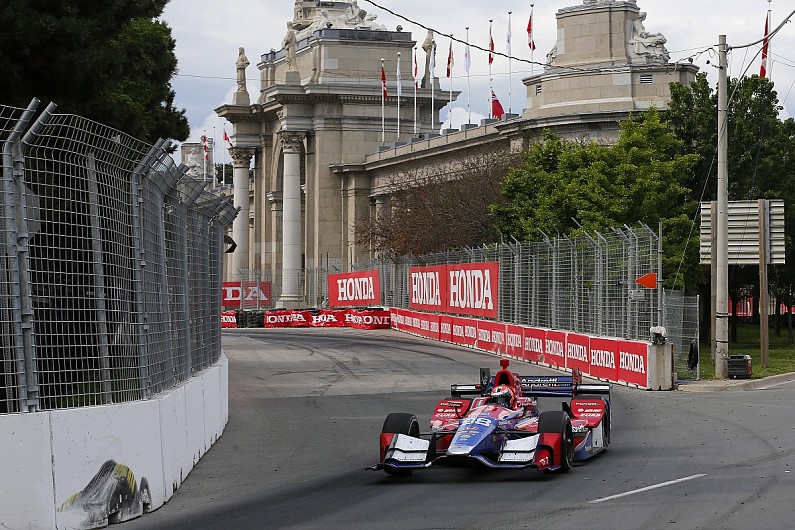 Rossi finished his rookie season in 11th place in the drivers' standings and is currently seventh in his sophomore campaign, which has yielded a best finish of second in Toronto.
"Alexander has been a great ambassador both on and off the track and, with only two years of IndyCar experience, he's proven that he is a true competitor as well," said team CEO Michael Andretti.
The announcement means that three drivers are now confirmed as part of Andretti's 2018 line-up, with Ryan Hunter-Reay and Marco Andretti already under contract.
Its fourth driver Takuma Sato, this year's Indy 500 winner, has been linked with a move elsewhere in the Honda stable.