Enough was enough, and the breaking point was 240.942mph. That was the speed at which Mauricio Gugelmin lapped the Fontana superspeedway to take pole position for the 1997 CART season finale and claim a new record for fastest lap in motorsport history. To get that average speed, the PacWest Reynard-Mercedes driver had hit 250mph on the straights and 230mph in the corners.
For context, it was well above the previous record qualifying lap, 236.986mph set by Arie Luyendyk in the 1996 Indianapolis 500, and comfortably ahead of Gugelmin's nearest rival on the day, Jimmy Vasser, who qualified at 239.222mph. Considering that this year's Indy 500 pole was completed at 229.125mph, and Penske's Helio Castroneves reckons the upgraded 2.4-litre engines set to be introduced from 2021 will lead to laps in the region of 235mph, Gugelmin's was a staggering figure.
CART had realised that the racing speeds were getting out of control - hardly surprising considering engine output was hitting 1000bhp - and had been looking at ways to make speedway racing safer.
But in a three-year spell, the unintended consequence of its safety push had defined an era of dramatic racing. Come Michigan in 2000 - another superspeedway where speeds had hit astronomical levels and caused safety concerns - 62 passes for the lead in a manic pack race prompted Gordon Kirby's Autosport report, amusingly titled 'You CART touch this', to open with: "It is difficult to avoid hyperbole in describing last Sunday's Michigan 500. The fact is, this may well have been the greatest motor race in history."
But the man central to the spectacle was not Juan Pablo Montoya or Michael Andretti, the chief protagonists up front battling for the lead on that memorable occasion. It was actually a man from Guildford at Swift Engineering, who later became the chief aerodynamicist of the current Ford GT.
Mark Handford first got involved in Indycars in 1992 after working with famed Ferrari and McLaren designer John Barnard, who had been angling for a future TOM'S Toyota Formula 1 deal that never materialised. Having worked his way up the ranks at chassis constructor Swift, Handford had built a good relationship with CART's then-technical director Kirk Russell and they began quietly working on ways to lower the oval pace set by Gugelmin and co.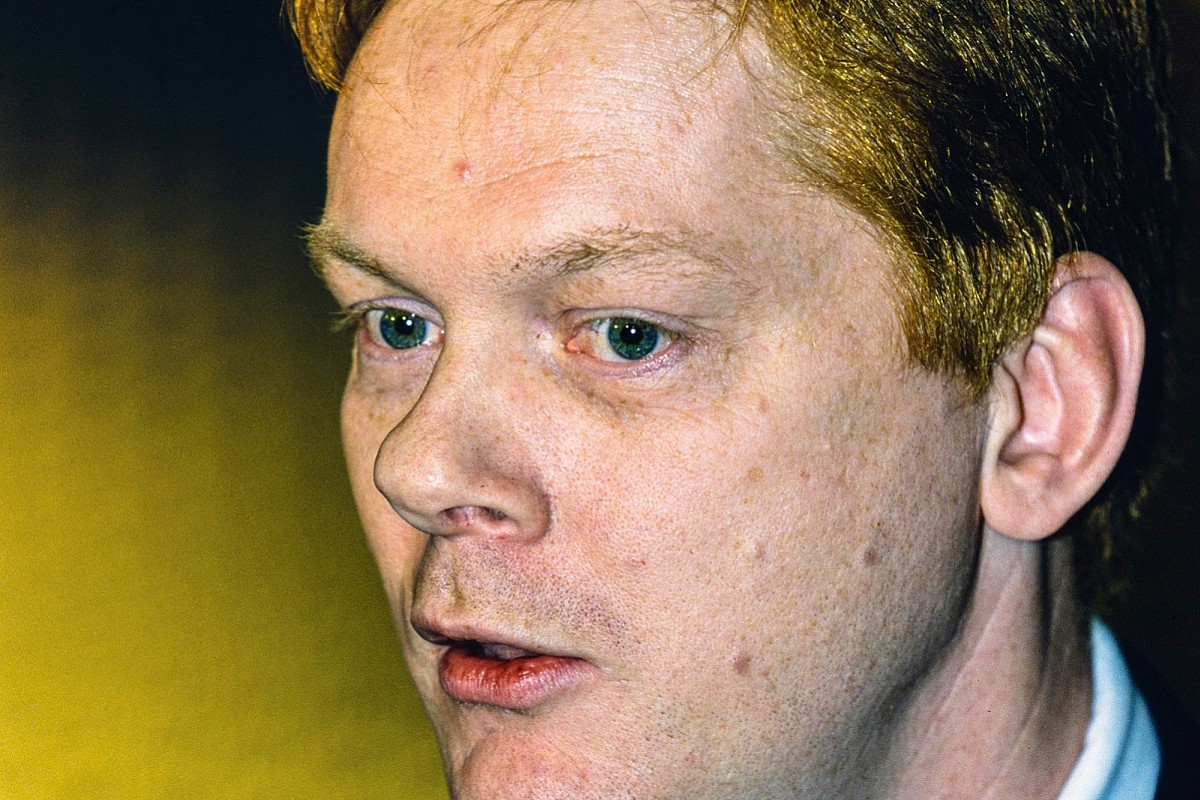 Their research initially led CART to look at tunnel blockers, a form of underbody filler that was fitted to the rear of the cars and reduced underbody suction. But it quickly became a lesson in how motorsport engineers can find loopholes in every attempt to close off development.
"We were testing at Fontana in the speedway configuration, and to get the car aerodynamically balanced we had to turn the front wings upside down to create lift," explains Vasser. "There was one moment where I really felt like a test monkey! I said to Julian Robertson, who was my engineer, 'Are you sure, Julian?' and he said, 'Yeah, just lean into it easy the first few laps...'"
It was exactly the sort of radical thought that allowed Reynard, in particular, to circumvent the rules, with its narrow-track, reduced-drag car playing a key role in Gugelmin's stunning pole lap.
"I had written the rule, so we at Swift looked like complete lemons as we delivered parts to Newman-Haas that respected what I meant the pieces to look like" Mark Handford
That stunned Handford. Swift supplied just one team, Newman-Haas Racing, whose performance at Fontana suffered as a consequence of having the tunnel blockers fitted the way Handford had intended, with Christian Fittipaldi finishing ninth of 12 classified runners and Michael Andretti retiring with an overheating car while leading.
"I had written the rule, so we at Swift looked like complete lemons as we delivered parts to Newman-Haas that respected what I meant the pieces to look like," says Handford. "Poor old Andretti and Fittipaldi were well and truly stuffed that weekend!
"We were staggered to find that, rather than reducing downforce and forcing the drivers to lift [for the turns at Fontana], the guys at Reynard had driven a coach and horses through the intent of that filler [tunnel blocker] and still had abundant downforce, meaning that they could lap on fresh tyres completely flat.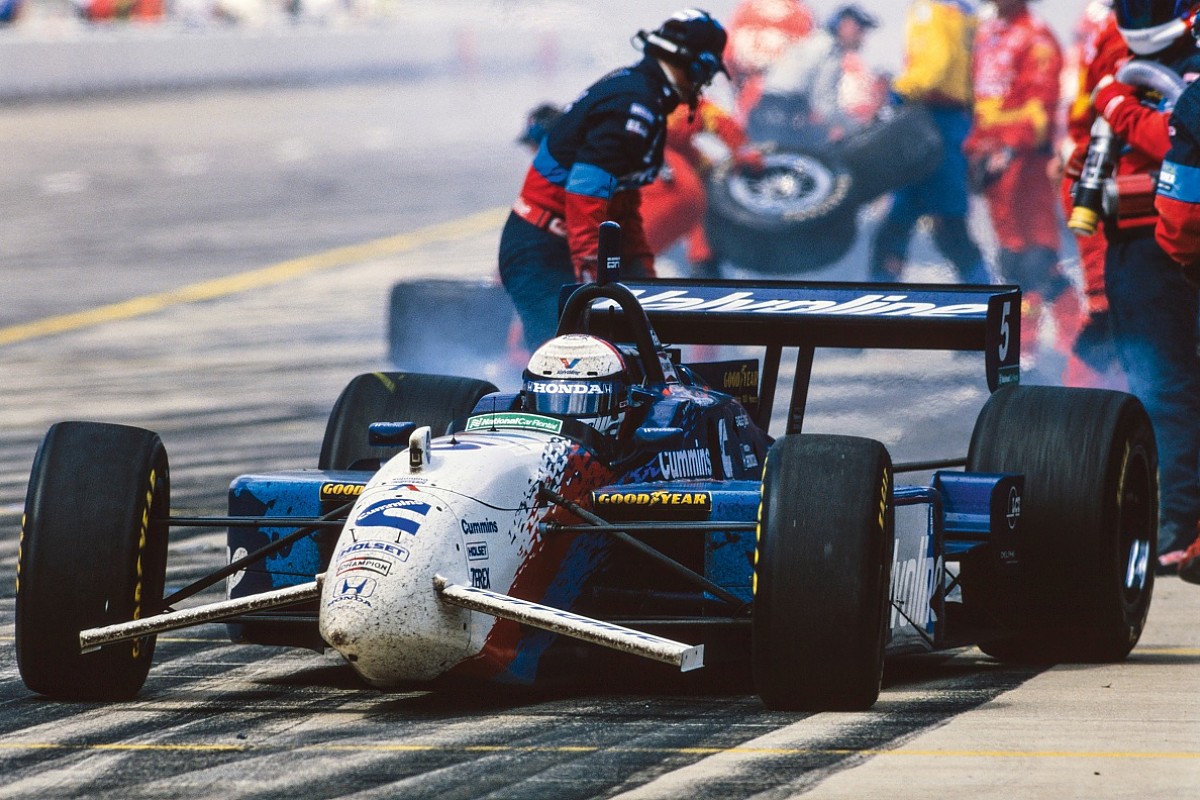 "Incidentally, the design of that filler was a lesson in how difficult it is to write rules that can't be interpreted in a perverse manner to circumvent the intent. But Kirk ignored some of my text when he drafted the official rules and Reynard spotted an ambiguity in the resulting wording that allowed the roof of the tunnel to be 'packed down', thus hiding the blocker behind an aerodynamic fairing."
That failed attempt to restrict speeds led to what would become known as the Handford device used at the Michigan and Fontana superspeedways - often referred to as the Hanford device because, according to Handford, "they often misspelt my name".
With rumblings that CART was getting increasingly dangerous on the two circuits, there was political angst behind the scenes. Both Toyota and Mercedes (Ilmor) refused to accept a power-containment formula, with even a 10mph reduction requiring a loss of around 100bhp. Tweaking the tyres to help cap speeds was a no-go too, with Goodyear, Firestone and Bridgestone putting aside their tyre war to agree on refusing such changes.
Handford described such talks as "fraught" before he and Russell agreed to simulate laps and figure out how to better balance drag and downforce to lower speeds. That then led to a range of cheese-wedge shaped "rear wing things" that added more drag and reduced downforce. The final device stretched the full length of the rear wing, thickening it and altering its profile. Its 'lip' caused the air pressure to be higher under the device and, in the process, reduced downforce.
Wanting to avoid cheese-based names, it was provisionally called the parachute wing - aptly named considering its intended effect - before further tweaks led to it being called the 'Wensleydale' behind the scenes. But when it was launched to the media, Russell named it the Handford device.
"Kirk, without asking me, launched it to the press as the Handford device, which was and still is rather ironic, as I've now spent 30 years working to make various cars more aerodynamic, but the only thing I'm known for is a thing that was an aerodynamic anchor," recalls Handford.
The target for its debut at 1998's Michigan race was to generate an overall aerodynamic package that had 1700lb of downforce at 200mph, two thirds of what the IRL was typically running at the Indy 500. The aim was also to add 1000lb more drag, an increase of 15% on traditional speedway configurations.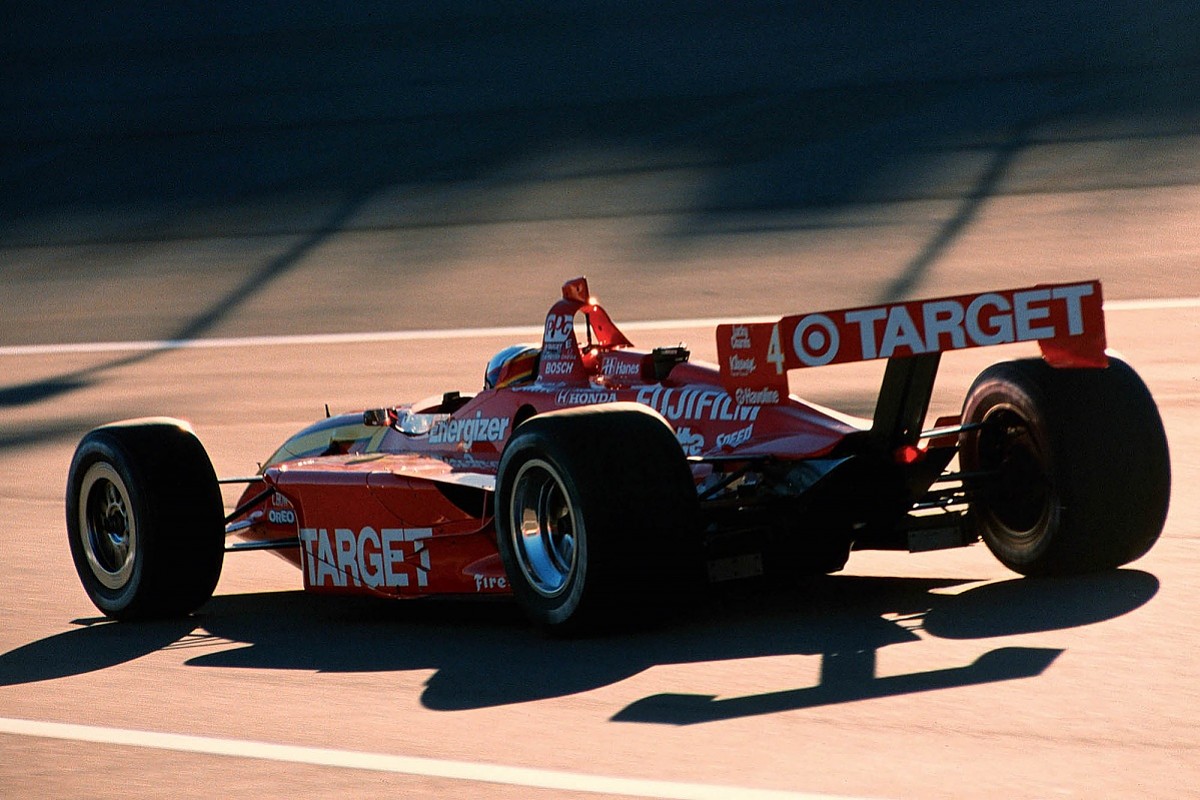 All in all, it was expected that the cars would be able to lap without lifting off the throttle, but that corner speed would hit 215mph - as opposed to the 230mph reached by Gugelmin's Fontana pole lap. The behaviour of the Handford device would also reduce the likelihood of high-speed spins, because even an aggressive approach to full-throttle would only increase thrust more gradually.
But just as importantly, the Handford device would prevent a full-scale war between the engine manufacturers and tyre suppliers against CART, while achieving the goal of lowering speeds.
"You can see that we were simply trying to negate the grip and power that the tyre companies and engine companies were refusing to peg back," says Handford. "Anyway, what we never cottoned on to was that the device itself was making neither lift nor downforce; we didn't have the budget to install load-cells in the rear-wing mounting mechanism. So, come the Michigan race in 1998, the wake from the devices just 'sat' at almost exactly the height of the device."
A single oversight dramatically altered CART, creating a new slingshot effect that comprehensively changed the face of the racing
That single oversight dramatically altered CART, creating a new slingshot effect that comprehensively changed the face of the racing, first seen as Forsythe Racing's Greg Moore narrowly defeated Chip Ganassi Racing twins Vasser and Alex Zanardi at Michigan, at the end of an event that was overshadowed by the deaths of three spectators after Adrian Fernandez crashed and a loose wheel went into the crowd.
It had become CART's answer to NASCAR's restrictor-plate racing. No-one wanted to lead, as it hurt fuel mileage and made the car up front a virtual sitting duck to the frantic pack in the mirrors.
"To an extent, it lowered the value of a pass," explains IndyCar's current vice-president of competition for engineering Bill Pappas, who switched from Walker Racing to work on Montoya's car at Ganassi in 2000. "The guys behind didn't need to think about how to plan and execute a pass - they were just going to get sucked along anyway. You ended up with this huge merry-go-round and it was too easy to pass.
"It also meant the engineers didn't need to work with their drivers to perfect their set-ups - everything was going to get dictated by the Handford device."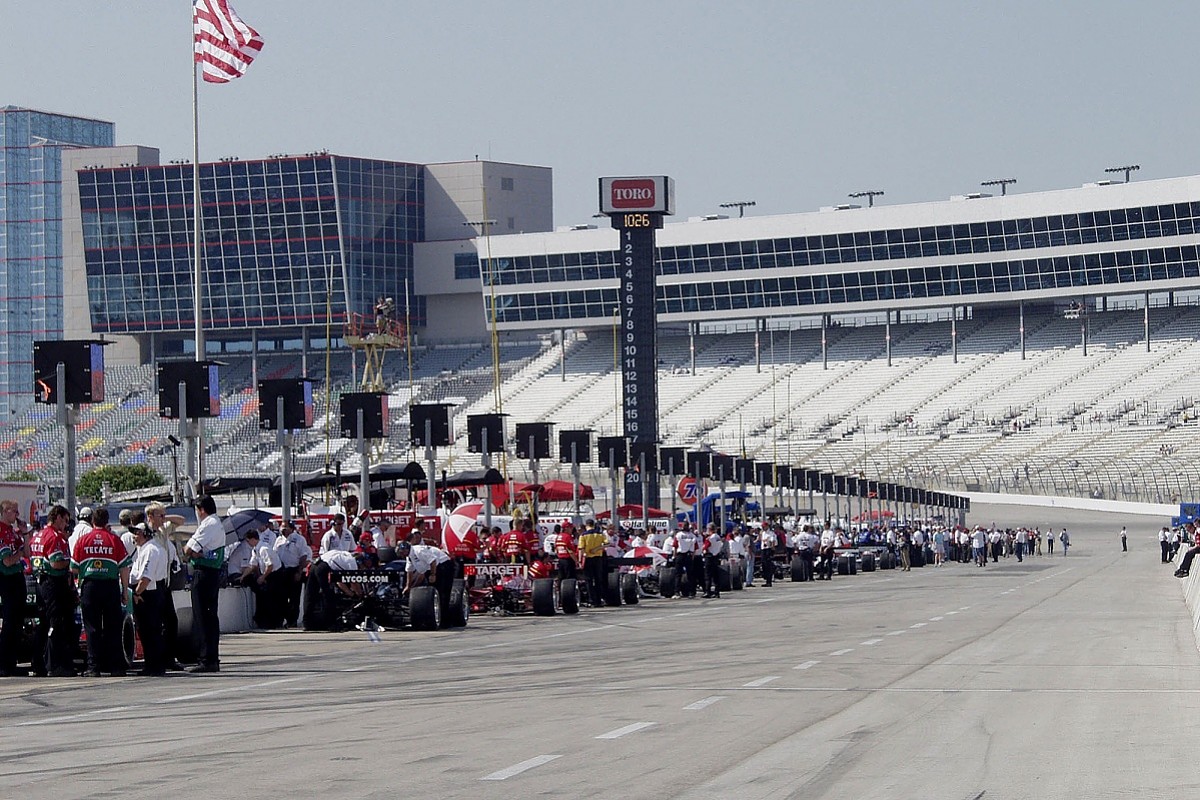 But it didn't make Indycars any less fearsome. The 2001 Texas 600 was famously cancelled two hours before the start with all but four drivers having suffered from some form of disorientation due to excessive g-loads on the 24-degree banking after running more than 10 laps, not helped by the unseasonably high April heat. CART never returned to Texas Motor Speedway, its three-year contract torn up, and had to pay $3.5million in legal fees.
As for the Handford device itself, driver reaction was always mixed during a wild, exciting era, even when CART introduced a 'MkII' version in 2000. The device survived until CART imploded in '03.
But on the 20th anniversary of its introduction, Mark Handford's unloved creation remains pertinent. While the 2018 IndyCar has won praise for its simplistic look, generating most of its downforce from the underbody and improving the racing at most circuits, it still has a flaw. IndyCar has yet to firmly get to grips with the car on ovals, opting not to add on downforce for the Indy 500 after driver concerns.
Some even suggested the Handford device, or a derivative of it, should make a return, but those in IndyCar who remember the original do not agree.
Bobby Rahal, who was transitioning from owner-driver to focusing on running his team during the Handford era, is unequivocal on the subject.
"It's too artificial - slowing our cars in a straight line is not an issue," the 1986 Indy 500 winner says. "We've worked hard to get the technical package back to where the driver makes a difference, so if you create something that slows the straightline speed but the grip in the turns is the same, then you've just made the terminal speed closer to apex speed, which is the opposite of what we want. We want the driver to have more input."
But the fact the Handford is still raised whenever IndyCar has a sustained run of poor oval races suggests it will forever be etched in the category's lore.