A new squad involving IndyCar team co-owners Jimmy Vasser and James Sullivan will run the Lexus programme in the IMSA SportsCar Championship from 2019.
Vasser and Sullivan, who were partners at the now defunct KVSH Racing in IndyCar, were co-entrants of Dale Coyne Racing's #18 car this year - backing their erstwhile KVSH driver Sebastien Bourdais.
For their sportscar effort they are teaming up with AIM Autosport, which has successfully run customer racing programmes since the 1990s and won Grand-Am's 2012 GTD title.
AIM Vasser Sullivan will take over running the IMSA Lexus RC Fs from the Paul Gentilozzi-owned 3GT Racing.
After a troubled debut season in 2017, the highlights of which were two fifth-place finishes and a pole position, 3GT made notable gains in '18.
Dominik Baumann and Kyle Marcelli scored two class wins and finished fifth in the championship, Jack Hawksworth took three pole positions, and Lexus leapt from eighth to third in the manufacturers' championship.
But a decision has been made to switch allegiance, with David Christ, group VP and general manager, Lexus division, describing AIM Vasser Sullivan as "a great fit for our organisation as we continue to evolve our race programme".
AVS will operate from both its current facility in Woodbridge, Ontario, Canada and a new facility located in Charlotte, North Carolina.
AIM team co-owner Andrew Bordin said: "To compete for wins and championships in this ultra-competitive class requires excellence in all aspects of racing and we now have all of the right pieces in place."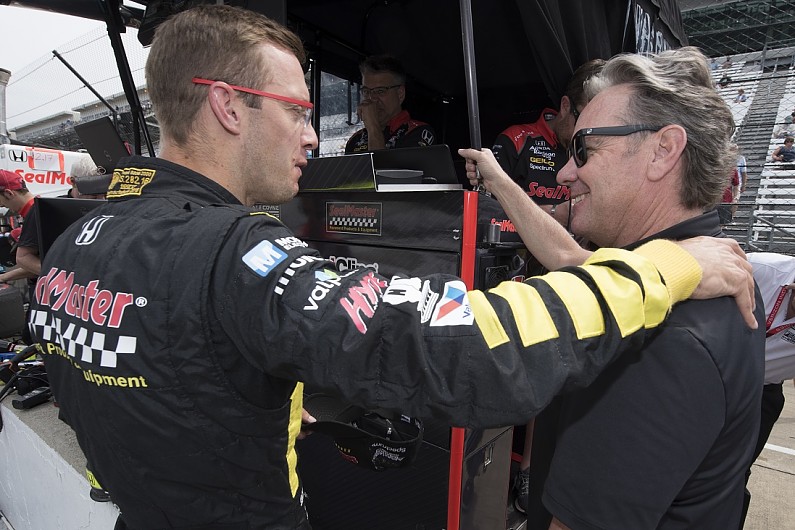 Vasser (pictured above with Bourdais) added that he and Sullivan "are excited and looking forward to entering a new chapter in our racing careers.
"The AIM Vasser Sullivan team, with the support of Lexus and our sponsors, has the tools to get the job done and we are looking forward to this new challenge."
The press release stated that the team's 2019 driver line-up would be revealed "in the coming weeks."