In association with
Former British Touring Car Championship stars Tom Walkinshaw, Tim Harvey and David Leslie will be celebrated in this season's Saloon Car Cup as three eras of touring cars come together.
The memory of Walkinshaw and Leslie will be honoured, while current BTCC pundit and 1992 champion Harvey will also be celebrated as cars spanning the 1970s, 80s and 90s race in the re-worked series from the Historic Sports Car Club.

The Tom Walkinshaw Trophy will be for the 1970s Group 1 era of saloon car racing and will pay tribute to a driver and team owner whose continues to influence several genres of motorsport.
Walkinshaw made his British Saloon Car Championship debut in 1973 in a Ford Capri, after considerable success in single-seater racing. He then formed Tom Walkinshaw Racing, a team that quickly became the benchmark in touring car racing
He passed away in 2010, and his son, Sean, has given the family's blessing to the Trophy.
"I'm really grateful that the Trophy is using dad's name. He achieved so much in touring car racing, both as a driver and team owner and it all started in the 1970s Group 1 era," sais Sean.
"Touring cars were always my dad's passion and it was the building block for what TWR eventually became. It's going to be great to see all these Group 1 cars on track, especially as this was way before my time. I'll maybe even see one of my dad's old cars race again."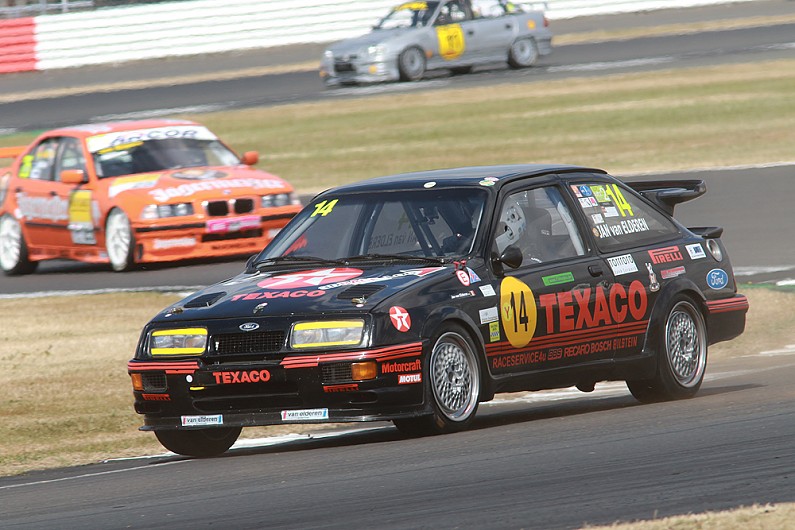 Meanwhile, the Tim Harvey Trophy will be for the Group A cars of the 1980s.
"The Group A era had it all. Recognisable cars, more power than grip and rear wheel drive," said Harvey.
"My first BTCC win was in the V8 Rover Vitesse in 1987, but it was the Ford Sierra RS500 that became the fans' favourite. I'm proud of my victories in the Labatt's liveried Sierra."

The Super Touring cars of the 1990s will contest the David Leslie Cup, paying tribute to one of Scotland's fastest and most determined racers.
Leslie was a front running single-seater racer and, after winning with the Ecurie Ecosse Vauxhall Cavalier, he became a regular winner in manufacturer teams driving the Honda Accord and Nissan Primera.
The cup will not only include cars from the Super Touring era, but also the lower-cost BTC Touring era that followed in the early 2000s, featuring cars such as the Vauxhall Astra Coupe, MG ZS and Honda Integra do battle.
Jane Leslie describes her late husband's time in the BTCC as a "fantastic era of technology and competition."
"There are endless happy memories. The family is truly honoured that David's legacy will be celebrated with this event," said Leslie.
"The cars were sophisticated and demanding and I think the historic racing community is amazing in how they bring these cars and memories back to life."


2019 Dunlop Saloon Car Cup
May 18/19 Silverstone GP (International Trophy)
June 8/9 Donington Park (Masters Historic Festival)
June 29/30 Brands Hatch GP (Legends of Brands)
August 24-26 Oulton Park (Gold Cup)