In association with
The McLaren MP4/1B John Watson famously used to win the 1982 Detroit Grand Prix from the back of the grid will race again this season in Masters Historic Formula 1.
The MP4/1 was the first F1 car to feature a fully-composite monocoque chassis, and the John Barnard-designed car was driven to four wins in the hands of Watson and Nicki Lauda during the 1982 season.
In Detroit that year, Watson won from 17th on the grid in a grand prix plagued by poor organisation, and that was truncated thanks to a crash between Roberto Guerrero and Elio de Angelis that brought out an hour-long red flag.
Steve Hartley - who has previously driven an Arrows - has purchased the car Watson used in that race, and will contest the eight Masters Historic F1 rounds after an extensive rebuild of the car that began in July last year.
It is also set to be raced by Hartley's employee Callum Grant, the 23-year-old who is a double Historic Sports Car Club Historic Formula Ford 1600 champion in the UK.
Grant came to prominence when he attempted to help fellow competitor Nelson Rowe escape his burning Formula Ford at Cadwell Park last year, assisted by two spectators after turning his car around on-track to get to the scene of Rowe's crash. Rowe received just minor burns.

The highly-rated Grant drove the McLaren at Llanbedr Airfield in Wales last week as the Mirage outfit that runs the car worked on set-up. He will test it again at former Portuguese GP venue Estoril later this month.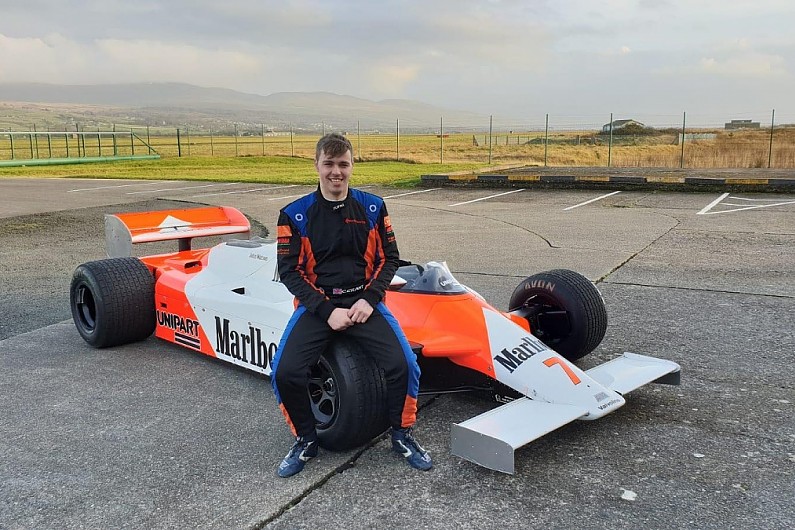 "I think he gets a bit bored of running up and down a runway, but I'd cut my left leg off for that chance!" Grant told Autosport.
"I looked at it before the test and said 'bloody hell I'm going to drive that!'.
"It's some piece of kit.
"We were just running random gears to test the drag, just running up and down the runway.
"I tried going a bit quicker on a right-hand sweep into the runway, but I didn't want to do anything stupid and spin Steve's new McLaren like an idiot."
Hartley confirmed Grant could drive the car at the Silverstone Classic.
"It's had lots of work done to it, we've done a complete rebuild and we've put it in a computer simulated windtunnel," he said.
"We've learned a lot of things from that.
"Probably Silverstone Classic, Callum can have a drive in it. I will let him have the odd race in it."
Masters Historic Formula 1 calendar
March 29-31 Paul Ricard
May 25-26 Brands Hatch
June 28-30 Magny Cours
July 12-14 Silverstone
July 26-28 Silverstone
August 9-11 Nurburgring
September 6-8 Zandvoort
September 27-29 Spa