Former Audi LMP1 driver Oliver Jarvis has joined the factory M-Sport Bentley squad for an attack on this year's Blancpain GT Series Endurance Cup and the Bathurst 12 Hours.
Jarvis will be teamed with Bentley regulars Guy Smith and Steven Kane in an all-British line-up aboard one of M-Sport's Continental GT3s in the five BGTS enduros, which include the Spa 24 Hours at the end of July, and at Bathurst.
The 33-year-old replaces Belgian Wolfgang Reip in an otherwise unchanged Bentley line-up in 2017 and will make his debut with the British manufacturer in the Australian endure on February 5.
Jarvis, who revealed he was leaving Audi following the announcement of its withdrawal from the World Endurance Championship in October, told Autosport: "Once Audi pulled out, I was trying to find a suitable drive with another manufacturer, so I was delighted to be able to come to a deal with Bentley.
"Driving for them is something special, and that's not lost on me: I have to say that the 2003 Le Mans 24 Hours-winning Bentley Speed 8 is one of my favourite racing cars of all time."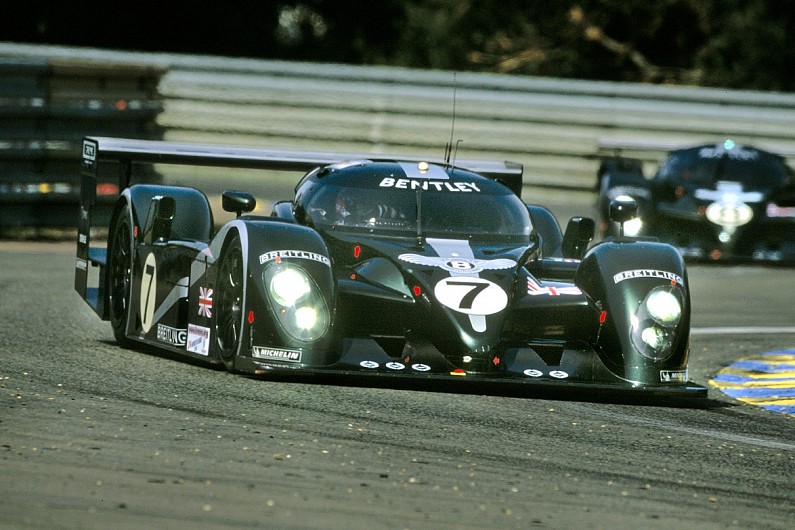 Bentley motorsport boss Brian Gush stated that Jarvis was an obvious choice to replace Reip, whose deal was for one season, once he became available.
"Olly's credentials are clear and he sees the potential of GT racing," he said.
"He wants to make it his future, so hopefully this can be the start of something long and fruitful."
The Bentley deal means Jarvis will be returning to the GT3 arena after an absence of three seasons.
He raced for the WRT in the 2012 FIA GT Series and then Phoenix in the '13 Blancpain Endurance Series alongside a limited LMP1 programme with Audi.
The recruitment of Jarvis has resulted in a reshuffle of Endurance Cup line-up at M-Sport.
Jarvis takes the seat occupied in 2016 by Frenchman Vincent Abril, who moves into the other car alongside Andy Soucek and Maxime Soulet.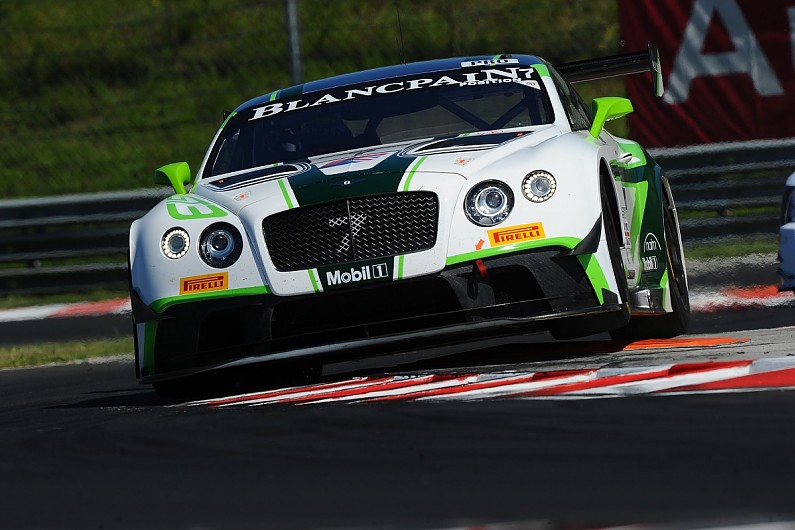 "We've swapped the guys around for geographical reasons because it helps when they come together for training and simulator sessions, and the spin-off is that we've ended up with an all-British line-up again," explained Gush.
The M-Sport Bentley roster for the BGTS Sprint Cup is unchanged: Kane and Abril share one car, and Soucek and Soulet the other.
Bentley has finally confirmed its participation for a third consecutive season at Bathurst, a round of the Intercontinental GT Challenge, with the announcement of Jarvis.
Jarvis revealed that he still has aspirations to race in the WEC and at the Le Mans 24 Hours in 2017.
"Le Mans is something I'm looking to do, but if I go back in a LMP2 I want to be fighting for the win," he said.