Double ABB FIA Formula E champion Jean-Eric Vergne says he would "strongly" consider a return to Formula 1, but only if he received an offer from a top squad.
Vergne joined FE just three weeks after he was dropped from the Red Bull junior programme following three seasons at Toro Rosso between 2012 and '14, pictured below.
He has since gone on to win eight FE races and secured the drivers' championship in the last two seasons - becoming the first driver to win multiple titles and defend a championship as a result.

How an ex-F1 star erased his past
Vergne revealed last summer that he had been approached by an F1 squad - understood to be Toro Rosso - about a potential return to grand prix racing for 2019, which did not come off.
"I think I've erased my past," he told Autosport, when asked as to where he currently saw himself in his motorsport career.
"In the way that I've always had the image of a fast driver but not a complete [one], which was true.
"Today, I think I'm a lot more complete - that probably makes me even faster because my mind is a lot clearer in what I need to do.
"I've achieved what I wanted to achieve thanks to Formula E.
"[Next], of course, I want more titles, more success - I want to write the history of the sport because it's a massively growing championship.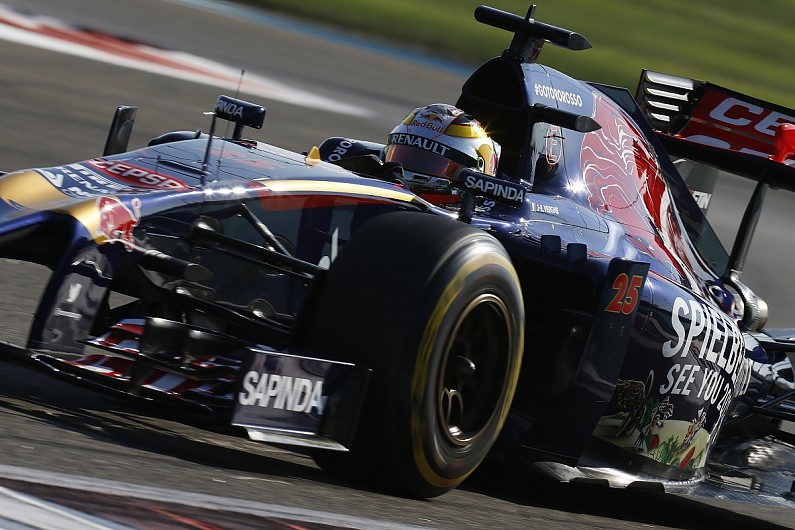 "But if I had the opportunity to go back into F1, I would strongly consider it because I think I have what it takes to now succeed in F1. But I would only go if it's a top team.
"All the young drivers who are going into F1 with midfield teams is understandable - it's really good for them.
"They have time to prove themselves and be picked by a top team. I don't have this time anymore.
"There are specific agendas in Formula 1 that I am aware of, so it's not something I think of.
"But I know that if the opportunity comes then I will strongly consider it because I think I now have the right tools to do well in F1, which I didn't [before]."