Pascal Wehrlein believes his Mahindra Racing ABB FIA Formula E team has found the solution to its lack of performance in cooler conditions.
Jerome D'Ambrosio has led the FE drivers' championship at points during 2018/19 and won in Marrakech, while Wehrlein came close to victories in Santiago and Mexico.
But from Hong Kong onwards, Mahindra's form tailed and coincided with the cooler conditions of Hong Kong - which included some wet running - Rome and Paris.
Mahindra reverted to the previous baseline in Rome and Wehrlein took pole in Paris before his disqualification from qualifying led to a 10th place finish.
Asked by Autosport if Paris had shown that Mahindra had cured its weakness, Wehrlein said: "I'm really happy about it, I wish we could find it a little bit earlier, but we feel we have found it.
"We changed it [the set-up] and found the solution so it was better and I'm really happy about it.
"They [Mahindra] did an amazing job and the competition in FE is so close and small things make a big difference.
"I'm feeling comfortable in the car and straight away I was in [provisional] pole position."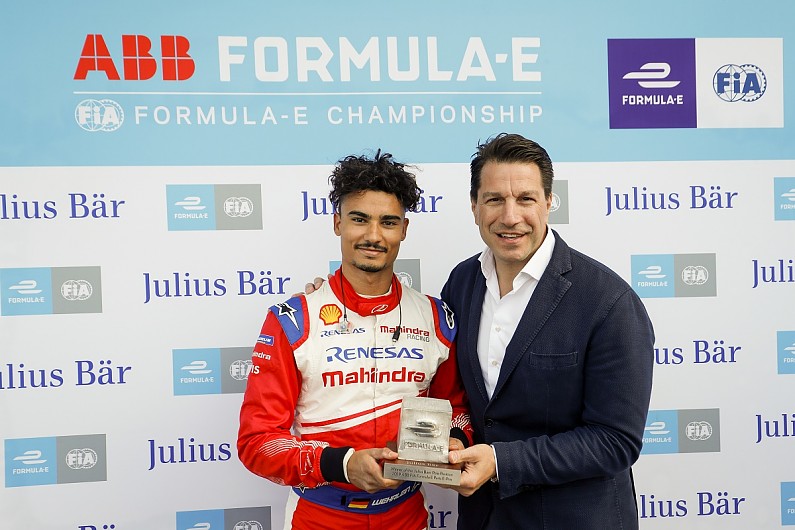 Wehrlein added that he was lacking confidence in his car because it had developed a tendency for understeer.
"Obviously we had some difficult races and I had said I wasn't happy with the car, wasn't happy with the balance," added Wehrlein.
"And we need to improve things.
"Today [Saturday in Paris] was the first time I felt comfortable in the car again and the car was not having this big amount of understeer we had before."
D'Ambrosio lost his championship lead in Paris to race-winner Robin Frijns but added that "I think we made a step with the car so we're looking forward to the coming races".
Mahindra is now fourth in the team's standings, trailing DS Techeetah by 39 points, with D'Ambrosio and Wehrlein fifth and 11th in the drivers' championship respectively.
Team boss Dilbagh Gill made it clear ahead of the Paris E-Prix that he expected Mahindra and Wehrlein to win in the coming races