DS Techeetah team principal Mark Preston has clarified the "growing pains" his squad had with its ABB FIA Formula E manufacturer partner early in the 2018/19 season.
DS joined with the Techeetah squad ahead of the current campaign, and although the team showed impressive pace in the opening rounds it did not win a race until Jean-Eric Vergnetriumphed at Sanya - the championship's sixth round.
Ahead of the following race in Rome, Preston stated that that win had led to the partnership "feeling the growing pains ease off".
Speaking to Autosport after Andre Lotterer had fought for the win in Rome, Preston explained that the comment had meant that his team "didn't feel like we got on top just everything up until [Sanya]".
"You always say 'oh, we had back luck', but you make your own luck," he continued.
"So by the time that we got everything sorted, then it makes me feel like we've made our own luck, and now we're back on song.
"And I think it proved it [in Rome] again because the group qualifying system obviously hid the fact that JEV should have been up the front as well.
"Andre in group two had the chance to be up front, and was.
"So now it just feels like it's going to be a nice pace to what we're doing, or cadence maybe.
"And then we'll just have to deal with the group qualifying [to get more success], because that's the biggest factor now."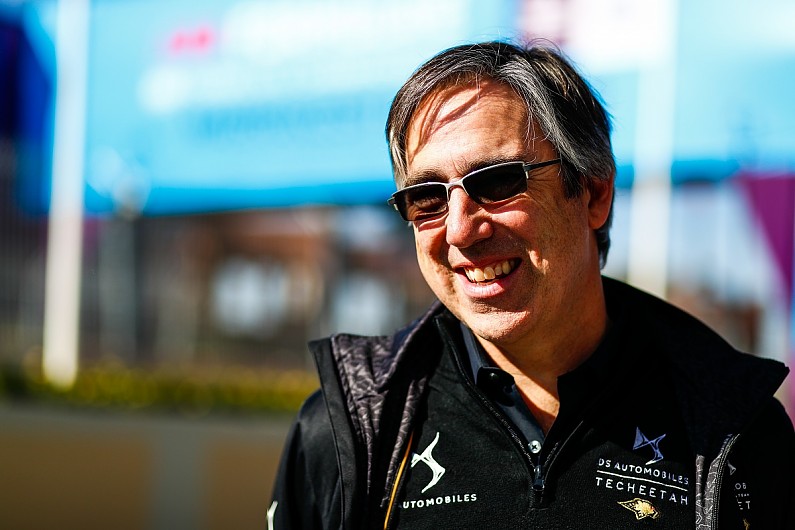 Techeetah's switch to using DS' powertrain followed two years that it spent as a Renault customer operation.
During Vergne's title-winning campaign in 2017/18, he put pressure on his squad to find improvements to the point where "sometimes it was a bit fractious".
When asked if he had continued that approach after DS had joined, Vergne told Autosport that "when you have a bigger team you cannot have this approach anymore".
"[It's] because you have to learn more - politics, how to talk to people," he added.
"Not everyone reacts the same way and the guys last year were like my family.
"We built the team together and we showed from the very beginning.
"New me, new them and I knew when I said something no-one was getting angry, sad or pissed off, they could see what I meant and we worked in a very good harmony.
"When you get into a bigger team there are things you cannot really do anymore and do it differently.
"Everything takes more time, we are a much bigger boat to steer now. The decision made between two or three people last year is now five or six.
"Everybody is on board together, but it's more difficult than last year for us.
"It's not bad, it's the way that it is.
"It's the same in all big Formula 1 teams and we need to deal with this and we need to react quick when we can and get everyone to agree on the same subject."