Envision Virgin Racing's Sam Bird hopes not to be perceived as a "dirty driver" after losing an ABB FIA Formula E victory in Hong Kong for clashing with Andre Lotterer.
Bird was handed a five-second time penalty for colliding with Techeetah's Lotterer in the final laps of the Hong Kong E-Prix, rear-ending the Techeetah and causing a puncture.
Lotterer missed out on what would have been his first FE victory and ended up 14th, last of the classified finishers in an attritional race.
Bird also hit Oliver Rowland in the race, but Rowland said that he didn't blame Bird for costing him a victory bid.
The penalty for the Lotterer incident demoted Bird to sixth, which he held onto despite Techeetah pushing for a firmer penalty.
"I hope I'm not perceived as a dirty driver or someone who smashes people," Bird told Autosport.
"It was a big shame as he [Lotterer] drove a great race as well.
"It's a shame we've not got trophies and big points."
Bird also compared his clash with Lotterer to the collision between the Techeetah driver and his team-mate Jean Eric Vergne in Santiago during the 2017/18 season.
"I felt that there were reasons for the incident, but it was absolutely no different to what he did to his team-mate [Vergne] last year [in Santiago] and it was considered like the most exciting thing of the year," he said.
"They got away with it and finished first and second and everybody's happy and it's all fine, all smiles, [but] unfortunately this time someone gets a puncture.
"And that's the difference.
"There was no malice in it or anything like that - it's a shame."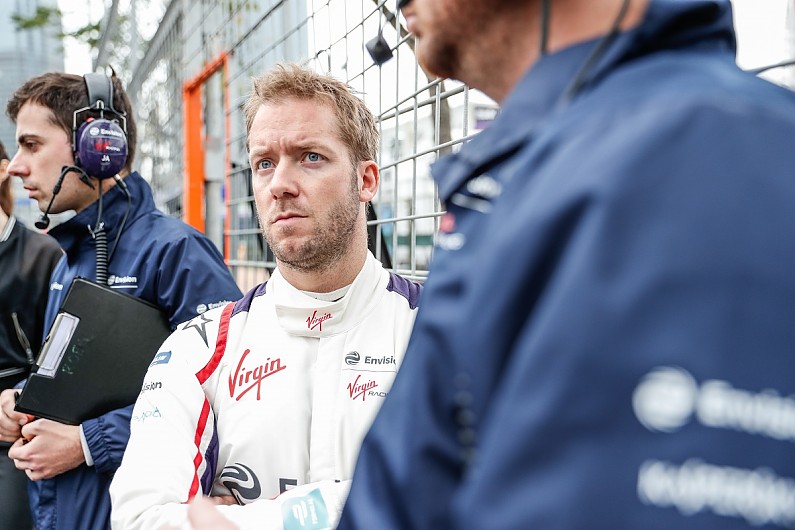 The Hong Kong race was broadcast on BBC Two, appearing on a traditional terrestrial television channel for the first time since it signed a deal with the BBC.
The drawn-out penalty process means viewers did not find out the winner of the race until after the broadcast had ended.
When asked if the situation could have been resolved quicker to avoid confusion for viewers, Bird said: "In all honesty, because of that, I was thinking the fact they had me on the podium and doing media bits immediately must have meant they were going to give me a 10-place grid penalty for [the next race in] Sanya, that was my initial thought.
"Why would they go through the bother when it's probably the biggest race in Formula E history and live on BBC Two?
"Why would they go through the bother of telling everyone I've won? And then an hour-and-a-half later, I haven't won. I don't know.
"It's happened many times in Formula E where the winner has not won the race and I think it's always a bit of a shame, especially for the people at home and those watching at the track where they go home thinking someone [else] has won."