Both DS Virgin Racing drivers will take grid penalties into this weekend's Mexico City Formula E race because of gearbox changes.
Sam Bird and Alex Lynn have both had a gearbox replaced this season already, with the team using its free 'joker' change in Marrakech for Bird and Lynn in Santiago.
A "deviation" in the quality of the material used on a part within the gearbox caused brief losses of power and also led to Lynn's Santiago retirement.
DS Performance technical director Thomas Chevaucher explained to Autosport that the team has been phasing in 'fixed' gearboxes at each race.
Both Bird and Lynn now have a fresh quartet of gearboxes across their two cars, and will take a 10-place grid drop each for Saturday's race.
"We had a production deviation - the specification of the part didn't change from last year but we changed it for mileage reasons," Chevaucher said.
"We had the wrong batch of materials used to produce that part, which was the origin of the problem we've had from the beginning of the season.
"We changed one gearbox after Hong Kong, one after Marrakech, then we changed two gearboxes now - so all four gearboxes have been changed in the garage.
"We're now hoping we won't have that problem again, we should be fine."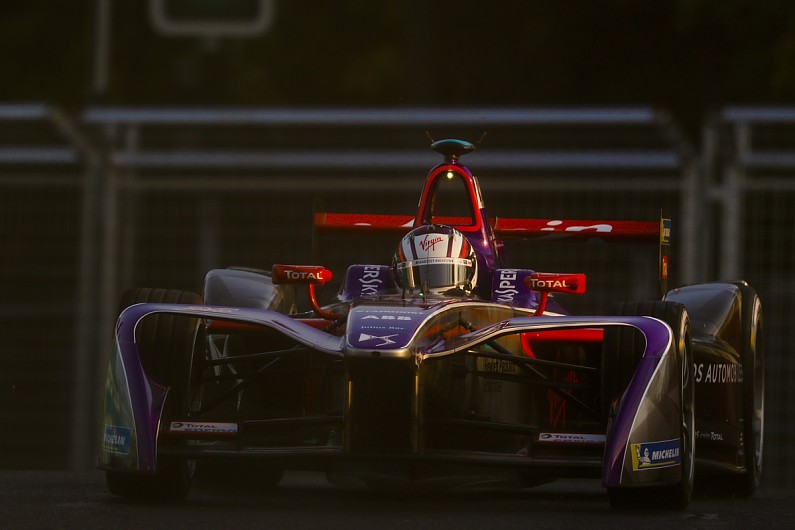 DS Virgin's rival Audi has also suffered a series of component problems, which has led the German manufacturer to request an inverter homologation change to ensure a permanent fix.
Chevaucher stressed that this was not necessary for DS Virgin because it was a problem with the manufacturing of the part, not the design.
"We're not changing the homologation," he said. "The design didn't change at all from last season, it was just not made with a good material.
"Optimisation is a key part in motorsport and especially in Formula E.
"The parts are designed for a very specific kind of material and as soon as you don't have the good material the part can break at any time because it is overloaded, let's say.
"For sure we are looking for small areas of performance but it's not the issue we have here.
"It's not because we designed it more aggressively than the past.
"It's very difficult to validate the part on the dyno specifically for the gearbox and the running in testing is very limited.
"You produce parts and put it in the race car straight away without having to validate a specific batch, as you can do in other series."