McLaren is considering entering Formula E as a team or a supplier of powertrain technology.
The British company's Applied Technologies arm will supply the electric single-seater series' control battery from the 2018/19 season.
It supplied motors and inverters to all teams in the inaugural campaign.
New McLaren boss Zak Brown told Autosport he wanted greater technological involvement in the series "in some way, shape or form" but did not outline specifically what that would entail.
"It's great that we're able to demonstrate that we're taking a leadership role and showing our competency there," Brown added.
"We are looking at ways to get more involved in Formula E.
"Everything is on the table from starting a team, to buying a team, to working with a team to further developing other areas within Formula E that McLaren [could] apply technology.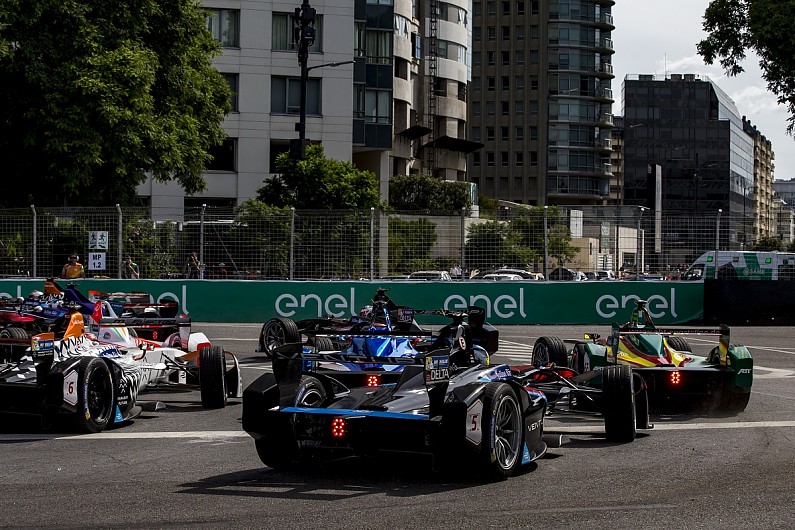 "We can go beyond the battery technology."
If McLaren intends to supply powertrains in Formula E at the next available opportunity - 2018/19 - it will have had to submit its registration last month.
Speaking before this process closed, Brown reiterated the series was becoming difficult to ignore.
"Formula E is going places," he said. "It has its place in motorsport and being the motor racing junkie I am, as long as it's commercially viable and on brand, the more range the better."
Formula E is in its third season, and has attracted manufacturer involvement from Jaguar, Renault, Audi, BMW and DS, as well as lesser-known and emerging brands like Mahindra, NextEV and Venturi.
Audi will enter as a fully-fledged works entry next season while BMW, which is currently a technical partner to the Andretti team, is understood to have registered to be a powertrain manufacturer in its own right from 2018/19.
Formula 1 world champion team Mercedes secured an option to enter the series in 2018/19 but it is not known if it has followed through with this.